Hello from Michi No Eki Aso! I hope you have a good day.
I would show you Aso's volcano night museum.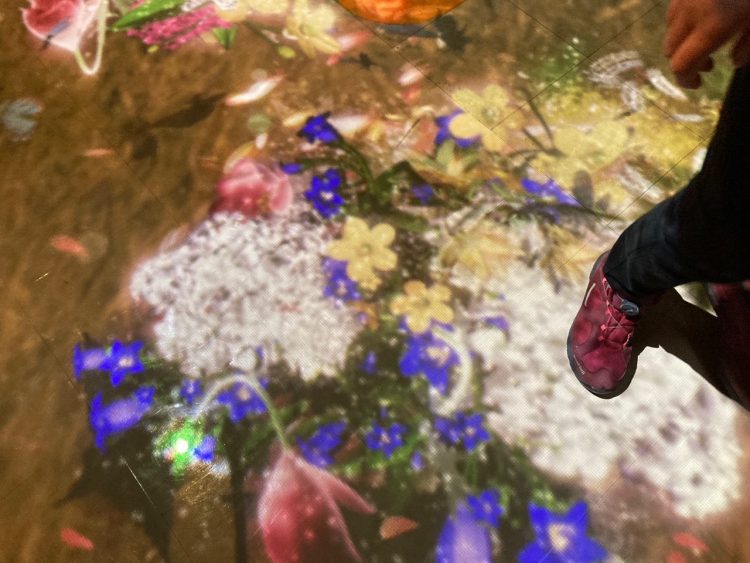 This special event is second time since last year.  I had enjoyed sepcial eveningt last year and  this year have  more Aso's wild flowers and animals with lighting installations.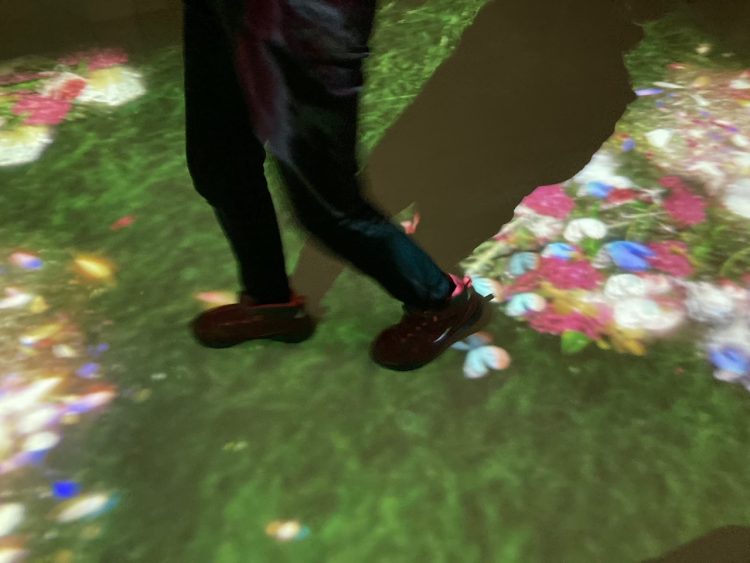 This romantic installation art is wild flowers bloom after walk.
Butterflies are the large Shijimi Blues. This is endangered species lives in only two places in Japan (Aso and Nagano).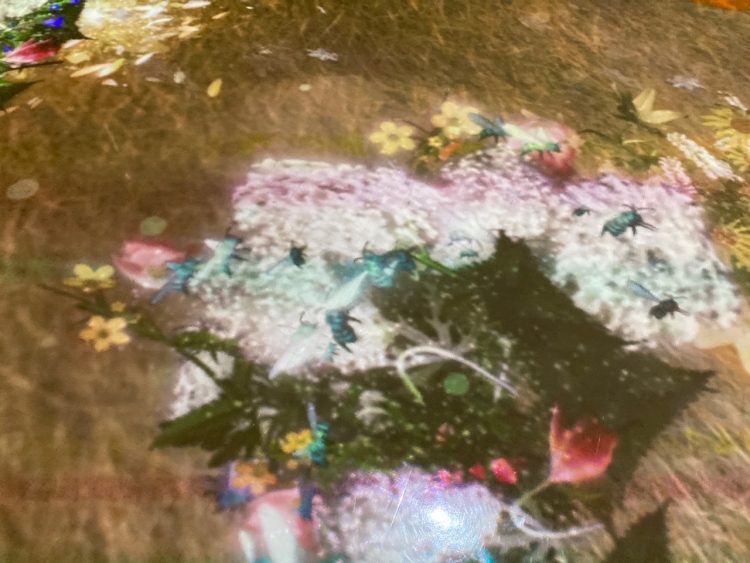 This is blue bee one another blue tiny insect in Aso.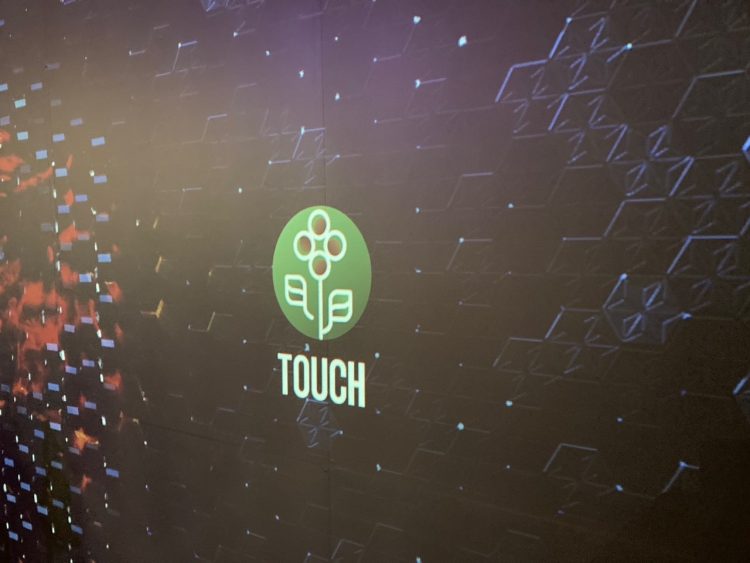 If you touch the wall, kinds of Aso's wild flowers bloom.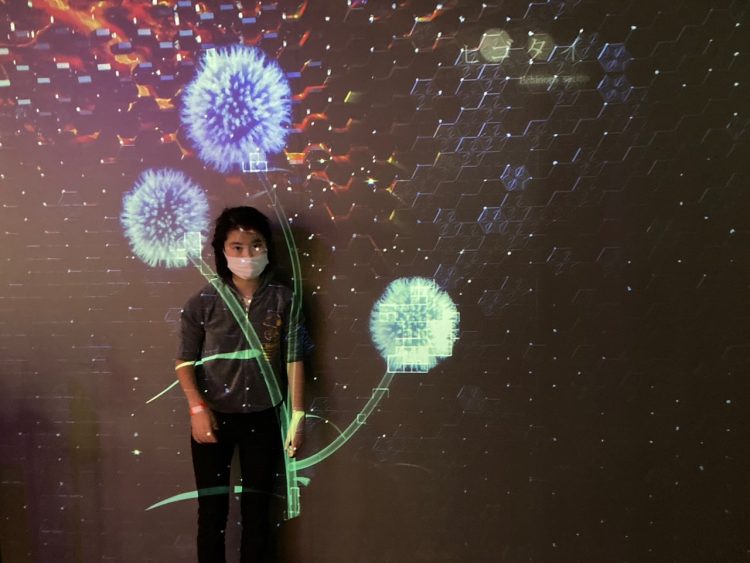 Globe Thistle is Aso's representive wild flower.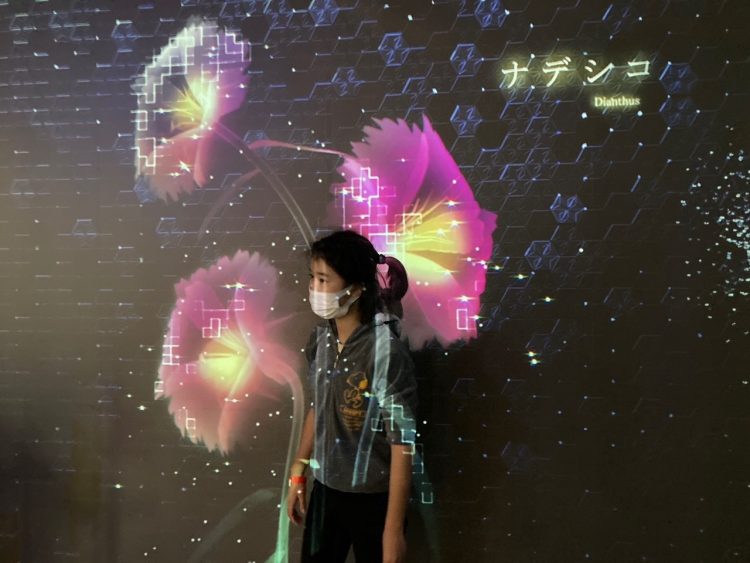 Local people pick Dianthus and other six kinds of wild flowers in Aso mountain to dedicate to family ancestors during Obon festival in August.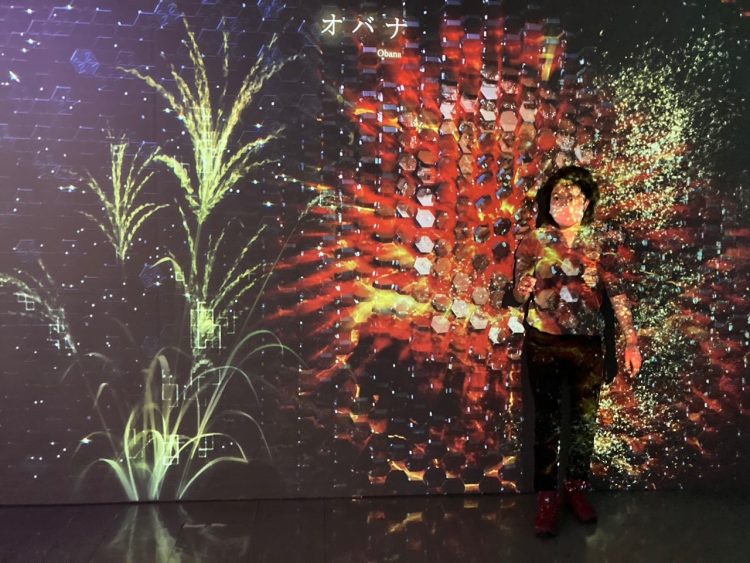 Obana the Japanese pampas grasses are main grassland plants in Aso.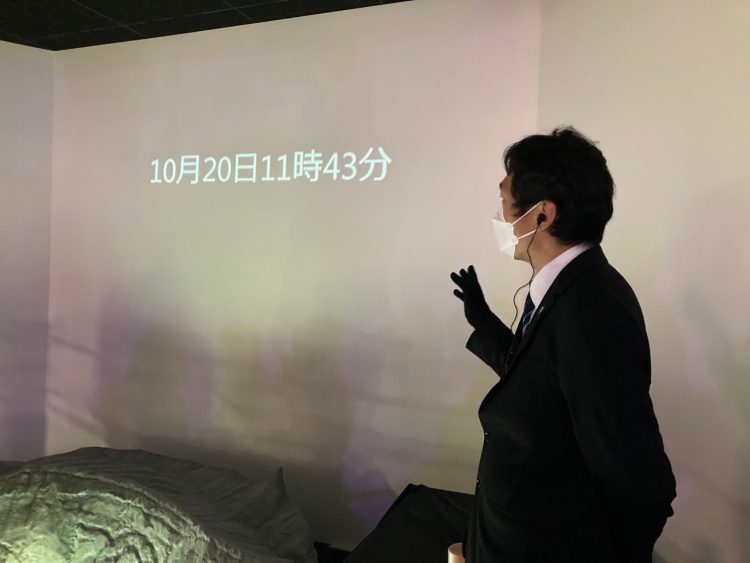 Mr.Toyomura staff from Aso Volcano museum explained visitors about last eruption in October 2021.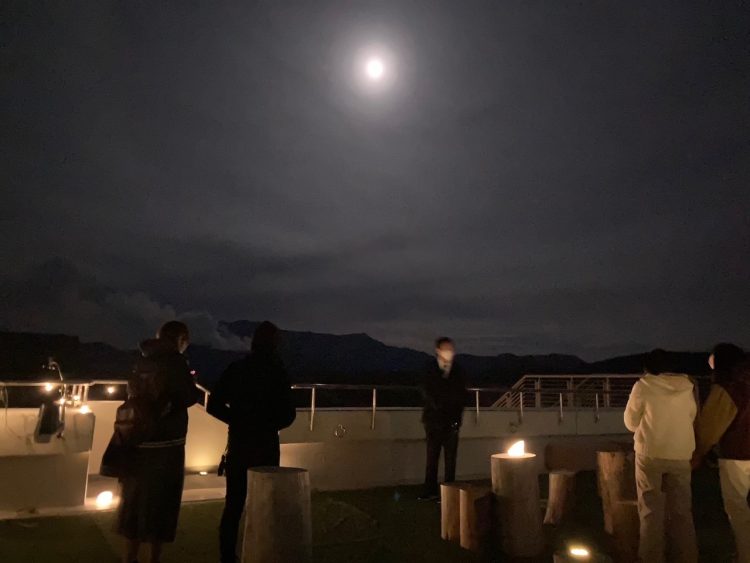 He told us 8 November 22 have total lunar eclipse and Uranus eclipse together. This is very special rare phenomenon.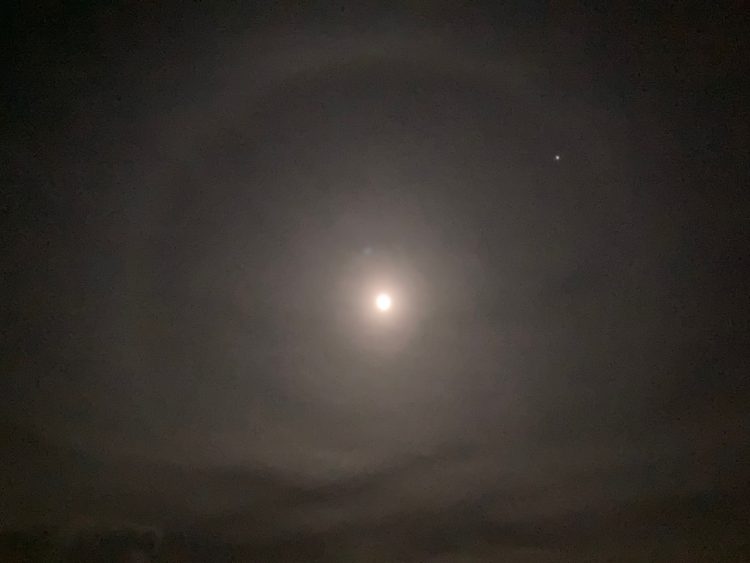 Weather forecast says it will be fine and clear sky tomorrow.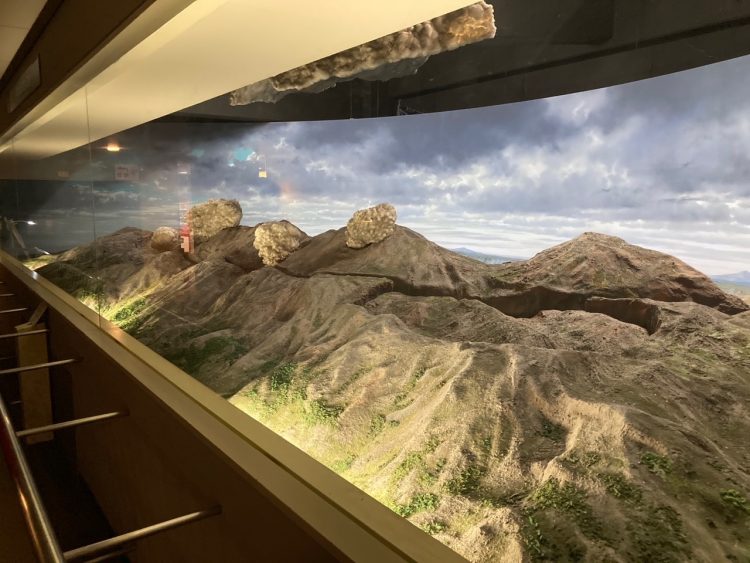 Have fun day and evening at Aso♪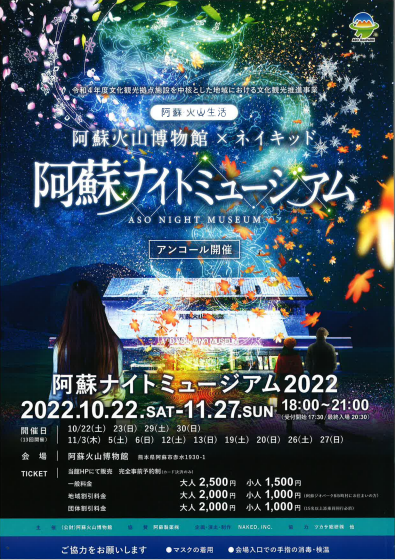 OPEN : 12 (Sat), 13(Sun), 19(Sat),  20(Sun), 26(Sat), 27(Sun) 2022
                                         18:00 – 21:00 
If you need any information, please visit our information center. It's our pleasure to help your trip more comfortable!
Thea