Goodday everybody,
Today's walk is a walk on the red side.
The Japanese people are very proud of their four seasons and with every season comes the food specialty and the nature's seasonal theme. If you were still wondering what season it may be in Japan, we're officially in Autumn!
It's definitely worth it wandering around this time of the year…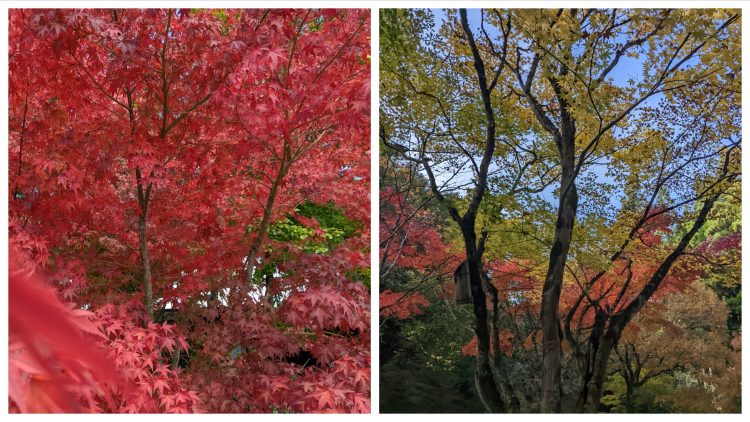 A lot of the Aso forests' products are used in architecture. Cypress and cedars are a sure value on the wood market. This makes for a whole year of green in a big part of the region. But! Some well-inclined particulars and companies took upon the charge of also raising other types of trees. What a bright thing to do!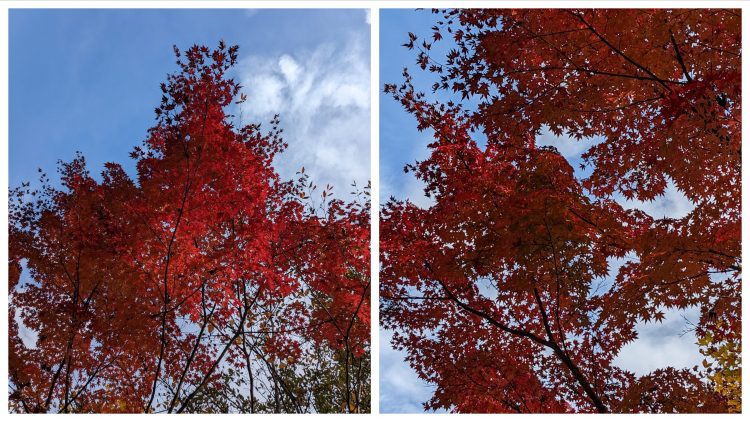 The evergreens and other conifers are of course welcome in the woods, but what is a Japanese maple tree fantastic in the fall…
Small bushes take the hint as well and the whole view takes a warm coloring.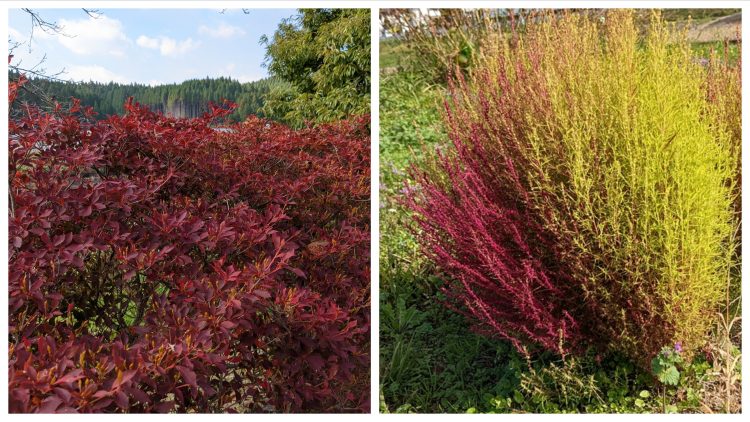 The caldera's surrounding walls tend to keep their green colors all year long.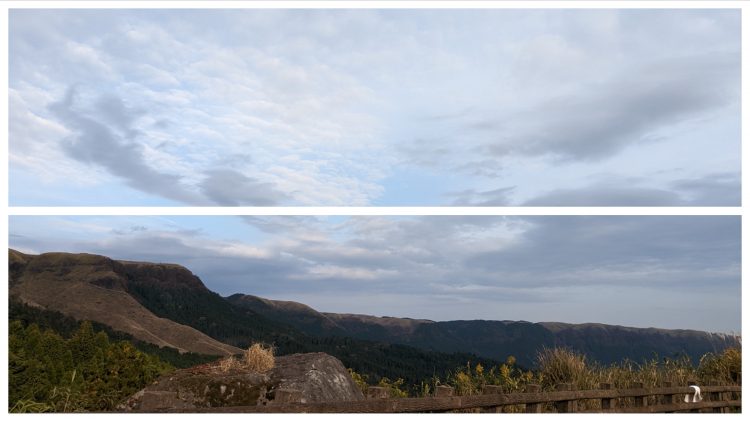 Here come the first sightings of camellia flowers, sure sign that winter is close by.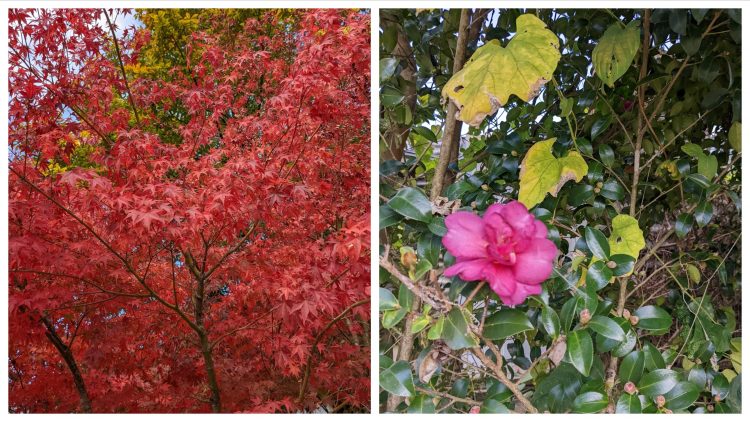 On higher ground you'll find that the grass starts to take over the hills to color the landscape with soft wintery colors.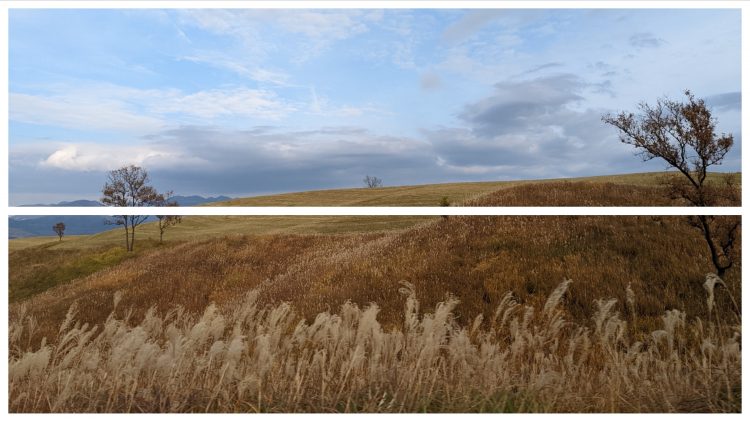 A few more shots underneath, all around the mount Aso and inside the caldera. 
See you soon in Aso for more walks and adventures! 
Nathalie