Hello everyone. How are you?
Finally, the border is open, and you are allowed to come to Aso,Kumamoto!
Today I will share some scenic photos from Aso area with cosmos.
We had a bad typhoon in the middle of Sep. this year so I was worried they might have been damaged, but they were survived!
①Ogomori Flower park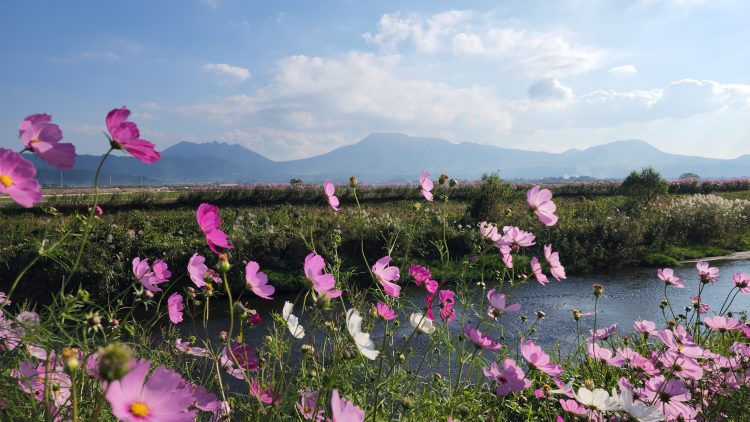 The community where this park located at called Teno which has history more than 2000 years.
 I can see the local people there are proud of their hometown and always keen to keep their  community well.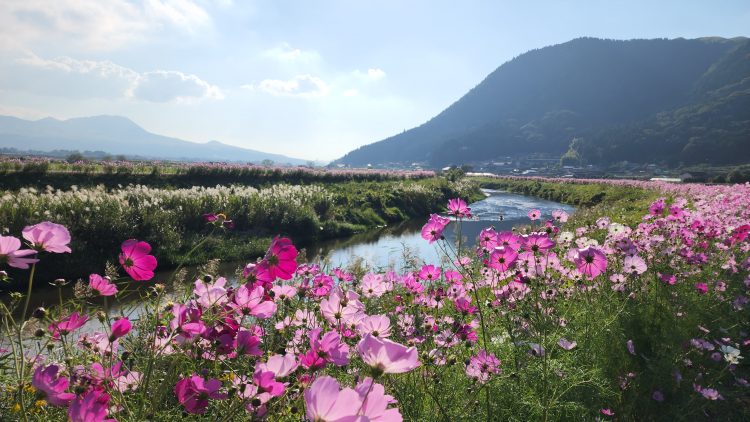 A nice old couple who own " Mori no Eki Donguri ", a neat B&B with Aso traditional farmers style led a project to seed cosmos along the river then now more people visiting this nice small community to see this stunning landscape.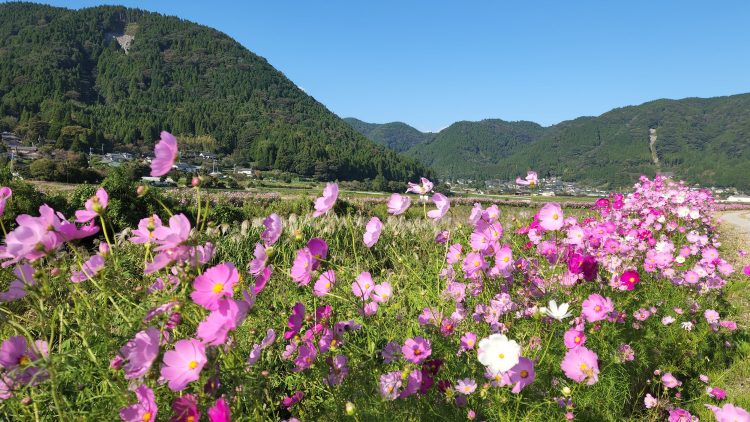 ②Moe no sato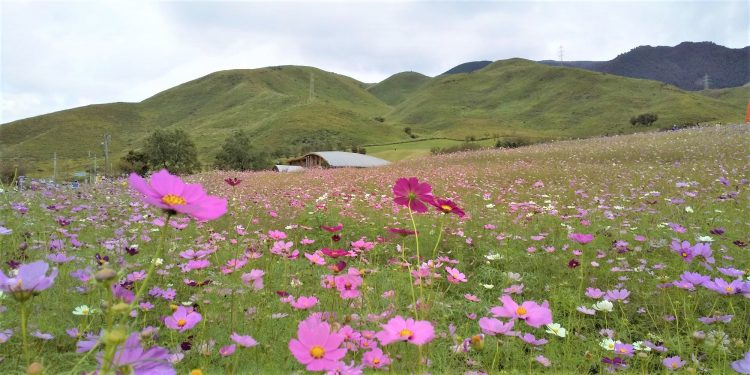 It is a little far away from us but if you will fly in or out from Aso Kumamoto airport, this place has easy access from airport. ( 15 min by car)
 Many cosmos bloom in Oct . at the spacious garden next of the building where many local products are sold.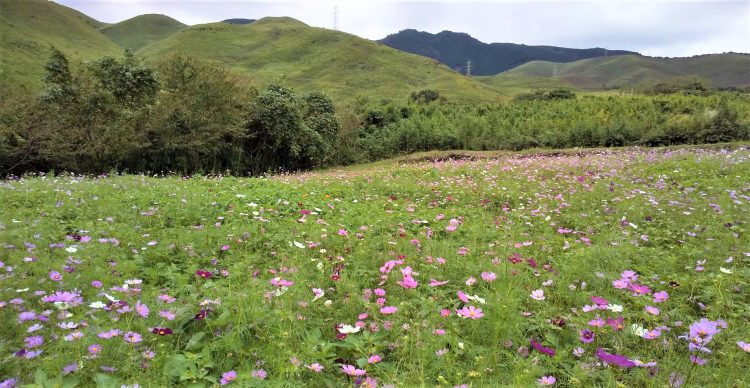 You can walk through into the garden and take a picture of yourself surrounded by colorful cosmos flowers.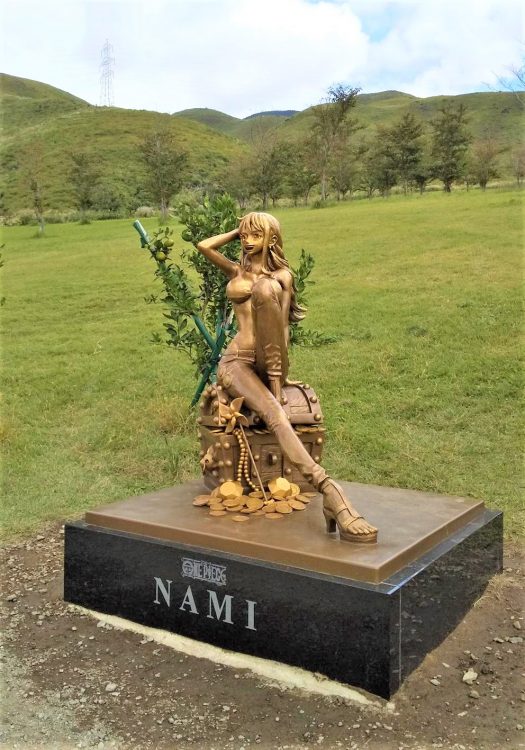 If you are a fan of One Piece, a famous Japanese manga, don't forget to meet the statue of Nami here as well.
We are sharing variety news about Aso here at English blog page, so please check it up before you visit Aso!
We are looking forward to seeing you soon. Michi no Eki Aso tourist information desk has English speakers 7 days a week!
Kana