Hello everyone, how are you doing?
The end of October, it is getting cooler here in Aso.
We are looking forward to seeing autumn colors soon.
Since the border had been open for foreign tourists, we see foreign guests at our tourist information counter almost every day. We are so happy to welcome people in Aso. We had been waiting for long time!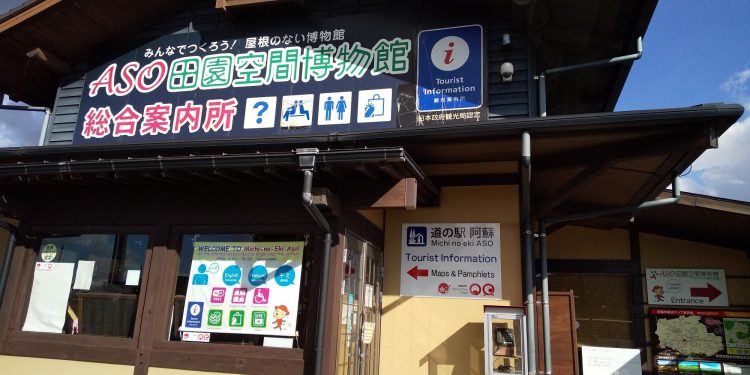 Today, I would like to introduce a campaign from JNTO (Japan National Tourism Organization).
If you travel in Japan now, you will see this sign at JNTO Tourist information.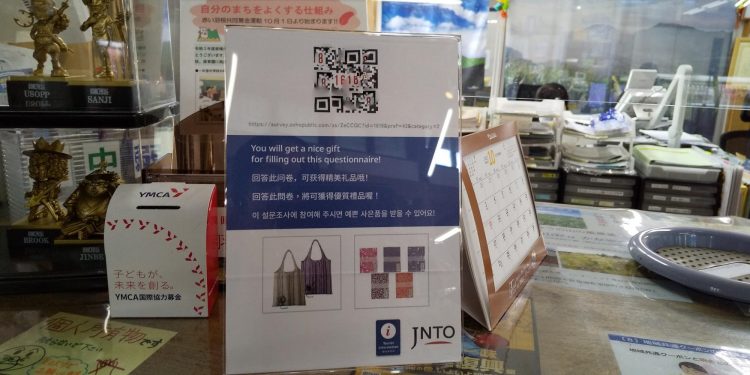 If you have 3 min, please cooperate their questionnaire to make the trip in Japan better for future travelers!
If you show us the screen of your smart phone which says the questionnaire is done, you will get a nice gift!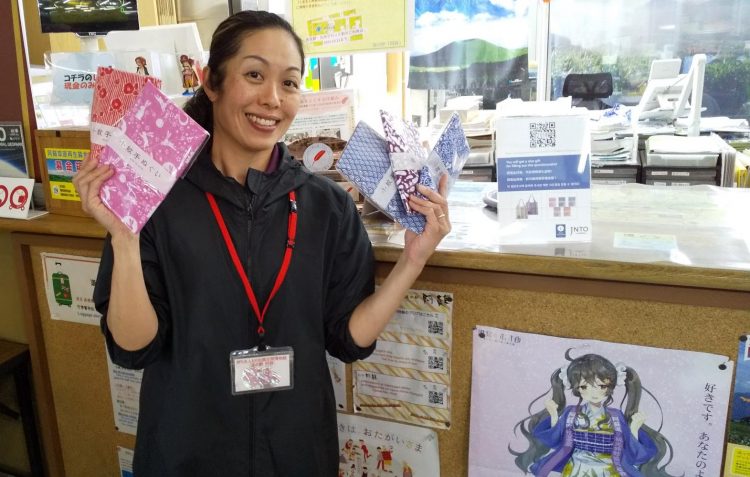 Japanese towel, Tenugui, you can choose from 5 different designs.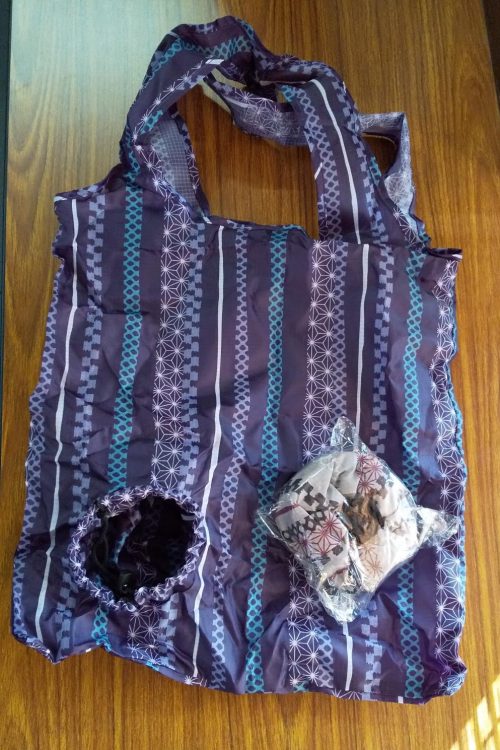 Japanese design shopping bag,2 colors.
Michi no Eki Aso tourist information counter is inside of the building.
This door is closed right now, so please come around from the front door.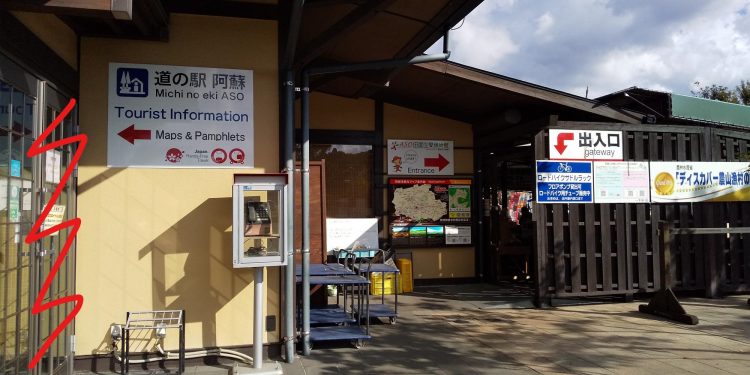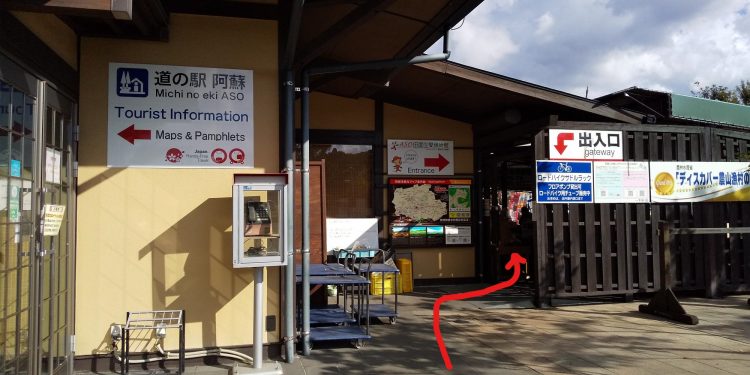 We open 7days a week, and we have more than 1 English speaker all the time. Also French, Italian, Chinese are available according to the situation of staff.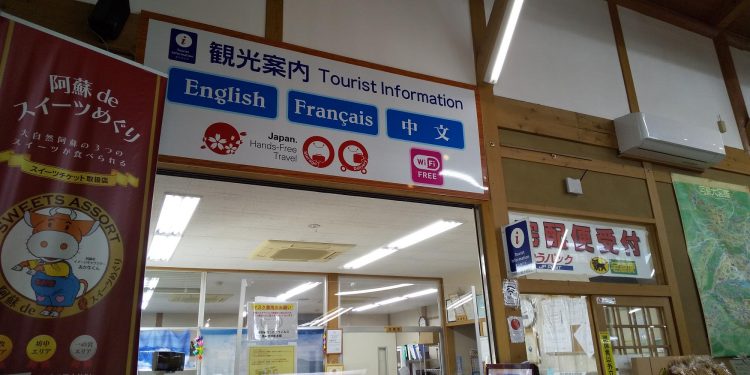 There are a lot of things we can recommend which you cannot experience in the big city.
Volcano, Onsen, trekking, food…and so on.
Please feel free to drop by Michi no Eki Aso tourist information!
We are ready to make your trip in Aso even better:D
Kana