Hello everyone,how are you?
The vast grassland in Aso is as green as it can be now and tiny wild flowers are blooming everywhere.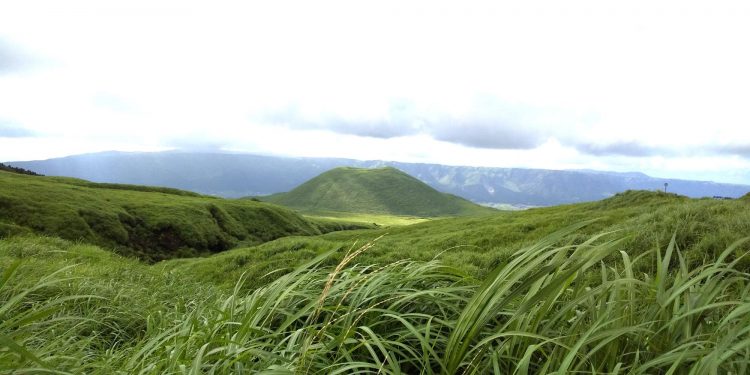 Even on a very warm day, the breeze come across the grass land is nice.
Today, I would like to introduce my favorite SHAPE in Aso.
It is very popular among the people in Aso though,,,what do you see in this photo?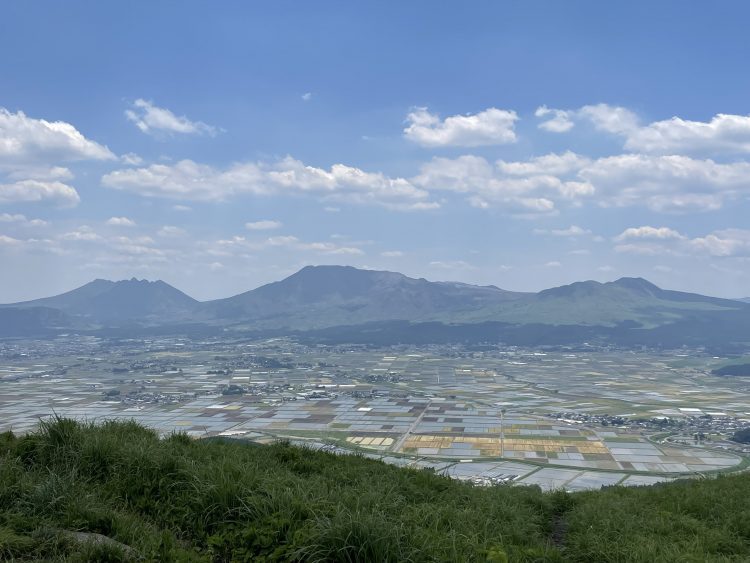 Buddhism have had a lot of influence to Japanese culture and history, and now even in modern days, I can feel that we are still surrounded by Buddhism thought. It is in us definitely.
Let's go back to Mt.Aso. This whole mountain range of central volcanic cones called Aso Gogaku ( Aso 5 peaks).
Or "Nehan-zo".
What is Nehan?  Nehan is Buddha in the state to finish his life.
People thought that the shape of Mt. Aso looked like Buddha lying on his back.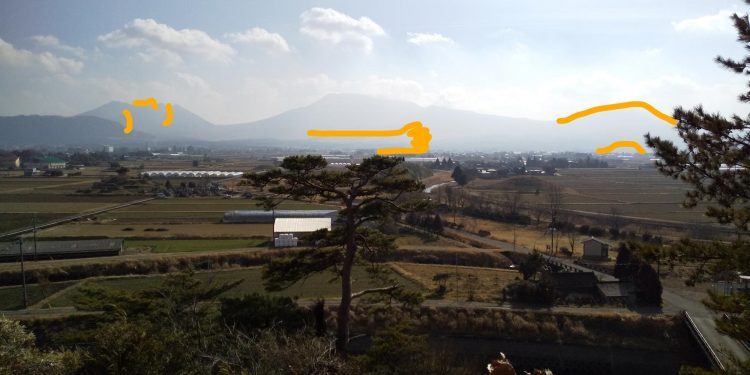 Here he is. Sorry for my poor drawing….
Anytime I see Aso mountain range, I cannot stop myself seeing lying Buddha there.
The shape is very unique and characteristic, so I can find it even in distance.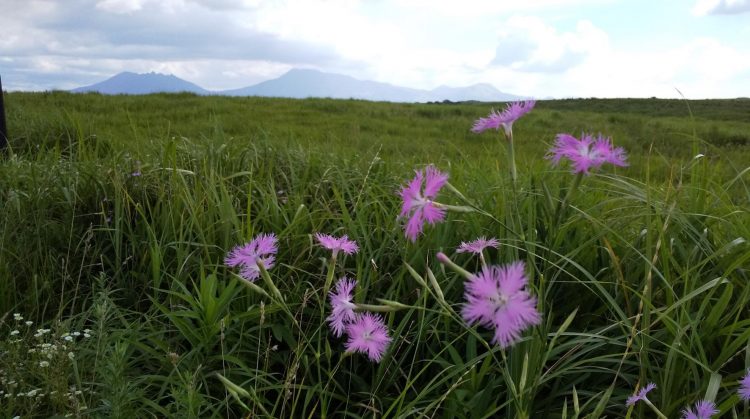 This is from Ubuyama village, north of Aso.
Do you see? Buddha is there!
Dainkanbo is the most famous look out at the northern outer-rim of Aso.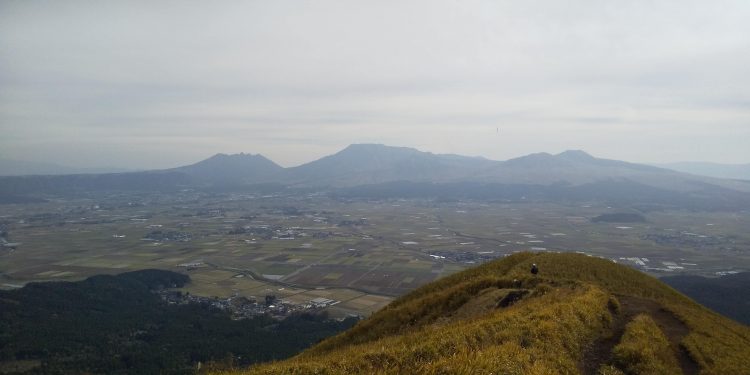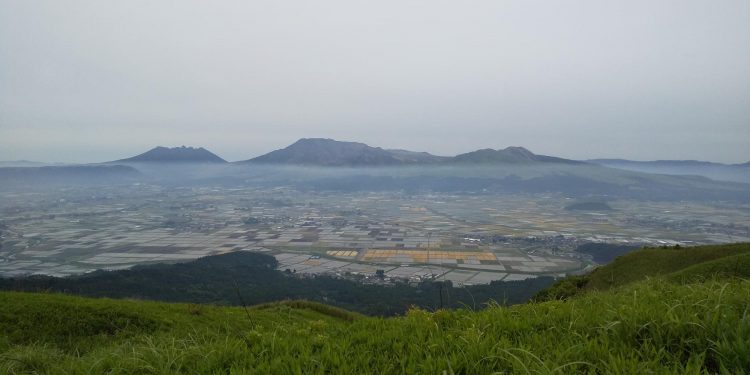 There are a couple more observations at the northern outer-rim where you can see lying Buddha clearly.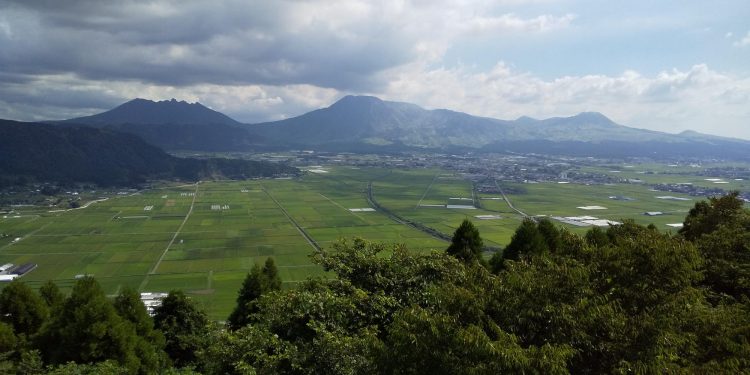 From Shiroyama observatory.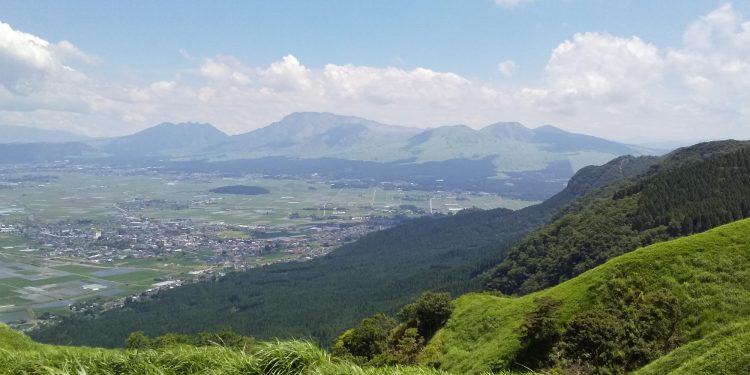 Nishi Yunoura.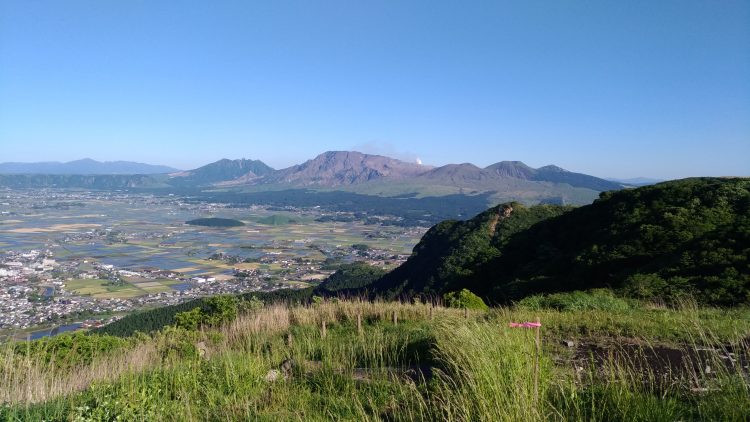 Kabutoiwa.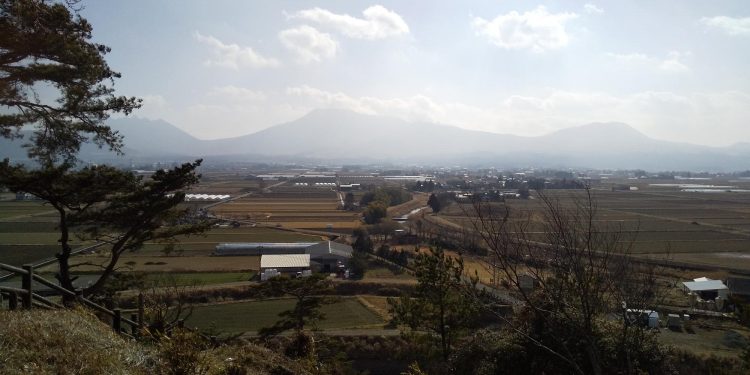 Shoranzan.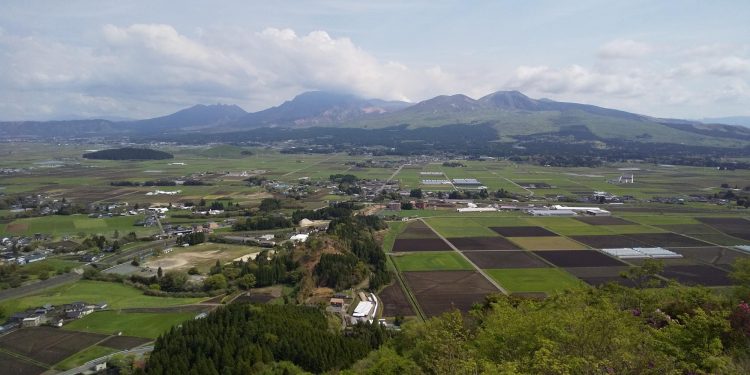 Tangoyama.
Which one is your favorite?
If you have a chance to visit Aso, please try to find lying Buddha.
You can see this very symbolic shape from anywhere actually!!
You will never miss it 😛
See you soon in Aso:D
Kana