How are you doing?
We are at the tourist information desk of Michi no Eki Aso, which is on the left corner of the building where we sell the local products.
It is only for short time till the end of October, but here, our nearest rival showed up!?
The other day, a screen was set up at the building where many rest rooms are.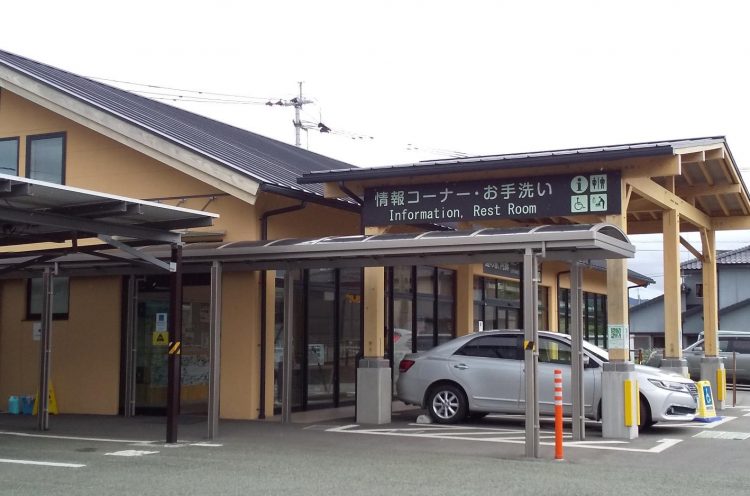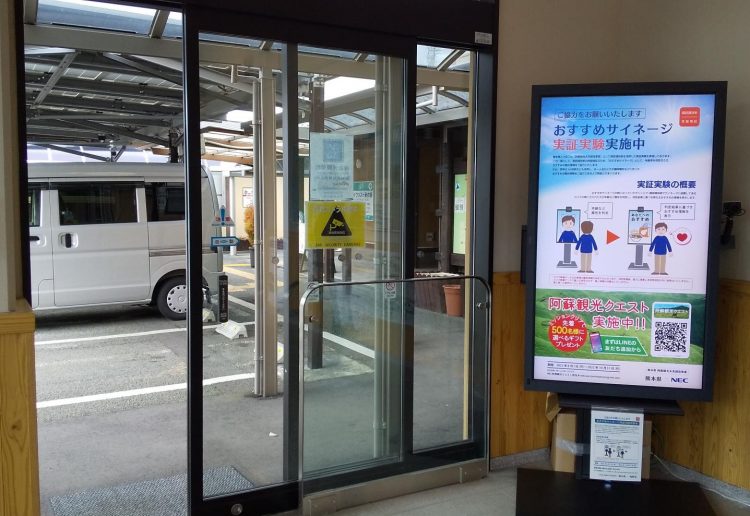 It is a trial of AI tourist information from Kumamoto prefecture.
If you stand in front of the screen, it will judge your attribute,and show you the BEST information about Aso.
I tried in this morning.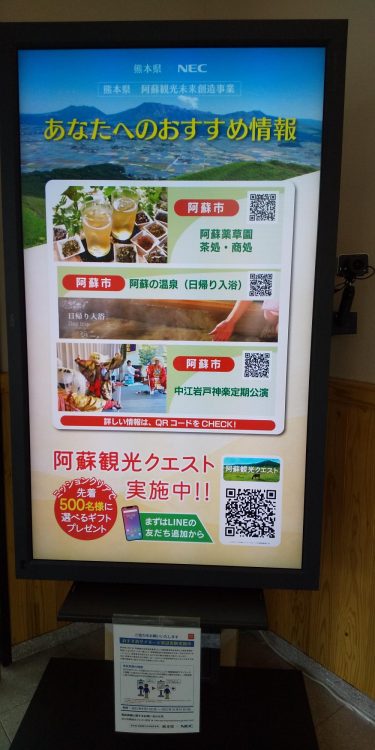 It gave me some information about Onsen, and herb tea. Do I look tired???:D I liked the idea for Kagura, Japanese traditional Shinto dance.
If I tried a couple times with face mask on, off, standing in different way,  some other information was shown.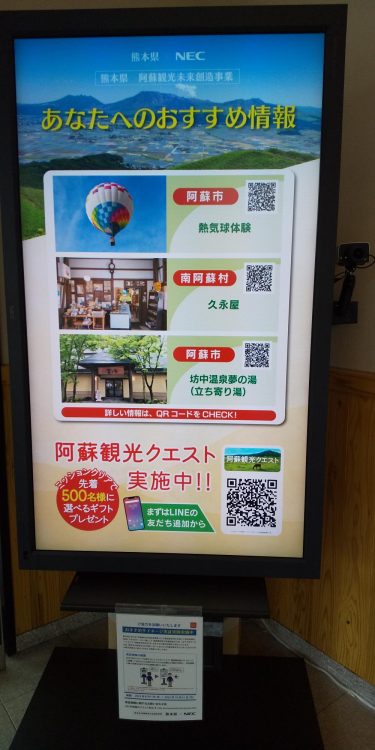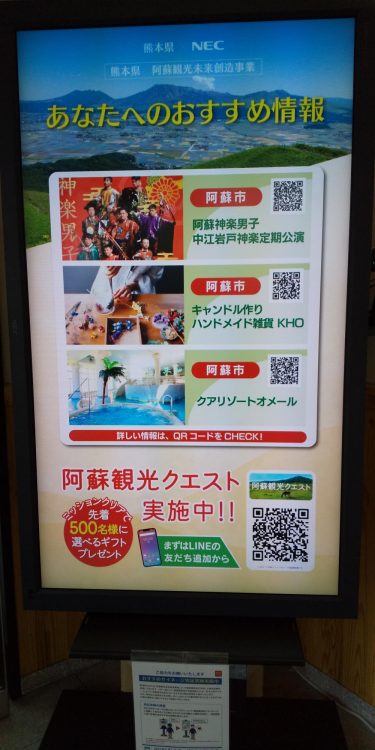 I brought one staff at office, it understood that he was a man, and showed completely different information.
It was still like a toy, but someday in future, these AI might take our job and we don't need to be here?
I don't think so.  I don't want that happen.
If I go to travel, it is always fun and interesting to speak with people who was born there, or live there, or know about the place.
I am happy if I see that person likes his or her town.
I hope it is same for you, too.
We will keep studying as we can show the proper and accurate information quickly. We can defeat our nearest rival 😀
And also we keep it in our mind to have warm hospitality for the guest.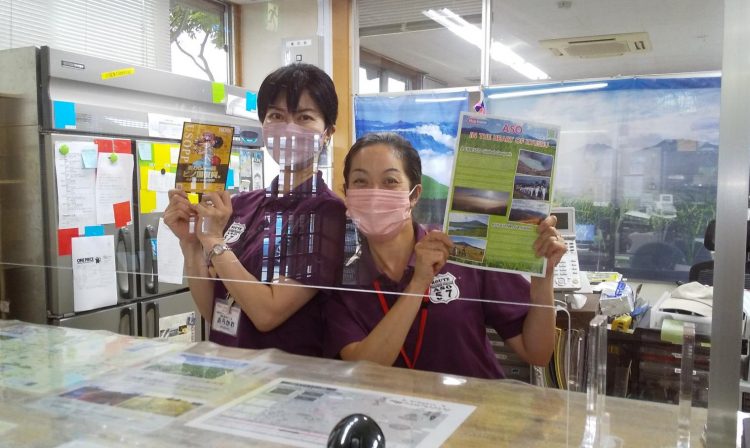 If there is anything you would like to know about Aso, please feel free to ask us:D
We are looking forward to seeing you here in Aso, soon!
Kana