Hello everyone, how are you?
I hear news lately that more tourists will be able to enter Japan from July, I hope you can visit Aso, soon!
Today, I would like to share a tips about unbelievable natural fountain in Aso.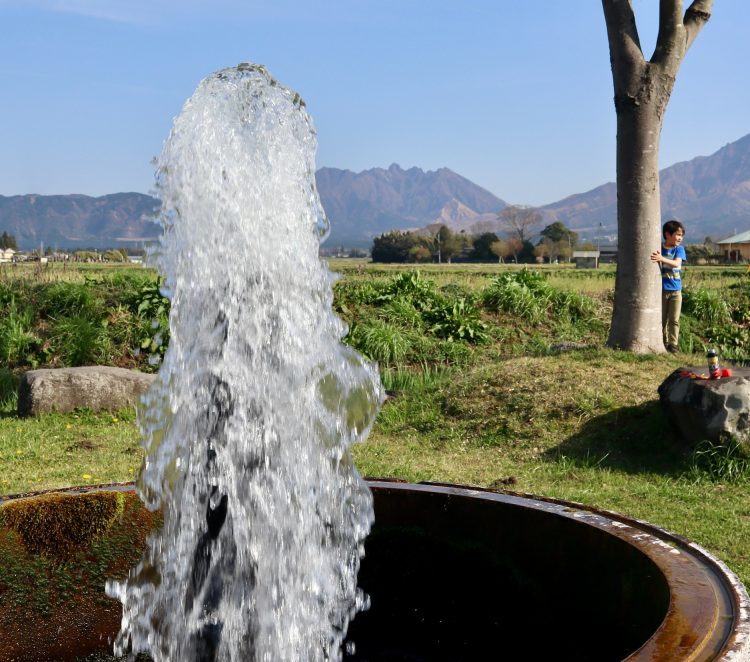 This is an artesian aquifer in Yakuinbaru, Aso.
People in Yakuinbaru are living on this natural spring water.
They don't need dig a well to grow rice, some of them are still living without city water.
The power of the water was so strong as I couldn't put the water in my drink bottle without being soaking wet 😀  It is just so amazing the pressure of the water is natural.  
We have a lot of rain here, the annual precipitation in Aso is almost double of the average precipitation in Japan.
No wonder that Aso has more than 1,500 springs !?
If you take a walk around Aso shrine, you can see 36 springs called " Mizuki".
Aso shrine and Yakuinbaru (where the artesian wells are), these areas are at the bottom of the central volcanic cones group in Aso. Rainwater had soaked through the mountain and comes out at the end of the fan-shaped sedimentation.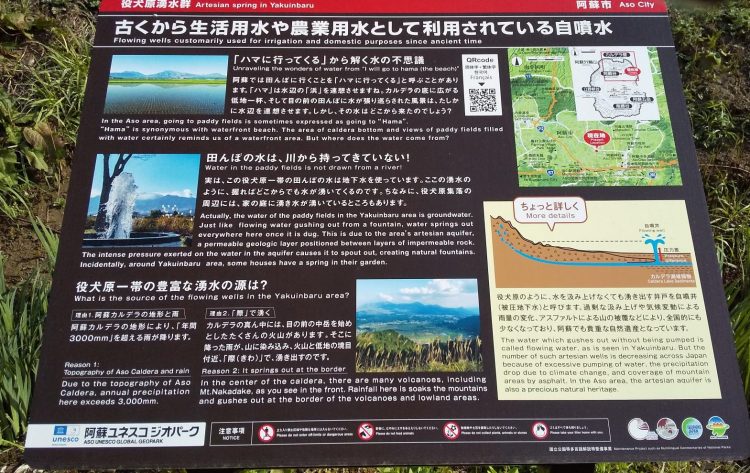 It is interesting that "Samurai road" was along this area.
In Edo era (1600 ad~) ,the feudal lords all over Japan used to visit Shogun in Edo (Tokyo) every 2 years. The troupe of Kumamoto lord made walked from Kumamto castle to Tsurusaki port in Oita. Then, they took a boat from Oita to Osaka and kept walking to Edo. It was really long trip!!

Anyway, it is romantic to imagine that Samurai troupe also stopped  here for the water, isn't it?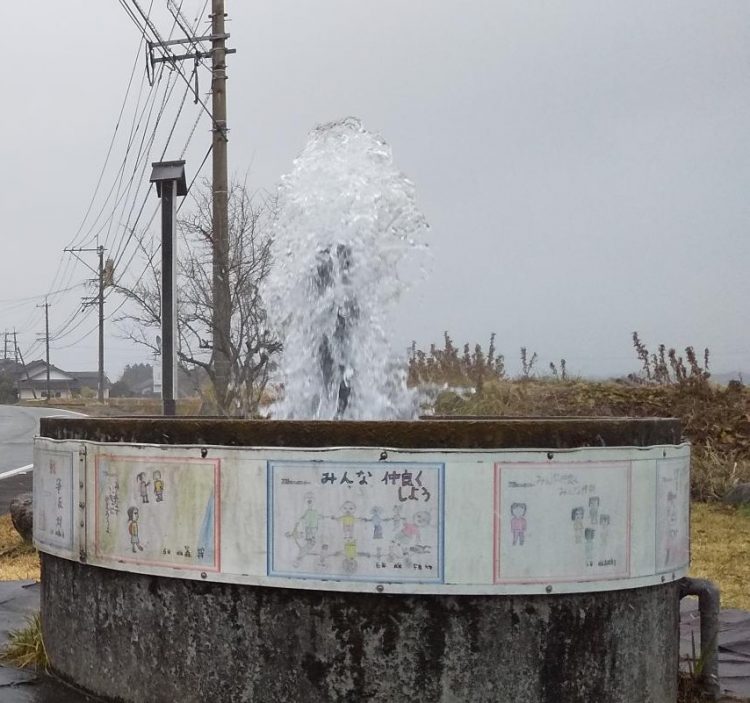 Massive amount of water never stop.24hrs a day, 7days a week!
I didn't feel like to touch it when I walked by in the middle of winter,though….But, yes I saw it , it was running then as it is now.
Now in summer, it is the best season to play with water!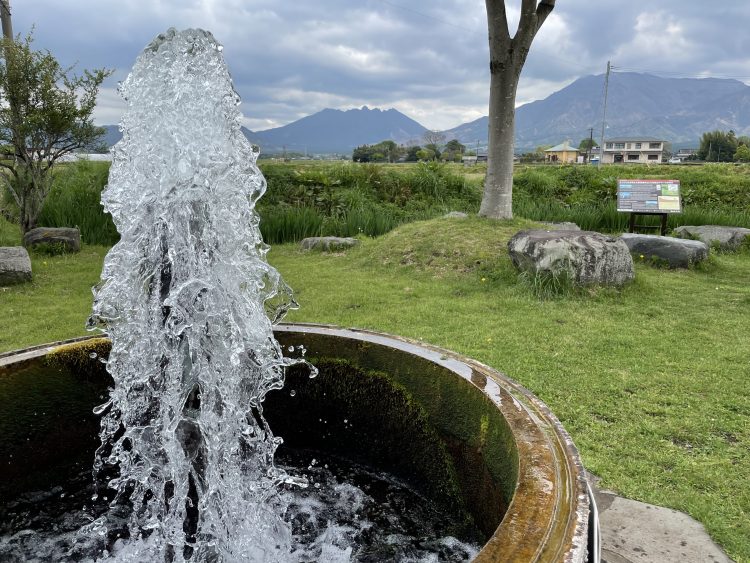 Let's have fun in Aso with us.


Kana