Hello from Michi No Eki Aso!
Grassland is now pale green after controlled burning last month.
I had been northern Aso mountain last weekend with my daughter and friend.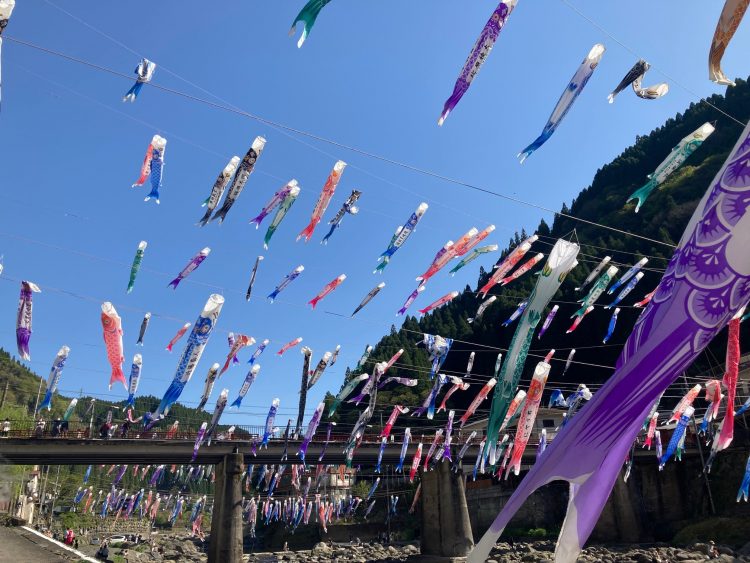 Koinobori (carp streamers) swing on river at Tsuetate onsen hot spring, 35 km from Michi No Eki Aso.Carp streamer is for boy's festival. That's amazing colors of contrast natural green with carps streamers.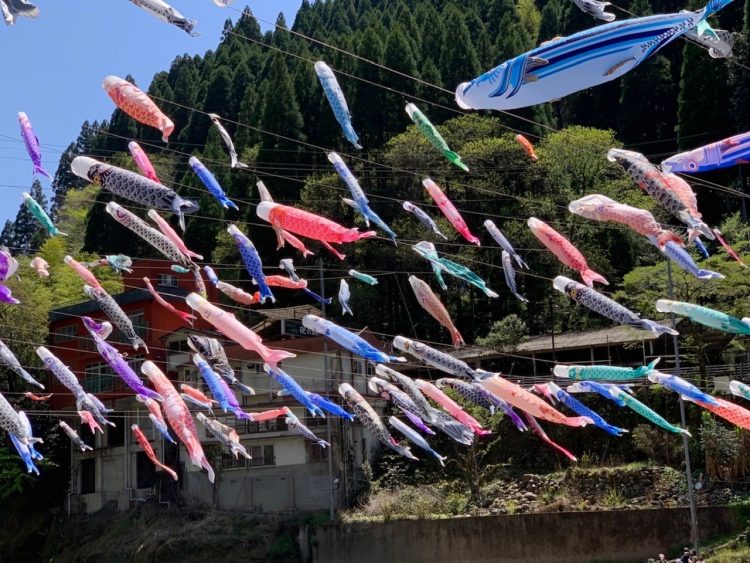 I came this festival last year. I like this small village in deep forest mountain.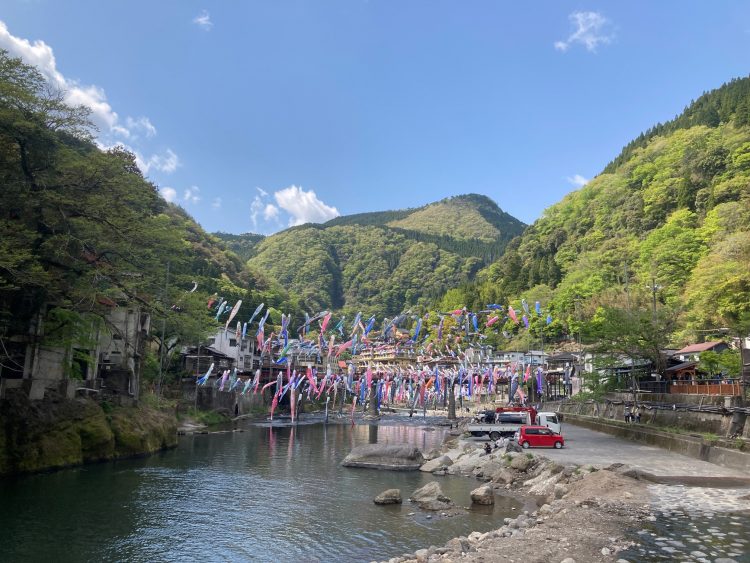 Tsuetate narrow river in the center of town and Ryokan (Japanese style accommodation) and houses in river side.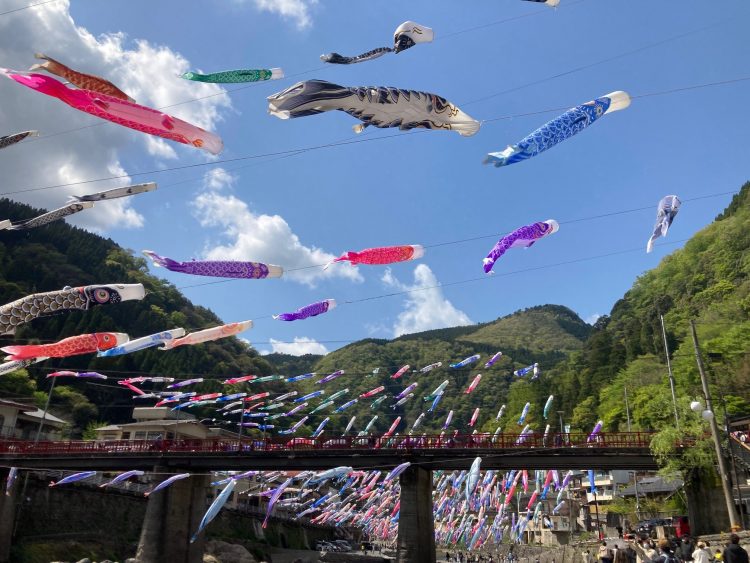 As Kana's latest blog, I didn't have my own vegetables with streamer but this year. After I parked car, put our vegetables and eggs to steamer. People in Tsuetate have blessing of Aso mountain's water. Hot water is running under floors at home.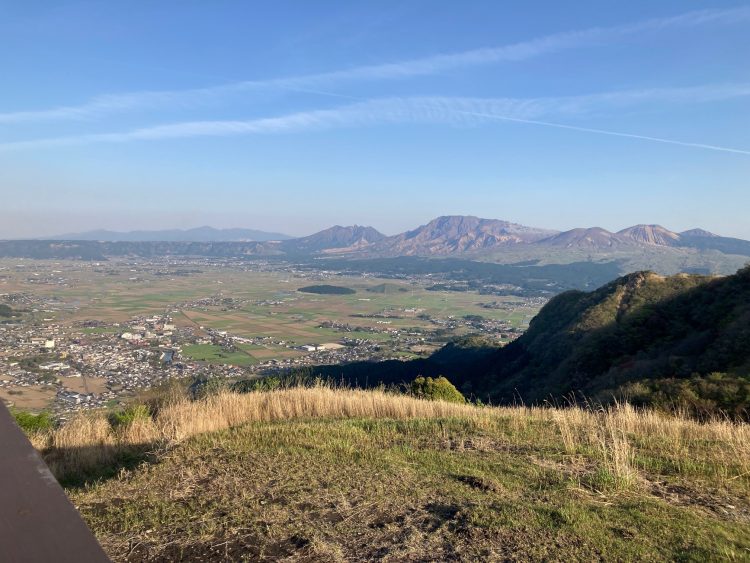 On the way back to home, we had visited Kabutoiwa observatory. It was beautiful sunshine afternoon. We could seen 5 peaks of Aso mountain clearly.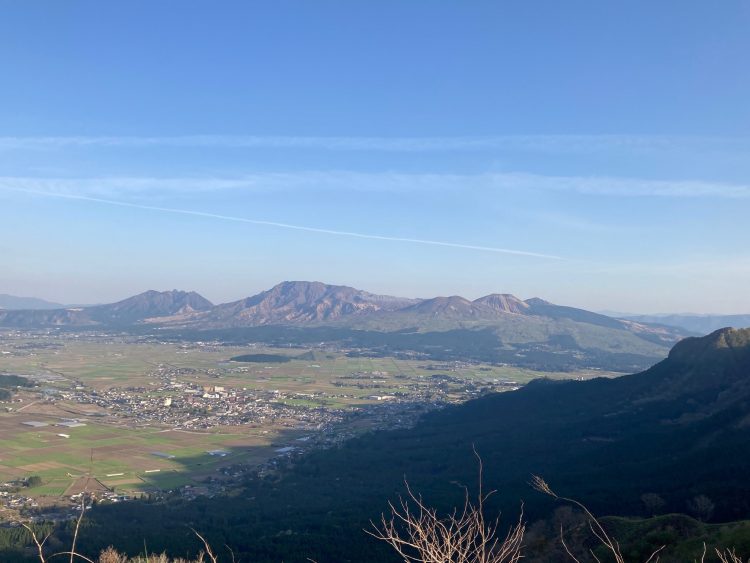 Kabuto is meaning helmet of Samurai located in western outer rim at Aso city.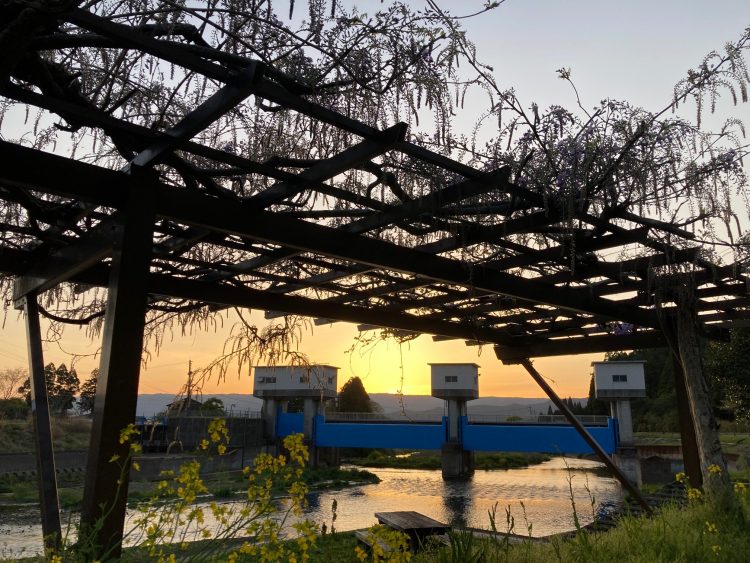 Sunset sky was orange pink yesterday at Shouranzan. Violet flowers are westeria bloom. 
Please come Aso and have a nice excursion. We are happy to make your trip more comfortable.
Have a good day !
Thea