Hello everyone, how are you?
We had rain and sun alternately last week, then all the greens are growing.
The grass land which was black from the controlled burning is green now.
I enjoy seeing the color of the mountain changes after every rain.
Do you have any culture to eat the wild vegetables?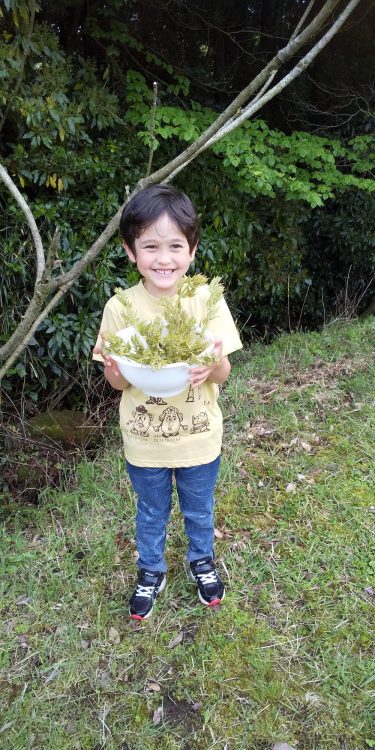 I would like to introduce "Tara no Me", today.
Tara is cod fish? Me is eye? No,no!!  😀
It sounds same but Tara is also a tree's name, and Me is bud.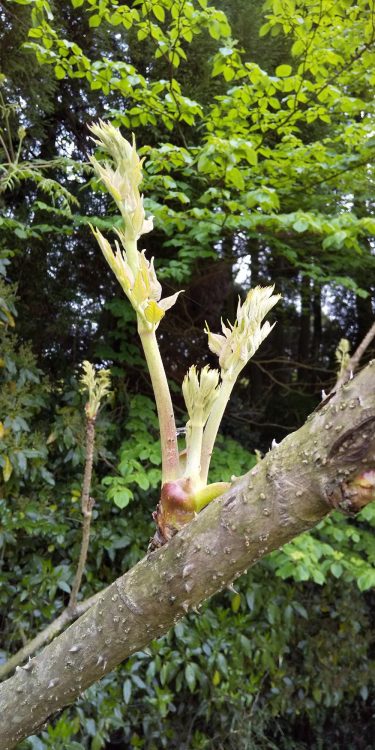 Japanese cuisine uses a lot of wild vegetables in spring. Many old people are almost crazy to pick these up in the mountain as sometimes they are not afraid to go into the mountain where Japanese black bears live! (Luckily, we don't have bear in Kyusyu island)
My favorite one is Tara no Me. These are very good for Tempura.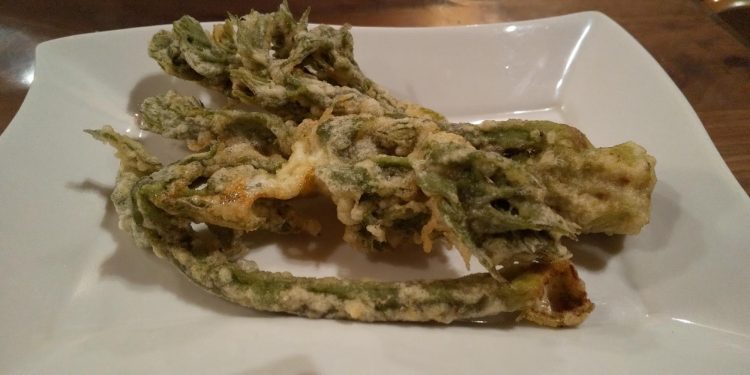 The stem is very soft, and leaves gets crispy, I like its herbal flavor as well.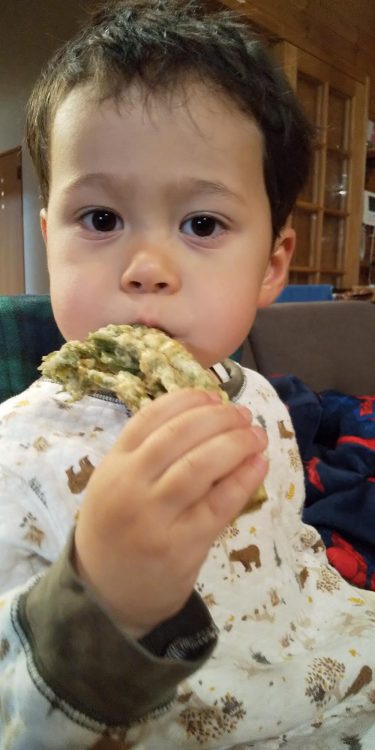 Kids love them, I am so happy they enjoy these natural vitamins and minerals.
We have this Tara tree in our property. They have very sharp thorns and prickles all over the trunk and branch. It is really challenging to pick the bud!
Actually, my American husband had no idea what Tara no Me was, so he just thought it was very dangerous tree and he cut it back so short. I didn't realize there was Tara tree till last year. ( We have been lived in this property for 7 years…..)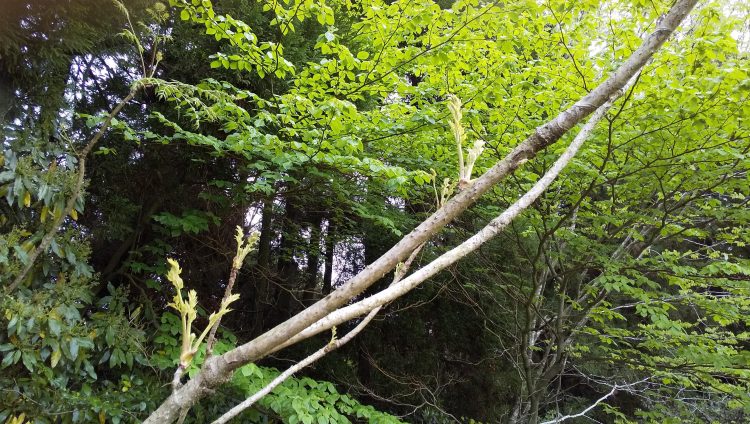 The culture to eat wild vegetables is Japanese thing, not only in Aso. But if you come to Michi no Eki Aso, you can find these wild vegetables are sold. If you would like to try please come and is you wonder how to cook them, please feel free to ask us!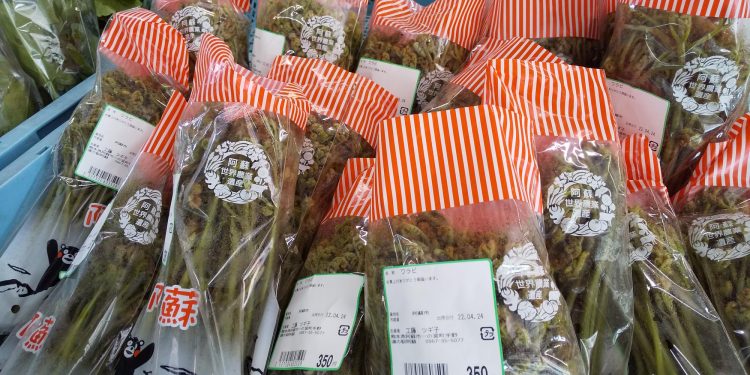 These are Warabi .
They are very popular, too😊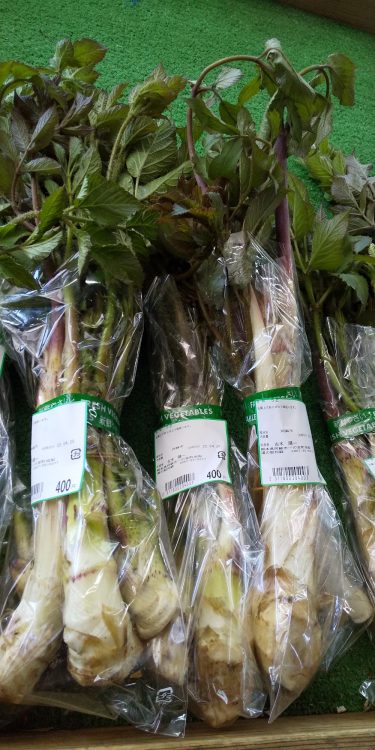 Udo. Also good for Tempura.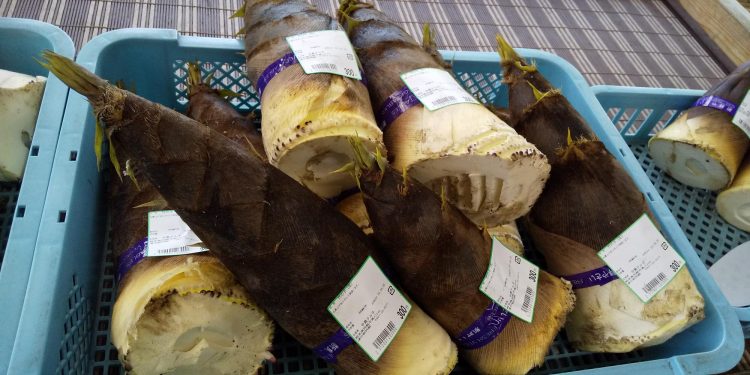 It must be a little more familiar for you.
Takenoko, bamboo shoots.

The wild azalea will bloom soon near the volcano.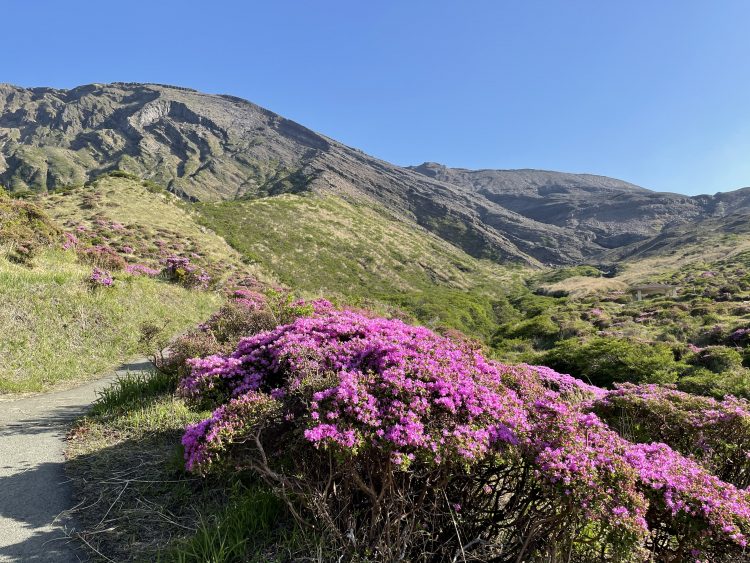 *this photo was taken in past.
After seeing these dynamic view and beautiful flower together, please enjoy good food in Aso!
Kana