Hello from Michi No Eki Aso!
I hope you have nice Saturday♪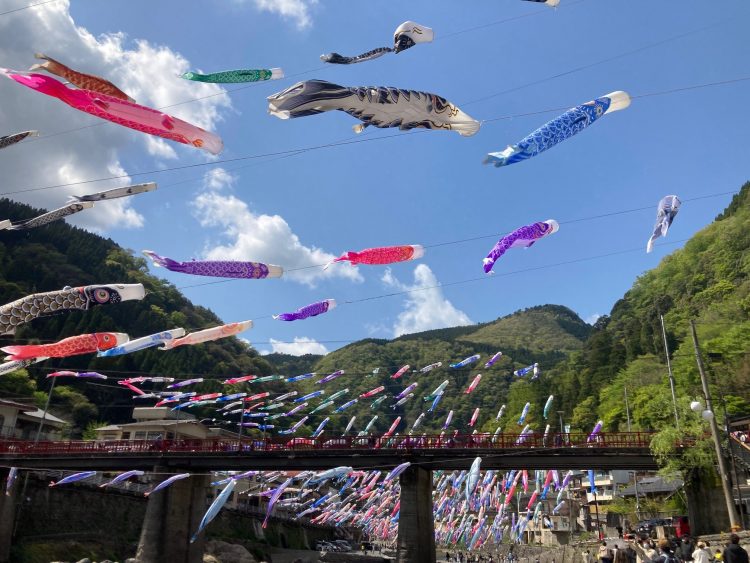 5th May is children's festival day(こどもの日) in Japan. If you come Kumamoto on this day, you will see Carps decorations at new born baby boy's house. In Kumamoto Koinobori (鯉のぼり) is even more important than in other prefectures. In Aso area, special bamboo sticks to put carps decoration cut in wood are made by the father! You can also find new born's baby boy's name on big long flag next to that. The reason why is that carp is originally from China. They say carp is symbolic animal of strong life.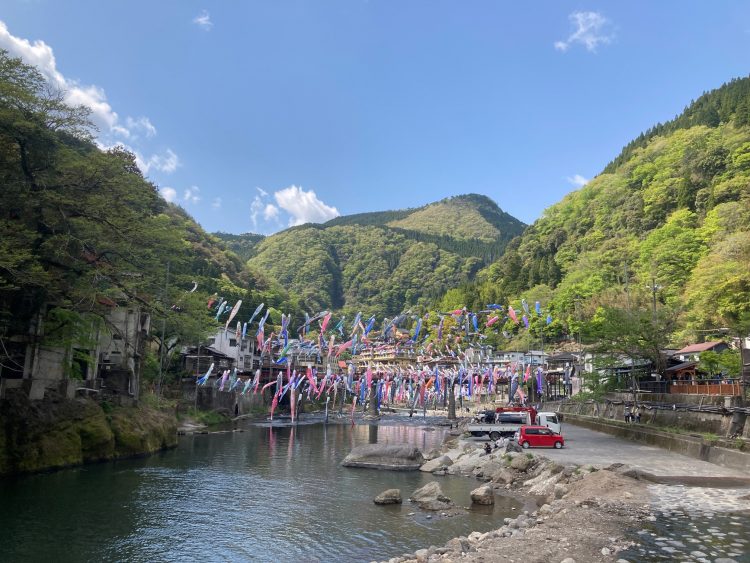 Tsuetate Onsen (杖立温泉) hot spring have nice festival now! Until 6th May thousand of Koinobori swings with winds. That's really amazing view!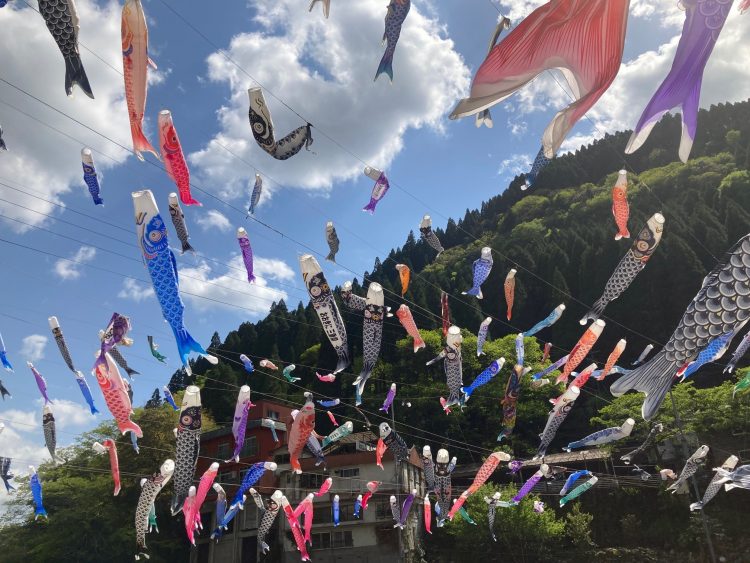 I like this seasonal beautiful landscape. You can walk riverside under full of carps.
You can steam vegetables and eggs at public space. This is their beautiful custom. They can do this because of the abundant hot water from underground. Public car parking at Tsuetate have place to steam. Steamed vegetables with hot spring are concentrated taste good.
 Tsuetate Onsen is in north of Mount Aso. From there to our Michi No Eki Aso takes 40 minutes by car through route 212.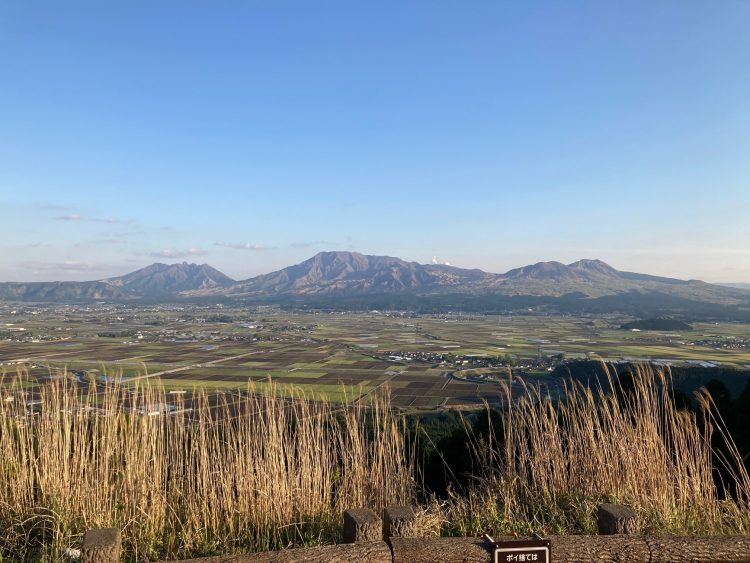 Yamada parking is nice point of view to see 5 peaks of Aso.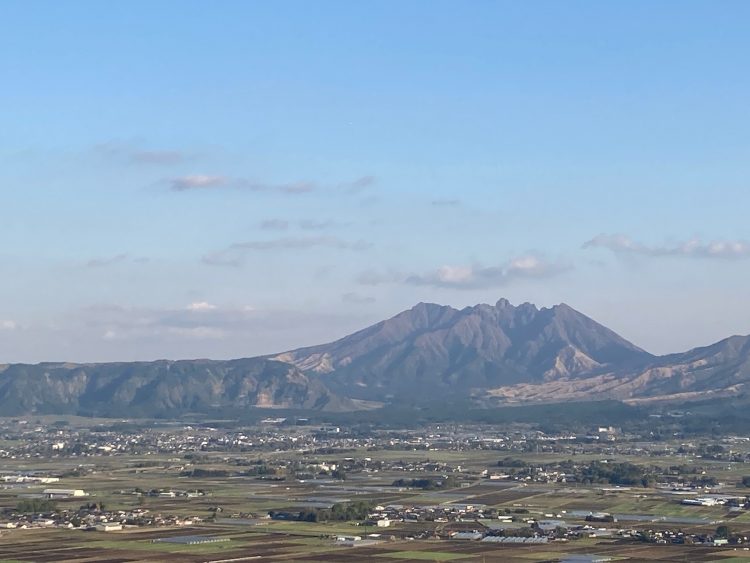 This is Nekodake(1433m) my most favorite mountain of Aso. I like this particular pointed shapes on top.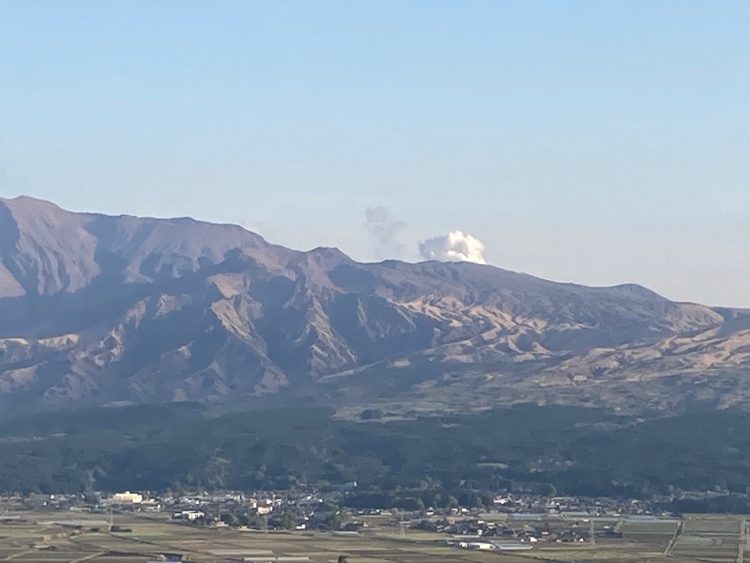 This is Nakadake(1506m) active volcano with smoke.
Please come and enjoy Mount Aso.
If you come this season, don't miss riverside walk with carps🎏
Have a good Saturday!
Thea