Hello from Michi no Eki Aso!
Have you ever eaten Japanese strawberries 🍓 in your life ?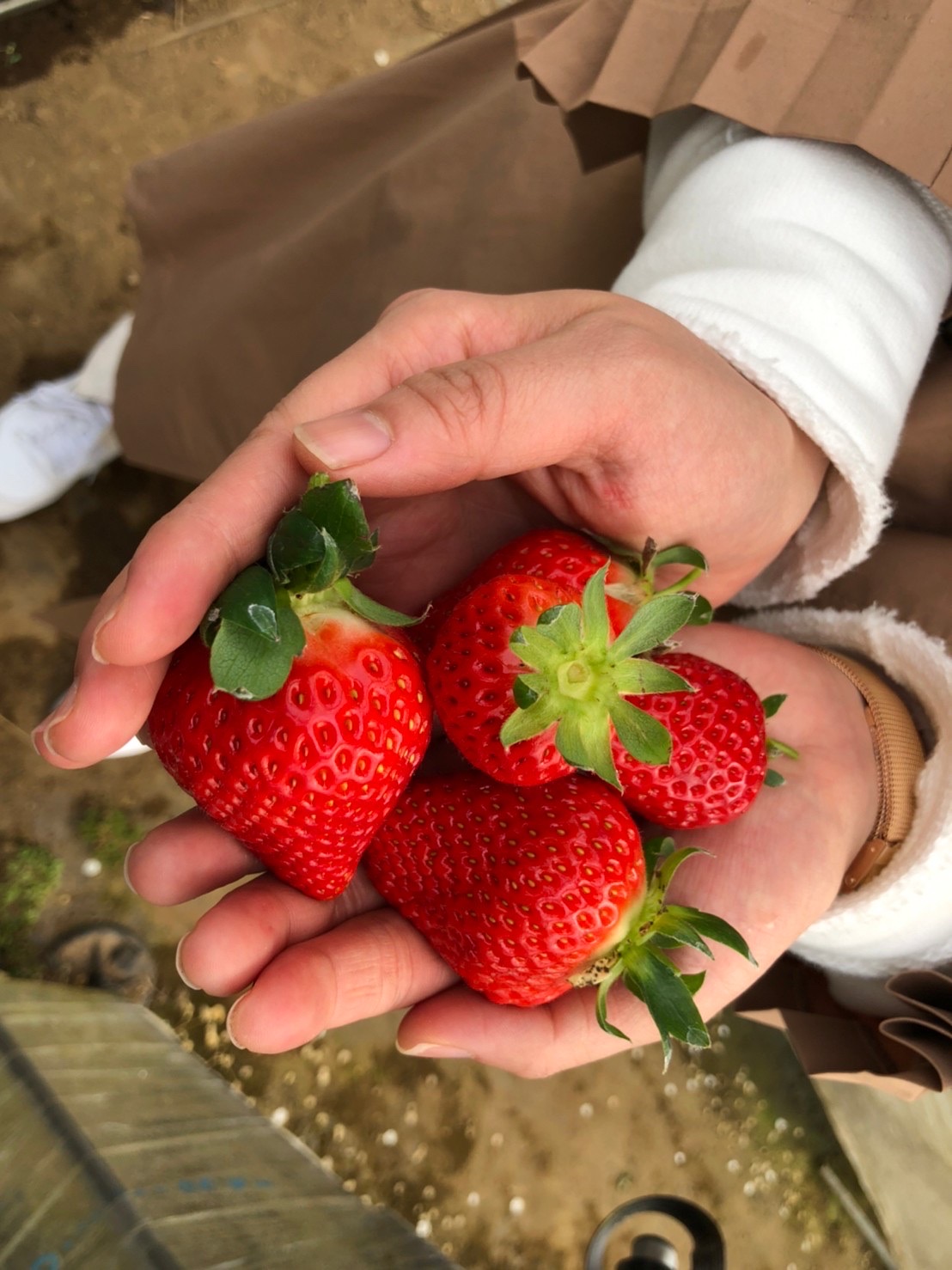 They each have names depending on their varieties, and in Japan there are around 70 varieties. They are named by the prefectures which made the varieties.
Many cute and adorable names make us confused which one we choose and eat ☺
Of course, they have their original sweetness and sourness. It is the best season to eat delicious strawberries.
In our shop (Michi no Eki Aso), there are strawberries on sale which look so yummy.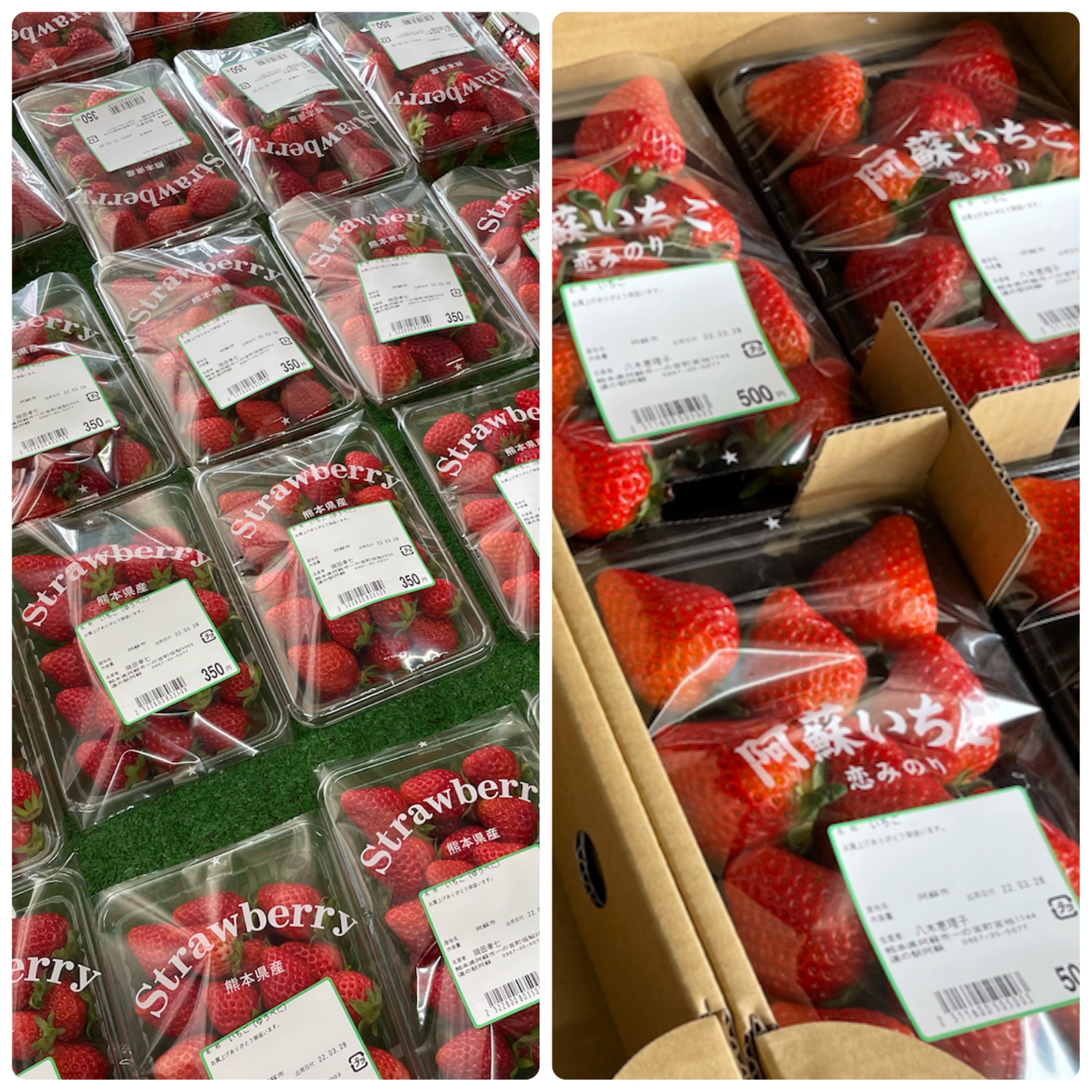 It describes the flavors of each strawberry and introduces their own names.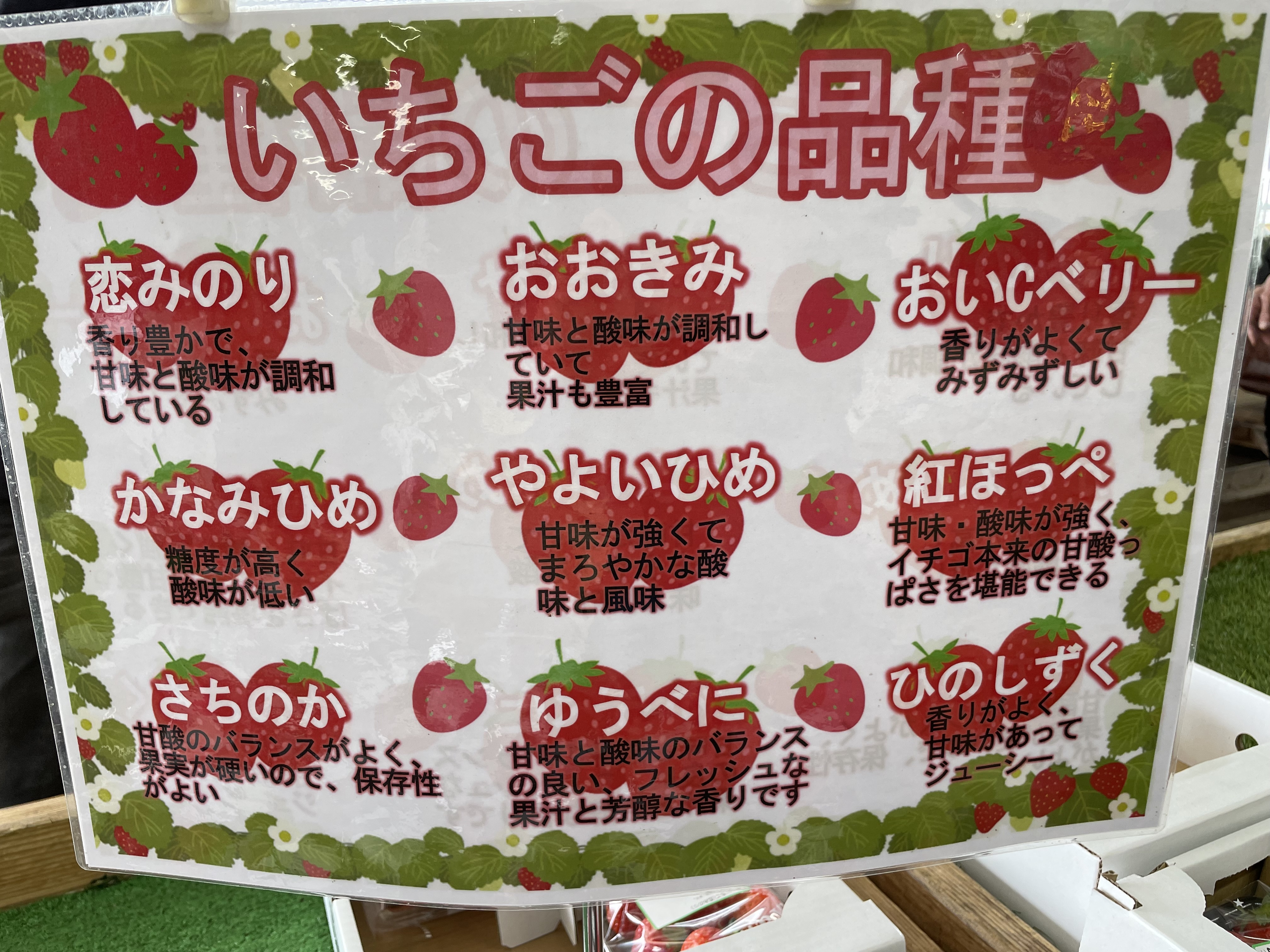 For example, a name Koi Minori,(恋みのり)
Koi means love and Minori means make your dreams come true.
So it is said that if you ate them your wishes would come true!? hahaha
Also, we have processed foods made by strawberries such as jams🍓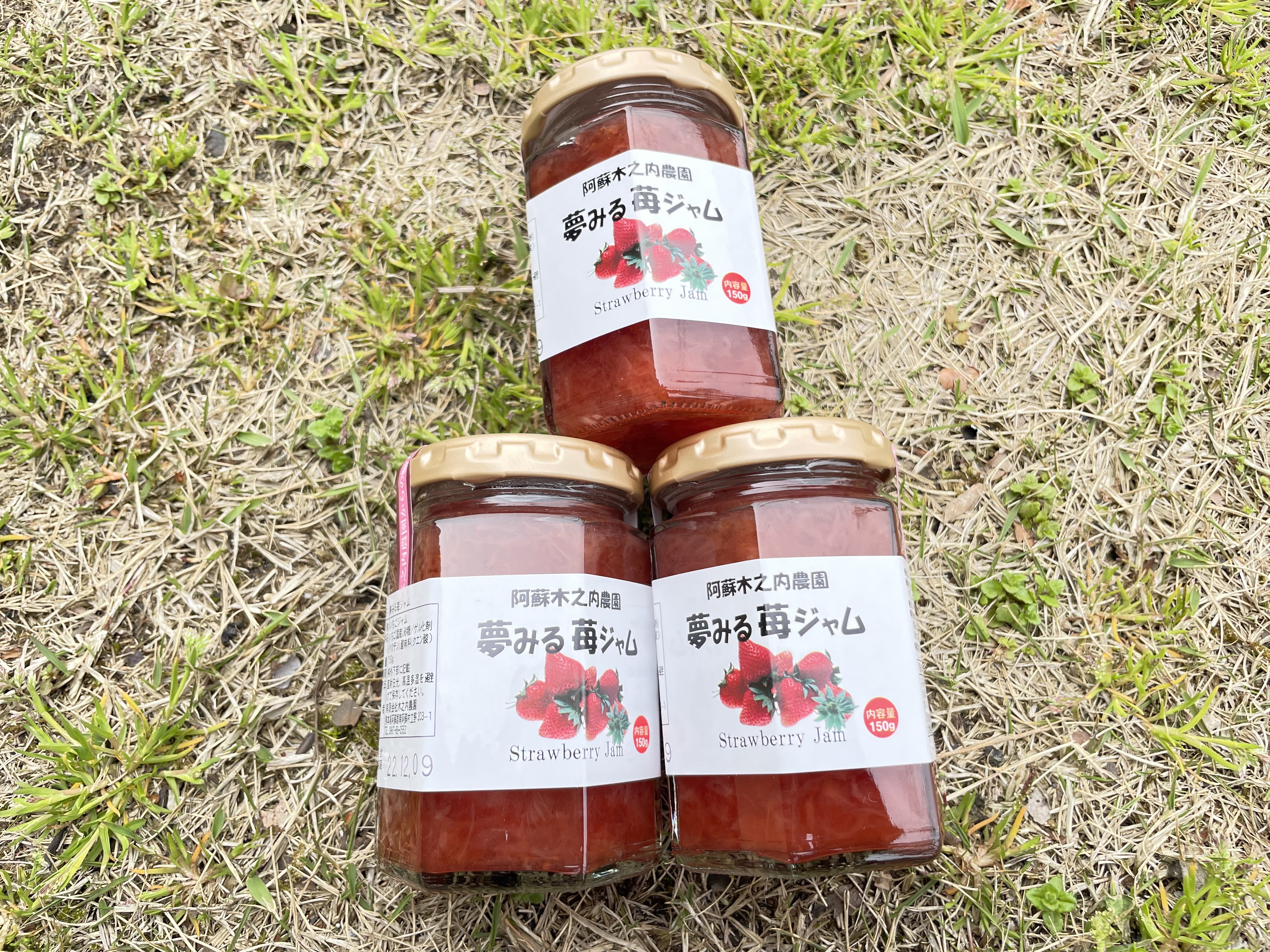 They are made by a strawberry farm called "Kinouchi Noen". 
They not only grow strawberries but also grow blueberries and citrus fruit.
Plus they welcome many people who want to do strawberry picking!
I went to pick many strawberries and eat a lot! Yes! All you can eat with no time limit!(It costs 1,700yen for an adult)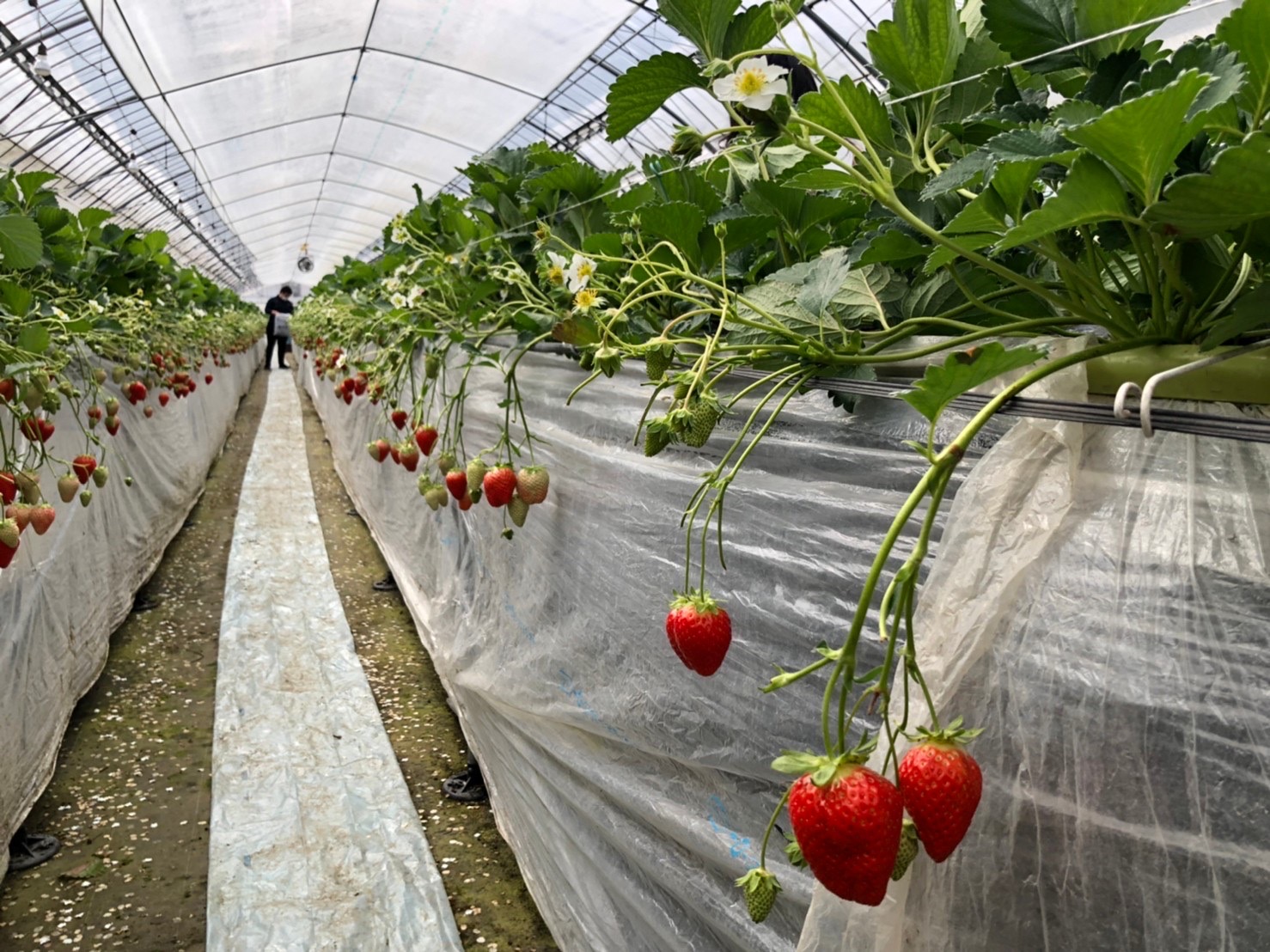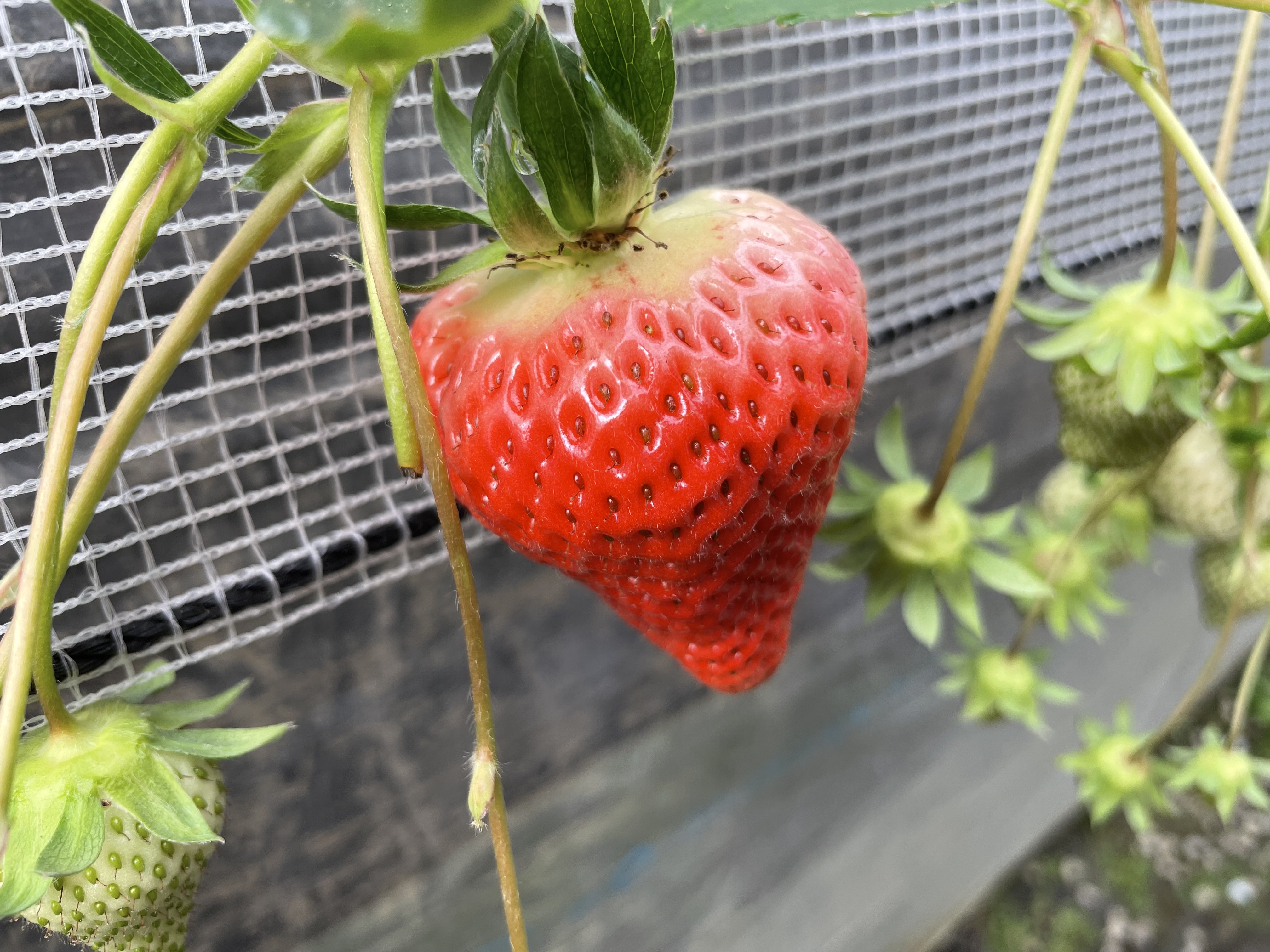 I had a really nice time and my stomach got full! hahaha I ate around 30 strawberries (=゚ω゚)ノhahaha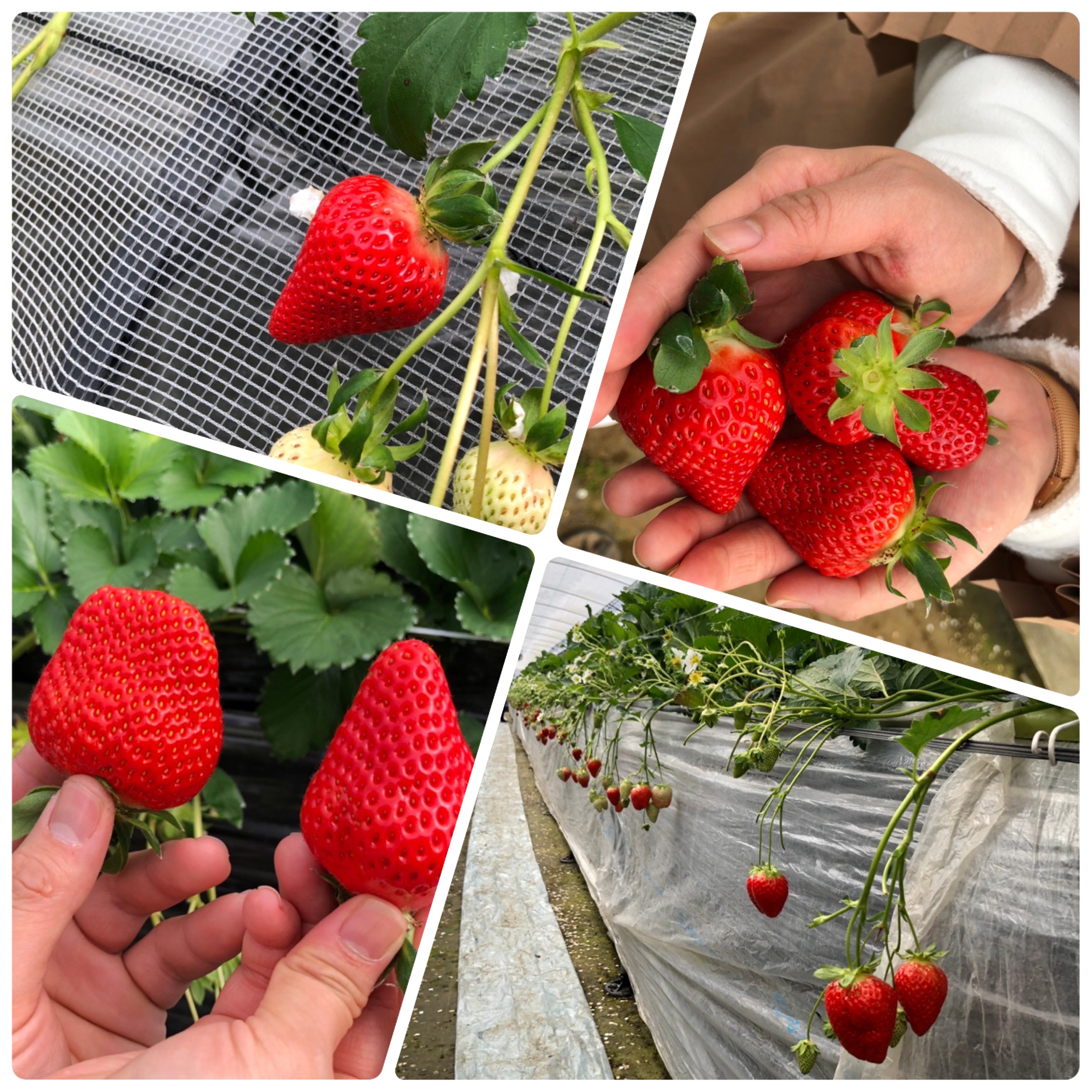 If you have time to come to Aso in spring, why don't you try strawberry picking in Aso?
It is worth your time and stomach also you will have unforgettable memories!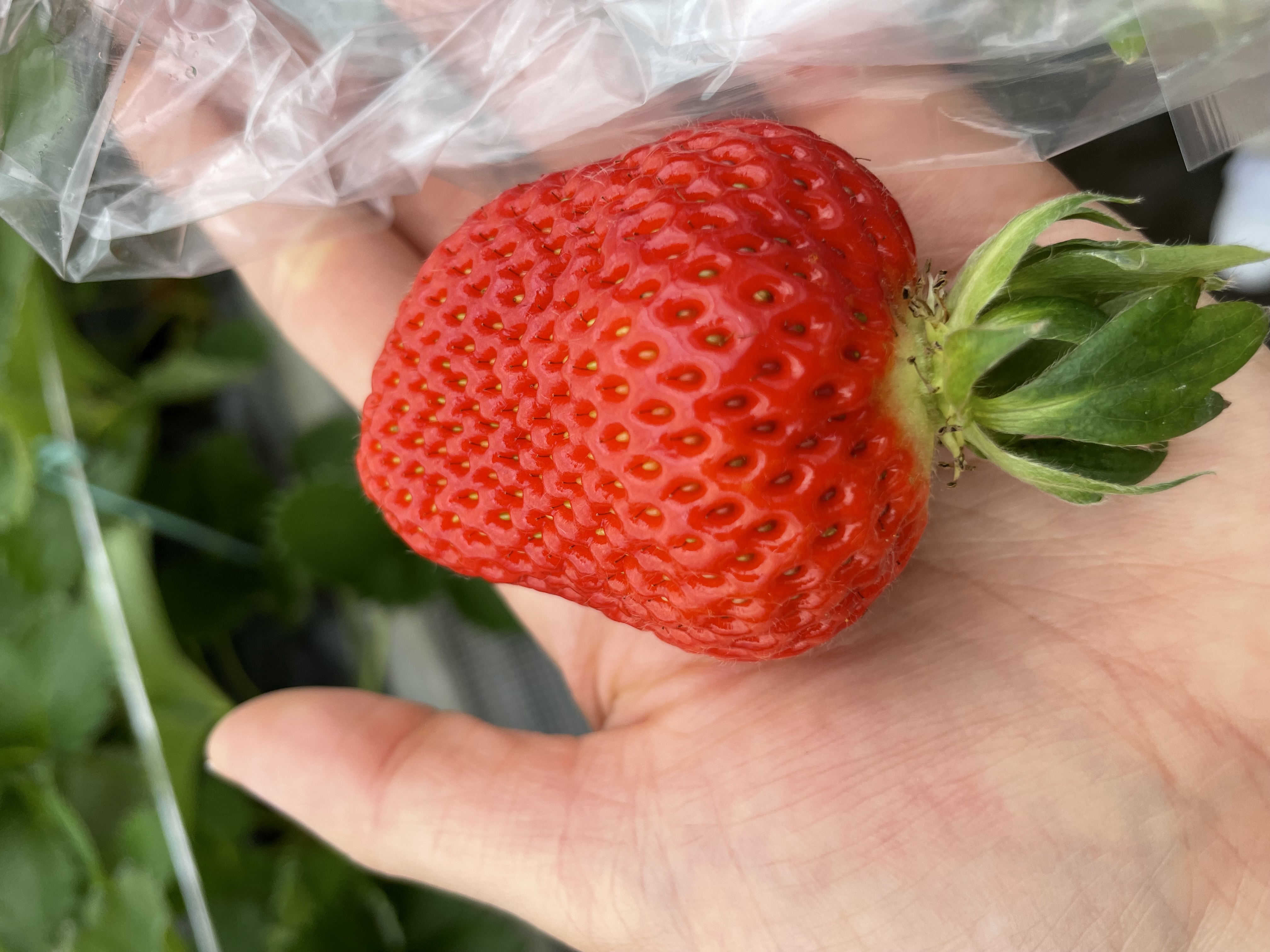 See you soon in Aso!
Kirara