Hello,everyone! How are you doing?
It was the vernal equinox day yesterday.
In Aso, it is the season for very important Shinto ritual.
Tatukuri-sai is the name of the ritual which is held for 7days around the vernal equinox day to pray for a good harvest of the year.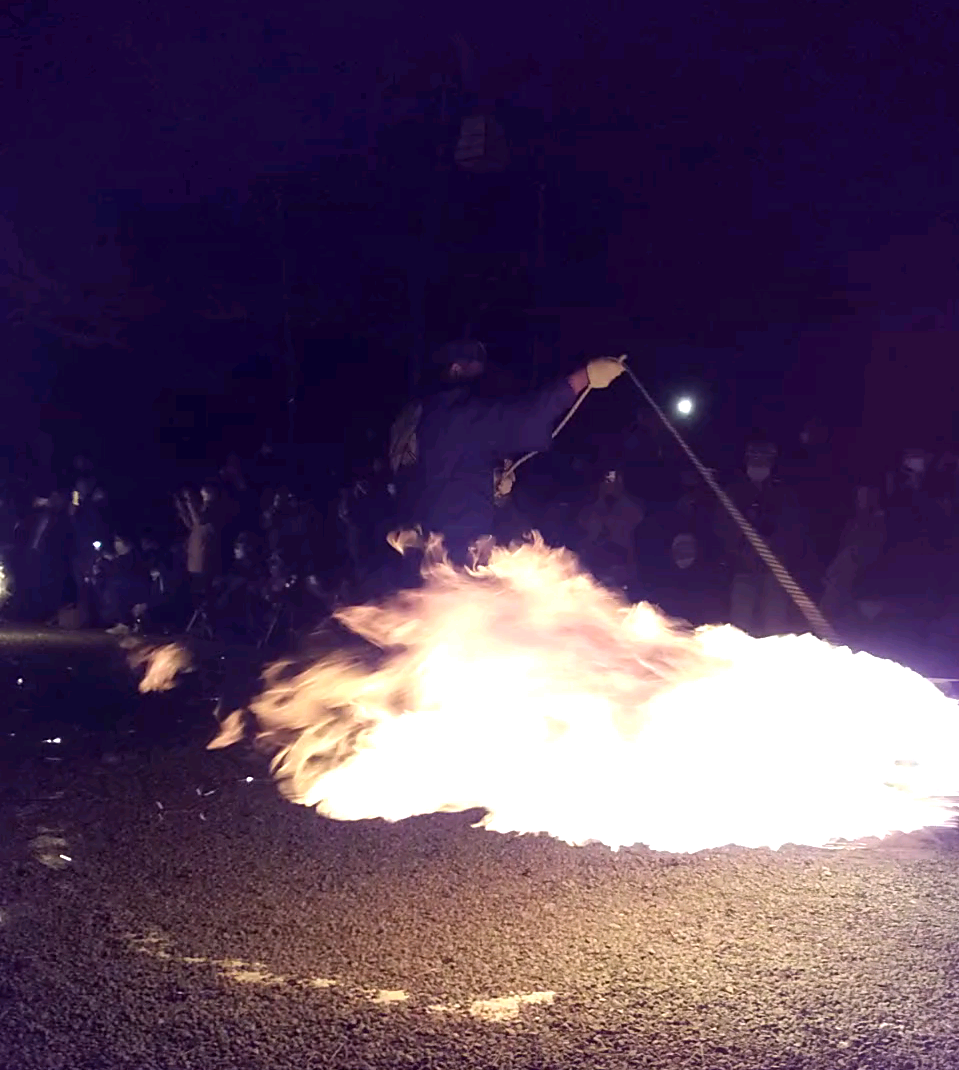 The highlight of this ritual is "Hifuri-Shinji", they swing big burning torches made of rice straw.
I went to watch it with my family on Mar.20th.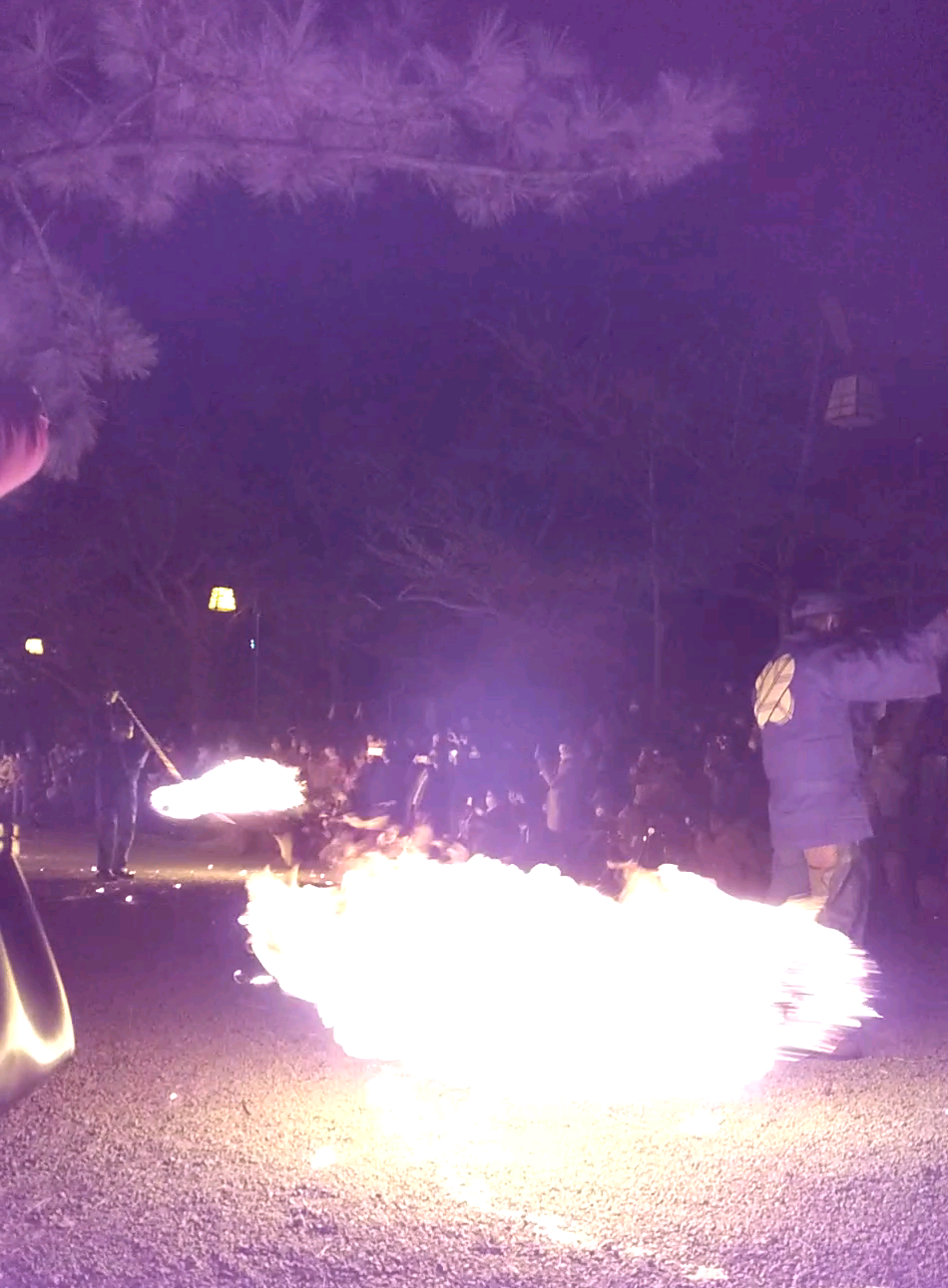 As this "Hifuri-Shinji" is so beautiful and dynamic, it seems that "Hifuri-Shinji" is the most important part at the whole ritual for 7days.
Well..in fact, the main event is …the wedding ceremony of deities!
Actually, the fire swinging is for welcoming and celebrating them.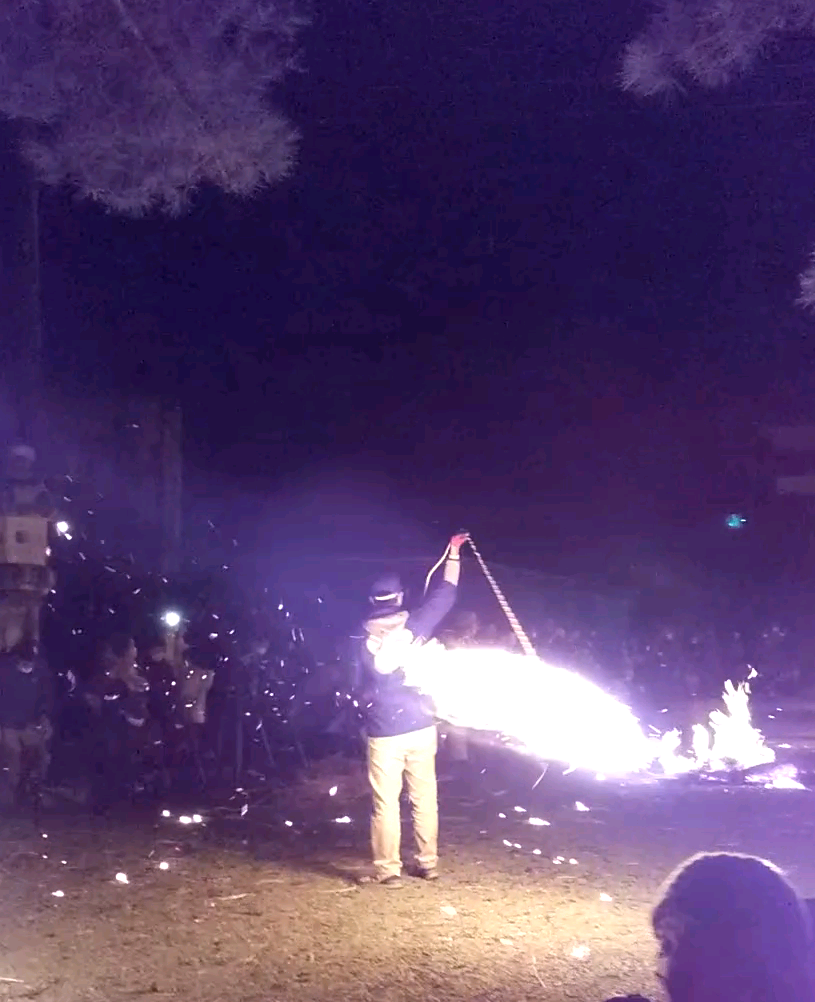 On the day of the wedding, a monk goes into the mountain which is 12km away from Aso shrine, and he reaches a sacred oak tree with his eyes covered. The first branch he touches becomes the bride of the year. They curve it, then wrap it with pure cotton and oak leaves.
After they visit 7 different shrines, purify the princess, even put the make up on it, and meet the groom (he is a deity of agriculture) then they come to Aso shrine.

That is the moment they swing the burning straw torch.
This time I watched their wedding ceremony as well. The worship hall was darkened when they started the ceremony then the chanting was something I have never heard. It was a very solemn moment.

The most important part of the wedding ceremony was hidden by a big red umbrella. The moment made my hair stand. It was very beautiful and mysterious.
After the wedding ceremony, they left for their honeymoon!!♡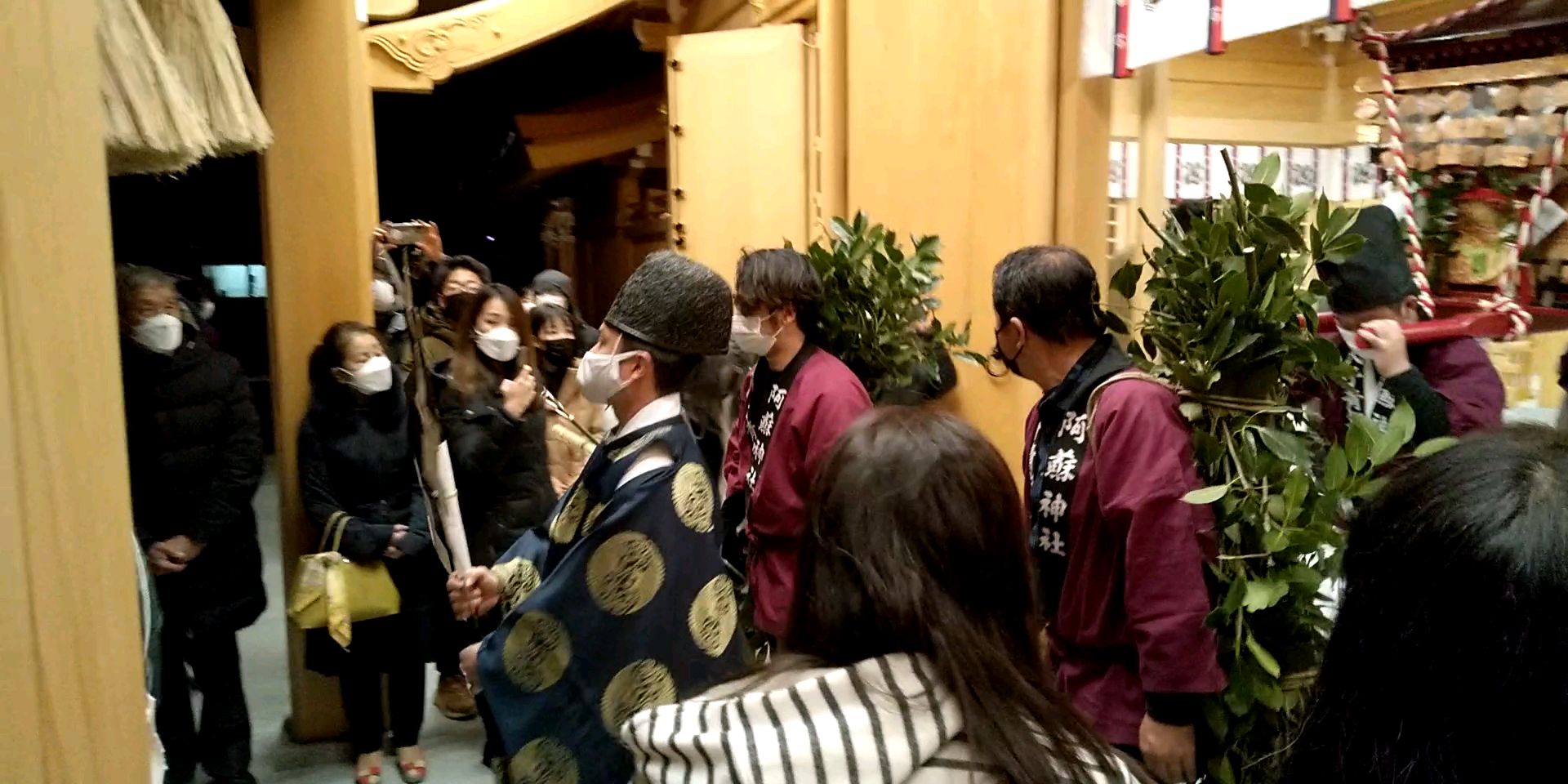 These two bunches of the oak leaves were the new married couple.
By having this wedding ceremony for deities every year, we are promised to have a good harvest each year.
We waved to them with praying for a good harvest.
Aso is very interesting place historically and culturally as well.
If you visit Aso, I hope you will enjoy unique culture in Aso, too!
We are looking forward to seeing you soon!
Kana