Hello from  Michi No Eki Aso. It's rainy day here. 
I would introduce you agriculture in Aso today. People in Aso region keep maintain grasslands over 1000 years with controlled burning.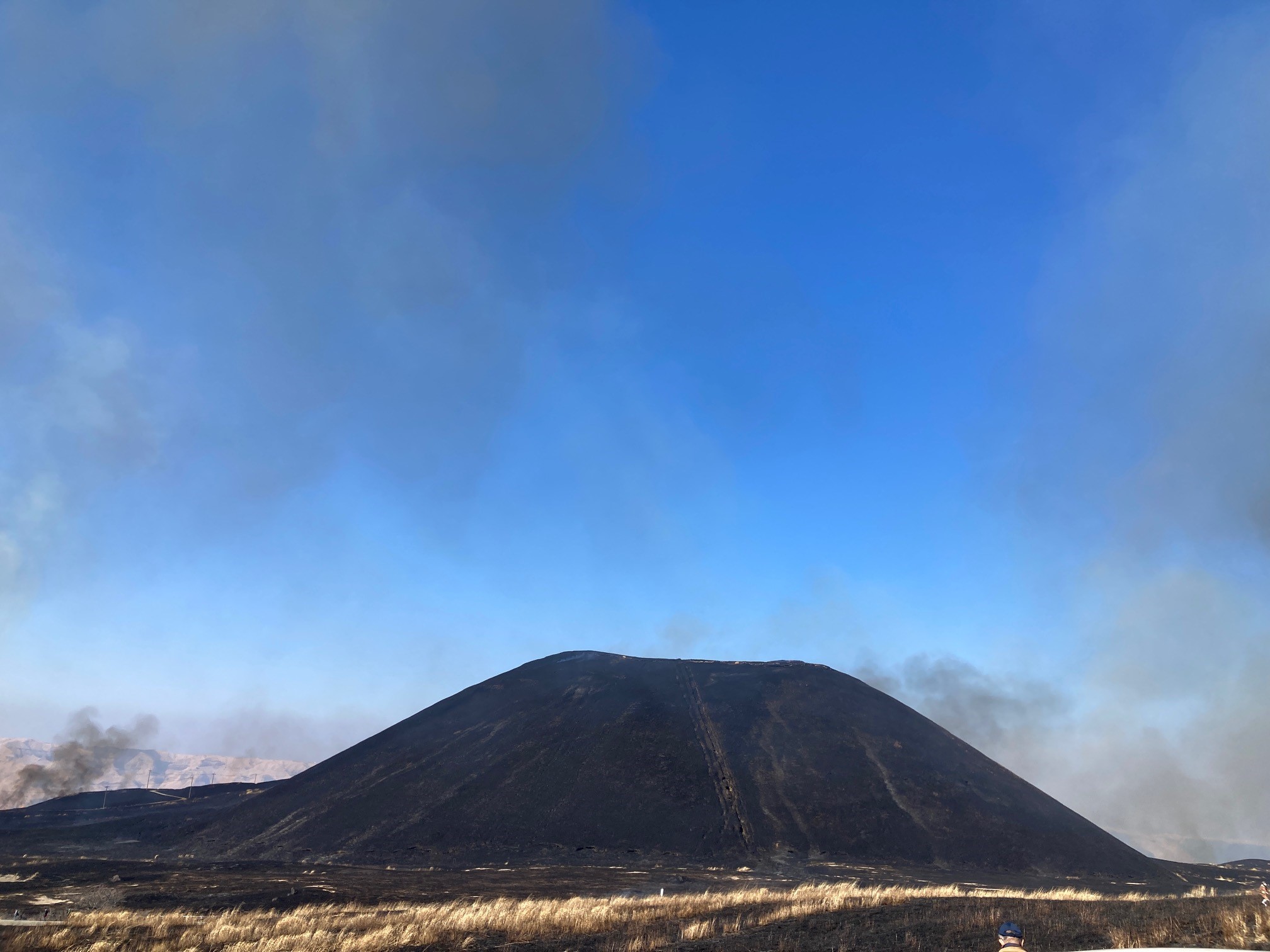 Spring in Mount Aso become black color with controlled burning grassland areas called Noyaki. This is Aso's big local event. To rid shrubs and harmful insects, to avoid grassland areas have been lost rapidly by tree planting, Noyaki is beneficial procedure to maintenance of grasslands.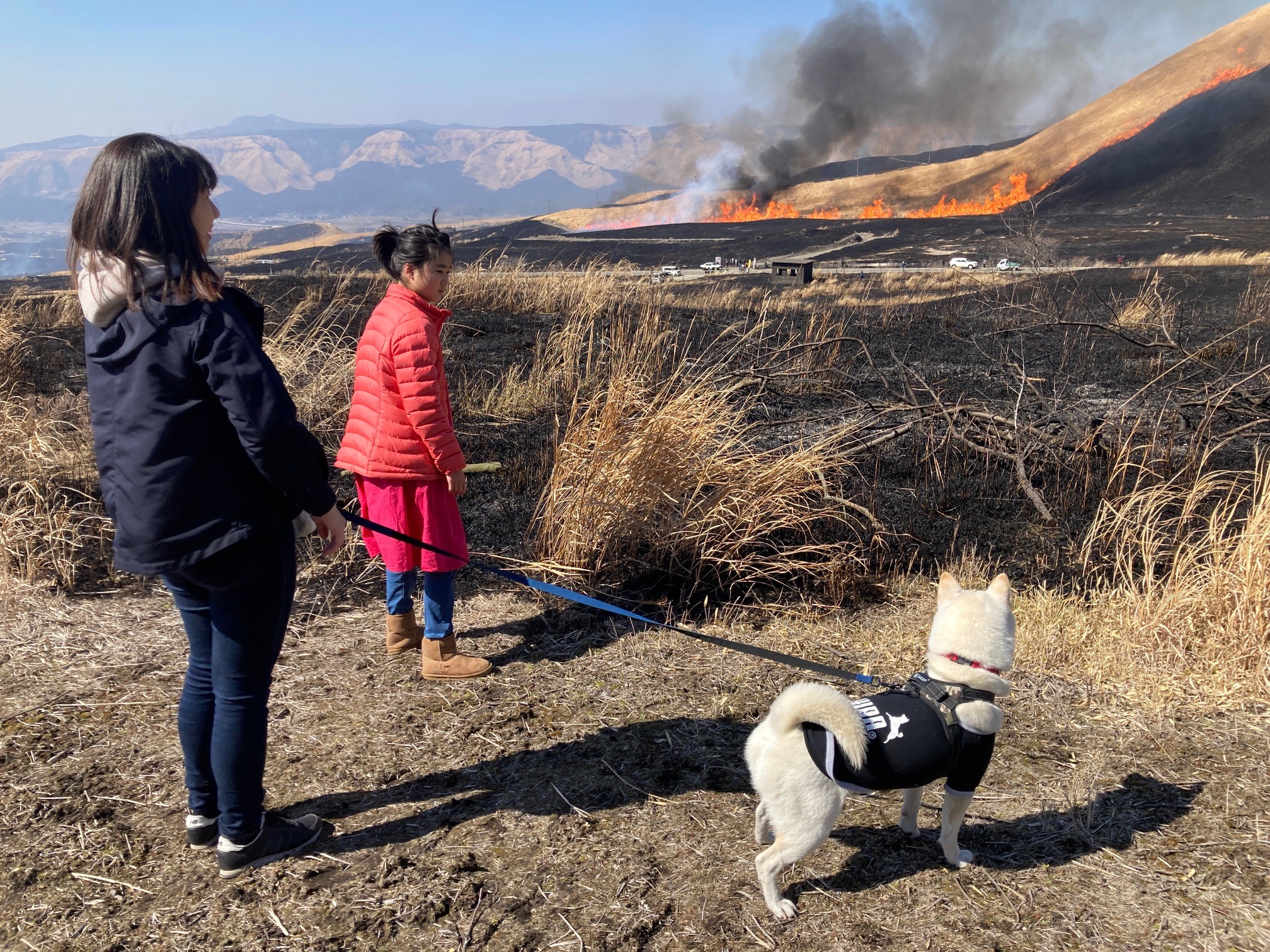 Last Sunday afternoon I had driven up to Komezuka. This scoria cone is small volcano with specific figure of natural beauty, not artificial…! 954m height above sea level. About 80m high from grassland in Aso.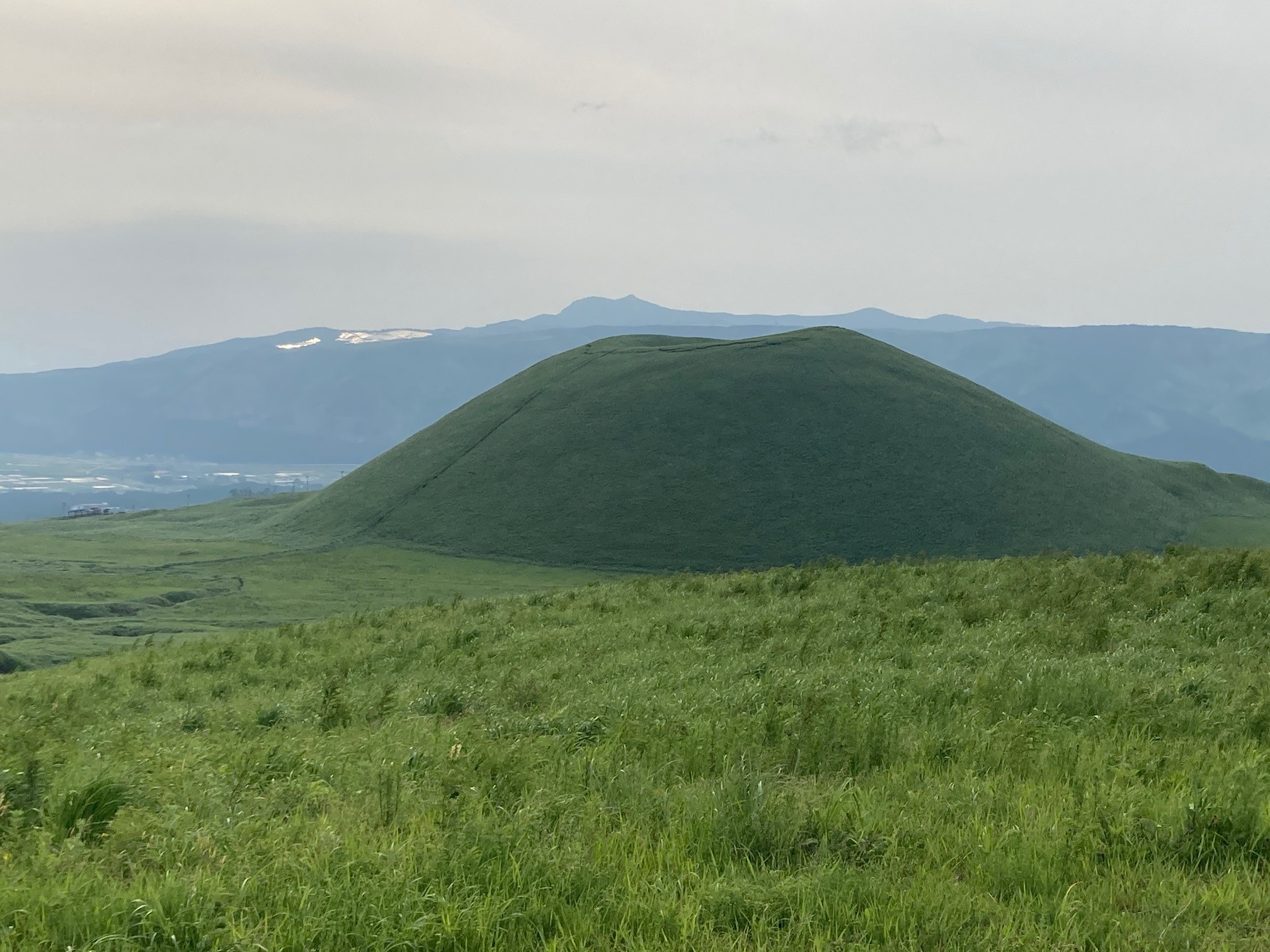 This is Komezuka in last year. In order to safe control burning in spring, locals cut grasses and make firebreaks in summer.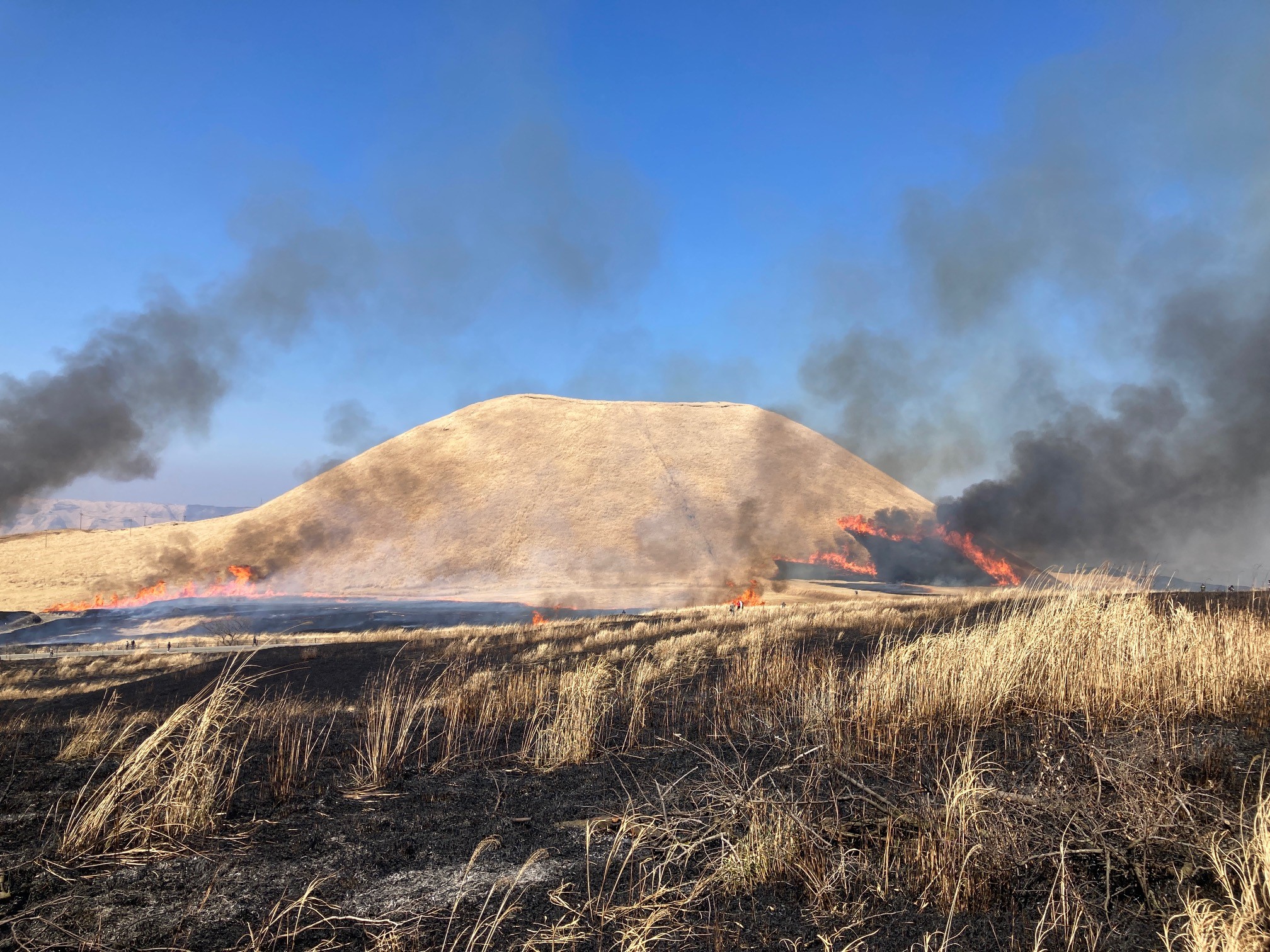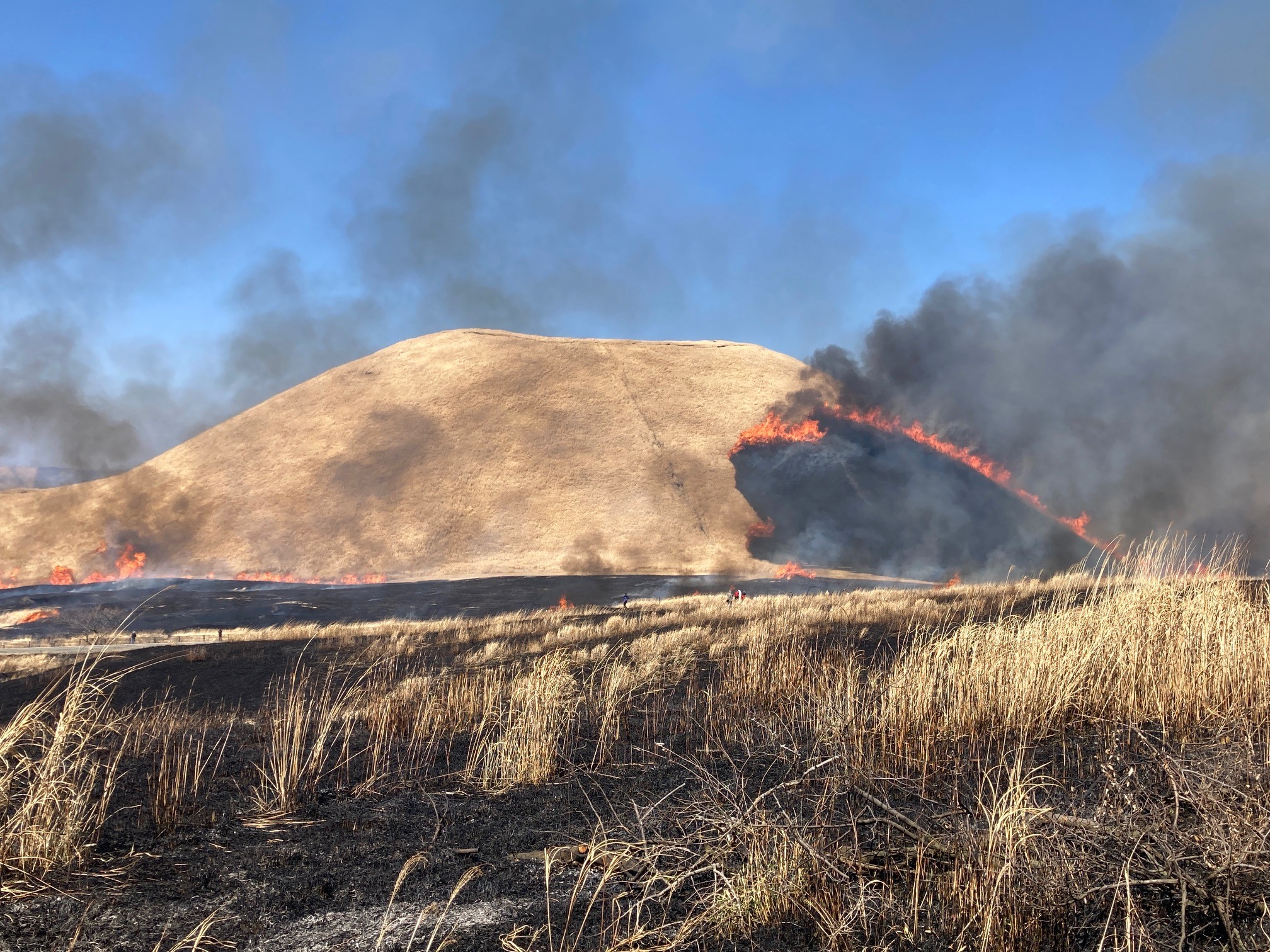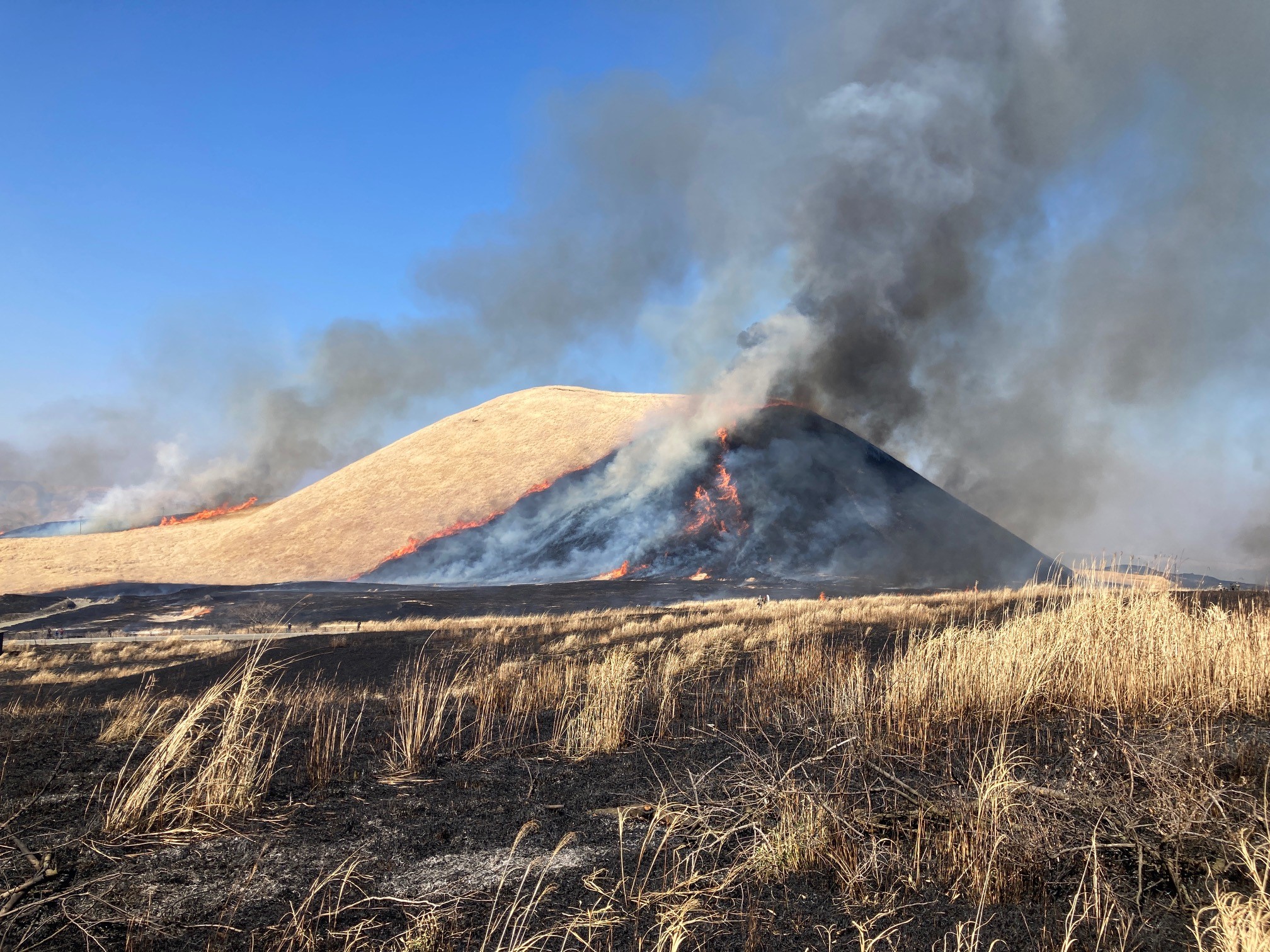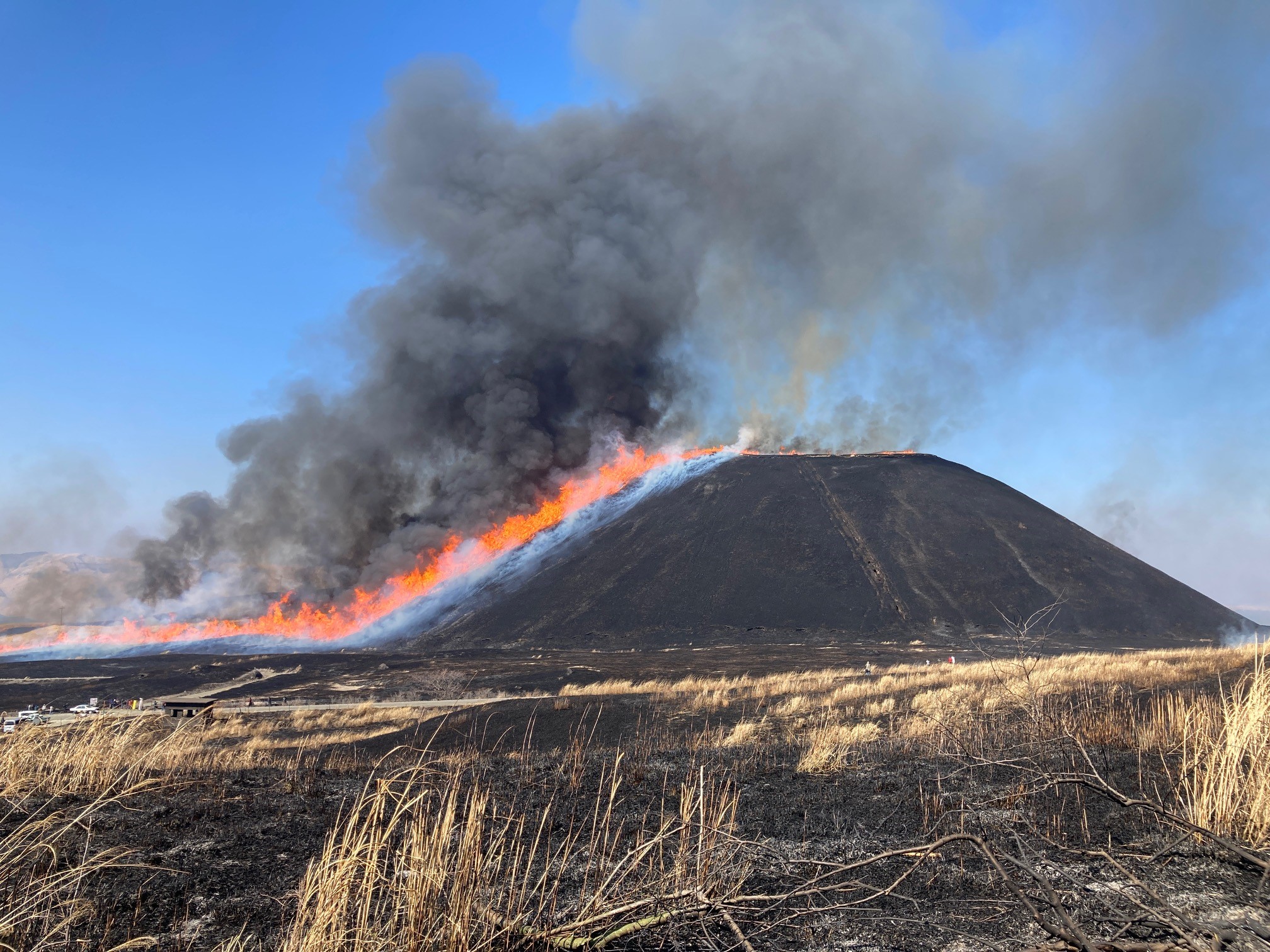 This is my first time to see Noyaki. It was really impressed like one scene of cinema.   
When I climb to Mount Aso, I can feel my planet which is the earth. No matter what's going on around me, nature is always there. I also feel like I am just a tiny small piece of this place. That's make me feel euphoria.
Please come to Aso in early Spring once re-open borders. 
Have a good day!
Thea