Hello everybody, How are you?
It was -4℃ this morning…. Winter is here in Aso!
In one month it will be new year. Most Japanese visit shrine in new years to wish our good health and luck.
Today, I would like to introduce a meat shop near Aso shrine, one of the place I drop by after visiting Aso shrine in new year.
「Aso Torimiya」is a meat shop started more than 60 years ago.
The building of Torimiya is old neat Japanese building. It doesn't look like meat shop, in good way.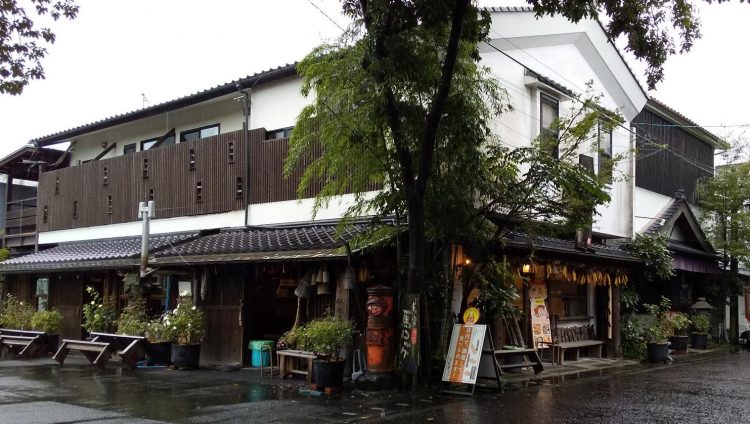 Torimiya was originally a chicken shop. (Tori means bird or chicken).
But now they are famous as horse meat shop.
Horse meat have less fat and taste good, and it is healthy!
They are also serving warm snacks.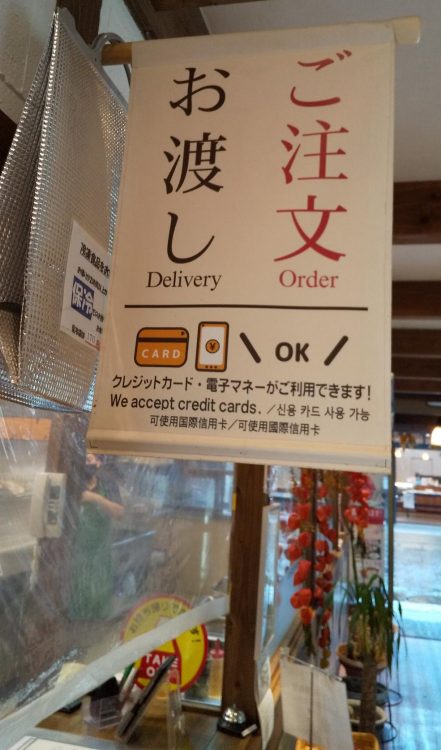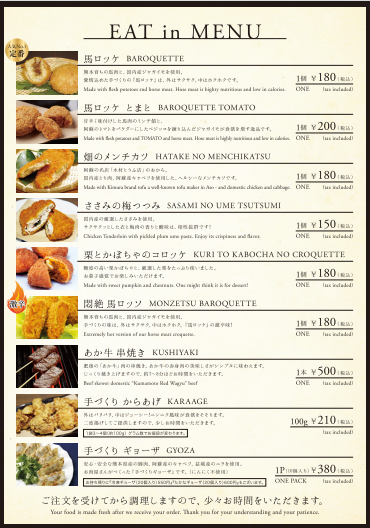 The most popular one is " Baroquette" (Potato croquette with minced horse meat).
The flavor of sweet soy sauce and garlic is nice.
Did you know Aso is also famous for tomato? They mix dry powder of tomatoes which is supposed to be dumped because of the odd shape. It is cool idea. And honestly I really liked this unique taste, it reminded me of thick tomato stew!
They have also the breaded chicken with Umeboshi (sour pickled plum) sauce, or the breaded tofu and vegetable ( this is my son's favorite) and so on.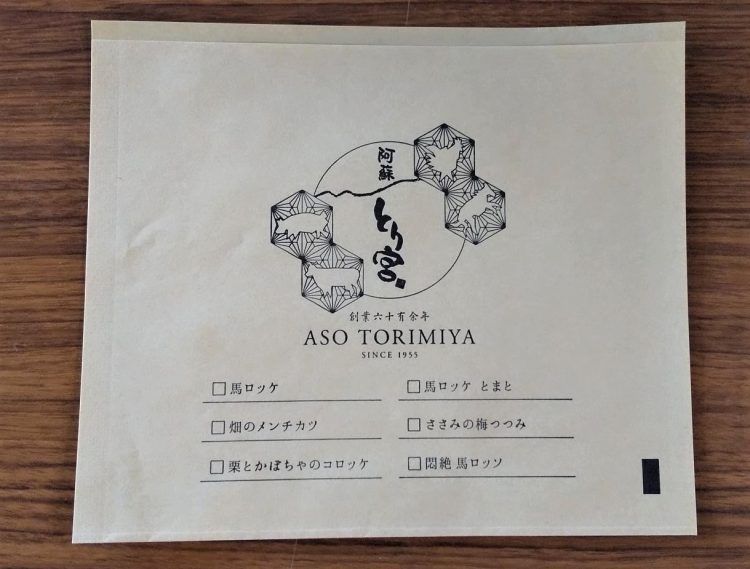 This is the paper bag they put the hot snacks in.
The design with pig,cow,chicken and horse is cool.
It is fun to walk along the approach street before or after visiting Aso shrine. And it will be nice to stop to grab a warm and "just fried" snacks at Torimiya.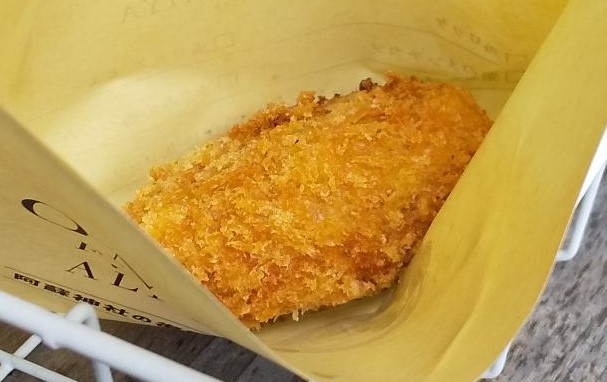 You can wait and eat at their cozy Japanese nostalgic room beside the shop.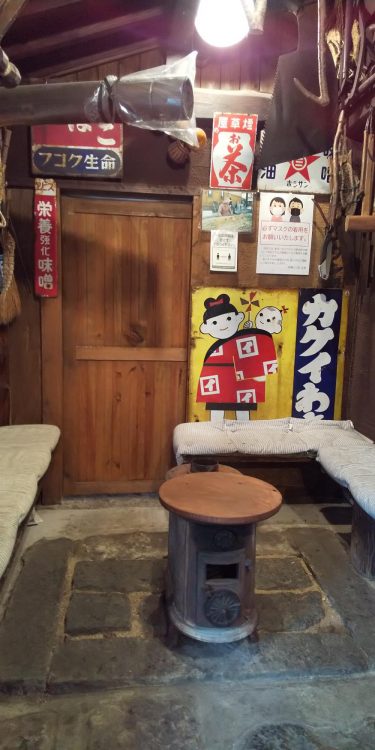 The neat collection of old sign form the owner must be interesting for you. They also have nice warm wood stove.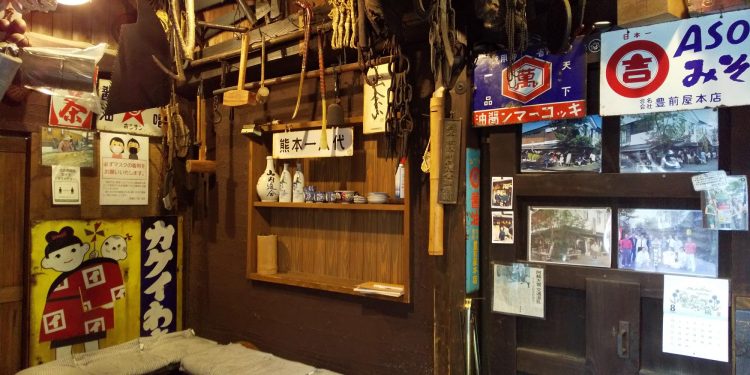 At this area, you see the spring water which called Mizuki everywhere. One of Mizuki is also at Torimiya's eating area. It is drinkable, so after enjoying your snack, you can taste this fresh clean water. They have paper cups, please feel free to take.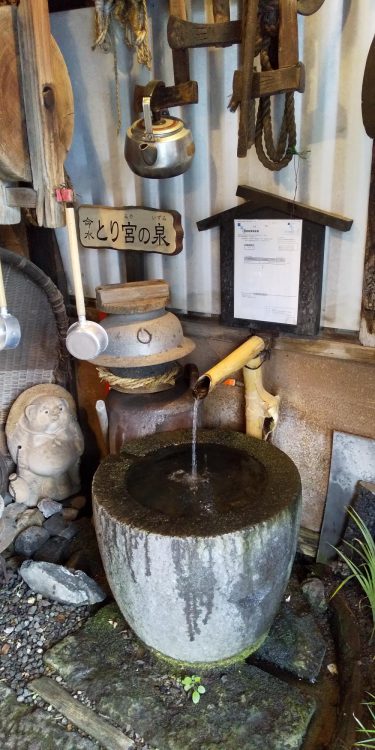 There are a lot of nice little shops, like stationary, sweets, restaurants….
If you visit Aso shrine, don't miss this approach street which is called "Monzenmachi".
Let's enjoy winter!

Kana