Hello from Michi No Eki Aso. I hope you have a nice Saturady.
Michi No Eki Aso is next to JR (Japan Railway) Aso station. "Aso boy" is a special express train from (Kumamoto to Oita in 2 and half hours).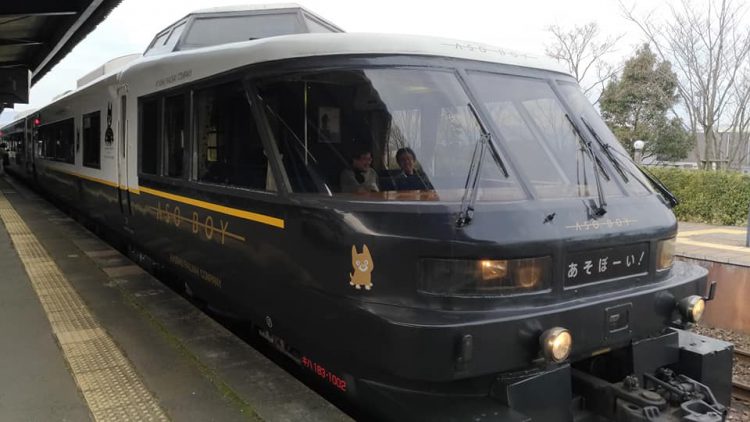 17th of June, we celebrated the 10 years anniversary of Aso boy at Aso station. From our office 3 of us were welcomed with flags.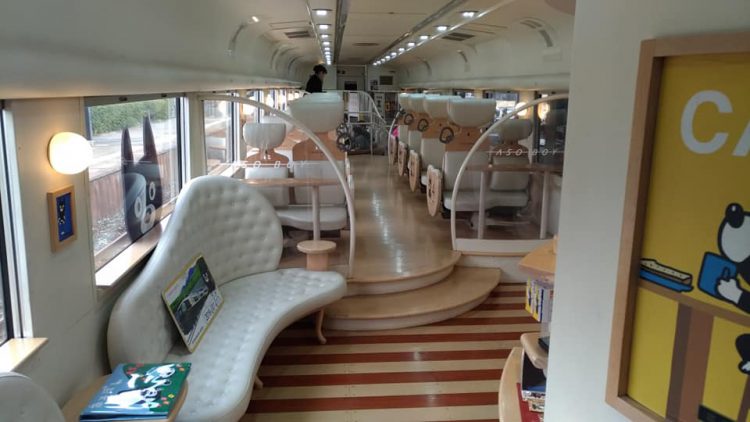 3rd car is dedicated to kids travelers. Picture books corner, play room and Café inside. Seats are 2 type/row chairs for kids and normal chairs.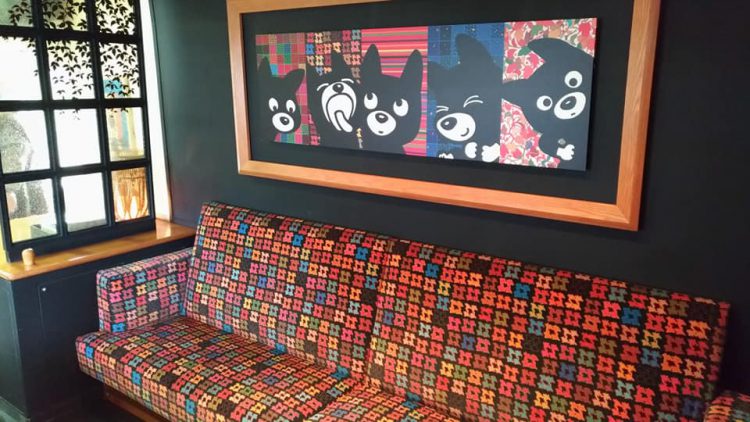 4th car is a lounge with a long sofa.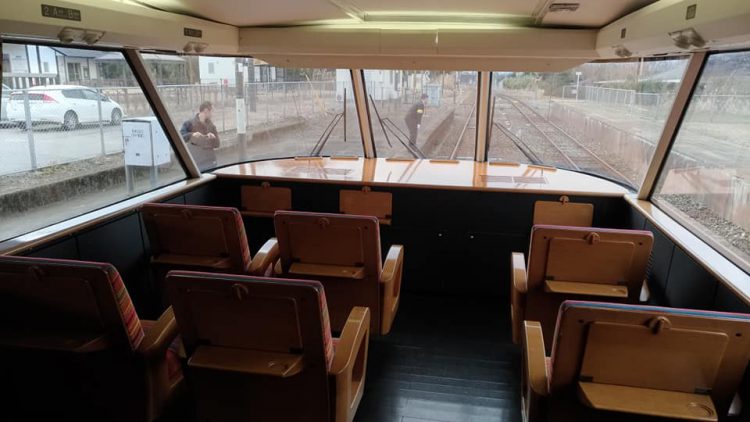 1st and 4th cars have panorama windows. This train run cross Aso's caldera.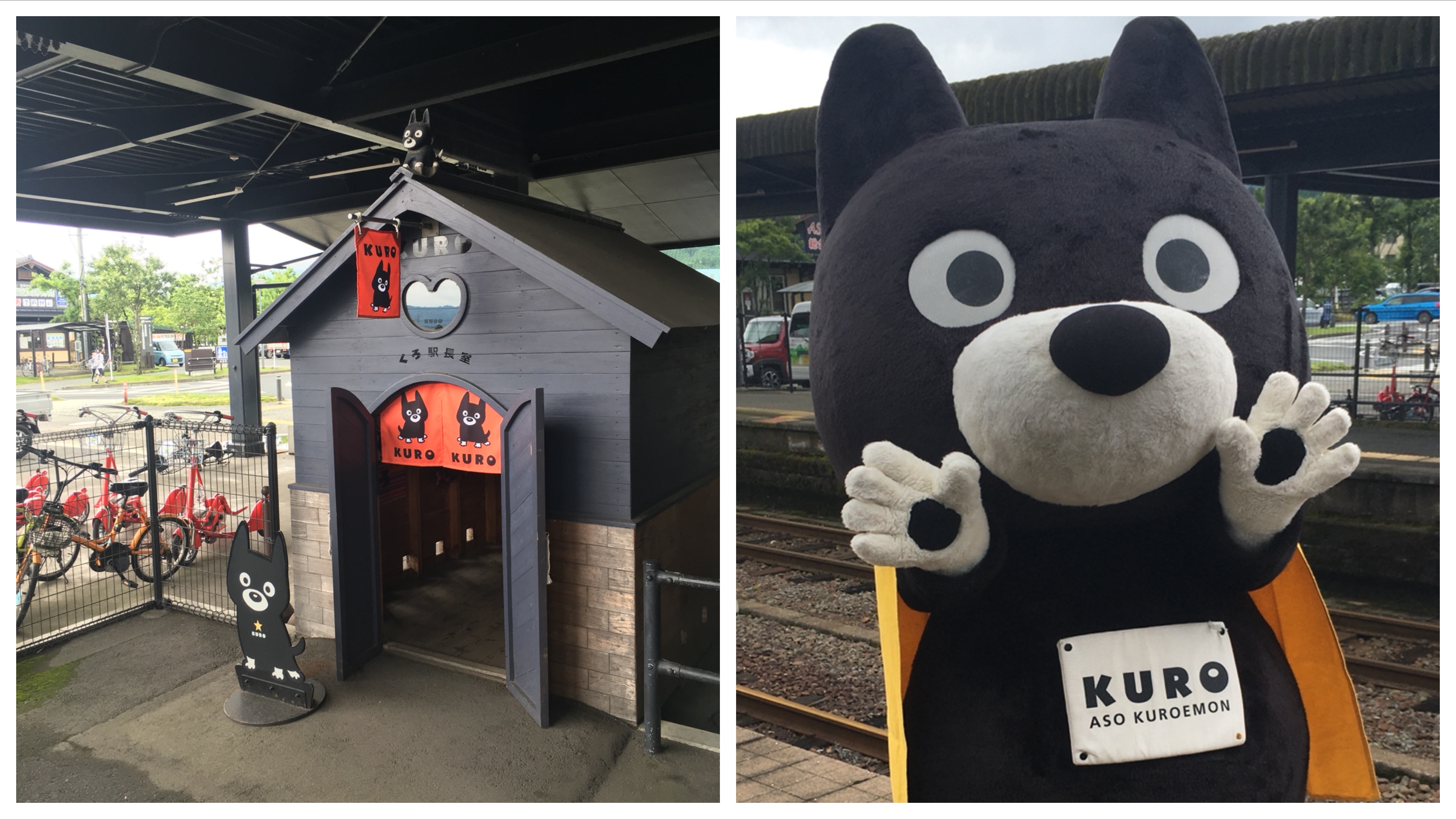 This is Aso boy's mascot character black dog "Kuro chan".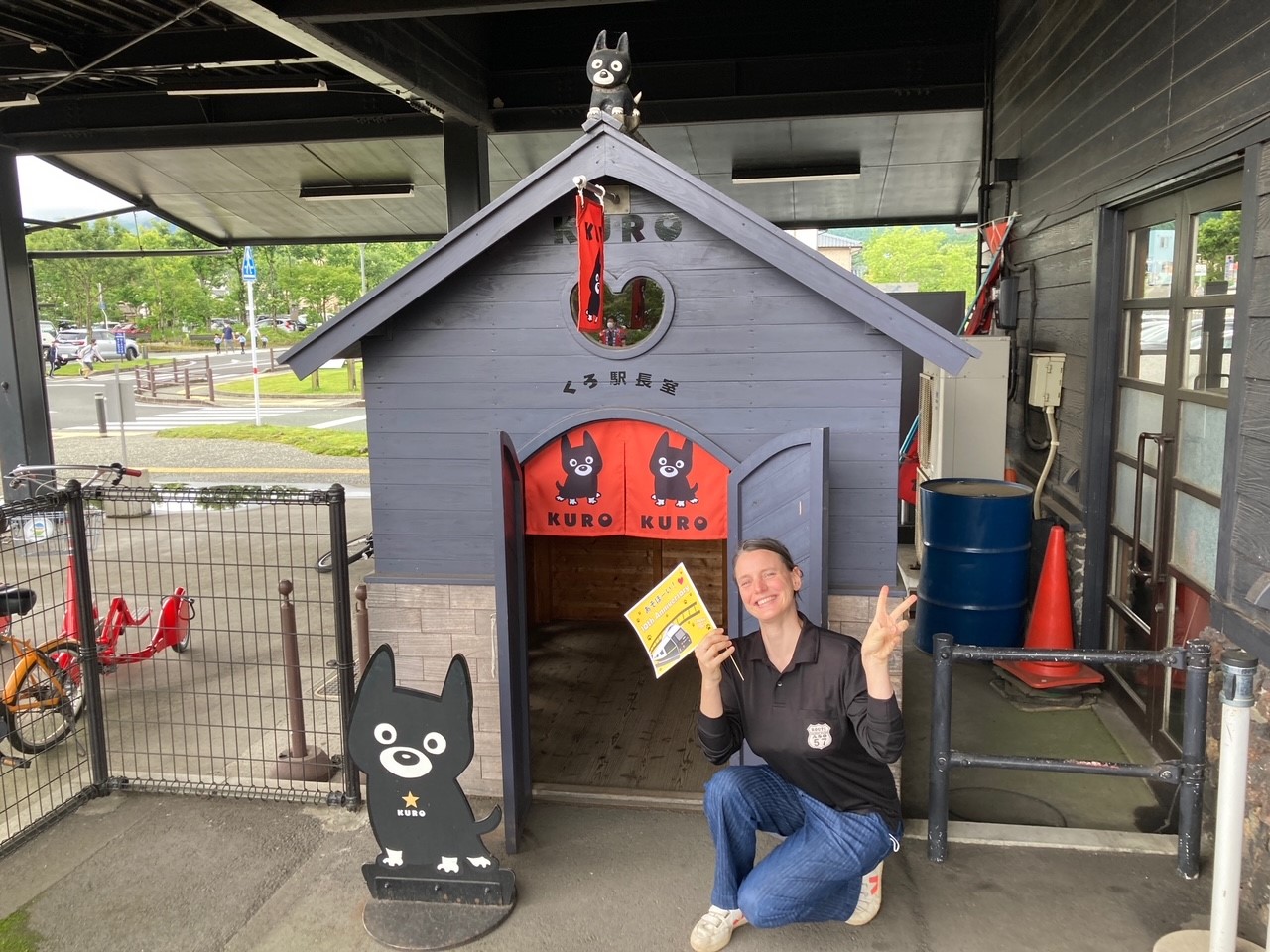 He has a house at Aso station.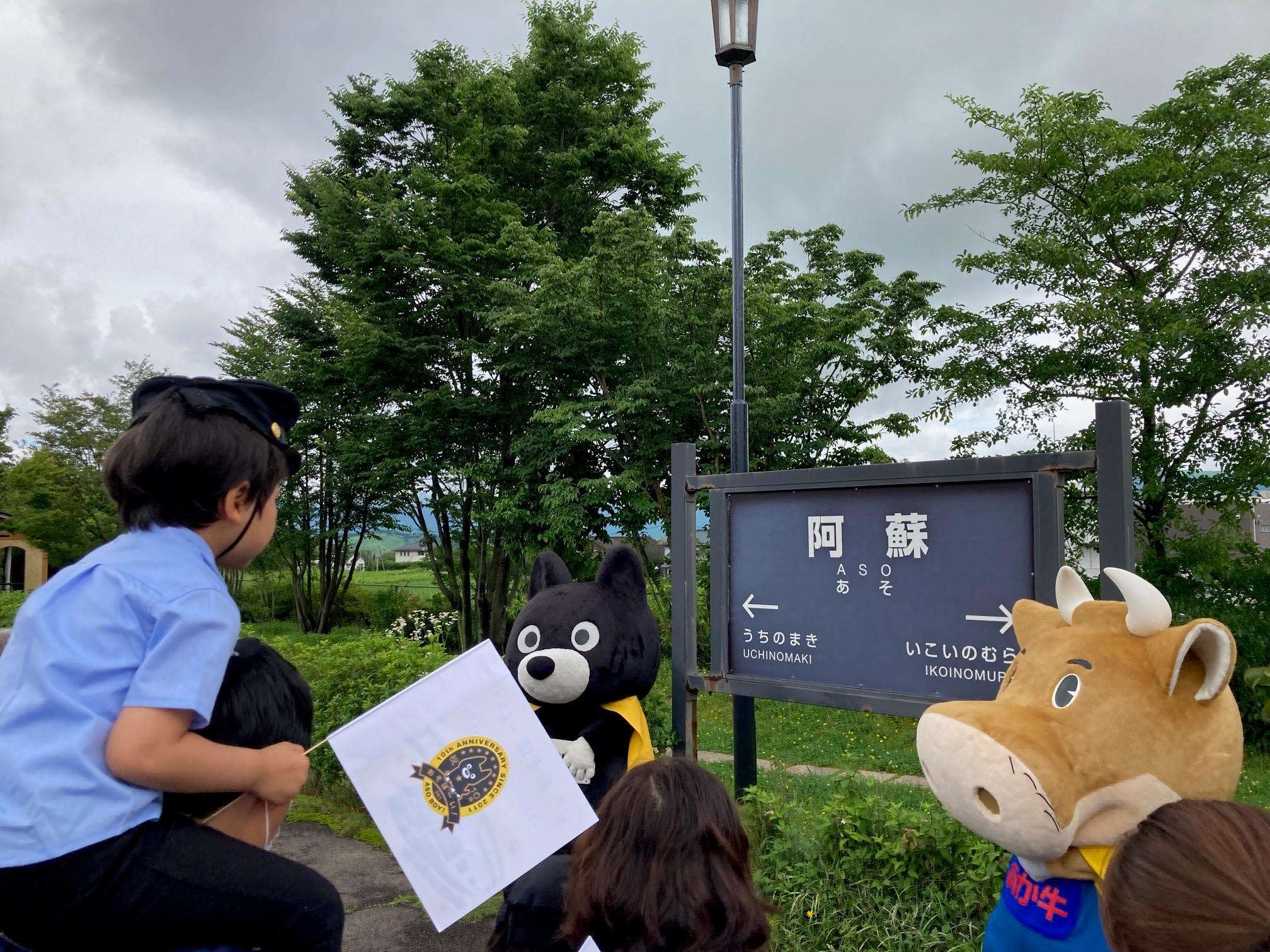 This is Akaushi kun (Aso city's mascot character). Those two big stars and many people celebrated this 10 years anniversary!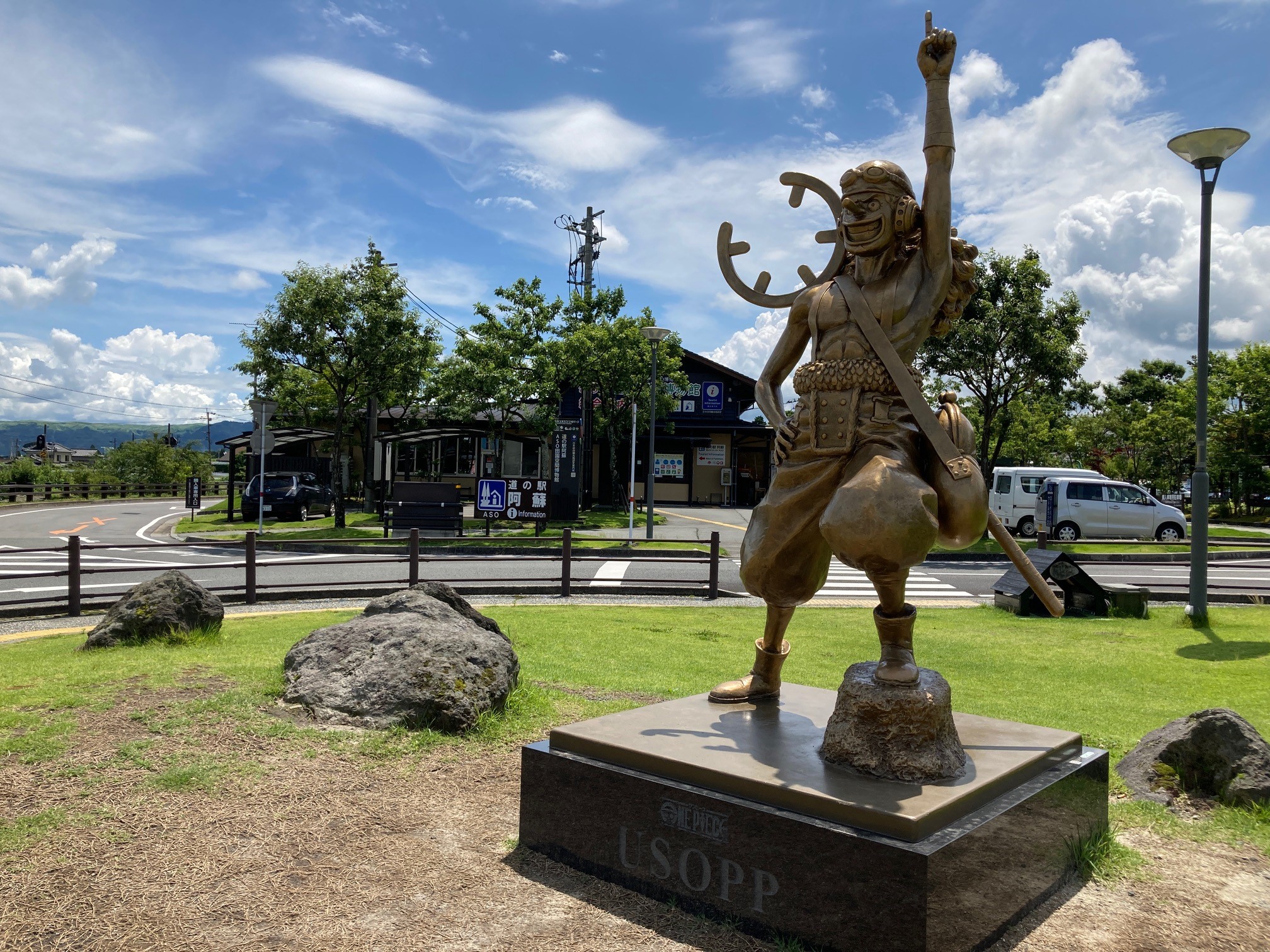 The statue of Usopp, from the Japanese manga One piece, will welcome you for your next visit in front of Aso station♪   
See you next time at Michi No Eki Aso♪
Thea