Hello from Michi no Eki Aso!
There are a lot of products which used Akaushi beef at Michi no Eki Aso.
I will recommend some!
Akaushi beef is one of Japanese beef brand.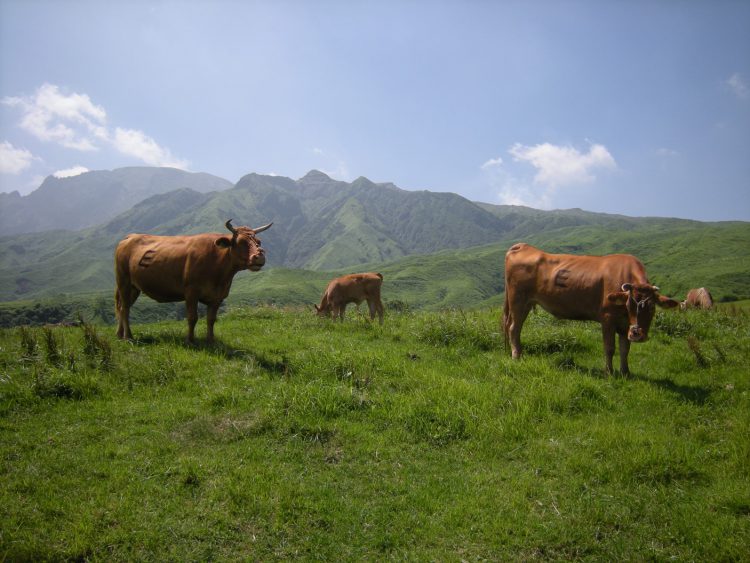 Akaushi is grown in Aso and some areas in Kumamoto. Aka means Red and Ushi means Cattle. Akaushi has brown hair. So it is named Akaushi.
Especially Akaushi beef is grown in this enormous grassland with fresh air in Aso. So They are growing without stress and they are friendly.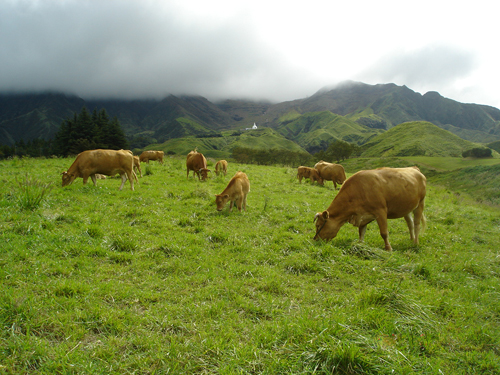 You can see them when you drive to mountains in Aso.  If you are lucky, you can see baby Akaushi too.
It tastes so delicious and soft texture also healthy. It has hundreds ways to cook!
This is Akaushi Curry Bread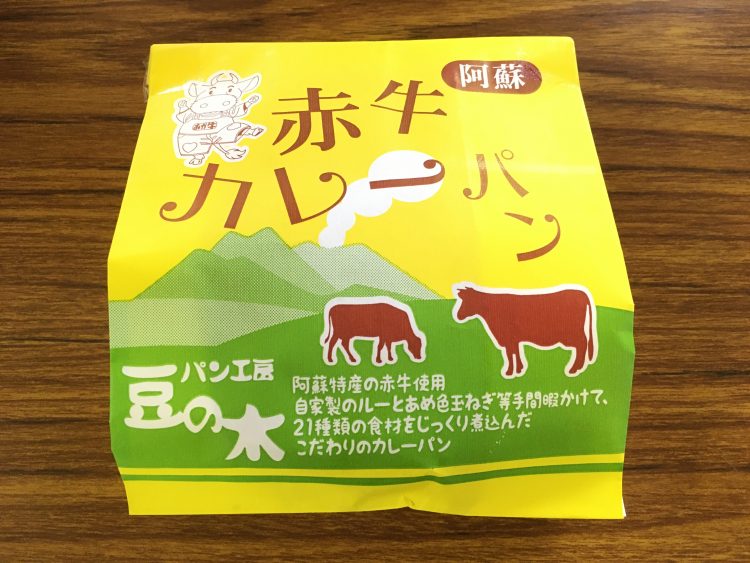 The bakery made the curry with over 20 ingredients. Yum!
This is Akaushi hamburger steak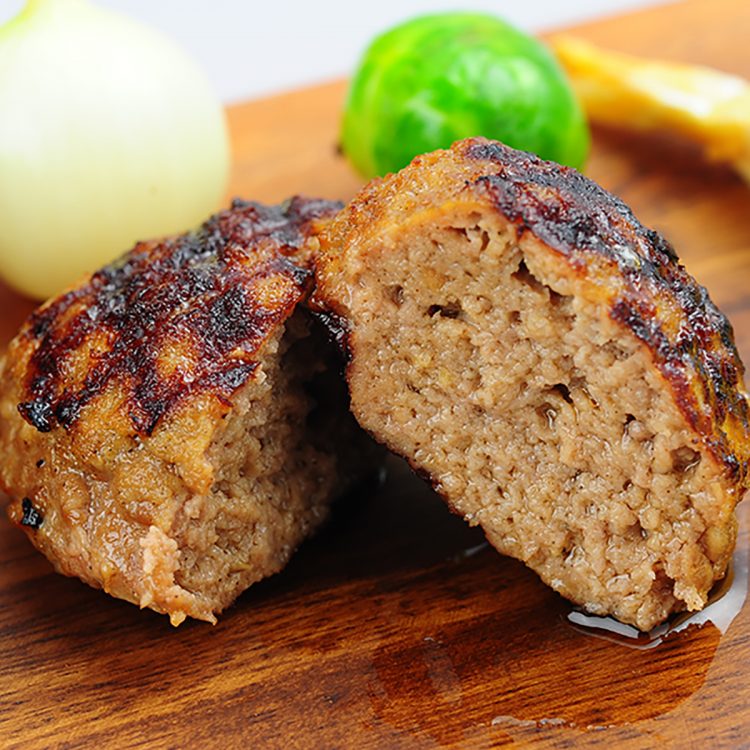 All of them are handmade and additive free. Yum! Yum!
This is Akaushi Dagojiru soup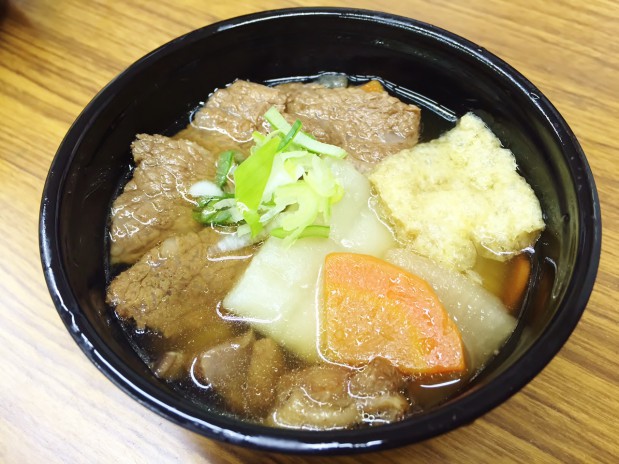 Dago is a dumpling which is made from kneaded dough using wheat flour. Jiru(shiru) is soup. And Dagojiru is one of Kumamoto's specialty.
It is really famous for Japanese.
This Akaushi Dagojiru includes some vegetables, Dago, and Akaushi beef. Yum! Yum! Yum!
You can take it away at Michi no Eki Aso too.
Enjoy Kumamoto, Aso's specialties!
Kirara