Hello from Michi No Eki Aso. It's last day of 2020.
It's snowing here in Aso, become beautiful snow land in one night.   
As every country has own culture to celebrate new year, in Japan we have "Shimenawa".   Nawa means rope.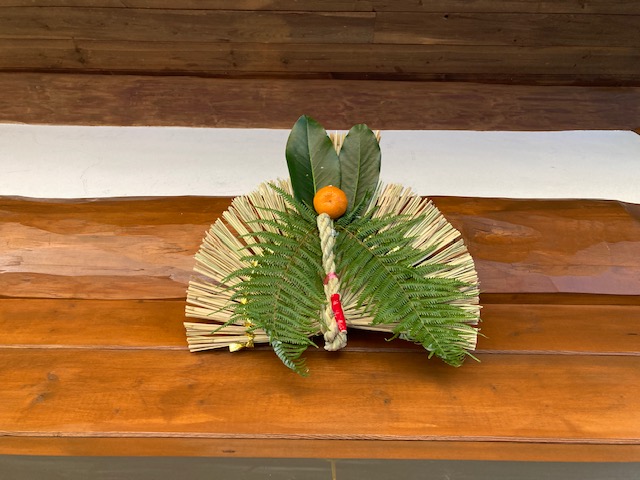 This decorated rope is made with rice sticks. From north to south in Japan, thousands of beautiful local way of knit ropes with leaves, mandarins, sticks of rice, something  from nature.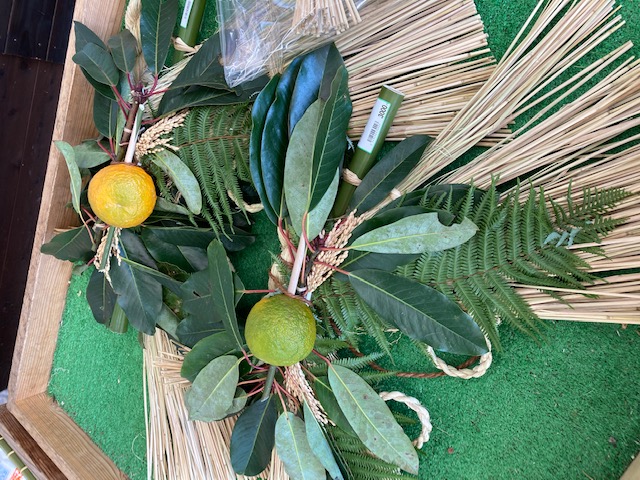 Every items has meaning bring you luck.
In Japan crane and turtle are lucky animals.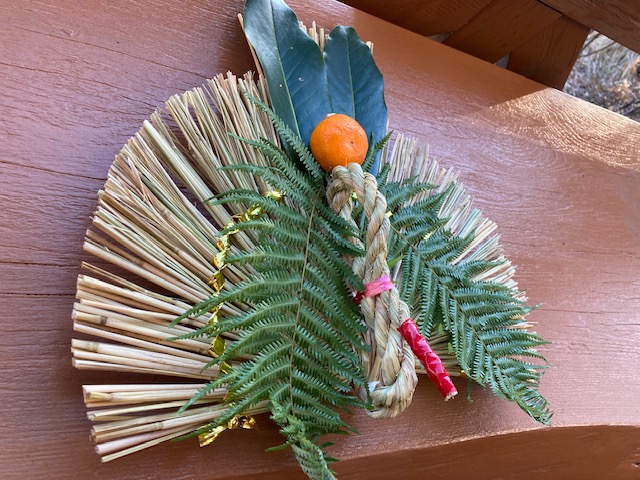 This is crane (Tsuru)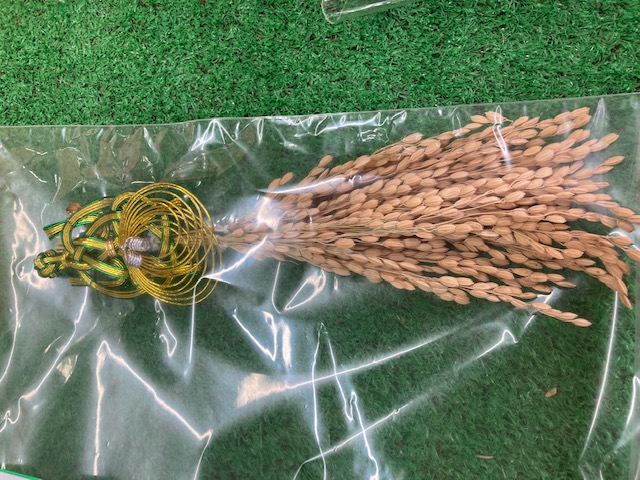 This is turtle( Kame)
For sustainable Aso traditional culture, Michi No Eki Aso had organized how to make Shimenawa lecture to kids last week.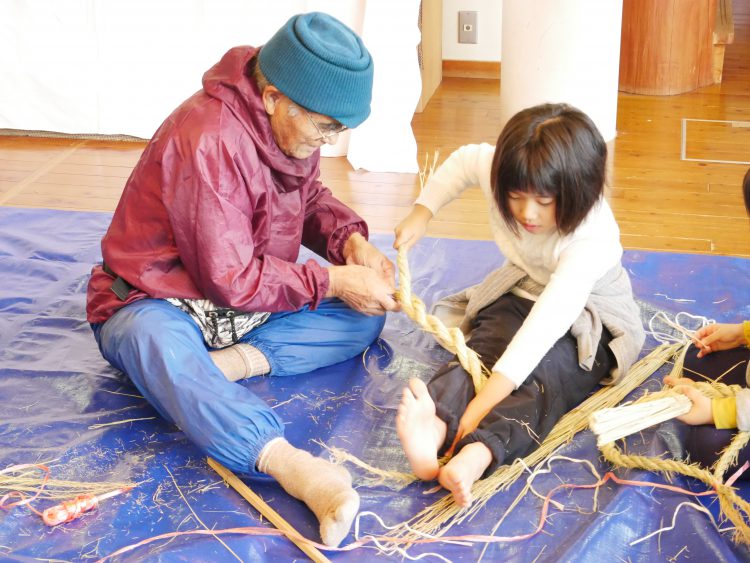 Kids had fun to knit ropes. Great works♪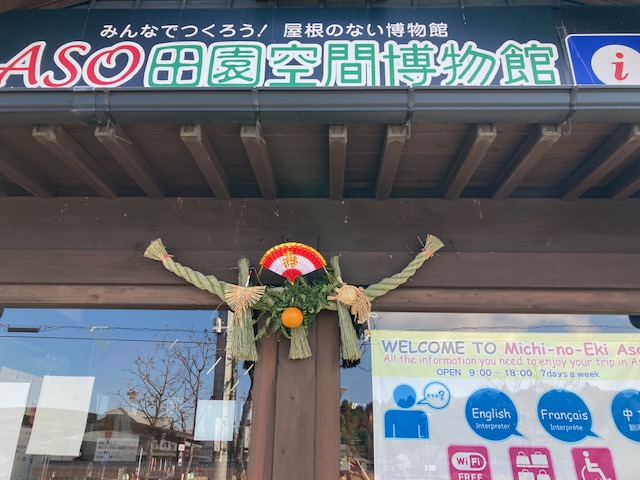 This is Shimenawa at Michi No Eki Aso.
I'd like to introduce what we are going to have 31th December today.
I'll have Soba today.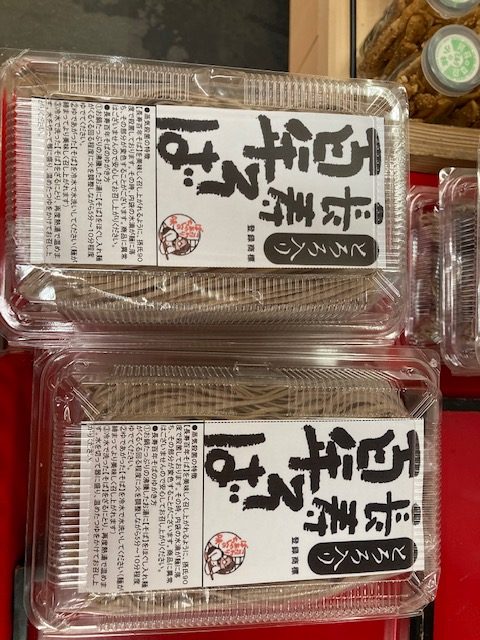 Soba is kind of pasta, buckwheat noodles.
We Japanese hope healthy long life and good luck for next year with Soba!
And 1st January new year (tomorrow!), I will have sticky rice cake Omochi.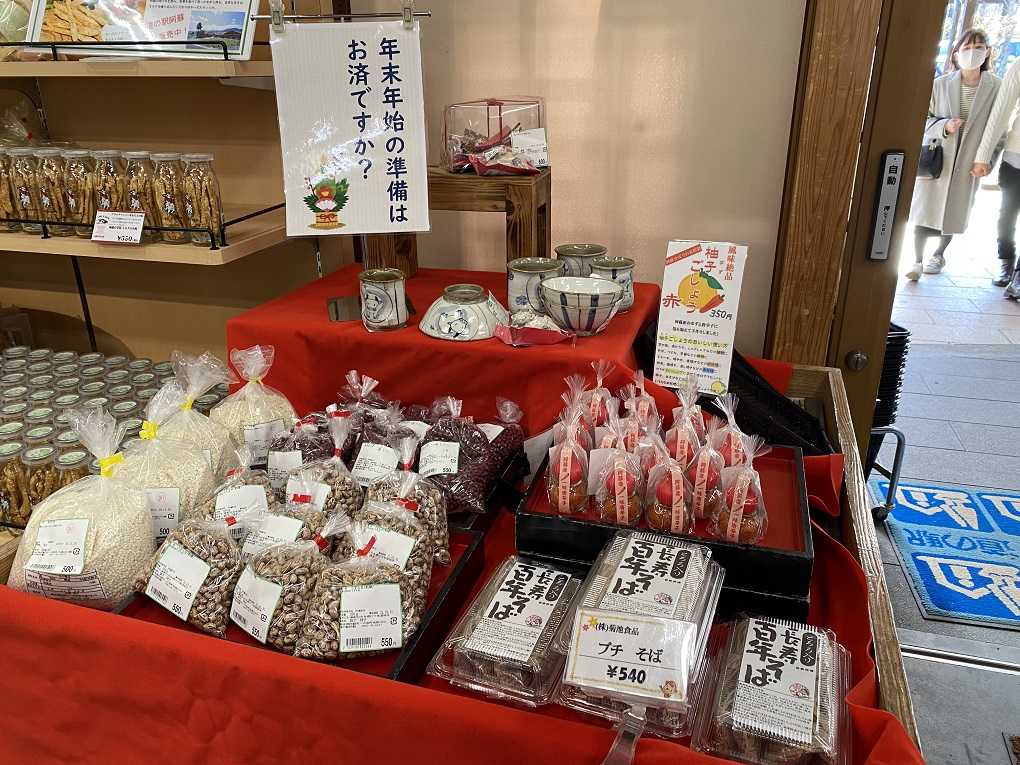 I love vegetable soup with omochi♡
All staffs form Michi No Eki Aso hopes your many happiness and health in 2021.
Have a good last day of 2020.
Thea