Hello from Michi No Eki Aso! It's below 6 degrees here in this morning.  
Sky is clear, beatutiful sunrise, you can see smoke from Jigoku onsen.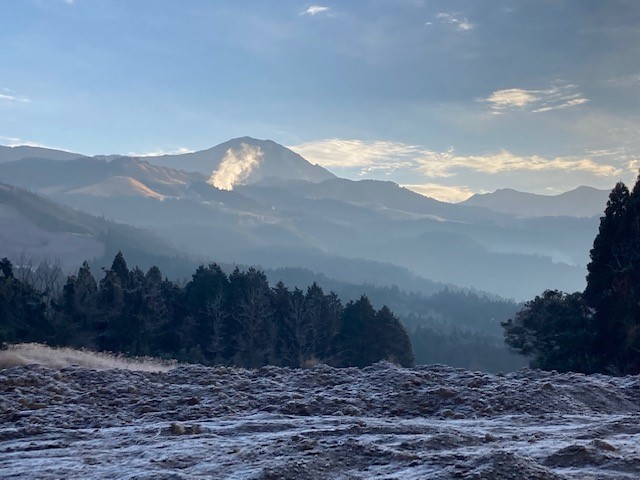 Aso is active volcano!
 I would like to introduce beautiful grass land in Mount Aso.
If you drive 25 minutes up by car from Michi No Eki Aso, you can see amazing view. There's no more trees, only grand grassland. It's so beautiful world called Kusasenri. Kusa means grass, senri means faraway.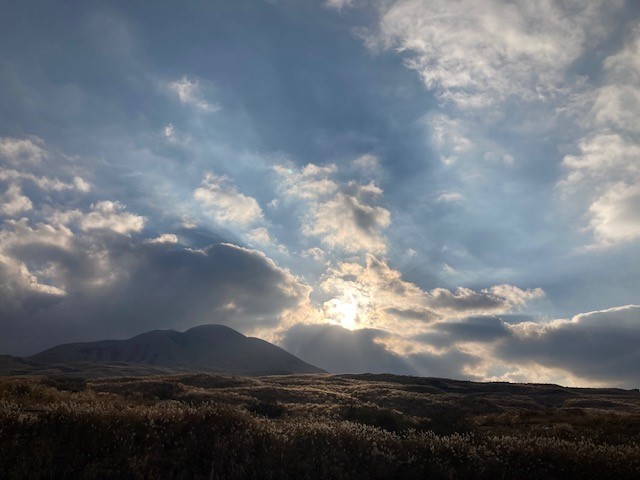 The faraway grassland from town.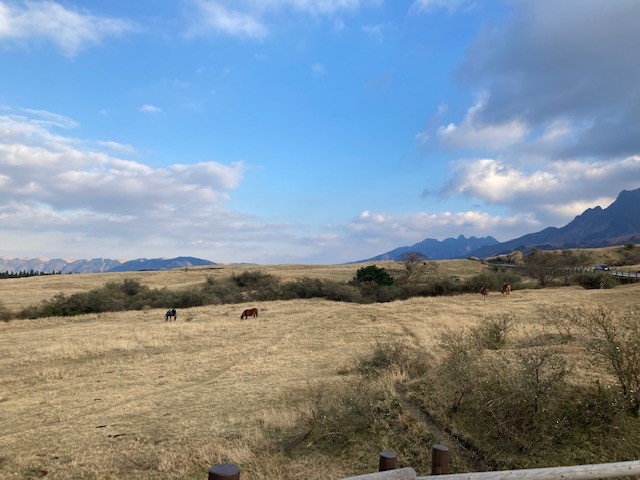 There's two small simple ponds in Kusasenri. It were craters more less 30000 years ago!! You can feel everlasting grand.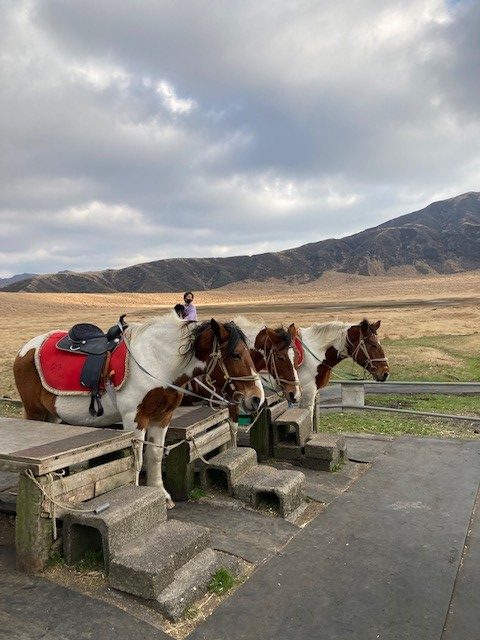 You can do horse trek in Kusasenri.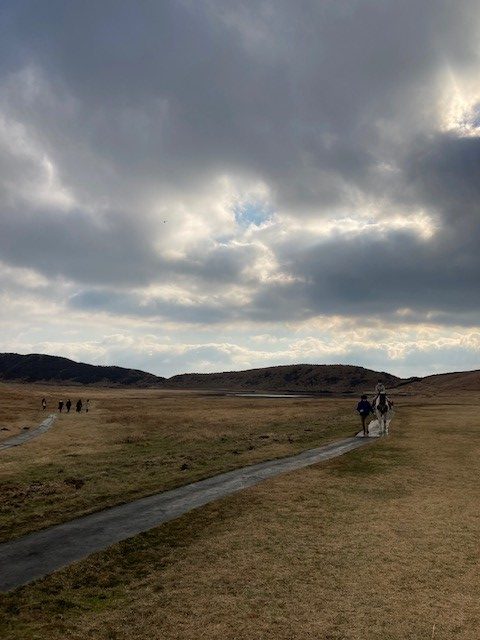 Horses are calm, lead by staffs. You can ride horse together with kids under 120cm.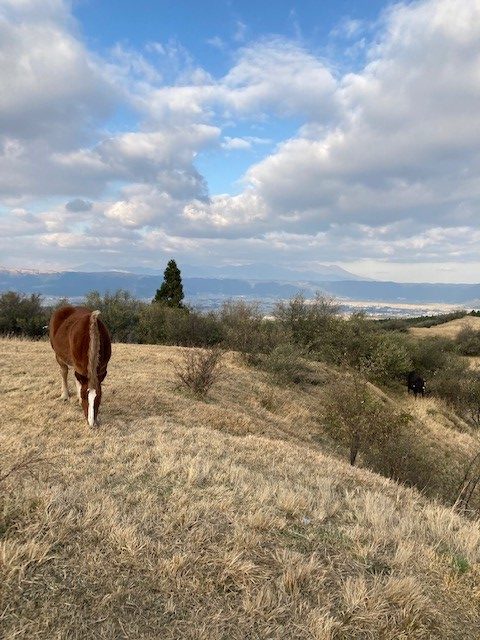 In winter season horses are free in grassland.
アウトドアアクティビティ|阿蘇山上ビジターセンター (aso-visitorcenter.com)
Aso Volcano museum provide you exhibition of Mount Aso's volcanic activities and geographical features.
阿蘇火山博物館 – 阿蘇の火山やカルデラ、成り立ちを知る博物館。 (asomuse.jp)
Please come Aso and enjoy active grand grassland!
 Have a nice holiday season♡
Thea