When it comes to Shrine in Aso, Aso shrine are widely known.
However, did you know that there is also another Shrine by the name of Kokuzo shrine (国造神社) located in Teno district along Ichinomiya-machi area, approximately 6km to the north of Aso Shrine, it is also known as Kitamiya Shrine since it is located to the north of Aso Shrine.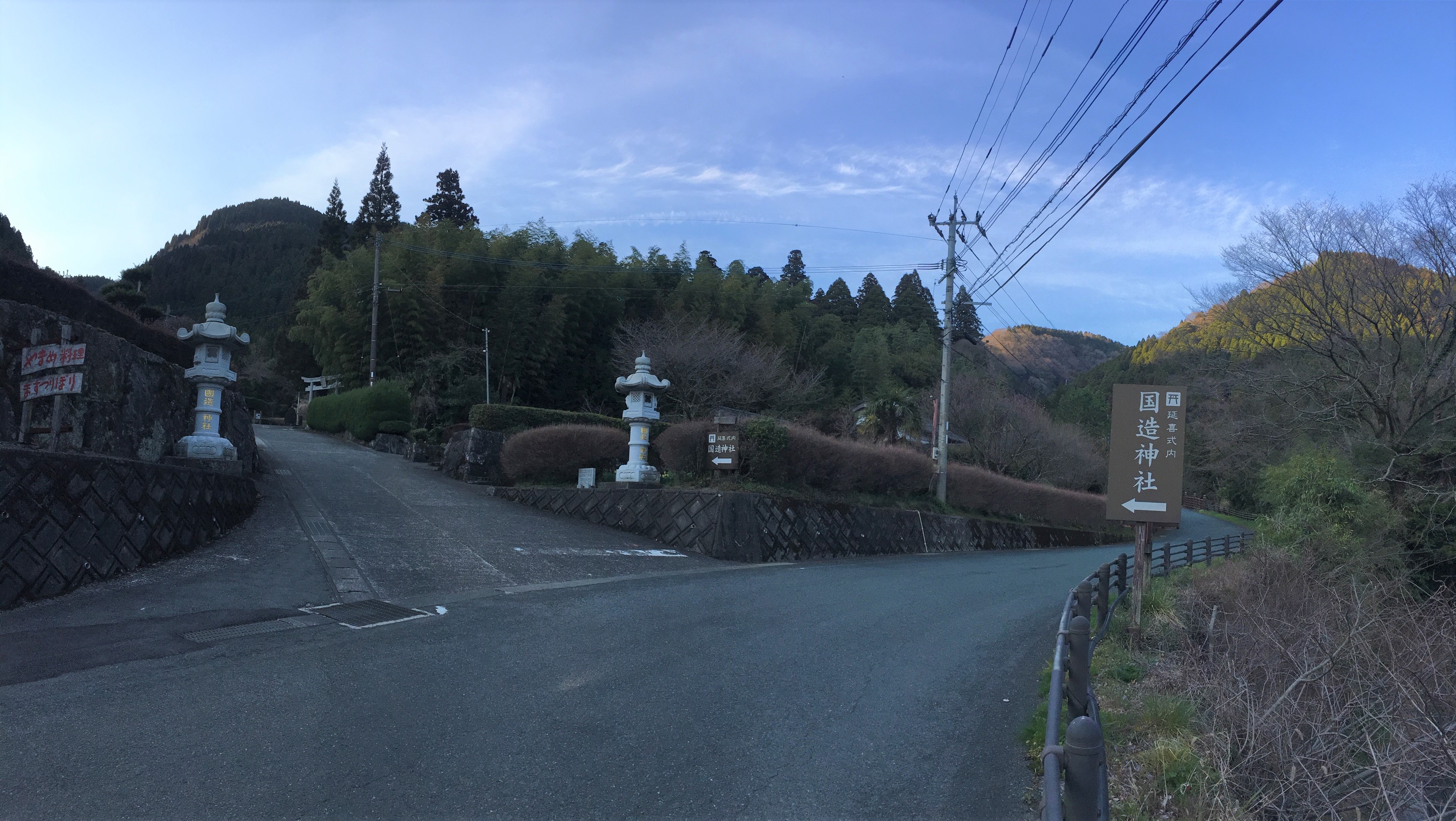 It is one of the oldest shrines with a history of about 2,000 years, dedicated to four deities, the first child of Takeiwatatsu-no-Mikoto, the founder of Aso cultivation, Hayamikatama-no-Mikoto, Amamiya-hime no-Mikoto, Takahashi-no-Kami, and Hinomiya-no-Kami.
Following the will of his father, Hayamikatana-no-Mikoto also devoted himself to spread the farming agriculture of Aso development, teaching the local people how to raise livestock such as cattles and horses, and start their own agriculture. For this reason, he is worshipped as god of agriculture and good harvest.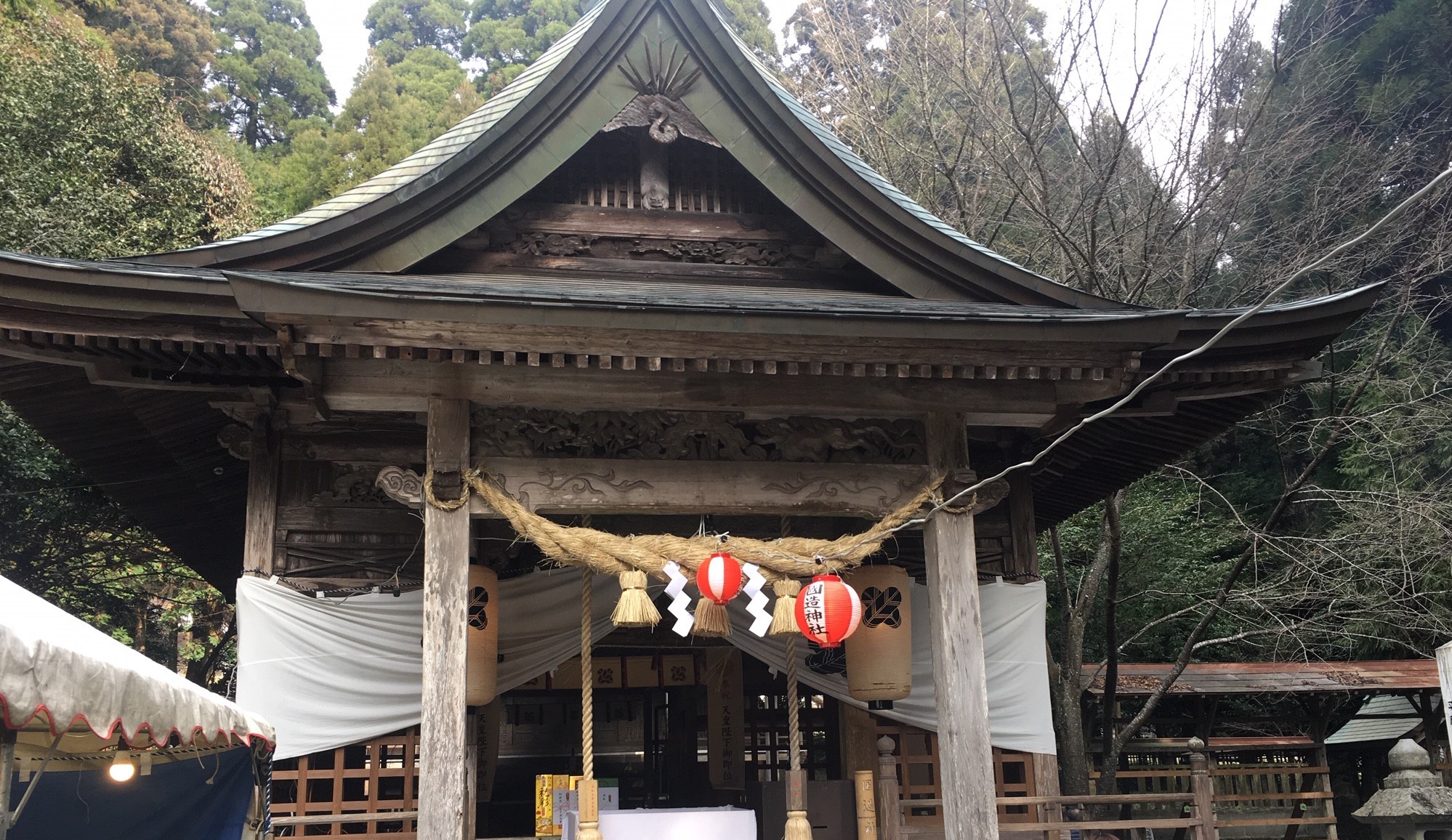 In the precincts of the temple, there is a large Japanese cedar, which was said to be planted by Hayamikatana-no-Mikoto. The Teno Japanese cedar is one of the largest and most vigorous cedars in Kumamoto Prefecture, and was designated a national natural monument on December 9, 1924, based on the Act for Preservation of Historical Sites, Places of Scenic Beauty and Natural Treasures (at the time). However, on September 27, 1991, it was hit by Typhoon No.19 and the 11m trunk was broken from the ground. In the year 2000, the Cultural Properties Protection Council reported that the tree's designation as a natural monument should be cancelled, and the designation was lifted on September 6, 2000, after measures were taken to prevent the tree from rotting and to improve the soil.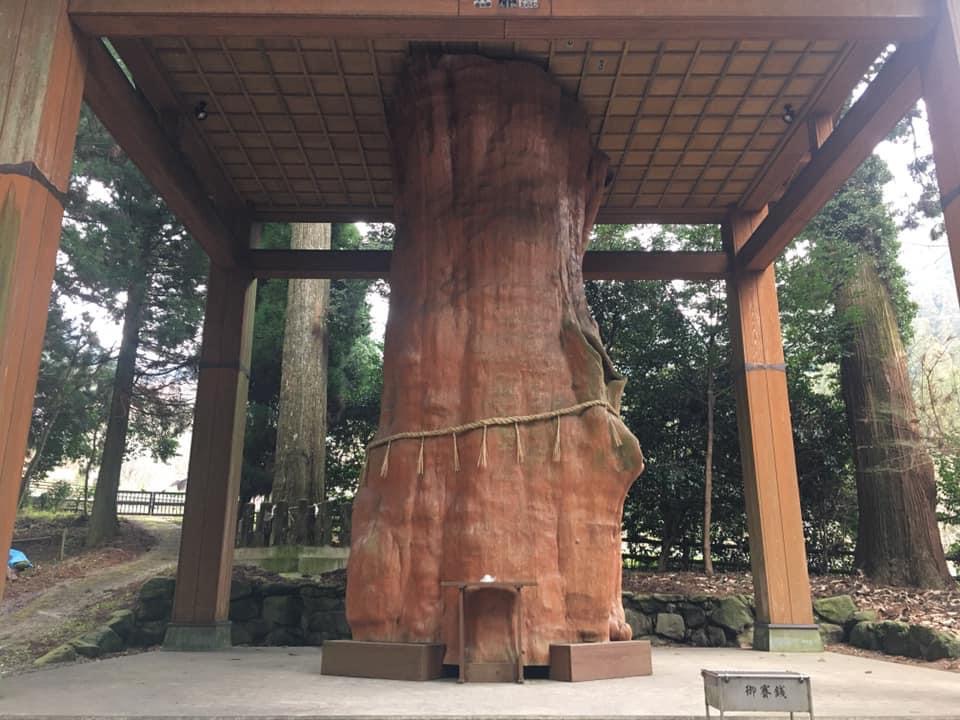 Next to the giant cedar is a magnolia tree. The tree is 34 meters tall with a trunk circumference of 4.7 meters, and its yellowish-white flowers (15 cm in diameter) bloom around May, creating a mysterious sight. It is considered a large tree, which is rare in Kyushu.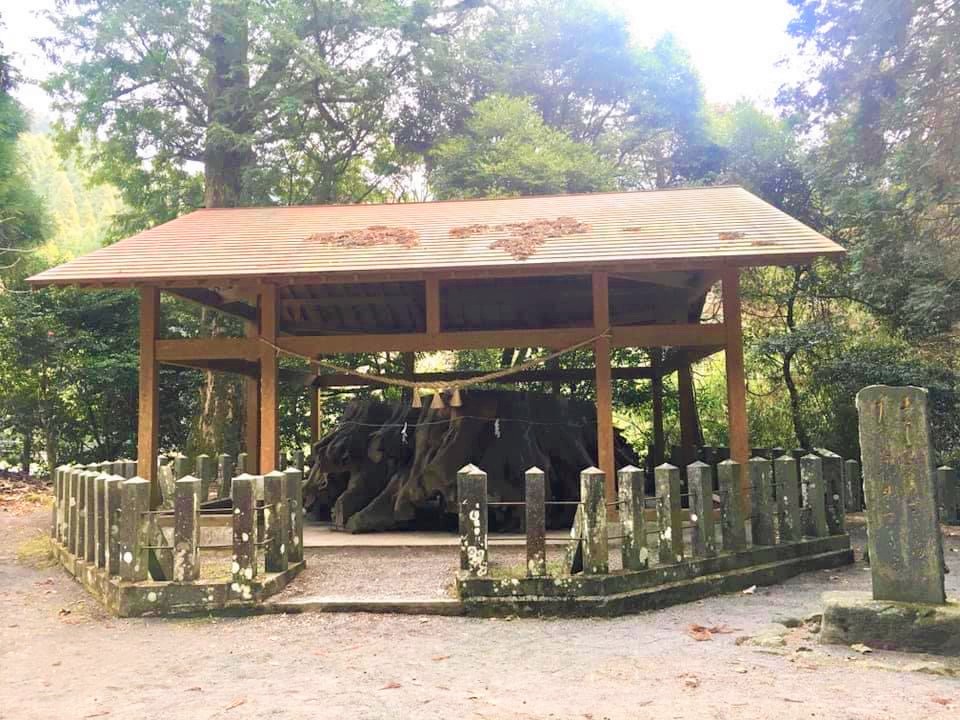 Since ancient times, the shrine has been worshipped as a god of agriculture, praying for a good harvest of rice in the village of Aso every year. It has been one of the annual important festival since Meiji era (1868-1912) and is known as Onda Matsuri (Rice Field Festival), a Shinto festival is held on 28th July which was held yesterday and are usually open to the public, however due to prevention spreading of Covid 19, it was not open to public.
During the festival, the Unari, 14 women dressed in white will walk through Aso green paddy field carrying the offerings to the god on their heads, a maiden (Satome) riding on horses etc can be seen.
Below enclosed with an old picture taken last year so that you have an idea how it is like.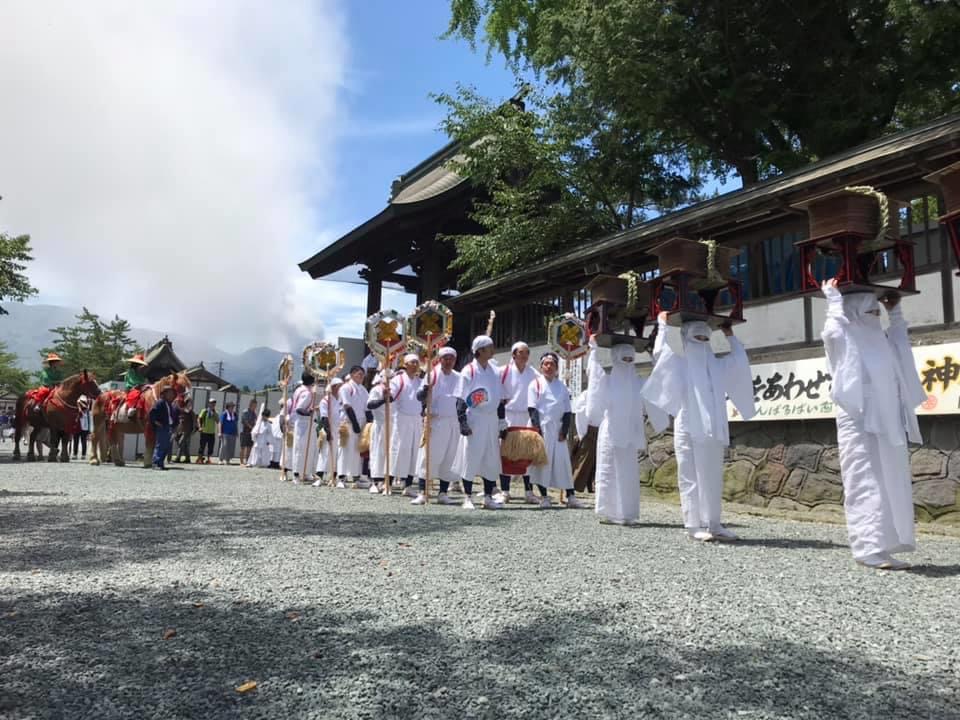 The rituals have been designated as "Agricultural Rituals of Aso" and the temple and the hall of worship have been designated as Intangible Folk Cultural Assets by Aso City.
And here`s video extracted from Aso Shrine Website :-
We hope you have a chance to watch it live one day!
Thank you for reading our blog!
☆~Yoshimi