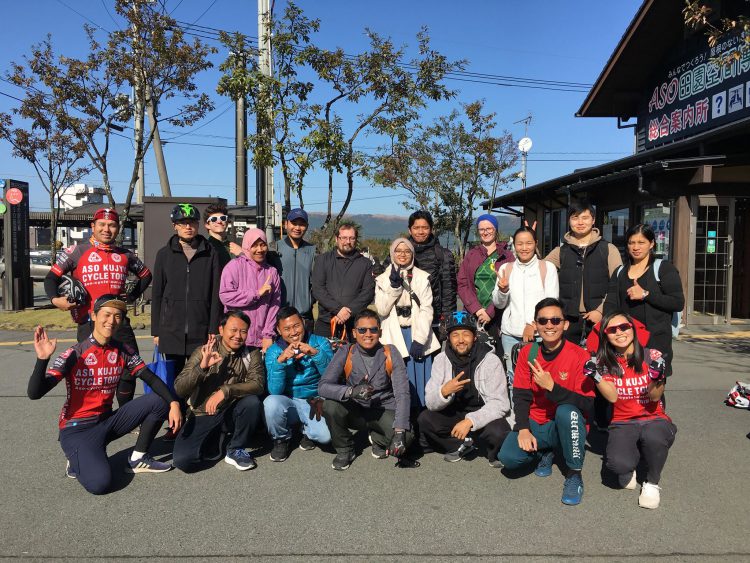 Our "Let's cycling in Aso!" event was held on November 16th. 15 participants coming from Indonesia, France, Poland, Mongolia, the Philippines and China were there to enjoy the beautiful scenery that Aso can offer.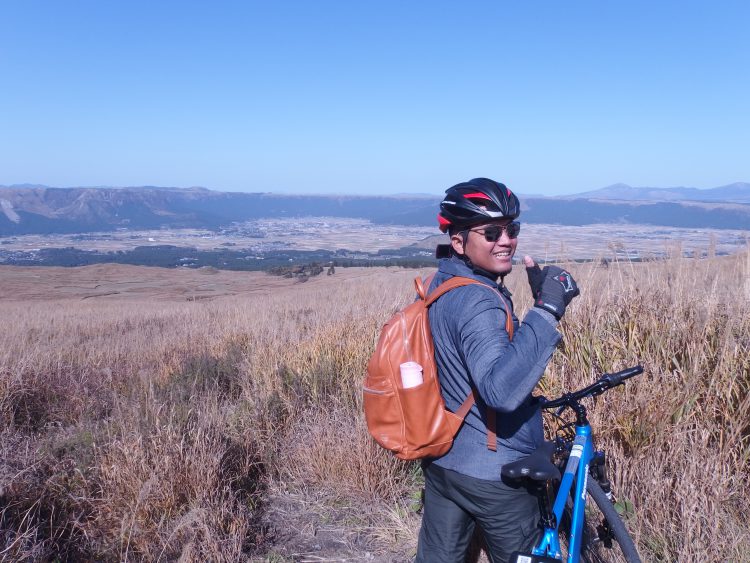 We were very lucky to enjoy a pretty good weather for the season. It was a little cold in the morning but the sky was clear letting us enjoy breathtaking views on the caldera. But first we had some free time walking around Kusasenri looking at the fuming volcano just two kilometers away from us.
Going from the volcano museum towards Aso station is a really enjoyable ride.  You're always going downhill so even people you never do sports can do it. Of course the best part is all the views you can get on the caldera or on the Komezuka for example.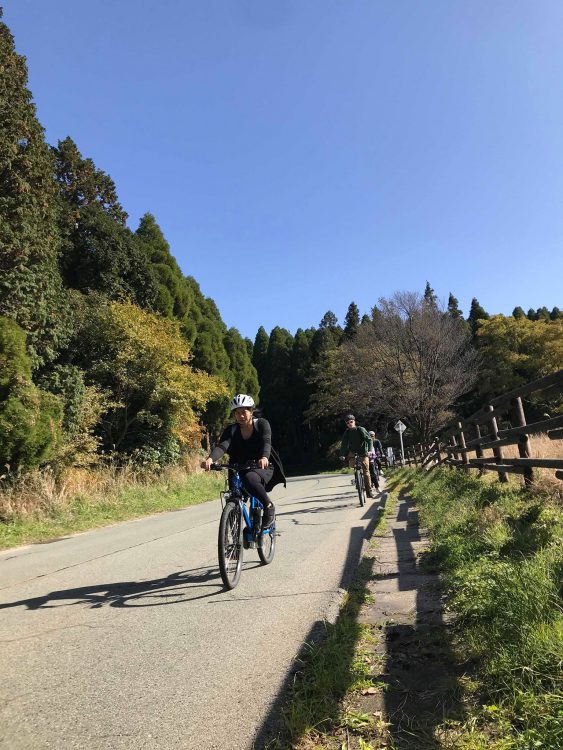 We had a coupon system for the students and researcher to enjoy also some local food. Our first stop was here at Michi no Eki Aso. Everyone was able to get anything they wanted for a value of 700 yen. A nice way to enjoy one of our lunch boxes all made by locals.
This coupon system was also a pretext to ride around Aso. Our second stop was in Aso Shrine area where we were able to get one of the famous croquettes they have on sale at Torimiya shop. Of course it was also possible to visit the shrine and to have a walk in the shopping street.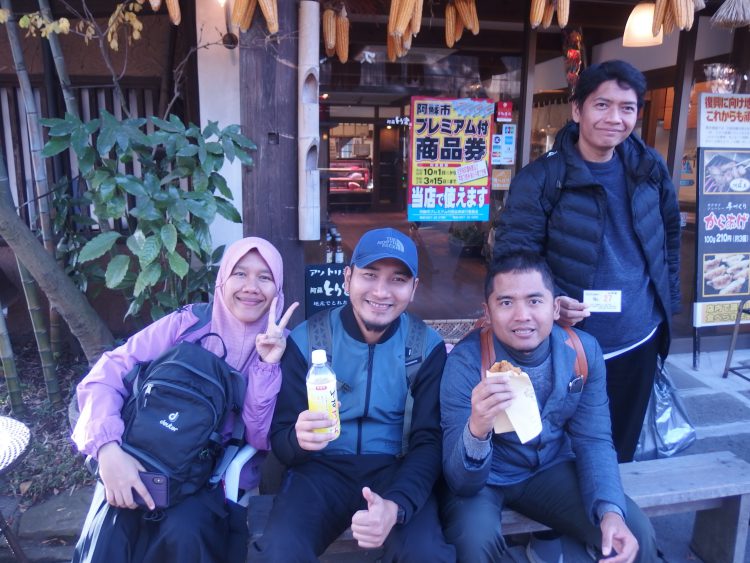 The last stop of the day was in Uchinomaki. The bus was waiting for us there before heading back to Kumamoto. But before that we were able to use a last coupon to get an Ikinari Dango at a shop called Watanabe Manju!
It was a nice event and everyone was pleased to use the electric bikes. Cycling in Aso is really worth the experience and I recommend anyone coming to Aso to try it.