Thank you for reading Michi no Eki Aso English blog!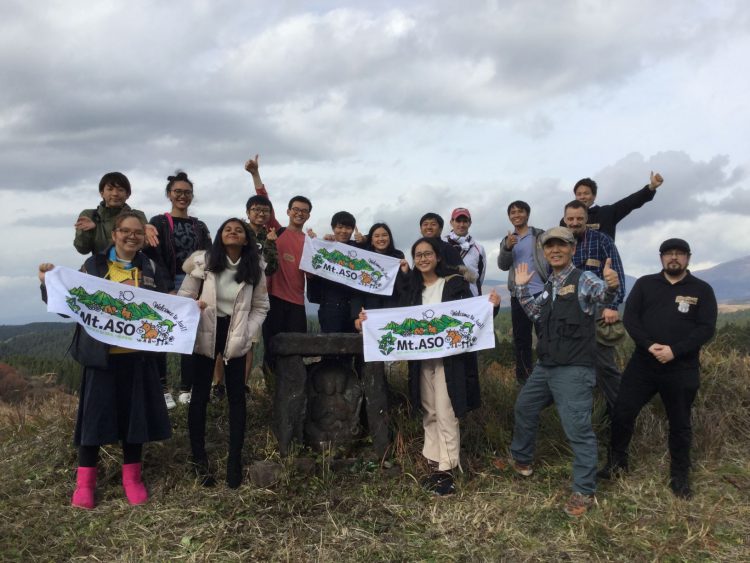 On November 25th, we welcomed students and professor from the Asian Pacific University in Beppu. The purpose of this event was to introduce them to our Bokuya Guide tour and then be able to get their valuable opinion and advice. 
The students, all specialized in tourism or environment, were coming from different countries in Asia: Vietnam, Taiwan, India, Myanmar and Sri Lanka. The two professor participating that day were from England and Australia. You can guess why their opinion and advice can be very much valuable for us.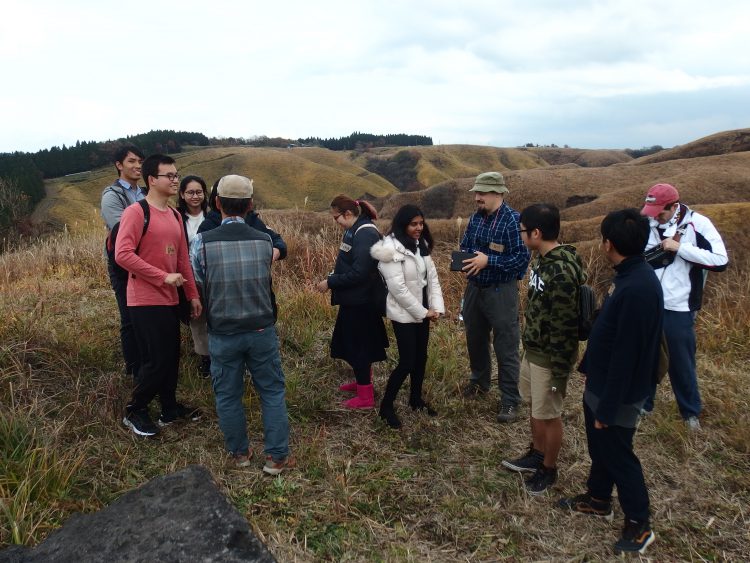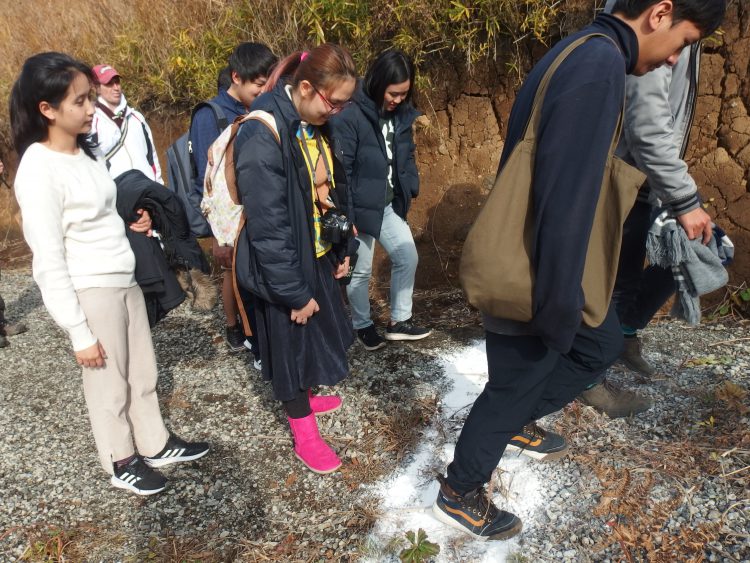 The Bokuya Guide tour let you enter some private grassland usually closed to the public. There you can enjoy the explanations of our special guides about the history of the grassland or why it is important to protect them. Before entering the grassland every participants needs to disinfect their shoes not to bring any disease inside the grassland. These grasslands are still used by cows for grazing so this is important. 
Unfortunately, it was pretty cloudy on this day as you can see on the pictures. But our guide was able to show us some interesting parts of the grassland and he was also able to make them participate in some "nature games" as he called it. Many students were very pleased with these different activities. The only thing missing was the beautiful views on the mountain in the horizon. But there is no way to change the weather at will…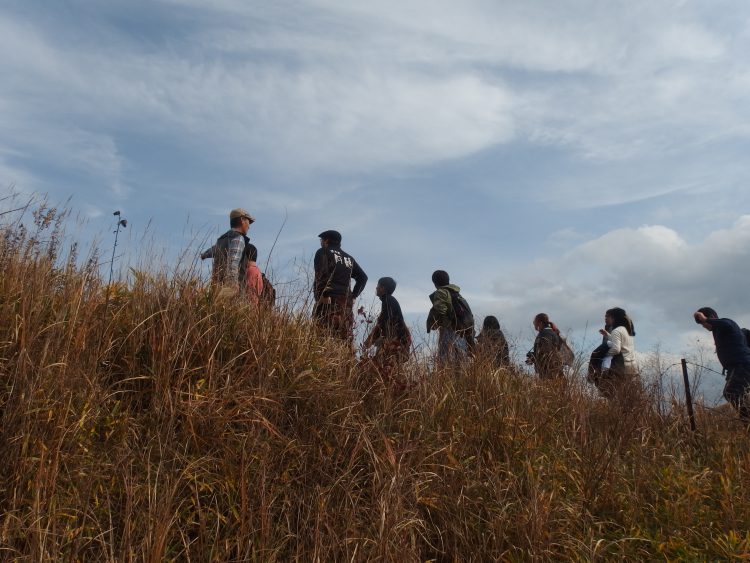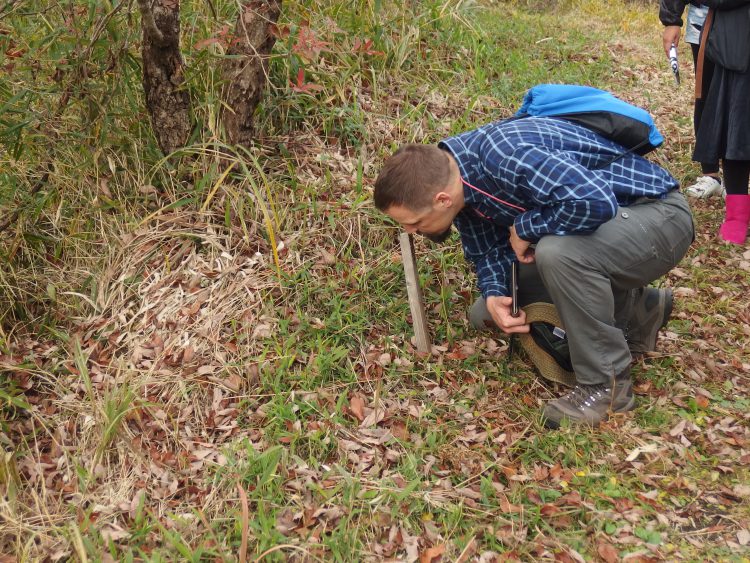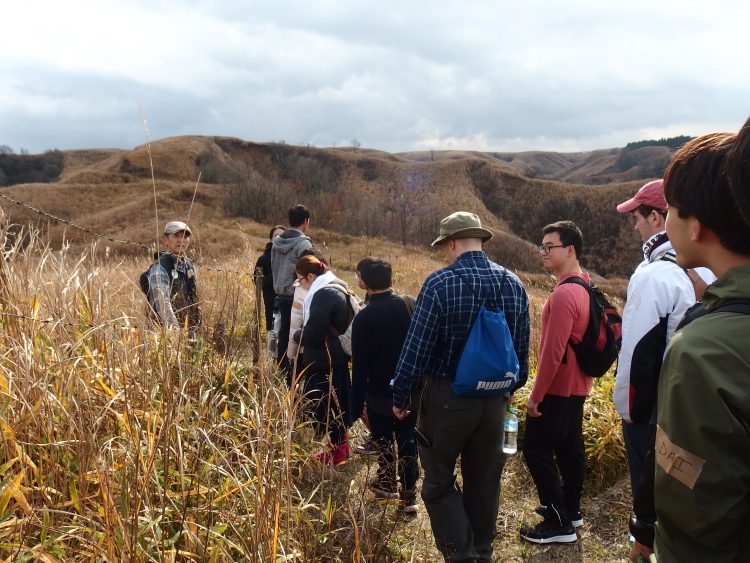 On the next blog entry I will write about the second day we spent with students and professor from APU. And this time it was about riding a bike in the middle of the grasslands!