It was getting pretty cold lately and as expected the first snow of the year fell on Mount Aso yesterday. I wasn't able to go take pictures until this morning but at least the snow was still there recovering Kusasenri and mount Eboshi.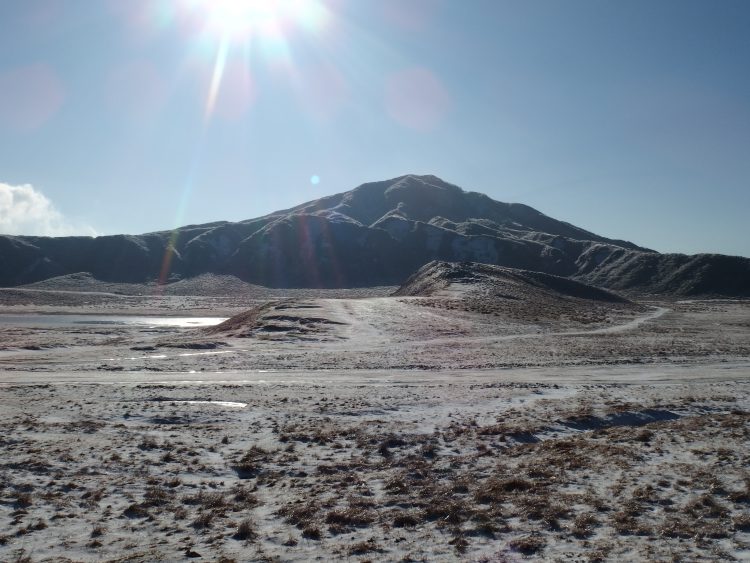 First, I must warn you that if you intend to go to the top of mount Aso with your car, you will need chains or snow tires. If you you're not equipped, maybe the easier way to go is by bus from aso station. They are running as usual.
I went to Kusasenri this morning by car around 9am. Some parts of the road were slippery but it was much better when I came back. As I said in the introduction, the snow was still recovering almost all the grassland at Kusasenri. The mount Kishima and Eboshi were also dressed in white. Pictures are better than the words I can use to describe the scenery so enjoy them and see you soon in Aso!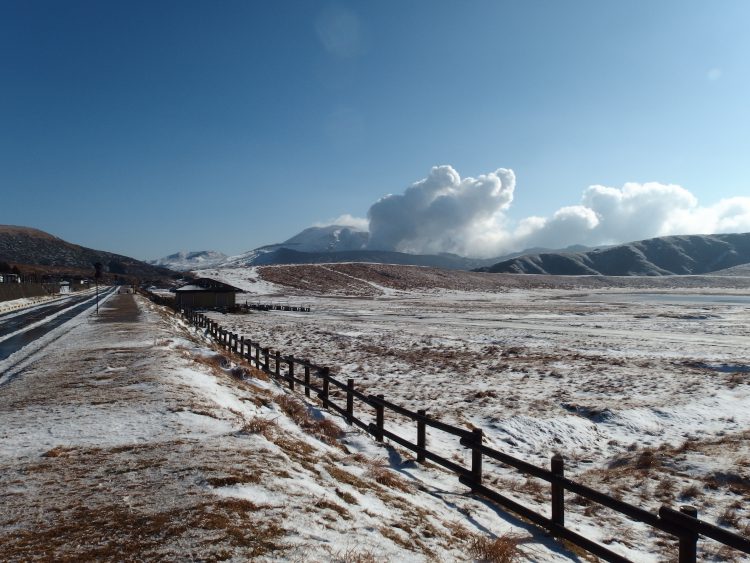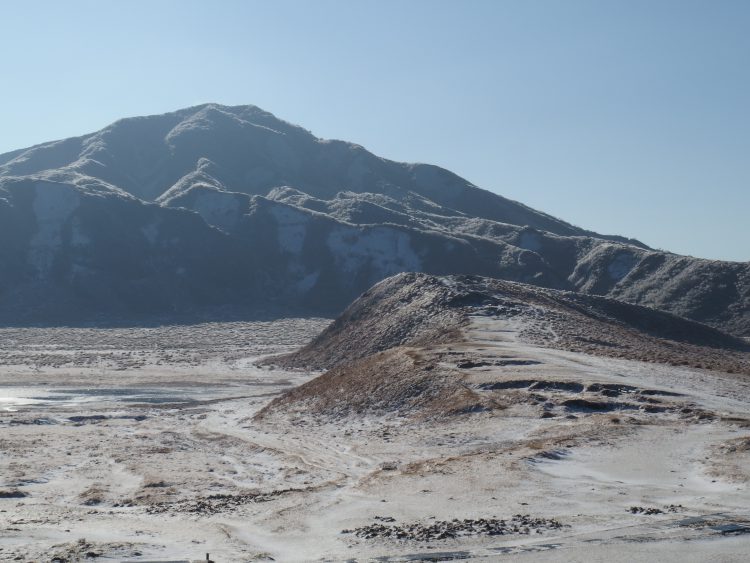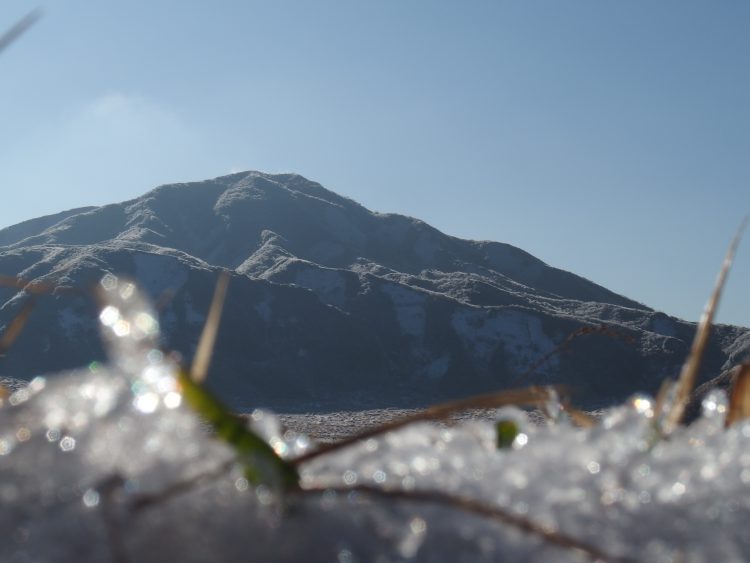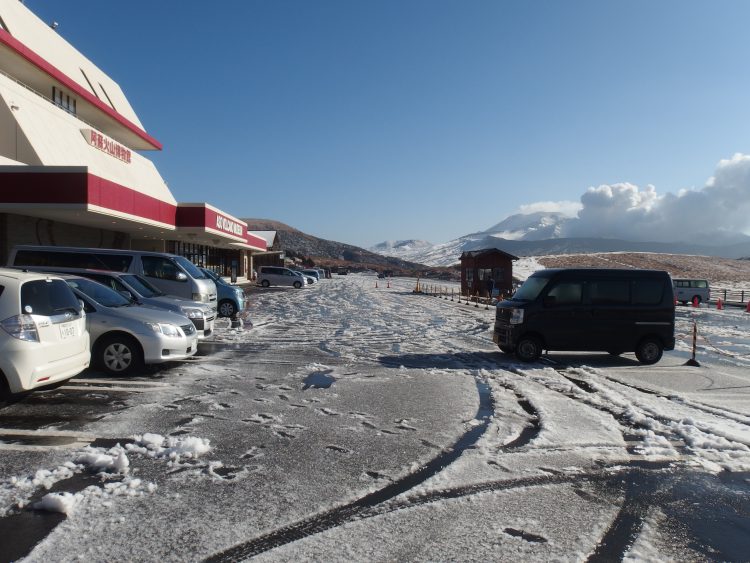 Franck.