Here finally comes the second part of my report concerning the two days we spent with APU (Asian Pacific University) students in Aso grasslands, or Bokuya as the locals call them.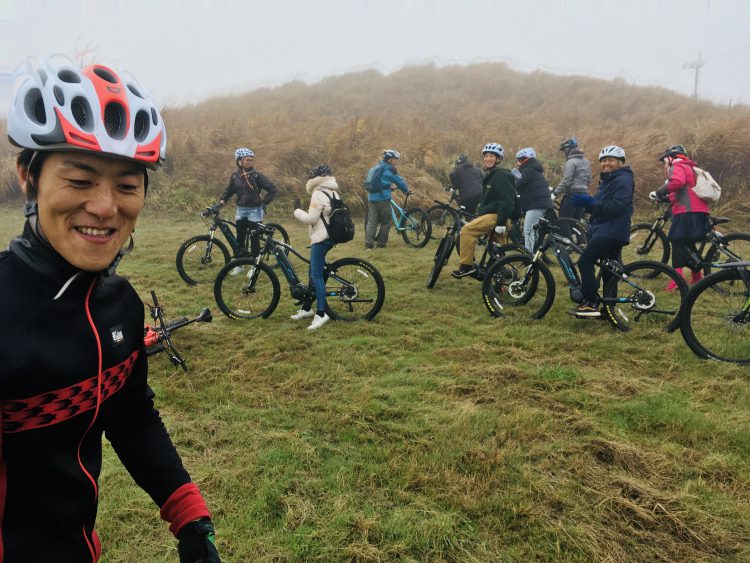 The weather in Aso can be unreliable sometimes and unfortunately for us, there was quite a heavy fog that stuck around all day long. But it didn't prevent us to enjoy the activity of the day. The day before we were walking in the grassland. This time we were on a mountain bike equipped with an assist system (fortunately for me…).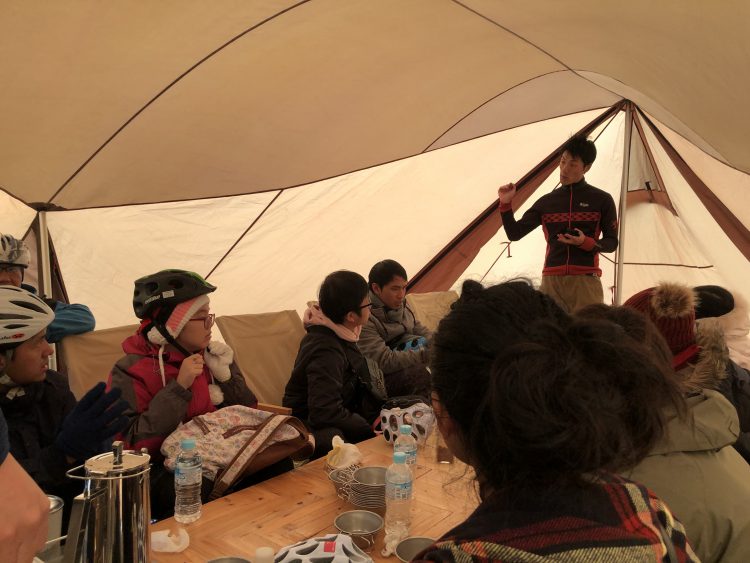 A tarp was set up not far from the grassland entrance and it served as our base for the day. It was where we were able to take a break, drink a hot coffee or have a little snack before climbing on our bikes again. 
As I explained earlier, the view was pretty bad with the fog hiding the scenery all around us. But following the guides made us feel safe and we were able to have a very good time. While riding we learned more about the different uses for the grassland such as pasture for the livestock or to make the roof for some religious buildings. We learned also more about Noyaki (controlled burning).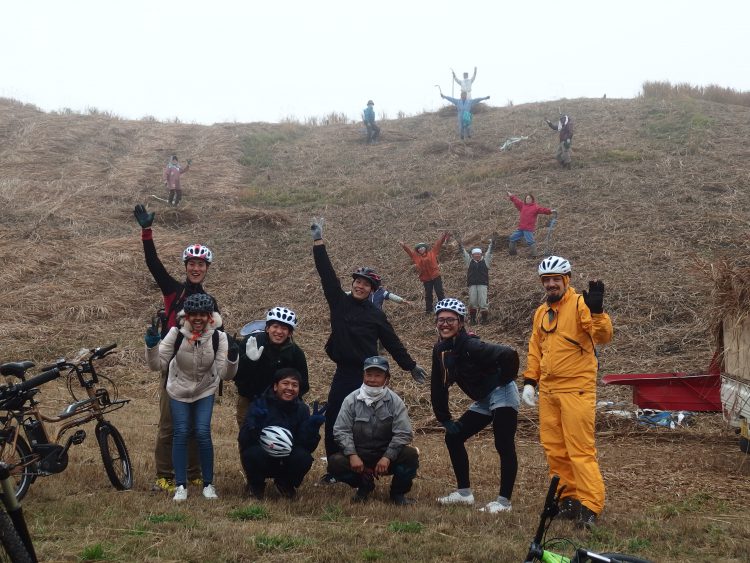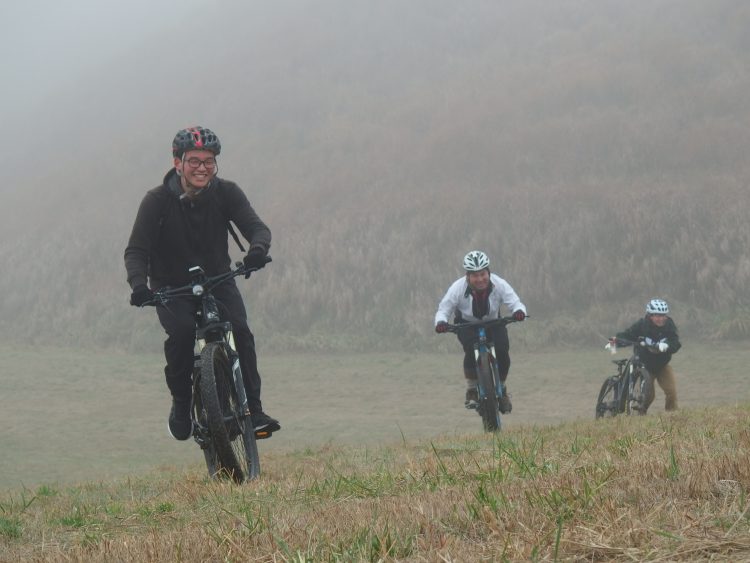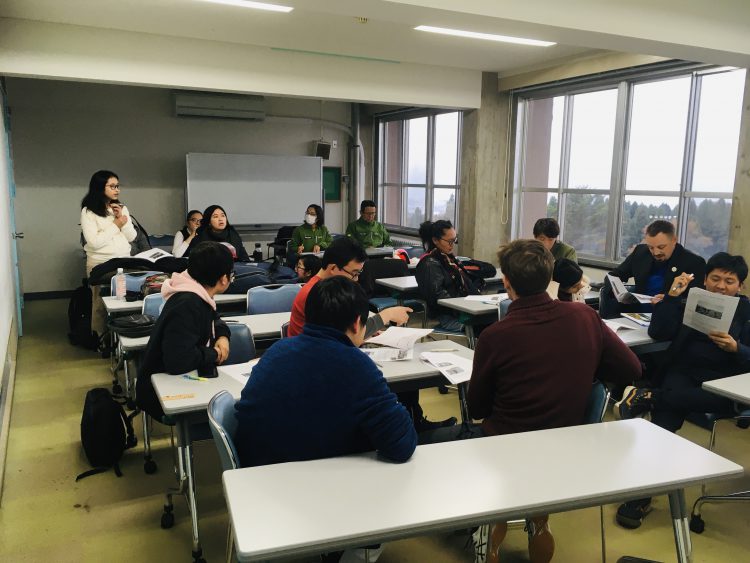 Everyone seemed to enjoyed this day a lot me included. Many told me it was even better than the walk of the previous day. We got many valuable feedbacks and suggestions from the APU students. We will soon make a new website in English to introduce these activities to foreign tourists. More details coming soon!
Franck.