The final entry from Ellen and Sawa's time in Aso, Kumamoto, this time involving the participation in a Nagashi Somen experience.
Nagashi somen literally translates to flowing noodles in English and offers a unique and fun way of eating Japanese noodles.
Strings of somen noodles are dropped into long halved bamboo shoots containing flowing water. Participants then have to catch the fast flowing noodles as they pass by using only chopsticks.
Whilst it can be challenging for first timers, it adds a reward aspect and is a great way to improve your chopstick skills.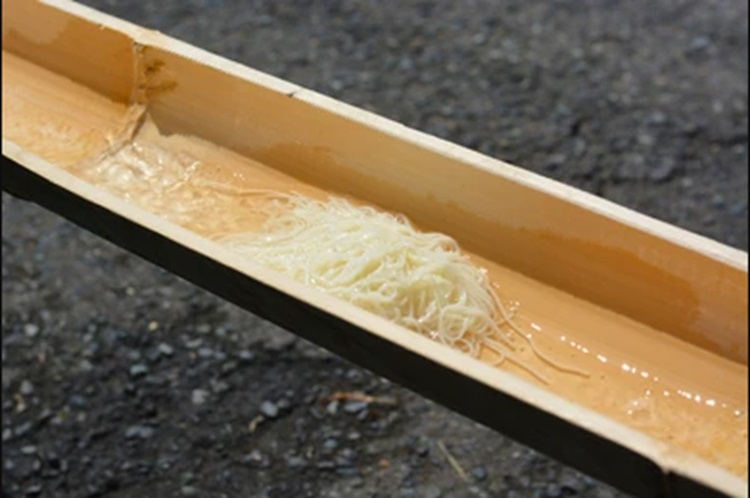 The day started out with a tour of Kokuzo Shrine and ancient Great Cedar of Teno accompanied by children from a local school in Kumamoto.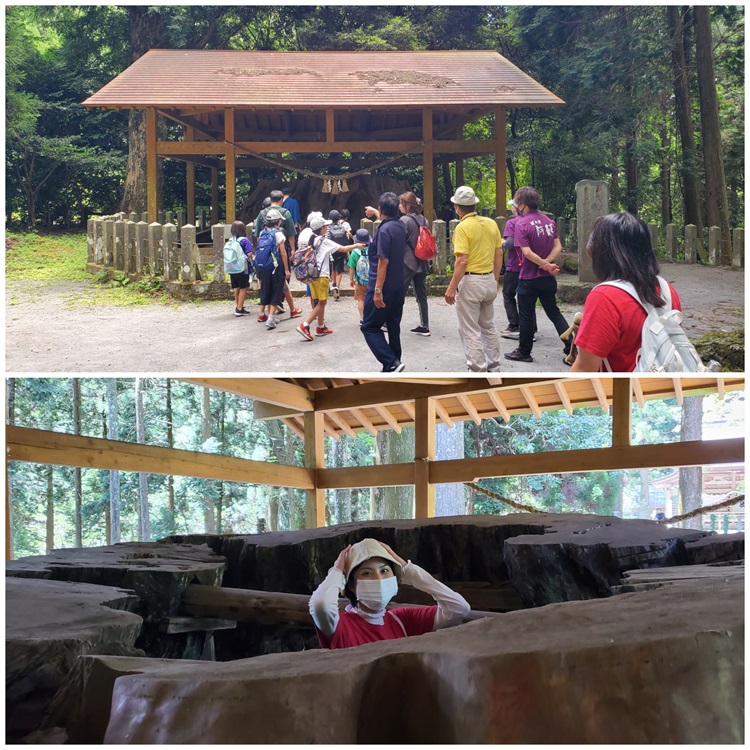 Whilst the guides were preparing the fire for boiling the noodles, we were all treated to tasting the pure delicious natural mountain water of Teno.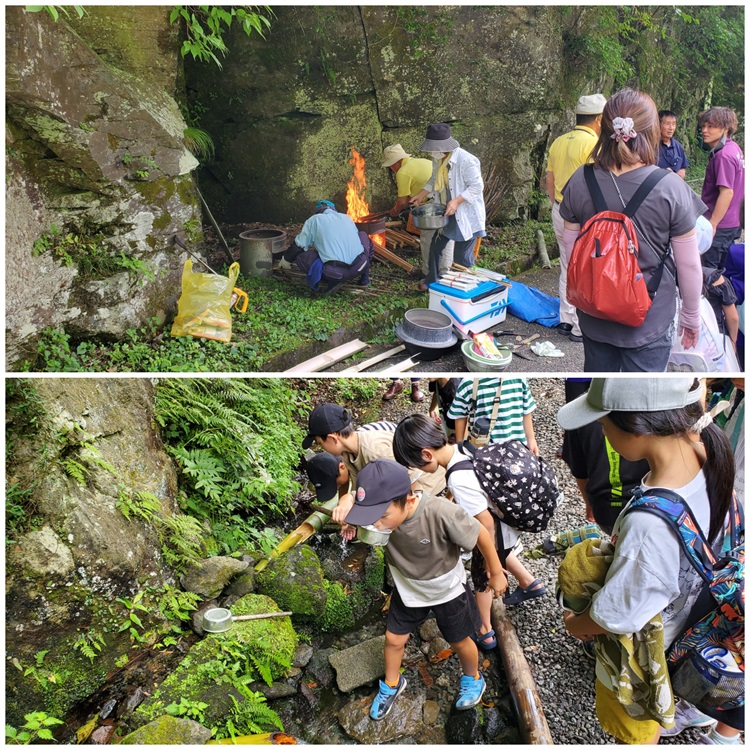 Shortly after we were all given cups made out of bamboo to hold the sauce used when eating somen noodles.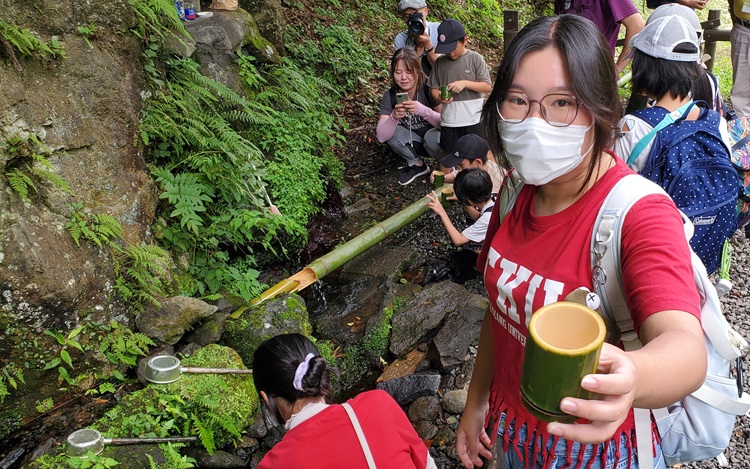 We made our way to the eating area where one of the longest shoots I had ever seen was setup ready for dropping the noodles into.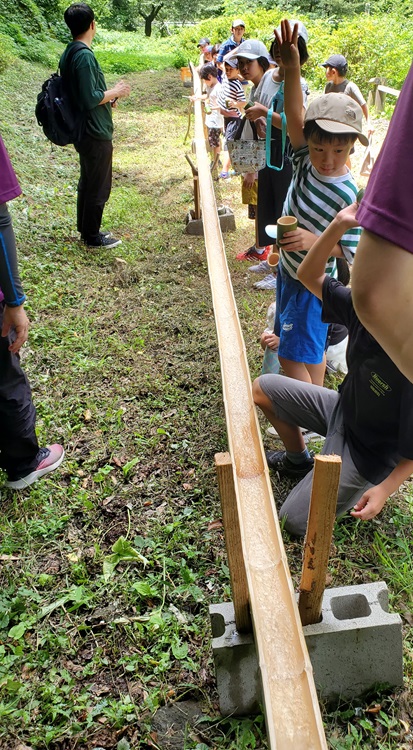 In a unique twist, cherry tomatoes followed by blueberries were first dropped into the shoot which made an interesting addition but increased the difficulty 10 fold.
Sawa complained at first having been placed at the end of the shoot and barely having any food reach that far haha.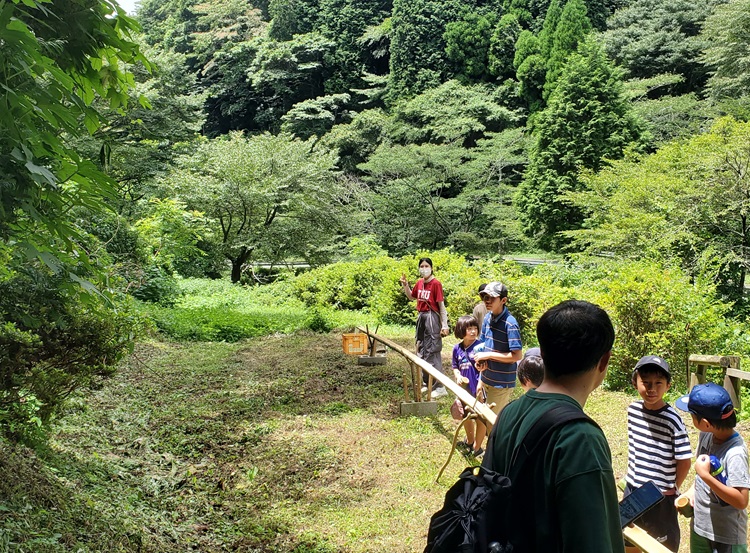 The children from Kumamoto appeared to be extremely adept at catching noodles, which in all honestly made the 3 of us feel a little embarrassed.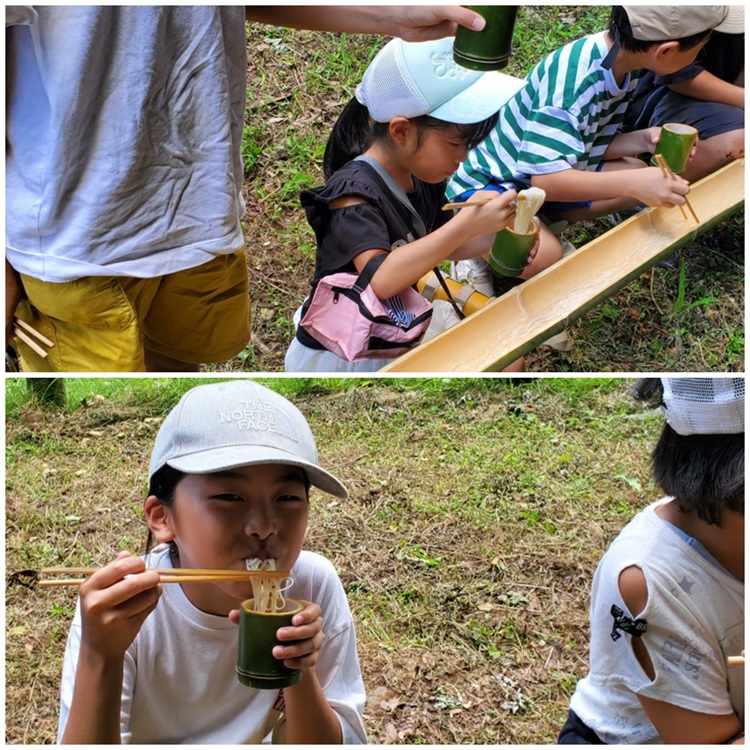 Ellen eventually got the hang of things and before long was able to keep up the pace with the local Japanese children.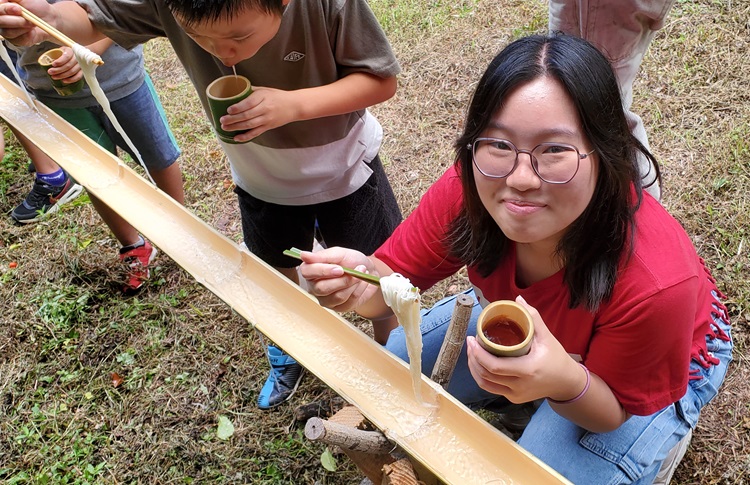 Having ended a great and very different kind of lunch experience, it was time to cool off in the pristine clear river located next to the Kokuzo shrine.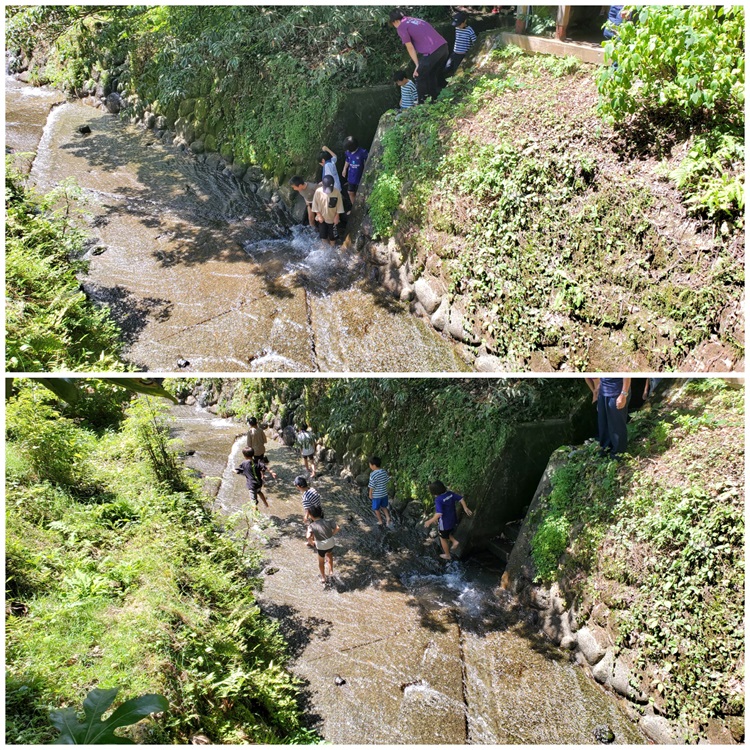 Thank you for following the adventures of our interns from Taiwan in Aso. It was very fun to host them and we have forge friendships that will last forever.
We look forward to the next opportunity to welcome interns again to Aso.
Oliver