Hello again everyone
You may remember back in June I took part in a night tour of Hekisui village, known as firefly village.
It was an incredible experience for me as it was the first time I had ever seen fireflies in the wild let alone having the chance to actually hold them. One of the fireflies eventually became my friend and slept for a long time on my hand before flying off into the night.
Yesterday afternoon I got the chance to join our chairman, the local children and the conservation staff in transferring the new firefly babies to their natural habitat in time for next year's tour.
The afternoon started off with a presentation on the birth and life cycle of the firefly including their feeding habits, their sizes and the different colours they emit.
The local children were then invited to ask questions, coming up with some great question that even had the conservation staff thinking.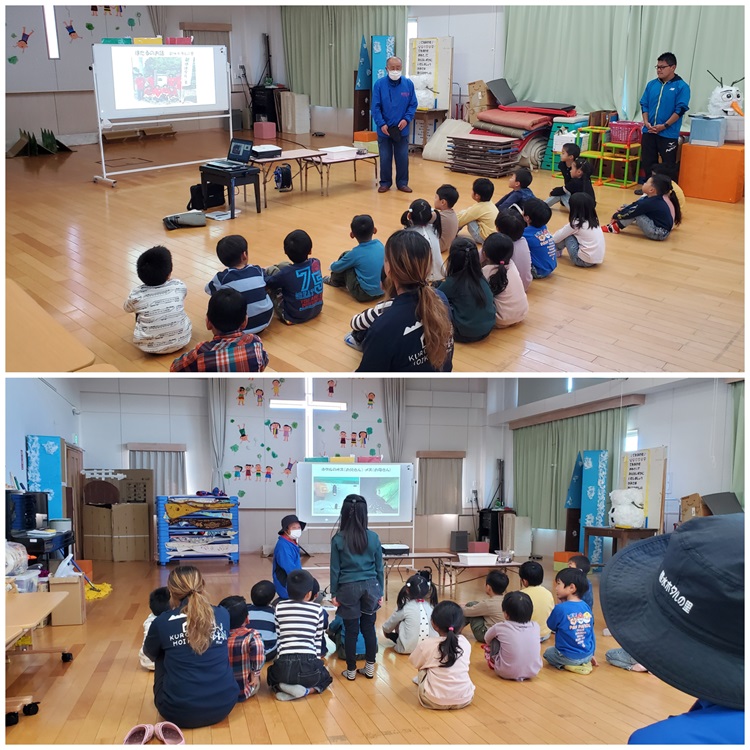 Following the presentation we were invited to observe 2 stages of their 4 stage life cycle, the egg and larvalstage. Fireflies spend the majority of their life cycle in the larval stage.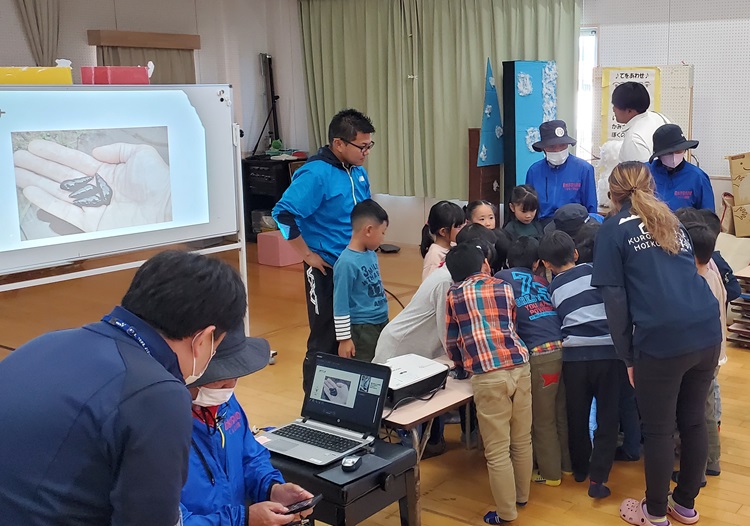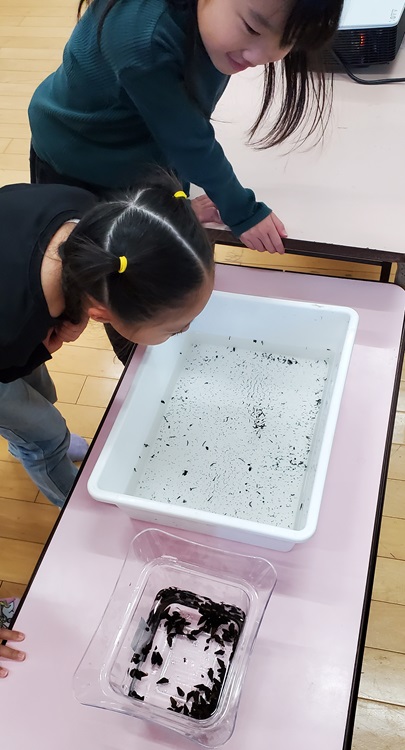 After evolving into the final adult stage, fireflies do not live for longer than a few months and there has been a decline in their population. Projects like this are therefore very important to help maintain their existence and to try and increase their overall population in Aso.
After a group photo together, it was time to transfer the fireflies to a nearby clean water source.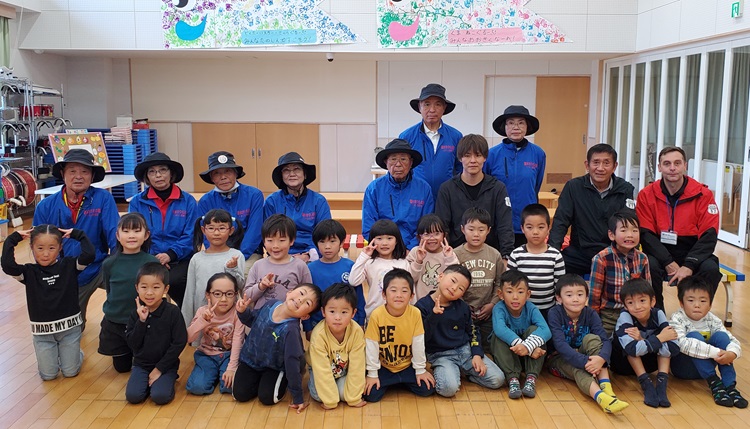 A short walk from the YMCA nursery along the country roads took us to a stream where we were to release them so they may continue their life cycle process and present us with a stunning light show around June 2024.
All the local children were given the opportunity to transfer some of the firefly babies and say goodbye for now, hoping to visit them again next year.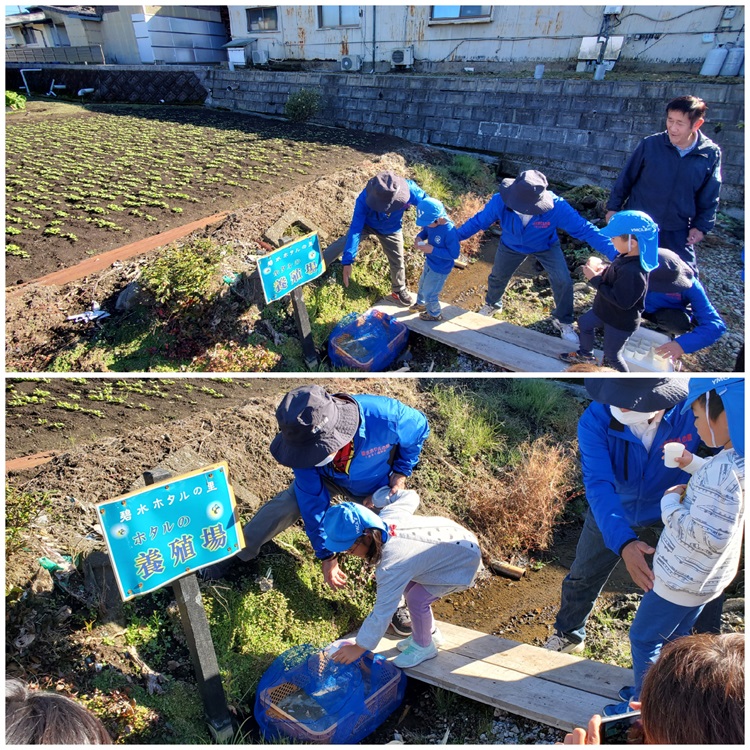 I will be sure to report back on the final stage of their journey next year with the hope of being able to capture some great photos and videos of their stunning light displays.
Thank you for reading and I hope some of you can be in Aso next year to join the night tour.
Oliver