I'm back with another blog post about Japanese religion.
Do you remember the guardian statues from my last blog? They are called Komainu and looks like a lion. You can see Komainu in front of Japanese Shrines or Temples. Today's blog will be about Komainu. I'm pretty sure you will enjoy it. So, let's get it started….
အားလုံးပဲ မင်္ဂလာပါဗျ။
ဒီနေ့တော့ နောက်ထပ် ဒဏ္ဍာရီလာ ယုံကြည်မှုတစ်ခုအကြောင်းပြောပြပေးချင်ပါတယ်။ကဲ…..စလိုက်ကြရအောင်။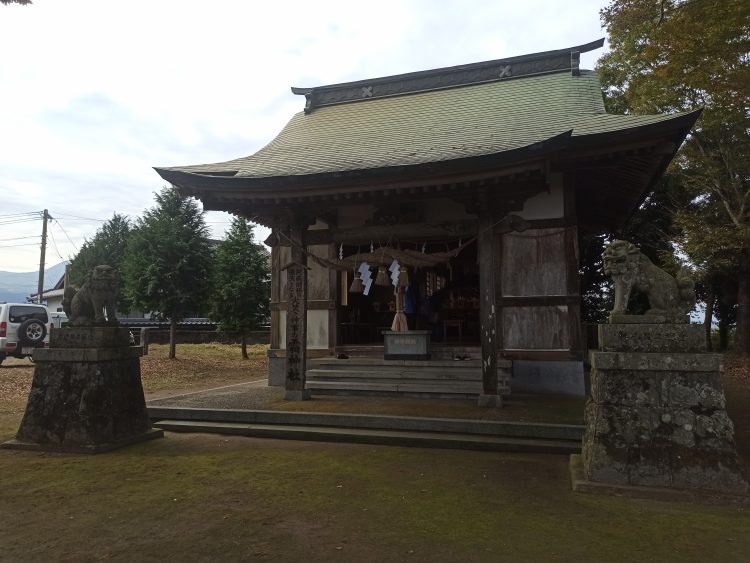 Komainu the Guardians From Shimo Shrine
They call it Komainu, "Inu" means dog and its style looks like the conbination of dog and lion.One of my japanese sisters once said in the old form of Komainu statue, there were even horns on it's head. The most interesting thing for me is the different forms of the Komainu's mouth. From our point of view, we can see that Komainu from the right side is opened form but the left side is closed form. Do you think there is some meaning behind this? Of course it has the interesting meaning of Joy and Luck.
အရင်Blogမှာတုန်းက ပါခဲ့တဲ့ အစောင့်အရှောက်ကို မှတ်မိကြဦးမယ်ထင်ပါတယ်။ဂျပန်လိုတော့ ခိုမအိနု လို့ခေါ်တယ်။သူတို့နာမည်မှာကိုက အိနု(ခွေး)ဆိုတဲ့ အဓိပ္ပါယ်ပါပြီးတော့ ပုံစံကလည်း ခြင်္သေ့နဲ့ ခွေးနဲ့ပေါင်းထားသလိုမြင်ရတယ်။အရင်ရုပ်တုတွေမှာဆို ဂျိုတွေတောင် ပါခဲ့တယ်ပြောတယ်။စိတ်ဝင်စားစရာအချက်က အဲဒီခိုမအိနု နှစ်ကောင်မှာ ကျွန်တော်တို့မြင်ကွင်းကကြည့်ရင်ညာဘက်က ခိုမအိနုက ပါးစပ်ဖွင့်ထားပြီး၊ဘယ်ဘက်က ခိုမအိနုက ပါးစပ်ပိတ်ထားတာပဲ။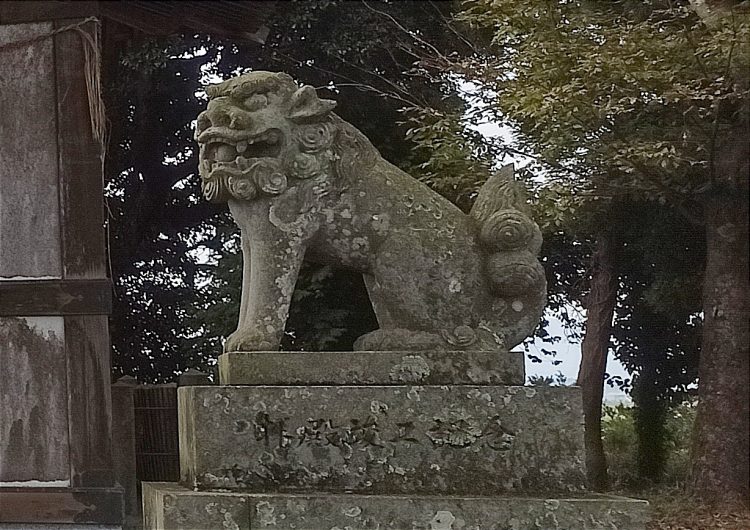 Komainu with the oppening mouth at the right side
They believe that good fortune comes to our life from the right side , so we should always welcome our luck. But it can leave from the left side, so we should close our left side . And also in Japanese basic letters, it starts with an " Ah" sound , which you can pronounce by opening your mouth, and it ends with an "Omm" sound, which you can get by closing your mouth. This is the same belief as Komainu's.
သူတို့ယုံကြည်မှုအရတော့ ပျော်ရွှင်မှု၊ကောင်းကံမှုတွေဟာ ညာဘက်က ဝင်လာပြီး၊ဘယ်ဘက်က ပြန်ထွက်တတ်တာမို့ ညာဖက်က ဖွင့်ထားပြီး ဘယ်ဘက်က ပိတ်ထားတယ်လို့ ဆိုကြတယ်။နောက်ပြီး ဂျပန်ဗျည်းတွေမှာ "အ"ဆိုပြီး ပါးစပ်ဖွင့်ဆိုရတဲ့ သရသံကနေစပြီး "အွန်း(မ်)"ဆိုပြီး ပါးစပ်ပိတ်လိုက်ရတဲ့ သရသံနဲ့ အဆုံးသတ်တာလည်း ဒီယုံကြည်မှုပဲလို့ ပြောတယ်။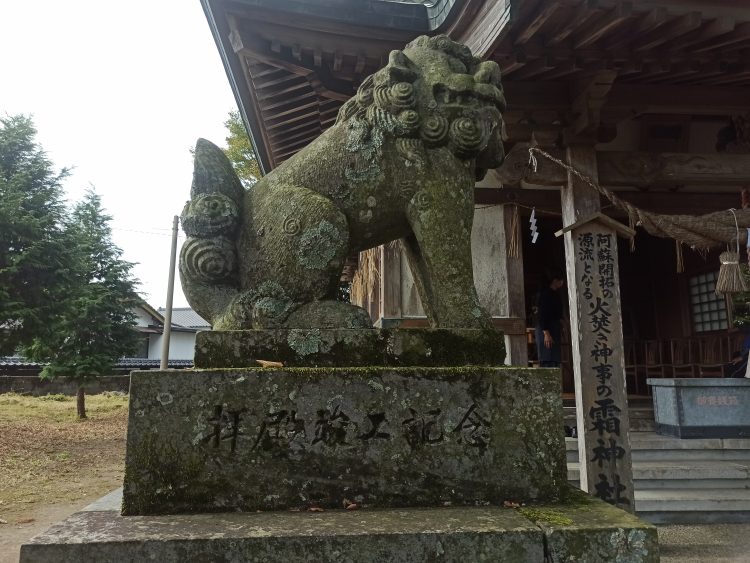 Komainu with the closing mouth at the left side
 You will be amazed when you know that there is the same opening vowel sound and closing sound in the Sanskirt language, the ancient language of India. They believe that it represents the beginning and end of the universe. However, when I confirmed this with one of my Indian friends, he was unsure if that ended in the same "Omm" sound in Sanskirt. Whatsoever, we, Asian countries, have been contacting each other for a long time, so our beliefs and superstition would be similar.
ထပ်ပြီး စိတ်ဝင်စားဖို့ကောင်းတာက Sanskirt ဘာသာမှာလည်း အတူတူပဲပြောတယ်။စကြဝဠာရဲ့ အစနဲ့အဆုံးကို ကိုယ်စားပြုသတဲ့။ဒါပေမဲ့ အိန္ဒိယသူငယ်ချင်းကို လှမ်းမေးကြည့်တော့ အဆုံးက "အွန်း(မ်)"ဆိုတဲ့ အသံနဲ့ မဆုံးဘူးပြောတယ်။အိန္ဒိယမှာ အခုမသုံးတော့တဲ့ ဘာသာစကားမို့ သူလည်း သေချာတော့ မသိဘူးတဲ့။ဘာပဲပြောပြော ဒီနိုင်ငံတွေဆိုတာကလည်း အချိန်အကြာကြီး ကူးလူးဆက်ဆံခဲ့ကြတော့ ယုံကြည်မှုတွေလည်း ဆင်တူနေကြမှာပါပဲ။
So, let's call it a day…..
If you have a chance to wander at Aso, it is a good idea to go to the Shimo Shrine. And don't forget to drop by our MIchi No Eki Aso. I'll come back with another blog soon.
ဒီနေ့လည်း အဆုံးထိဖတ်ရှုပေးတဲ့အတွက် ကျေးဇူးတင်ပါတယ်နော်။