Hello everyone, how are you?

The rainy season is basically in June and July in Japan, but we often have some rainy days in spring and early fall.
Especially now, a big typhoon is coming so we have many rainy days.
I wanted to see a great view of Aso before rain came, so I had a trekking on Kishimadake (Mt.Kishima) the other day.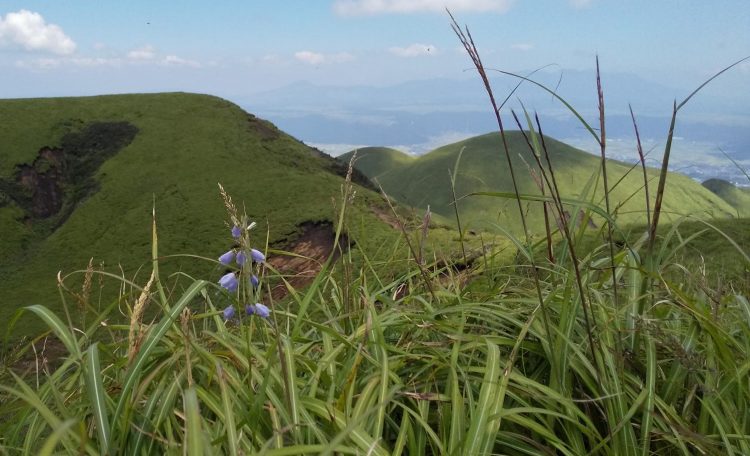 Kishimadake is one of the 5 peaks of Aso, but you will start the trekking from Kusasenri (1150m) in general, the elevation difference is about 200m, so it is not so hard.
It takes about 30~50 min to reach the top.
Mt.Aso is group of volcanic cones. If you get on the top of Kishimadake, you will see many old craters and volcanos. It is quite amazing.
If we pick up all the old craters and volcanos in Aso, it will be complicated, so I will introduce some of them easy to find from Kishimadake trail.
1.Kusasenri ga hama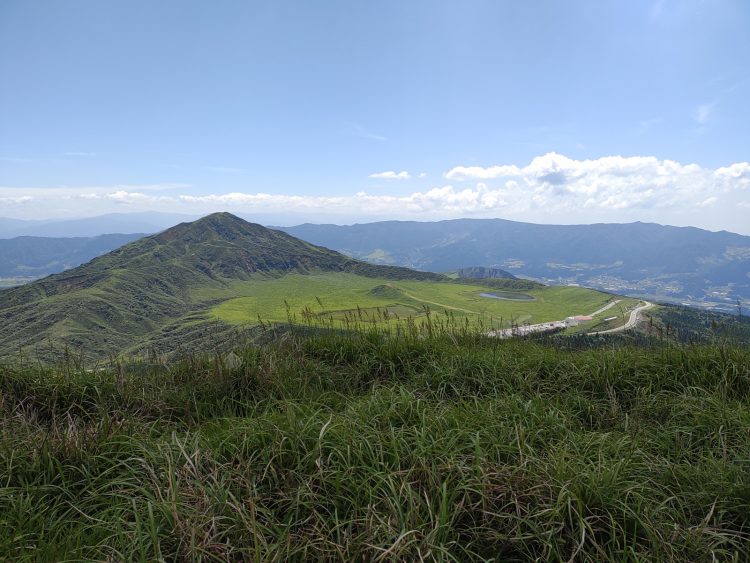 At first, Kusasenri, the starting point of trekking, is a crater from 30,000 years. I love this flat and perfect circle!
2.Nakadake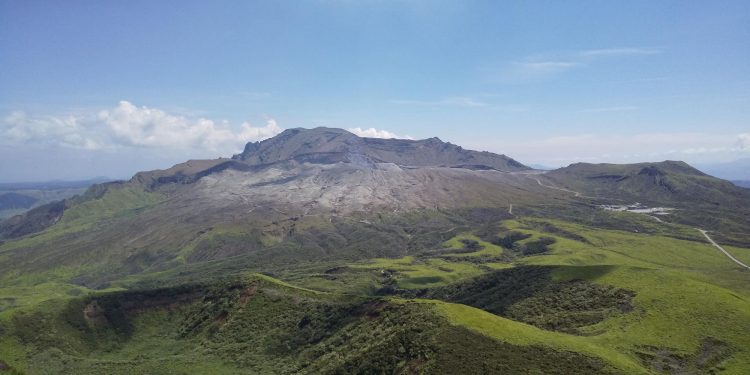 And we cannot miss this one, Nakadake, the active one!
This is the view from the top of Kishimadake.
3.Furumiike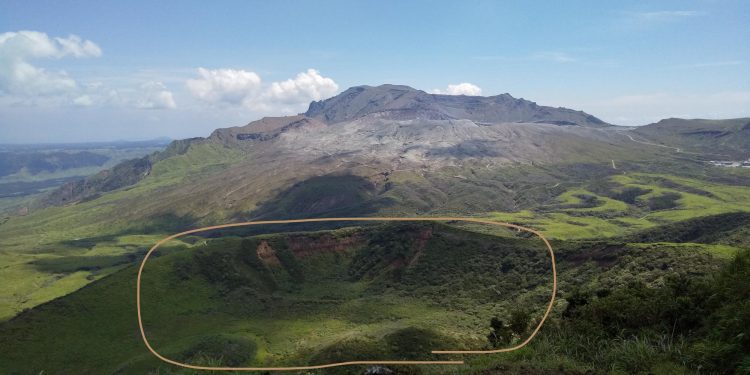 In between Nakadake and Kishimadake, do you see a big dent?
Here is another one, Furumiike.
4.Kishimadake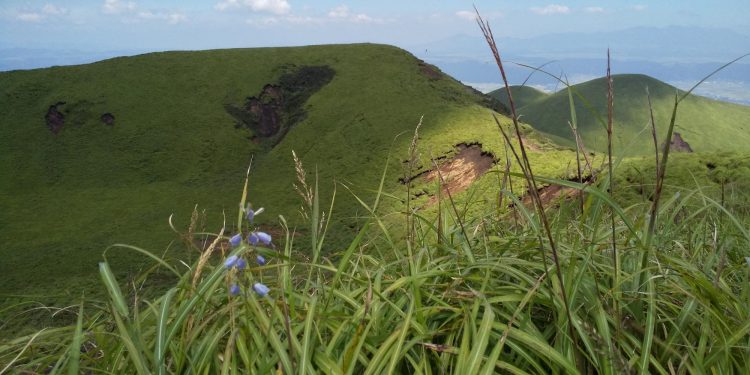 Kishimadake itself is also an old volcano, you can walk around the old crater.
5. Ojodake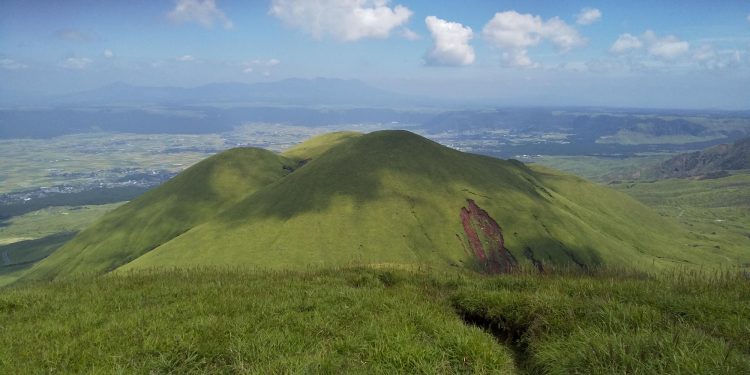 Ojodake is right beside Kishimadake. It is also an old volcano about the same age as Kishimadake. They have 3 craters on top. We cannot see it from here, though. 
6.Komezuka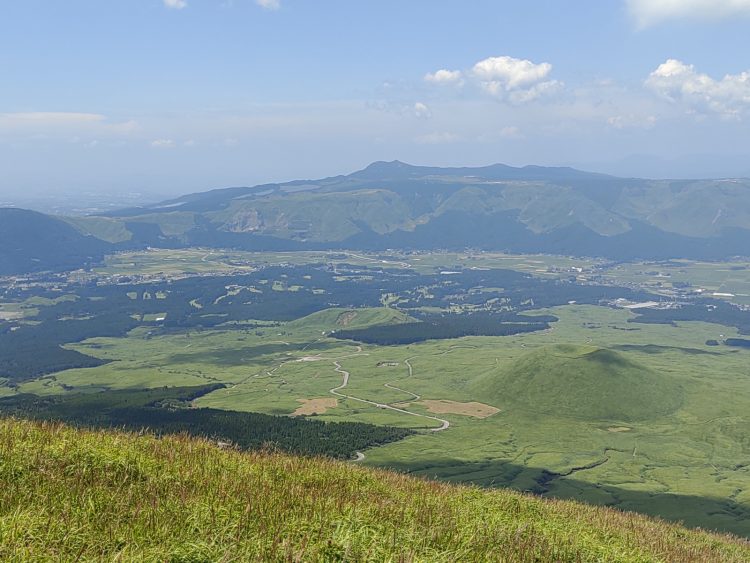 If you have time, let's walk to the other side of crater of Kishimadake, you will see this view!
It was a little hazy on that day, but I could see Komezuka underneath!
It is a small volcano with perfect shape.  If I see it from above, it is even more perfect.
I can hardly believe that it had been made naturally.
7.Janoo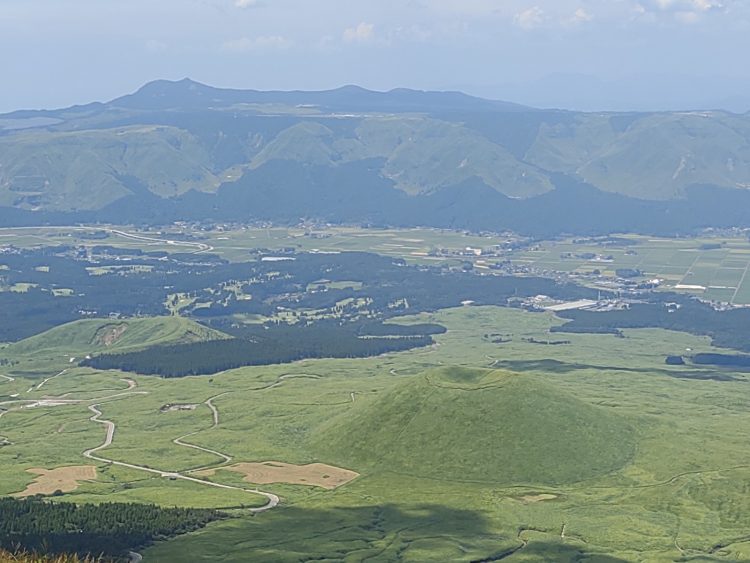 Do you see a hill on the left of Komezuka? It is Janoo, also an old volcano, but half of it had been collapsed.
Then now we know how miracle the shape of Komezuka is!!!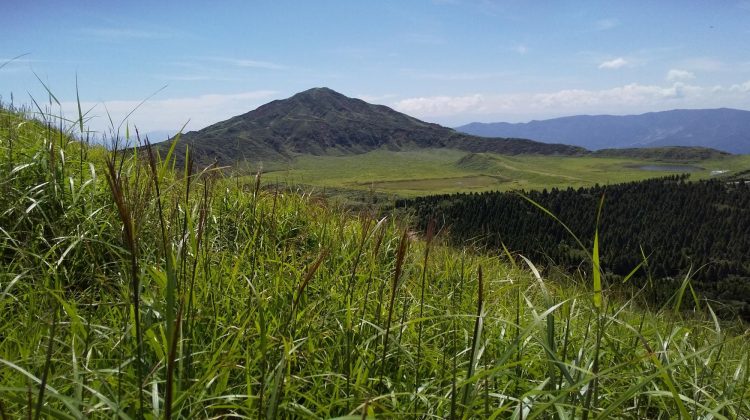 Ears of susuki, Japanese pampas grass start to grow. I like the view of mountains with susuki grass in fall.
It is getting cooler in Aso, especially on the top of the mountain.
It is a nice season for trekking!
We are open from 9AM to 6PM.
Please feel free to drop by Michi no Eki Aso to get information and snacks:)
We are looking forward to seeing you in Aso, soon!
Kana