Hello everyone, how are you?
We have some warm days in Feb, but it is still winter, here at Aso.
It had been a little warmer last week, so I thought I missed chance…
Well, but it was cold again this weekend!
I took a little hike to the frozen water falls with my family yesterday.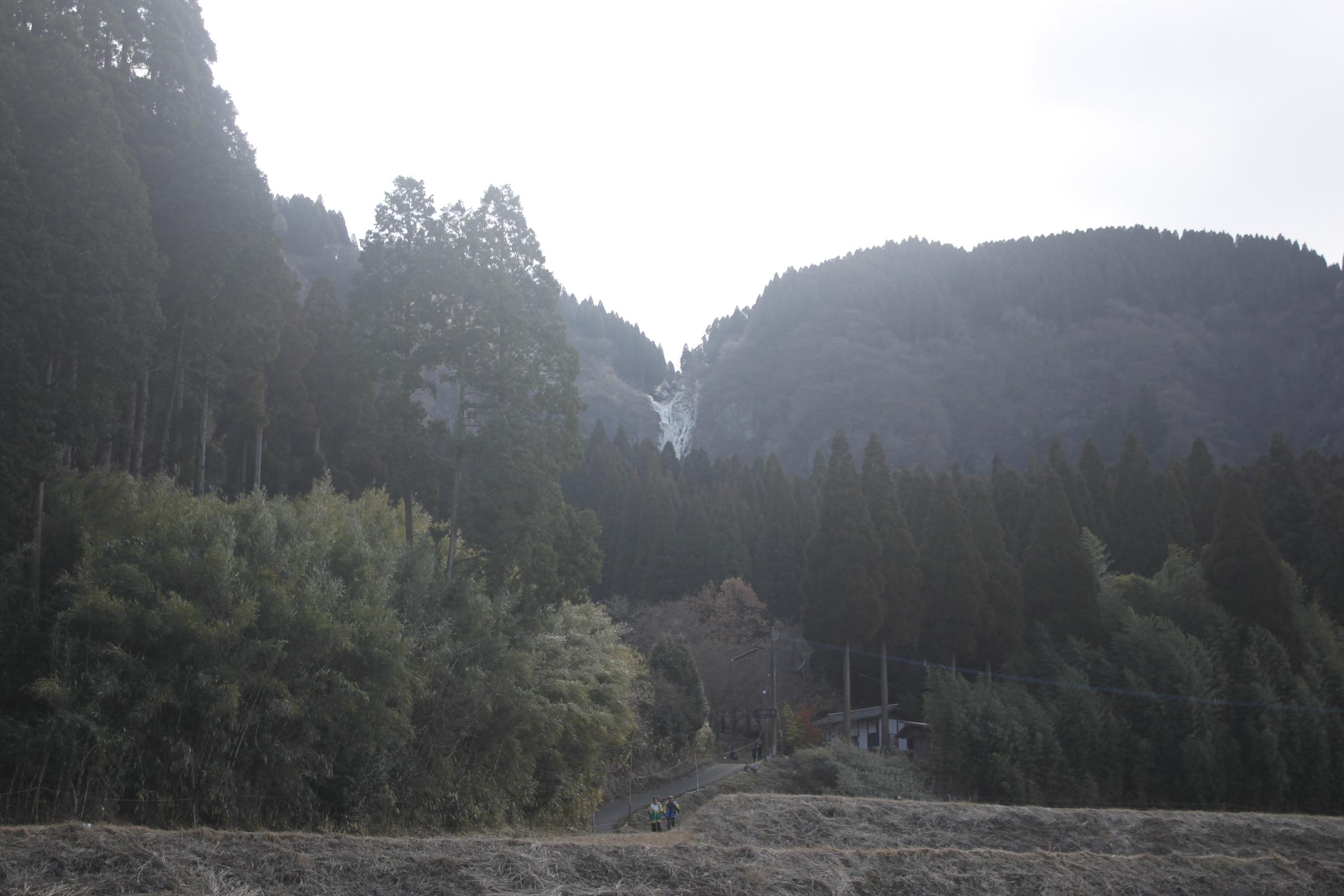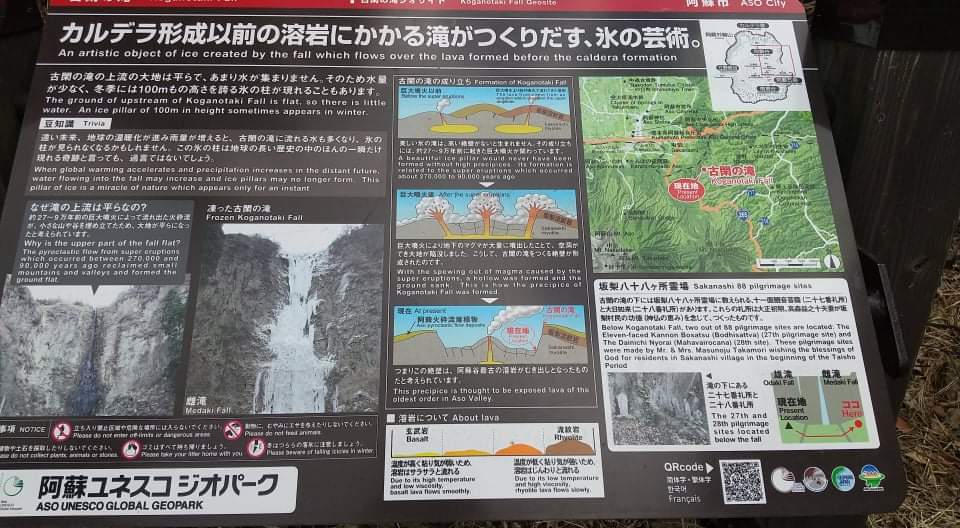 Koganotaki fall is located at Sakanashi area near Mt. Neko. It was very scenic drive even to the parking.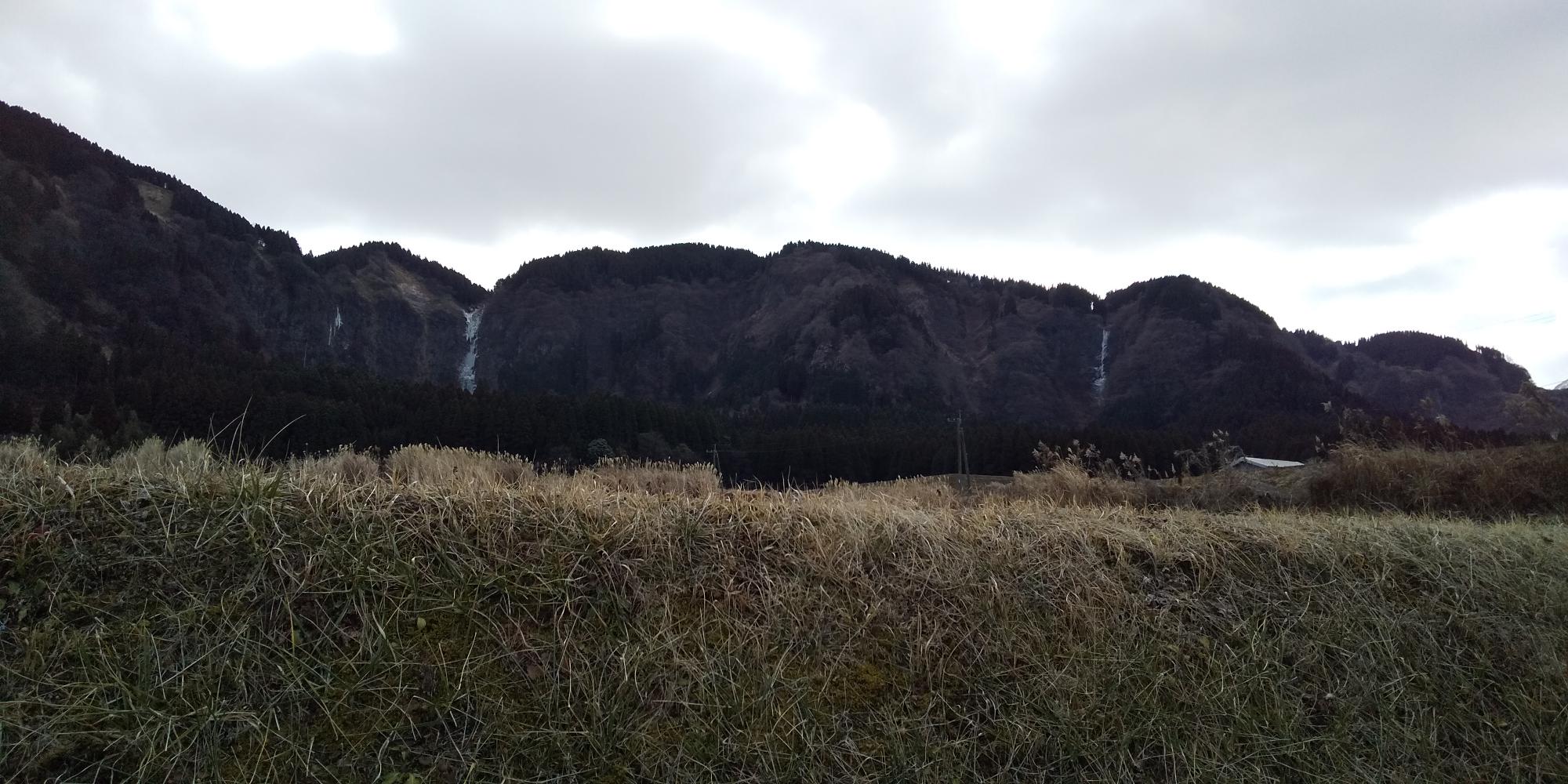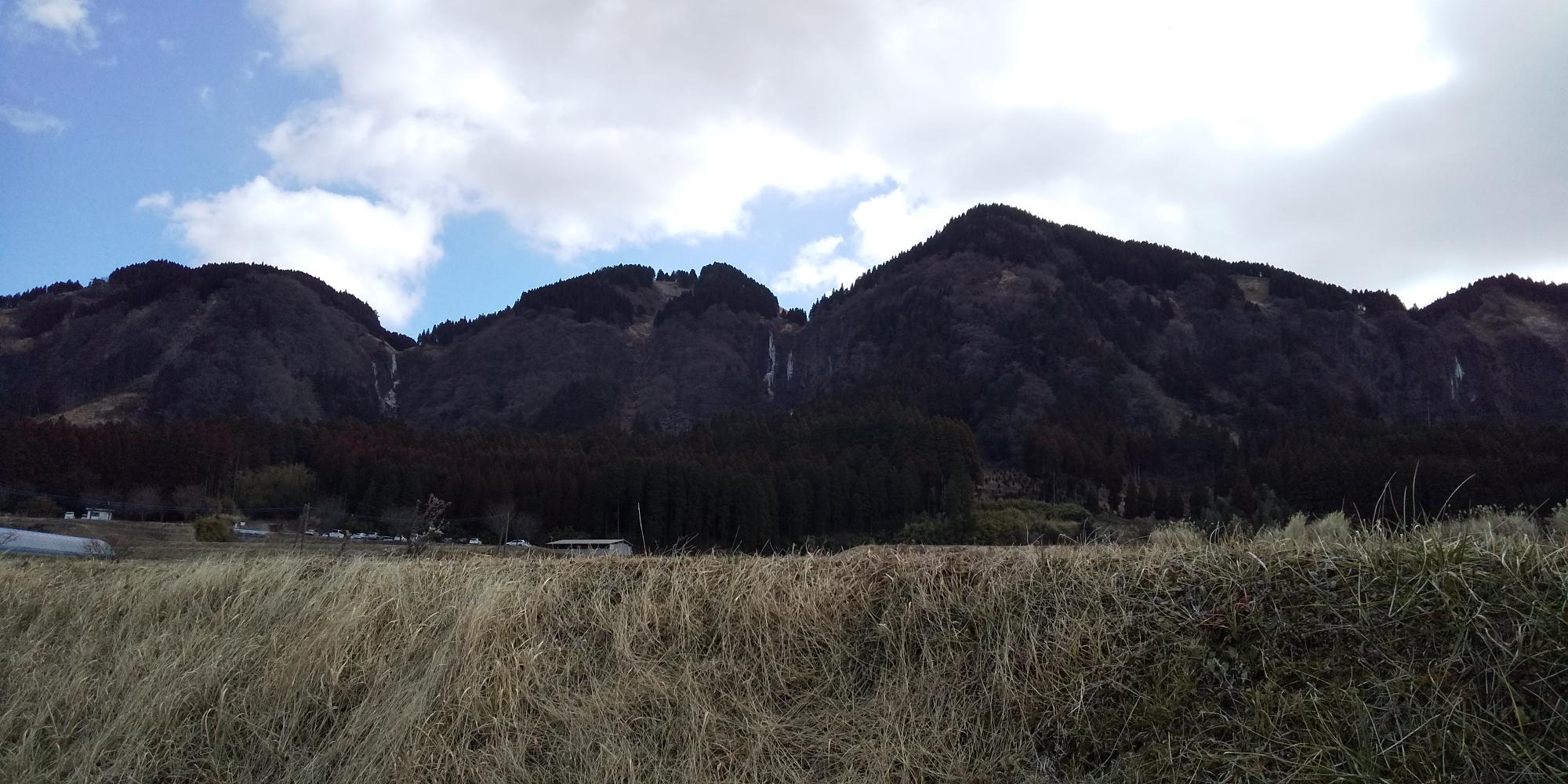 You can see a couple white strips at the outer rim even in distance. The largest one is Koganotaki fall.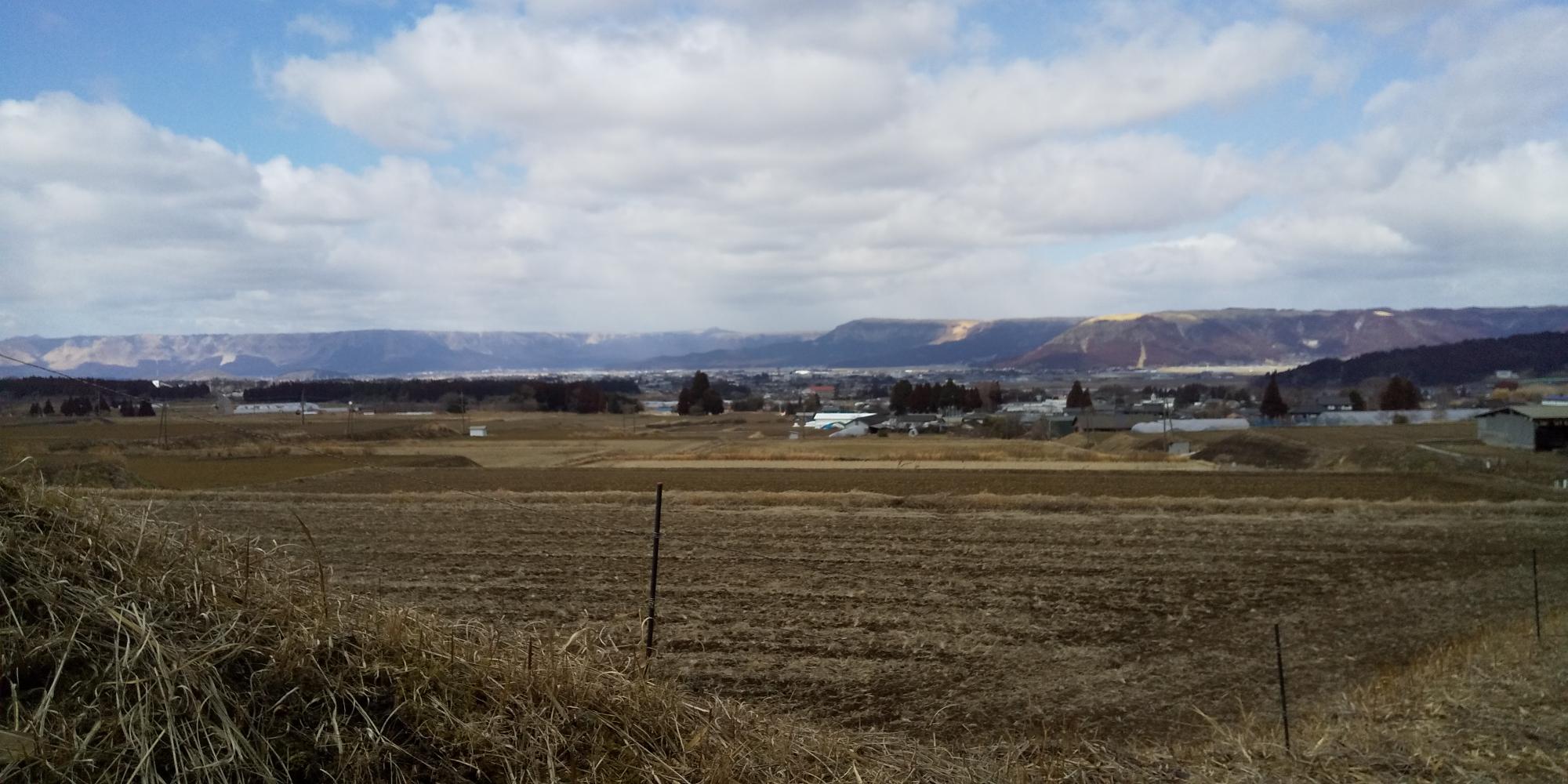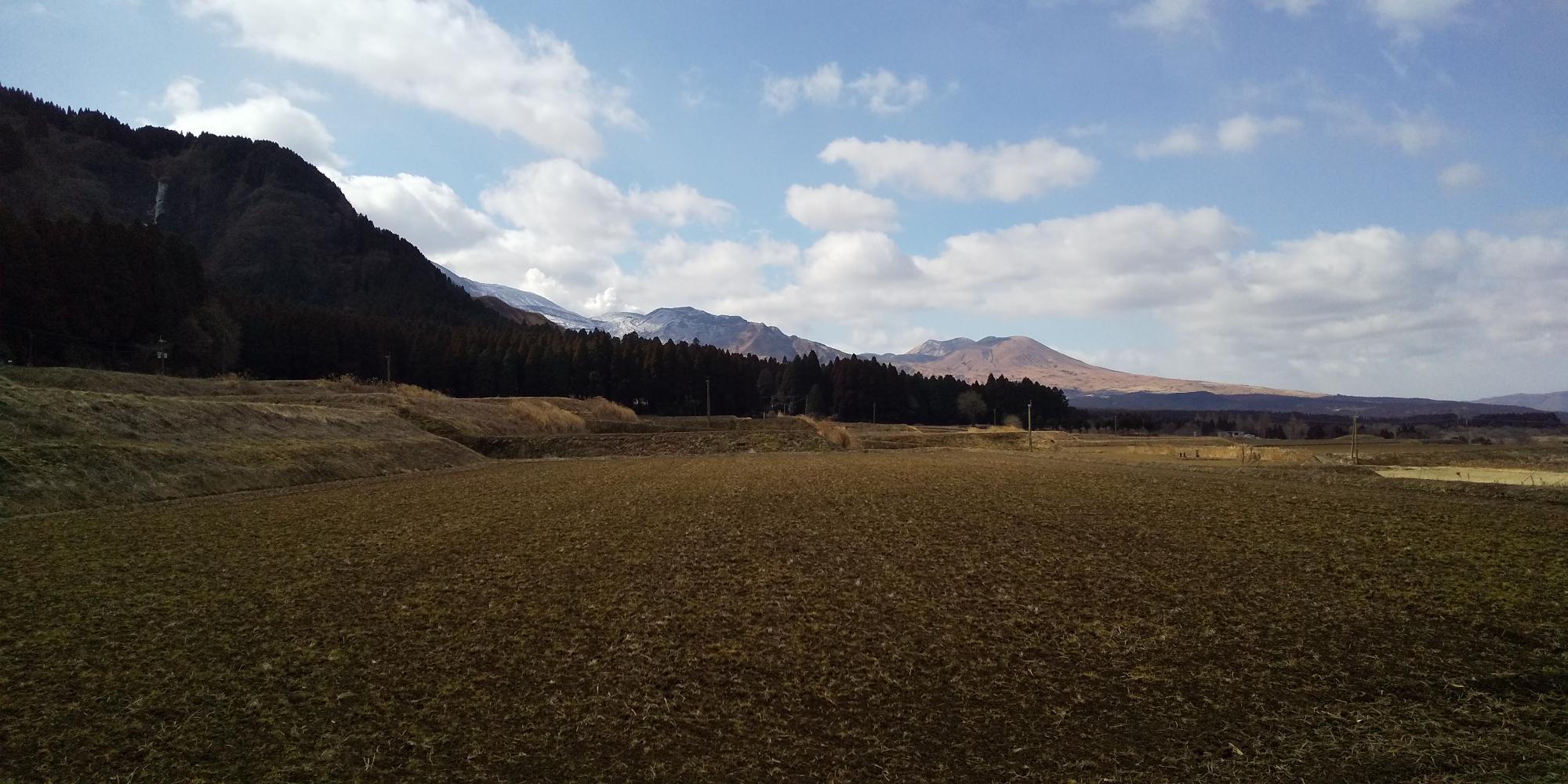 The view was nice from the parking lot.
It was Sunday, we didn't see anybody till we got the parking, but more than 20 cars were parked already. Old couples, young couples, families, or single travelers with a good camera, everybody was enjoying the winter nature in Aso.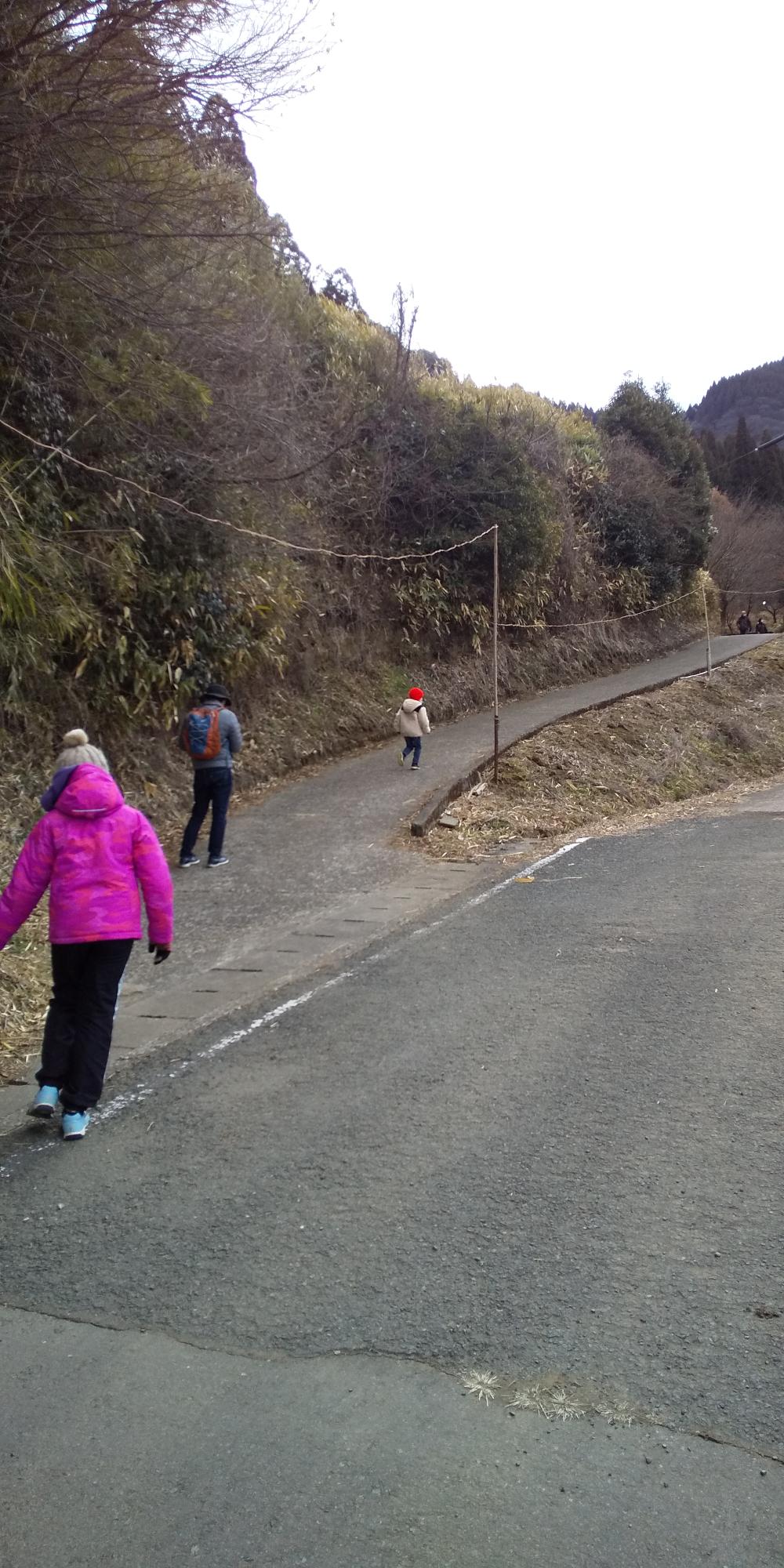 You can reach to the bottom of the falls by 20 min walk from the parking lot.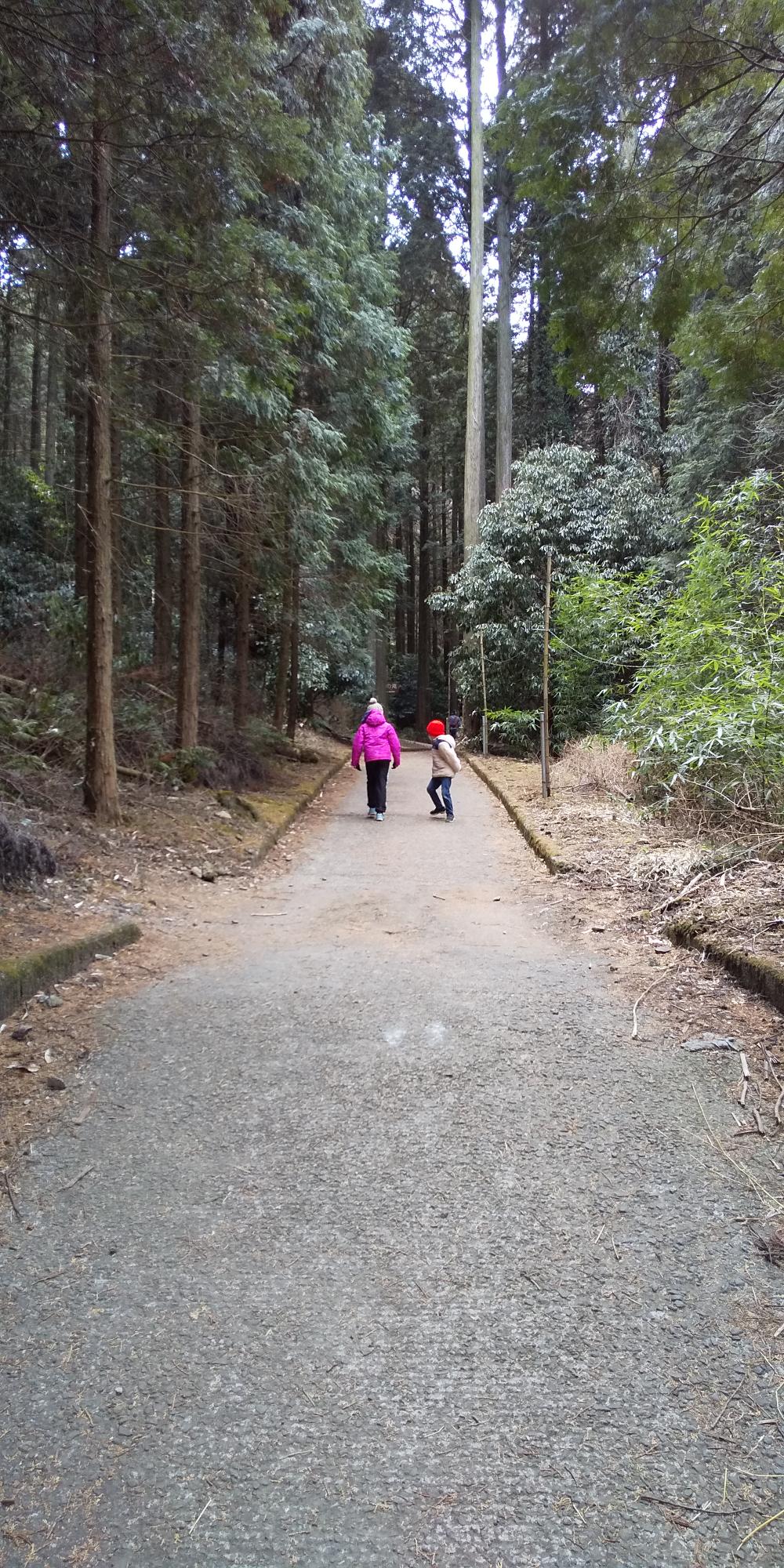 It is not a serious hike to get there, but it is up hill most of the time. I recommend you have sport shoes. It could be slippery sometimes. If you need you can borrow a cane made by bamboo as well. (Sorry I didn't take a picture)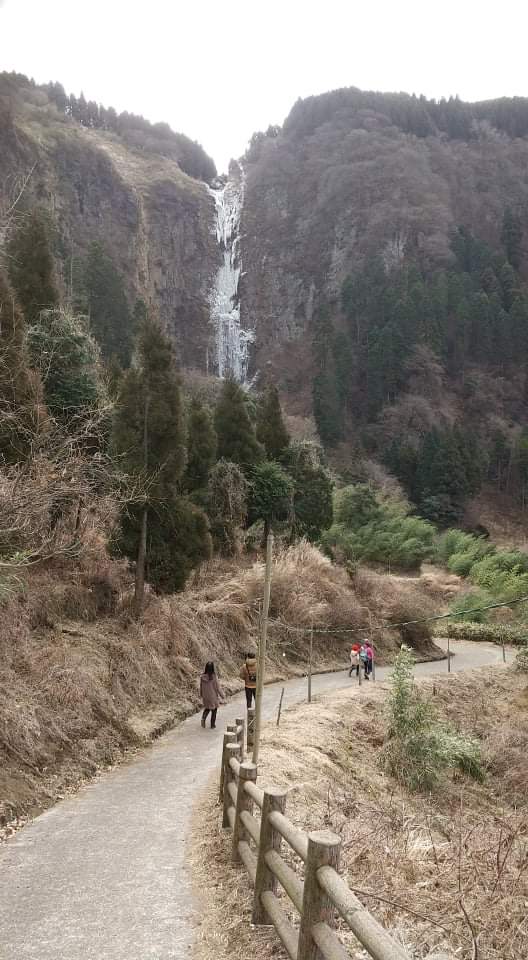 It was a peaceful nice hike. We could see the falls time to time .
JR railroad is passing under the trail, it is exciting:D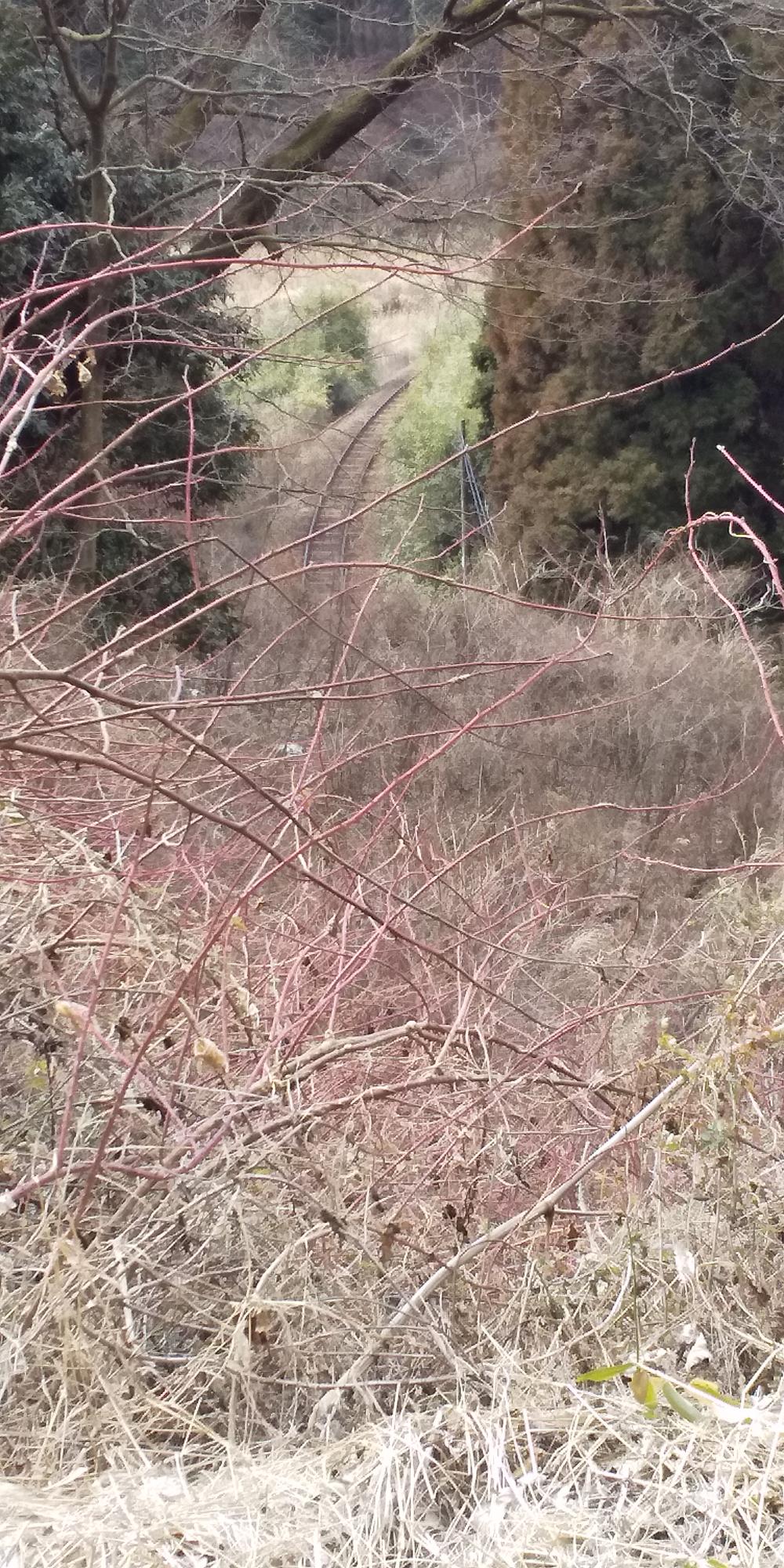 My boys want to come back to see Aso boy express pass here. It would be cool!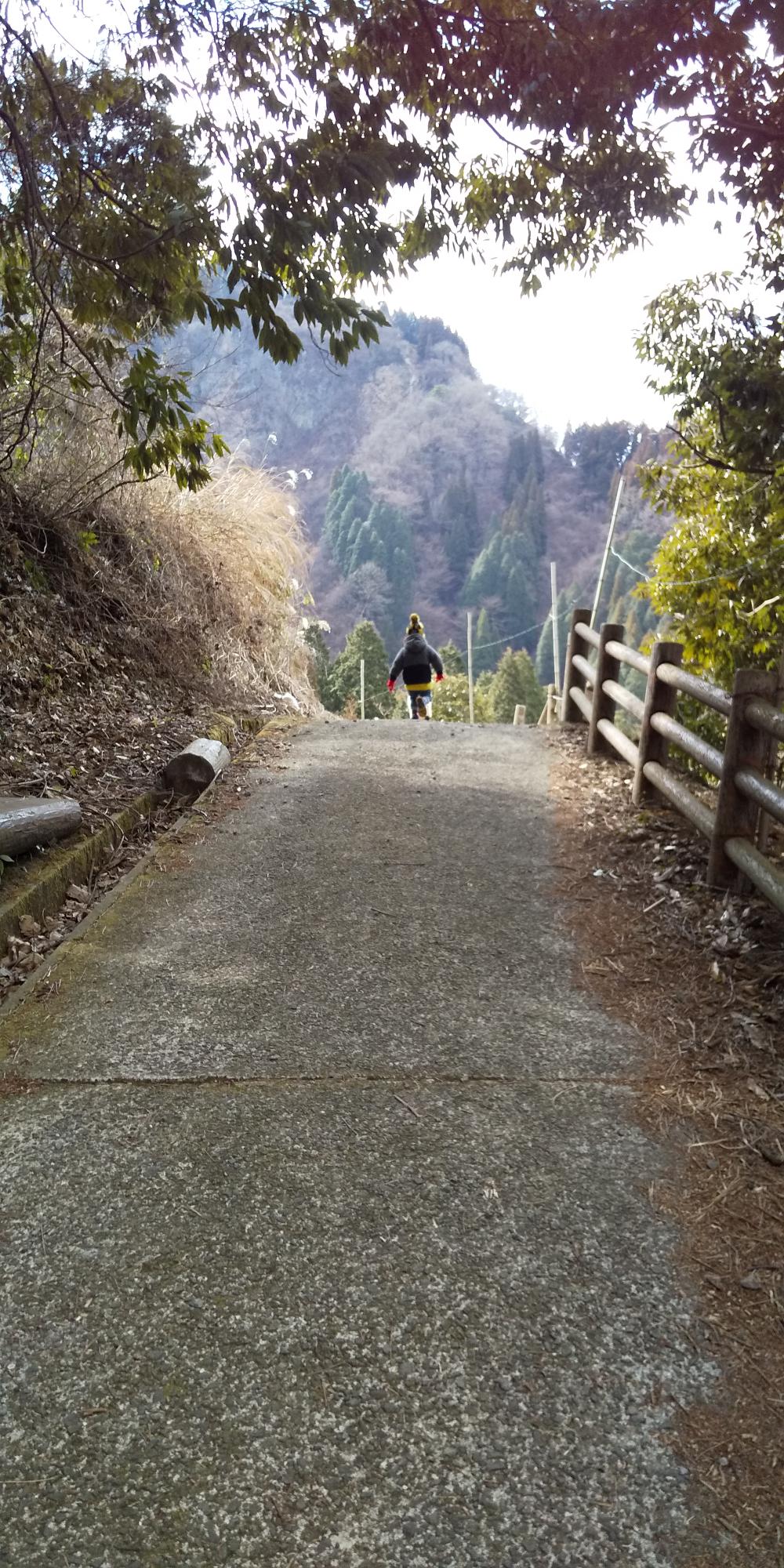 As we got closer to the falls, our kids couldn't help themselves running…!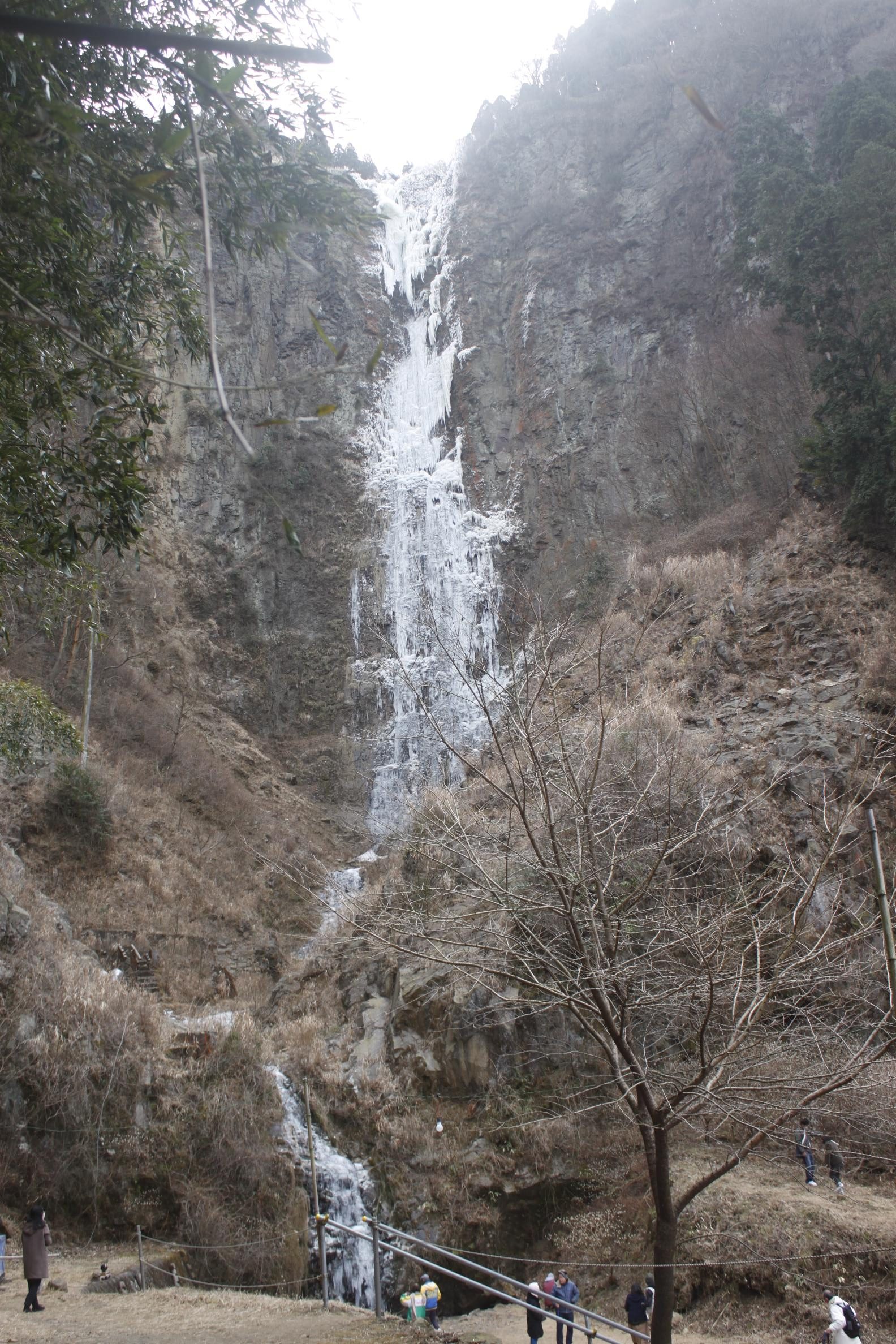 Here it is! It is gorgeous, isn't it!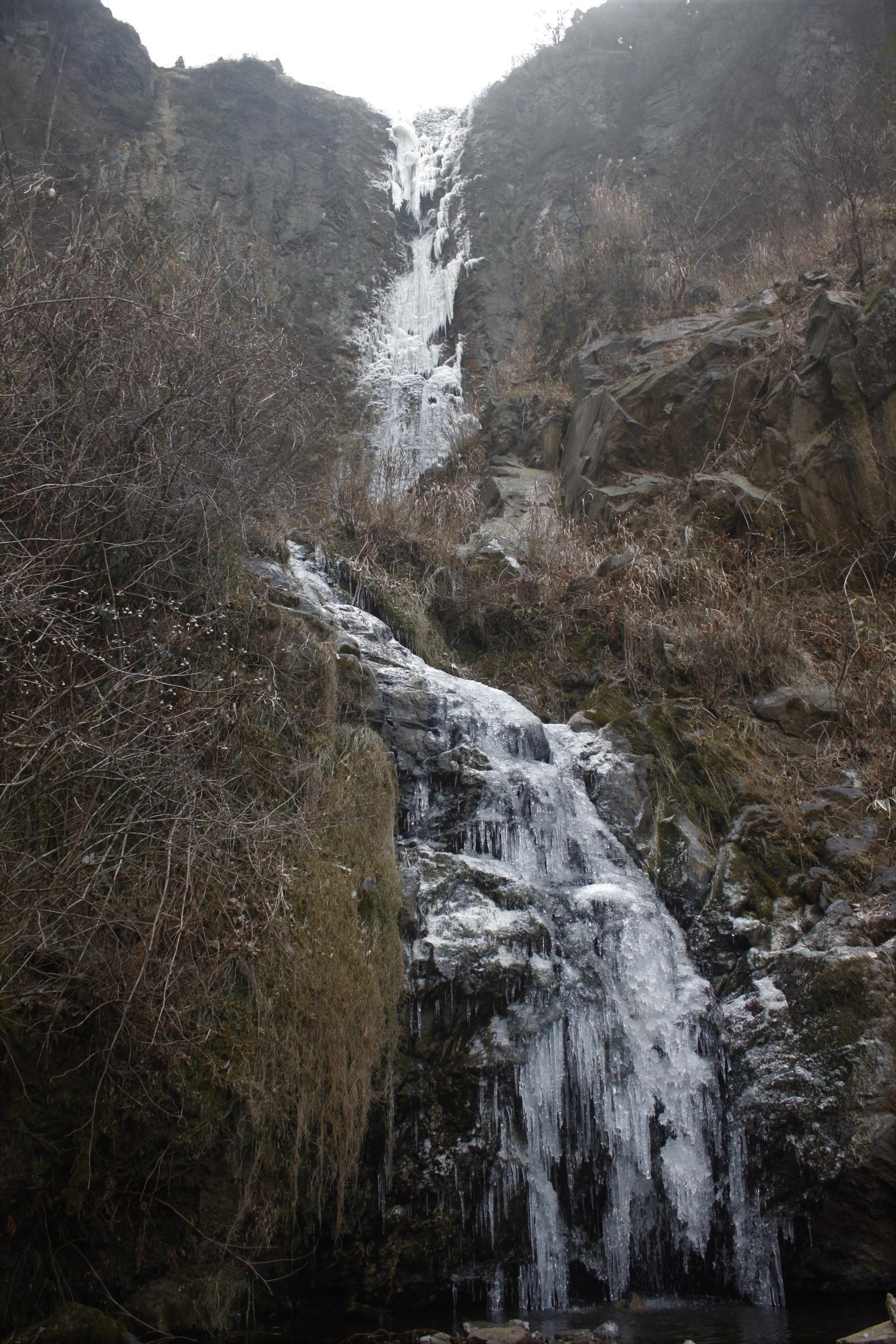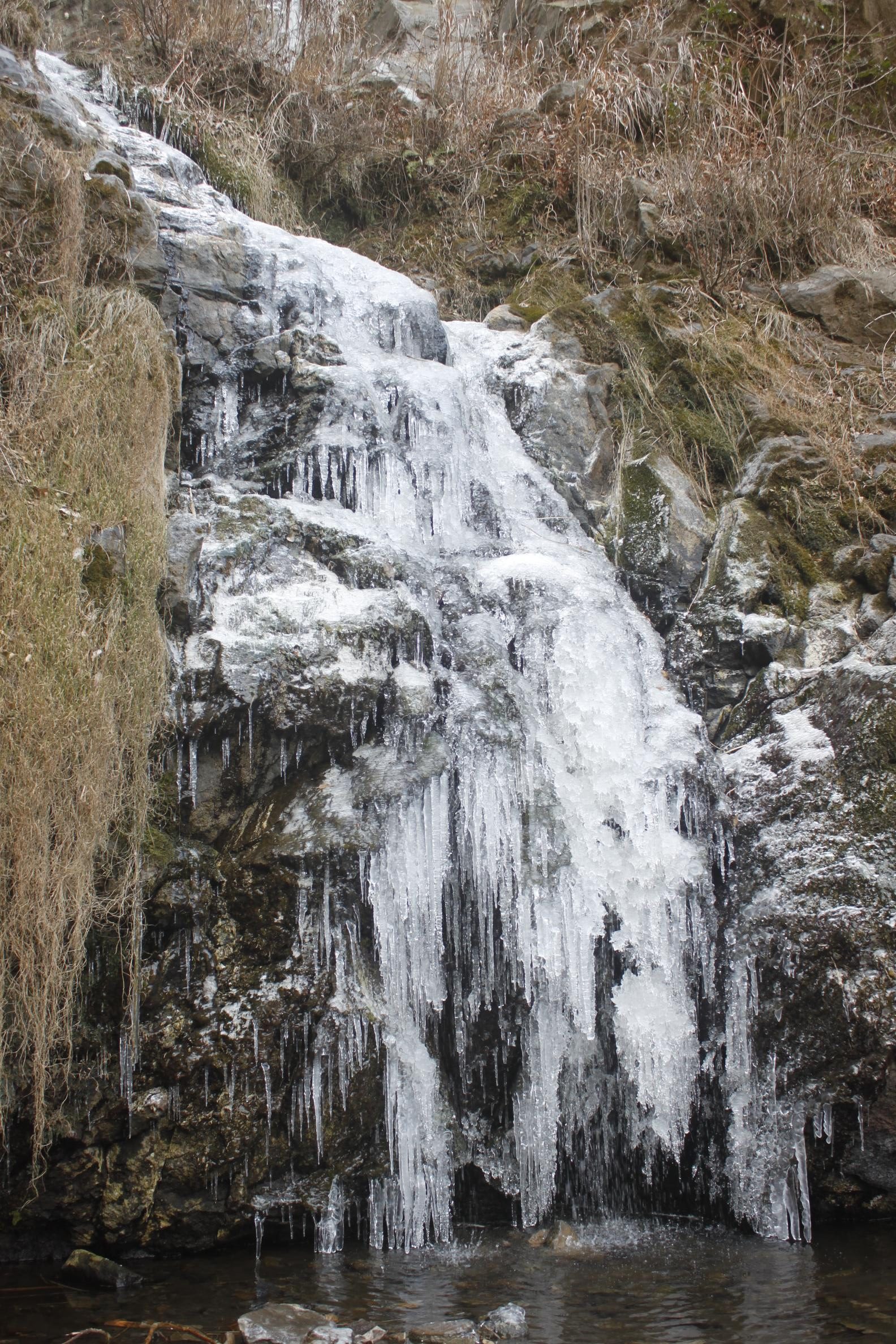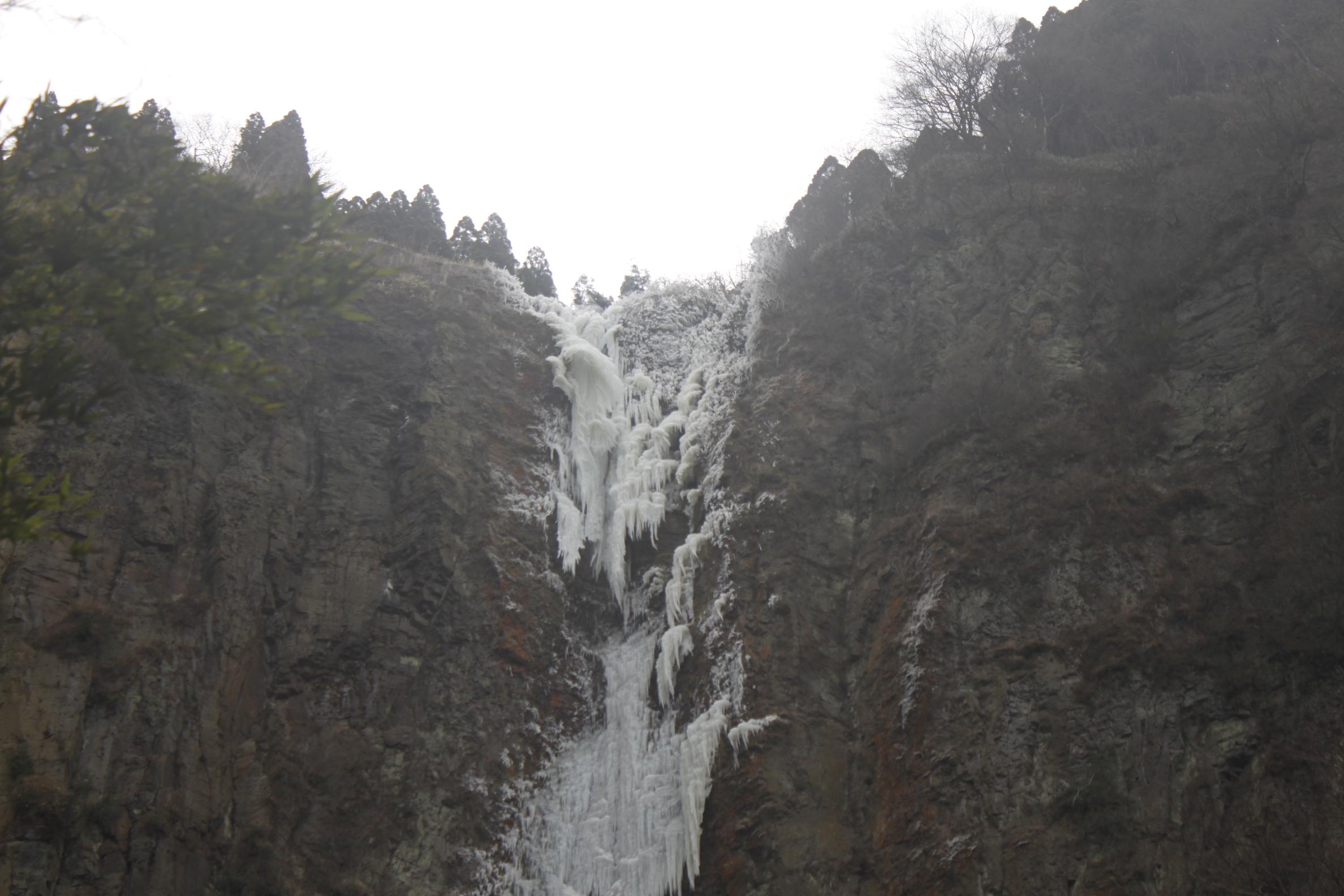 I was worried that it was too boring for 6-year-old boy, but he was quite amazed with this landscape.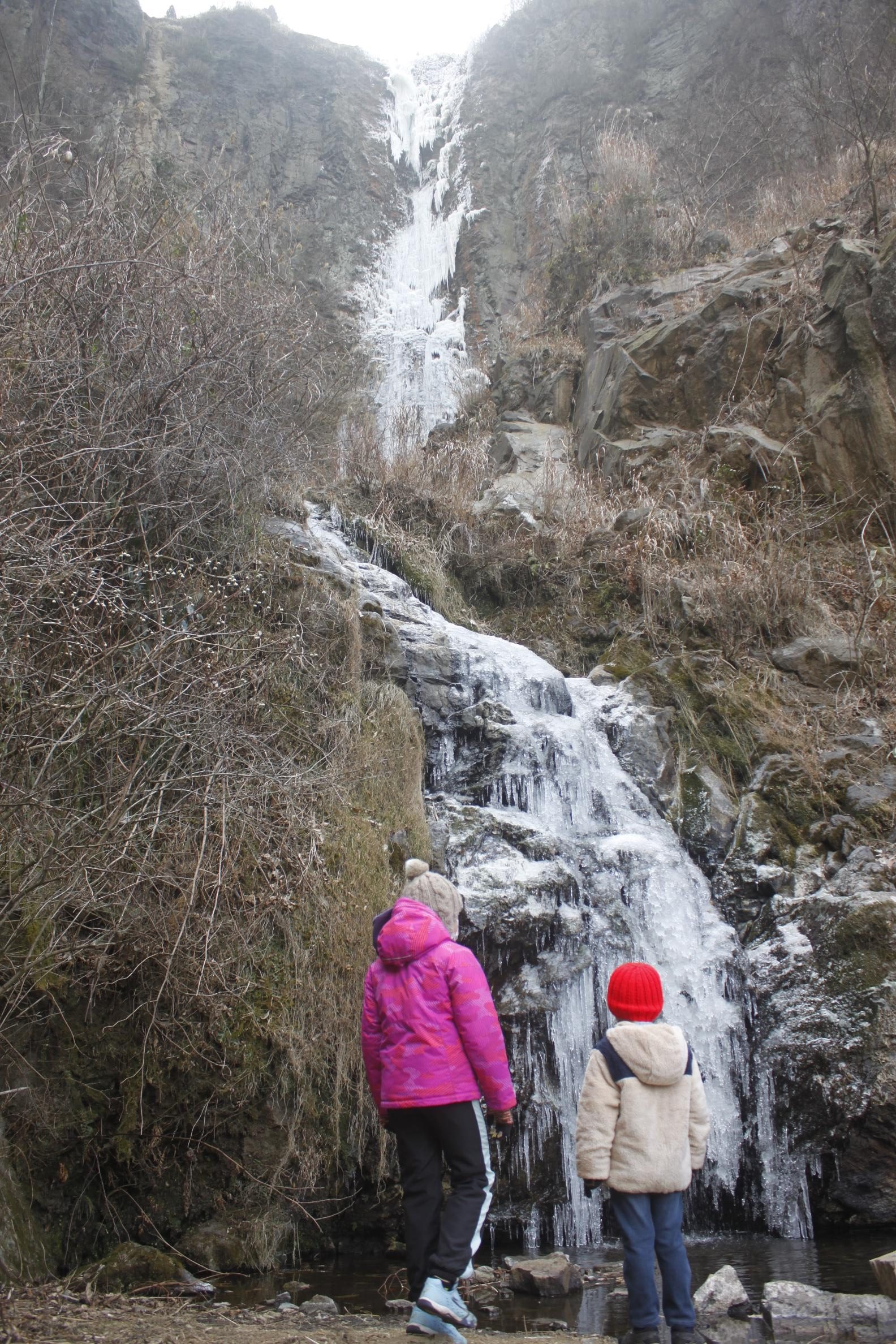 It is a shame that we don't have much snow this winter, but we were happy we did something we could do only in winter!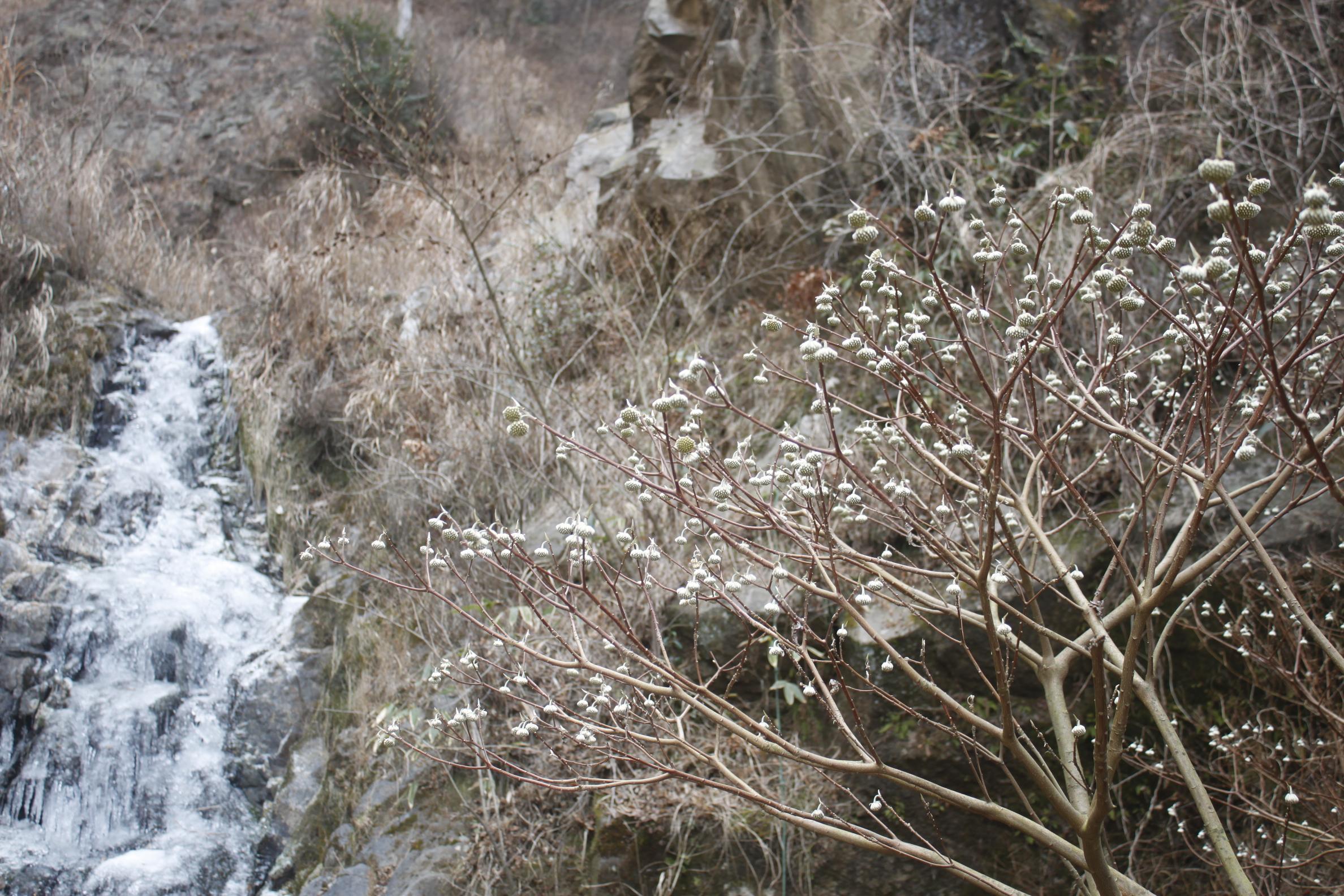 If you would like to know if Koganotaki fall is frozen on that day, you can ask us, we can't see the falls from Michi no Eki Aso, but we can have a good guess from the weather.
Let's enjoy beautiful winter nature in Aso!
Kana