Hello everyone from Michi no Eki Aso!
You may know the Japanese popular manga "One piece". 
We are always together with popular One Piece characters in Kumamoto. Check the previous blog, which our staff Franck wrote before ↓, and you will know why they are familiar with us and they are loved by many people in Japan.
A statue of Usopp from One Piece in Aso! | 道の駅 阿蘇 (aso-denku.jp)
One of the One piece characters, Usopp, is built just in front of Aso station. (Next to Michi no Eki Aso)
He works hard even in the burning summer and freezing winter.
To thank him, some of Aso city hall's staff came to clean him. Aso's character, Akaushi kun also came to appreciate him for his everyday activity with his smile ☺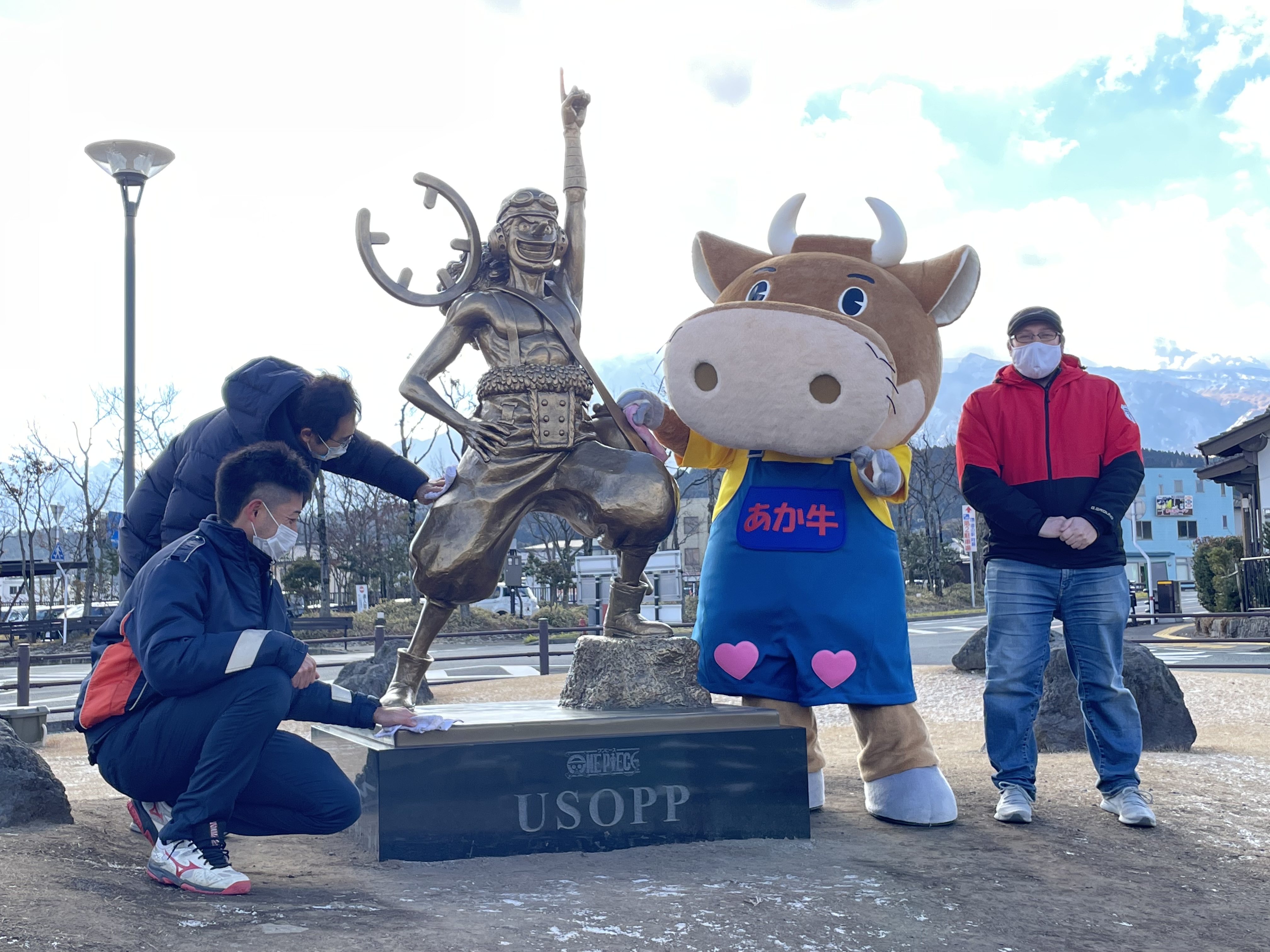 Our staff Franck cleaned Usopp together.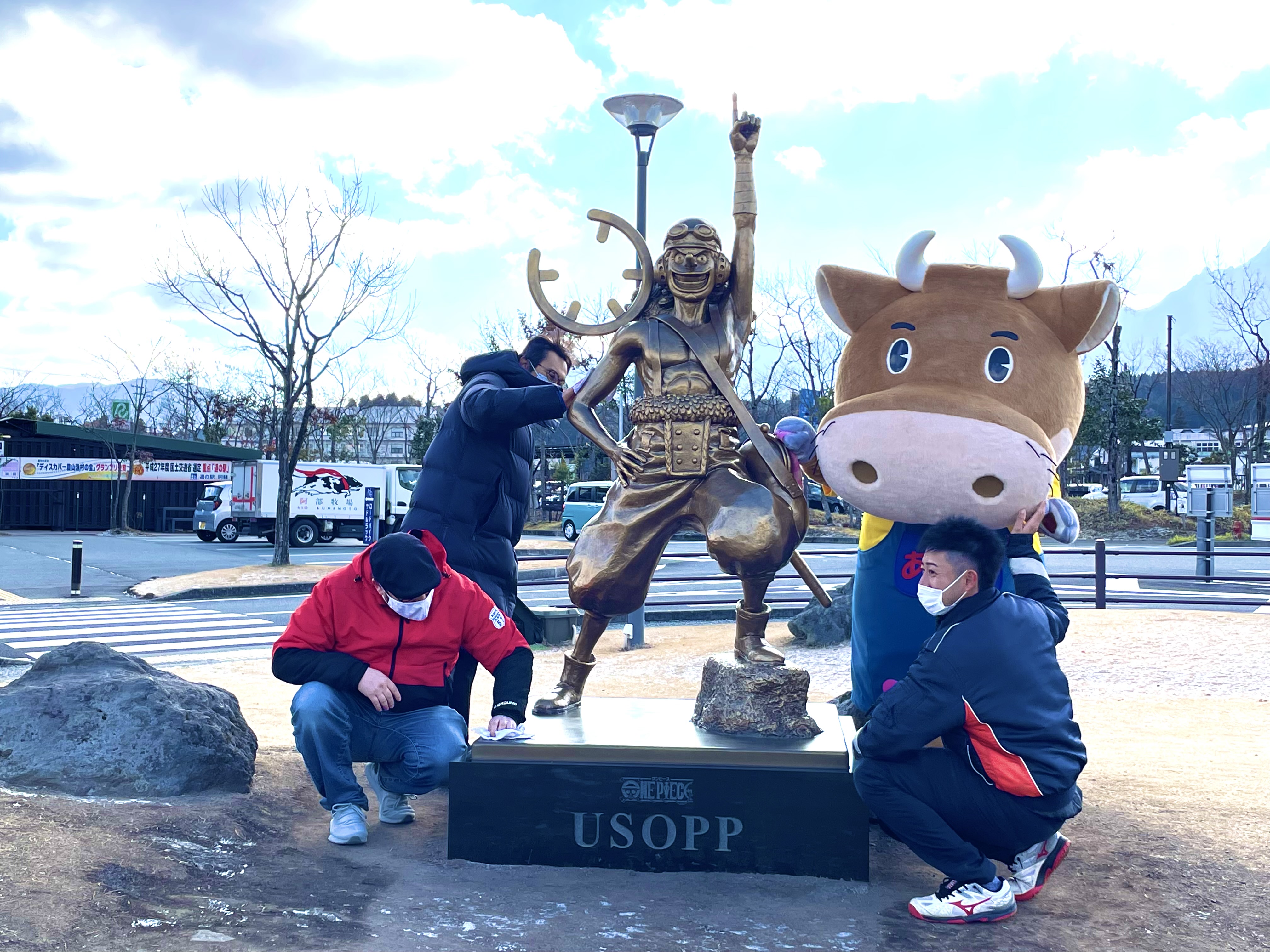 Usopp, please protect us from any future disaster and encourage us by our side!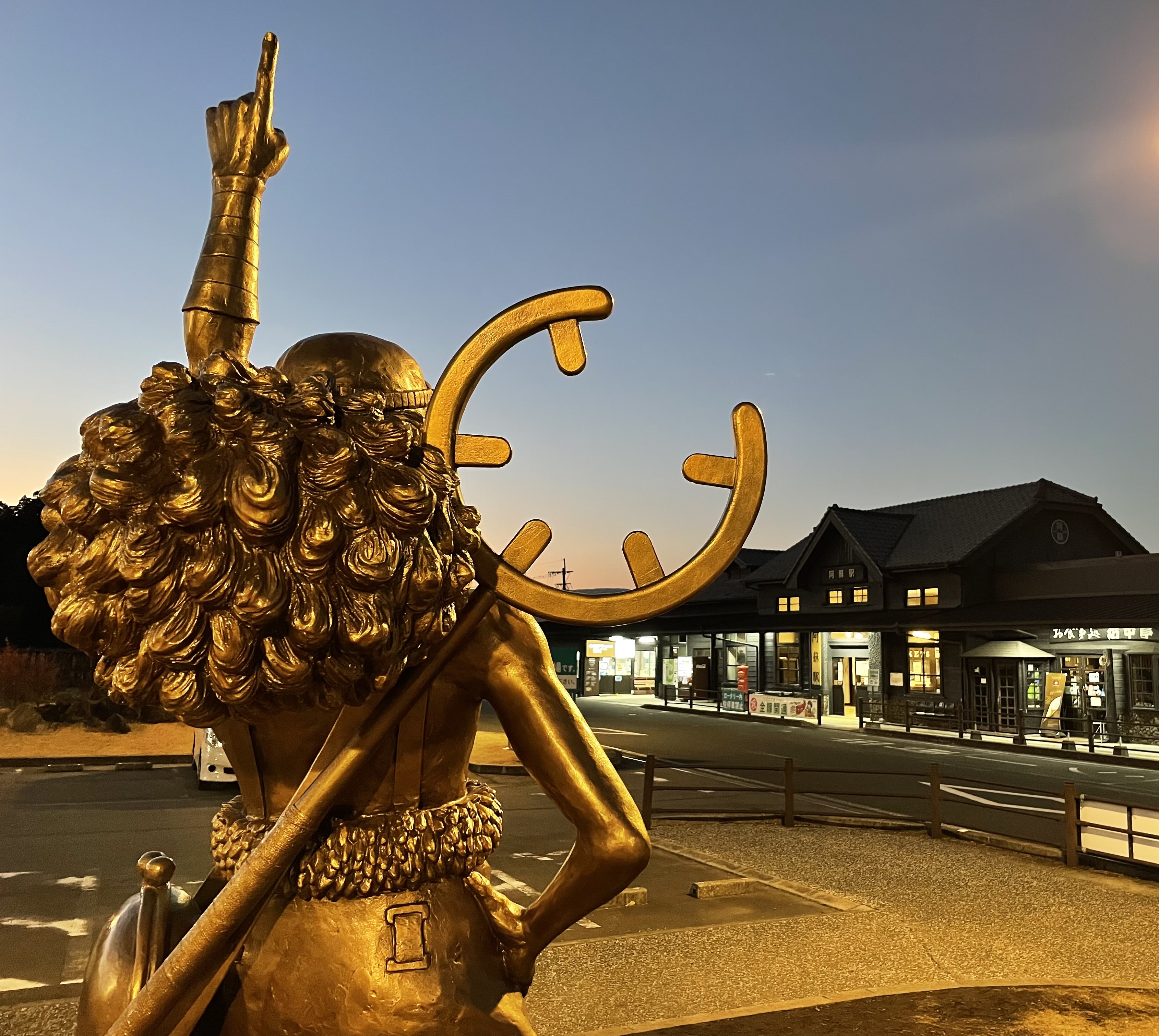 In Aso, we have not only Usopp, but also in the southern area of Aso, there are 3 more One piece characters, Nami, Robin, and Franky!
Nami at Moe no Sato in Neshihara village.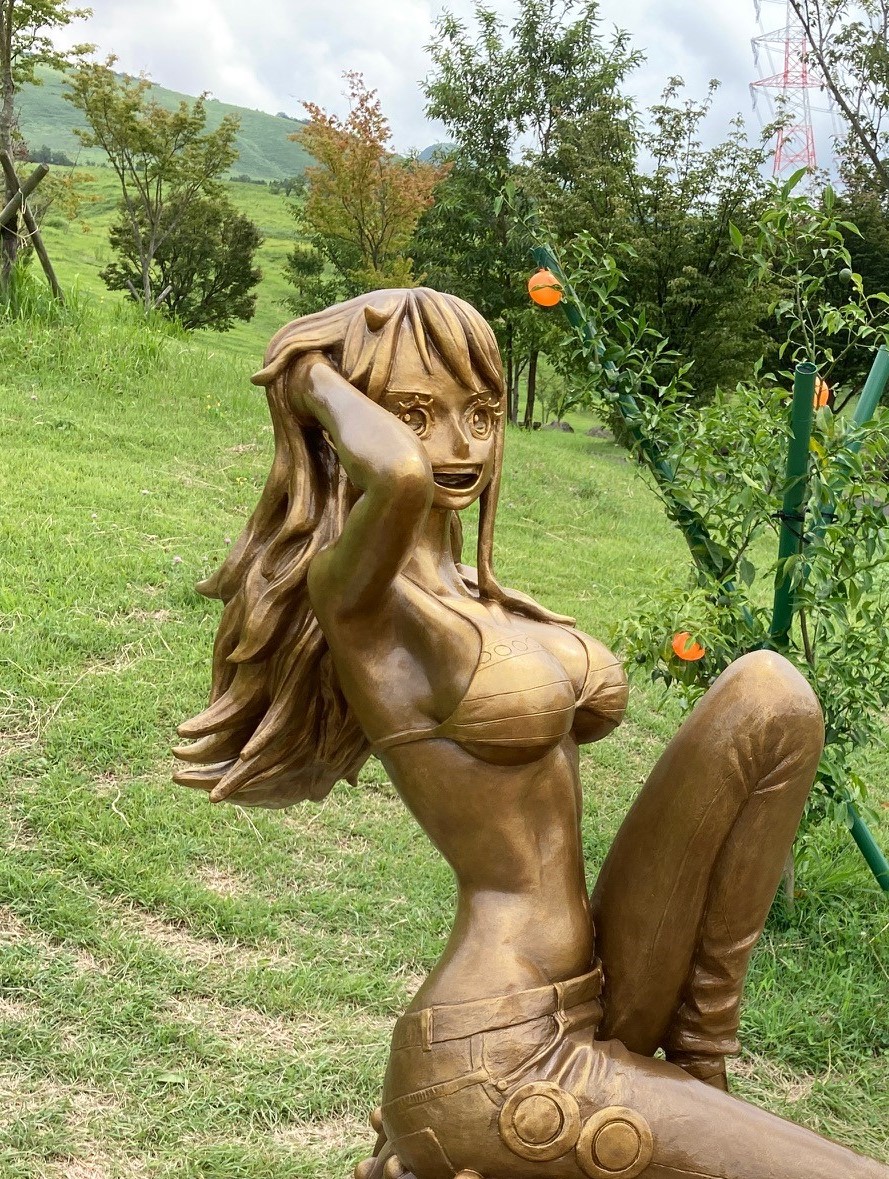 Robin at Tokai University in southern Aso village.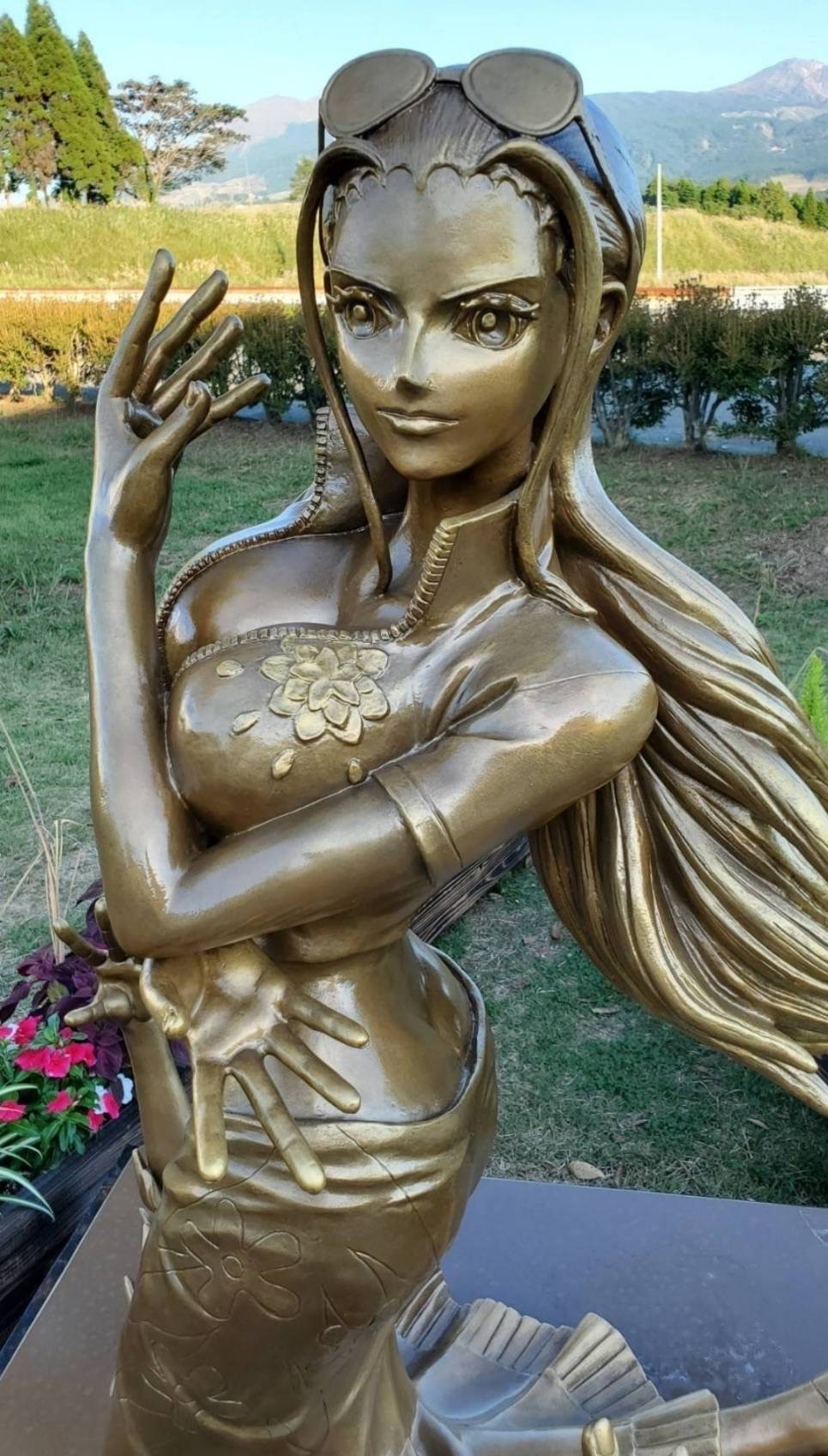 Franky at Takamori station in Takamori town.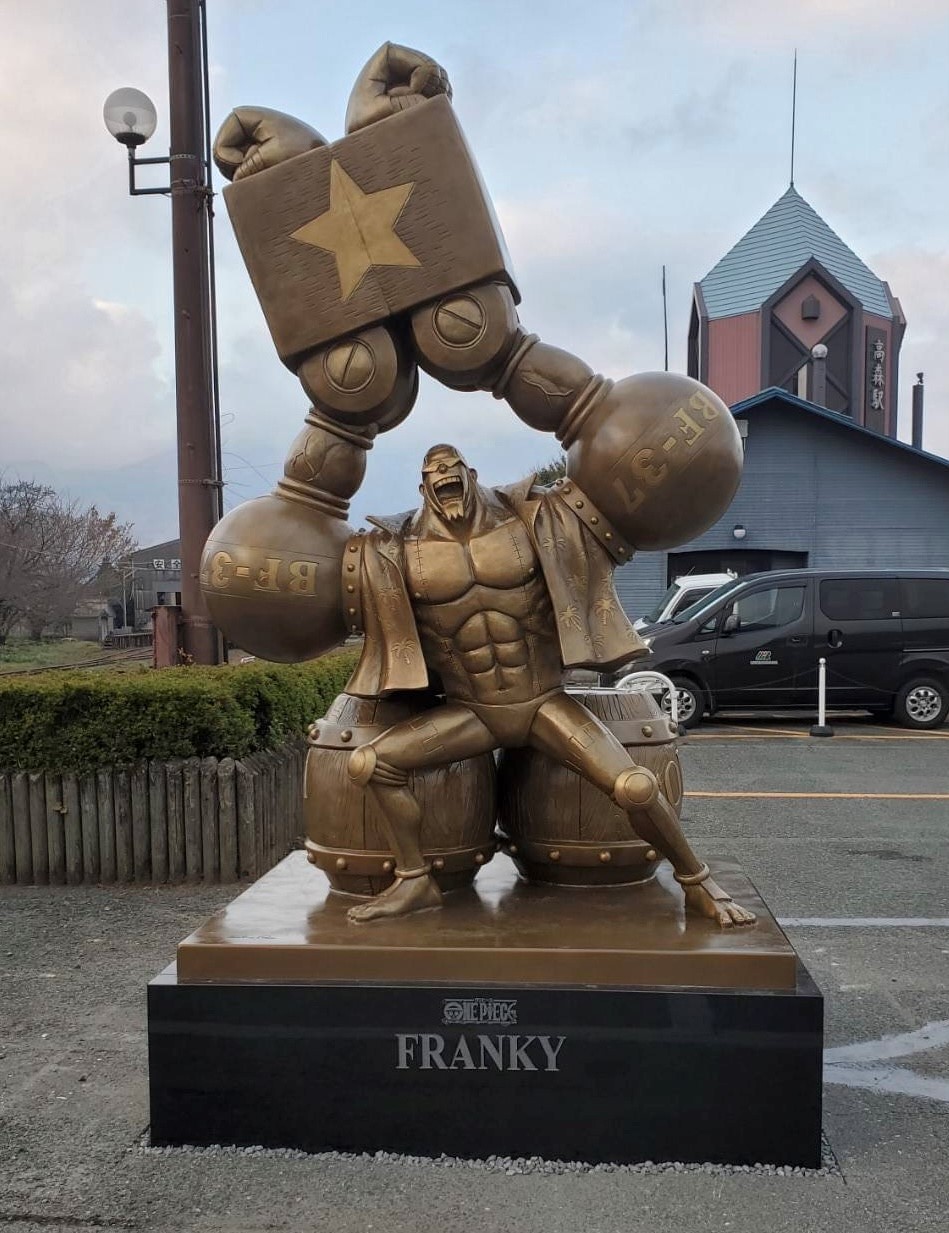 If you have a chance to come to Aso, please visit them and talk to us at Michi no Eki Aso!
Kirara