Hello everyone, how are you?
It is in the middle of winter, but it was nice the other day, so we decided to eat our lunch outdoor.
We wanted to have a nice view, but we didn't want people around us.
For the nice view, Daikanbo is one of the most famous observatories in Aso to see the whole northern caldera and mountain range of the center cone of volcano. But it is one of the most popular and busiest one as well.
"Shoranzan" a lookout we chose was not dynamic as Daikanbo, but it is unique ( I can explain how unique it is later) and not so popular yet, so we didn't need to worry about social distancing.
By the time you will be able to visit Aso, I hope there is no more physical distancing rule. But I believe some people like visiting secret spots as we do!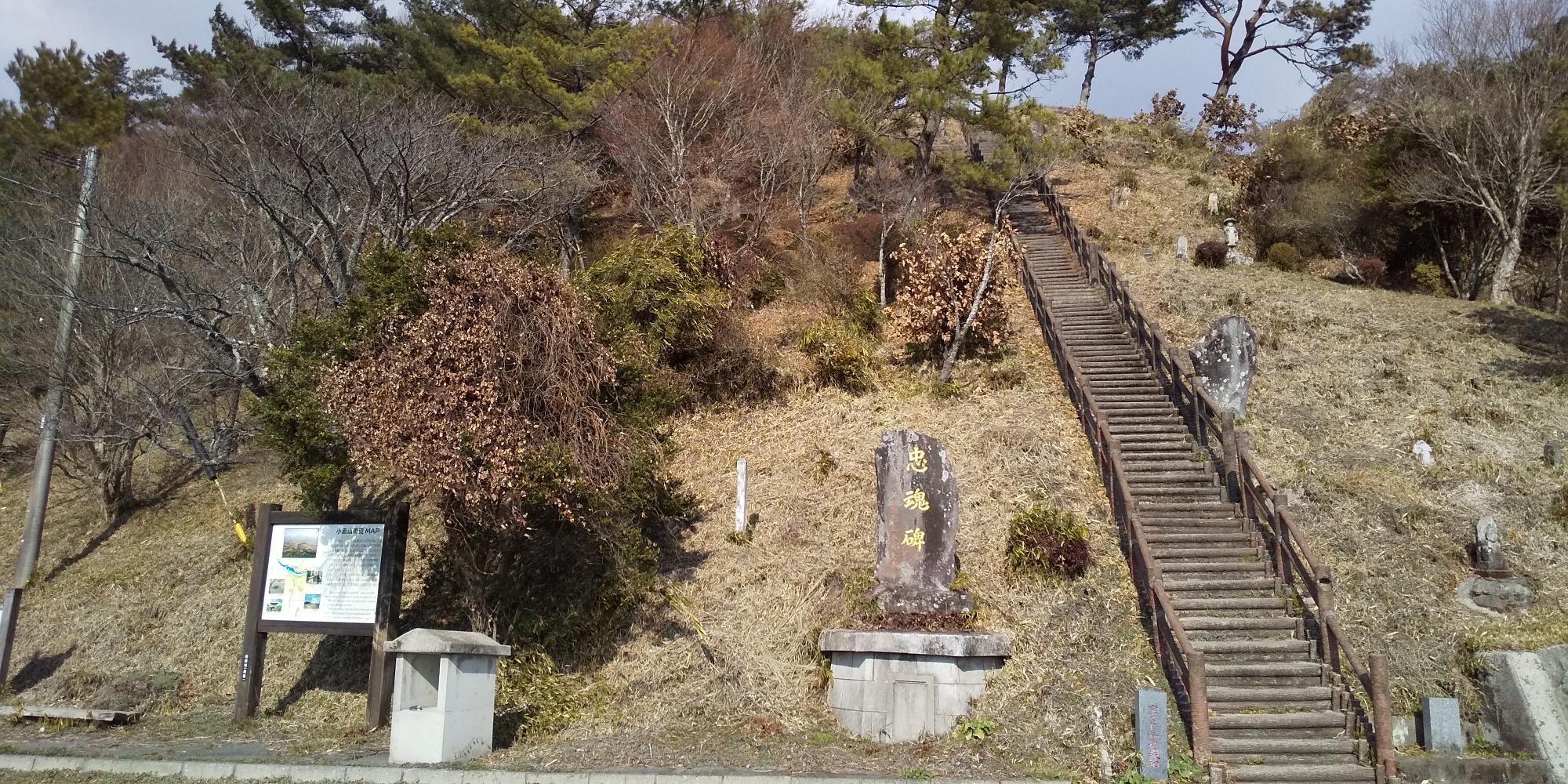 This is not a real secret spot as you can see the signs and everything, but it is quiet and peaceful enough to chill out with your partner or friend or family.
If you drive, there is a good size parking at the bottom of hill.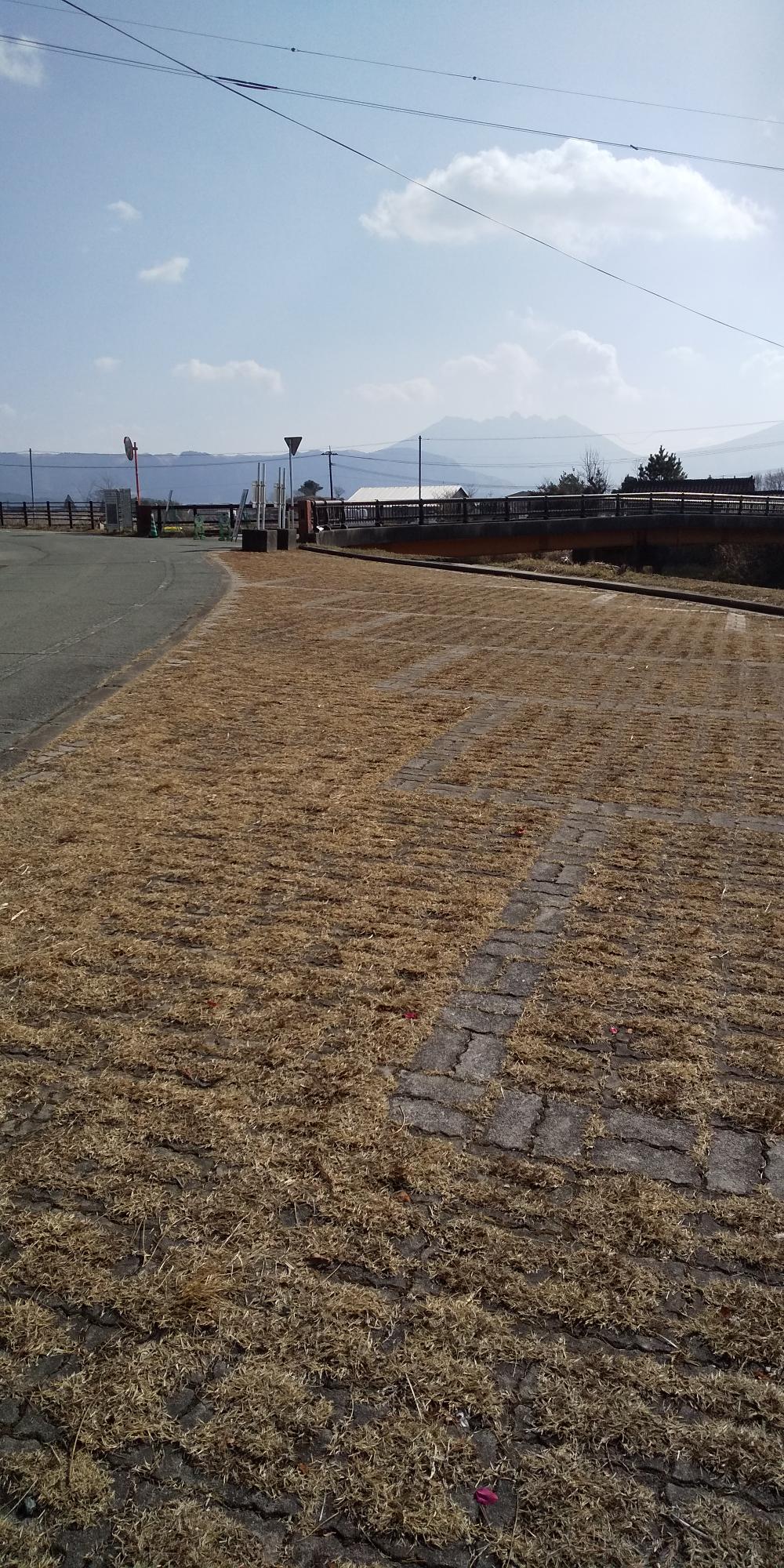 The steps are really tight and steep, so if you have a big feet, you might have trouble 😛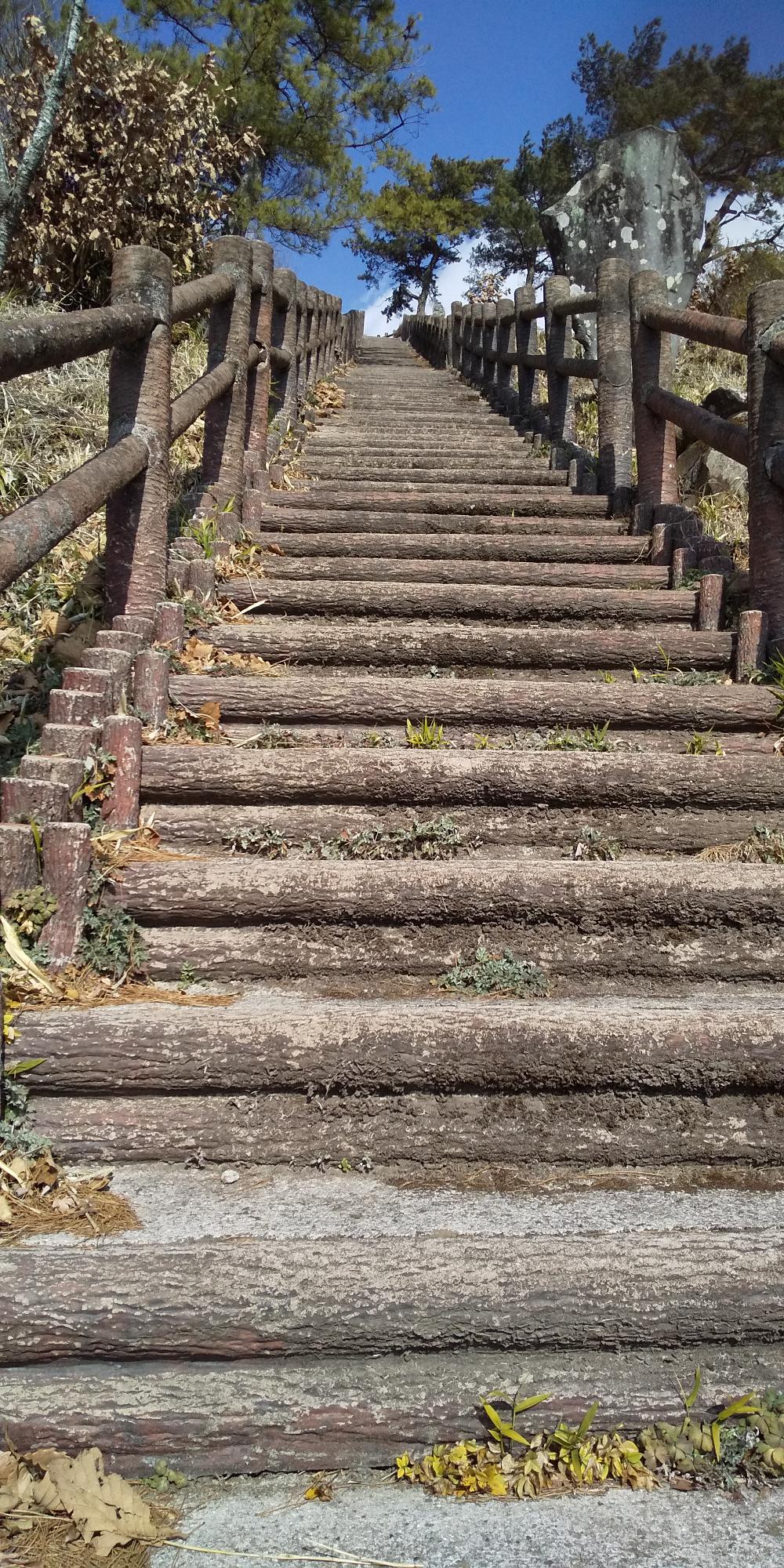 My husband's shoe size is 11 ( USA ) 44( EUR), he was on his tip toes all way up!
Anyway, there is a hand rail and also the steps are not so long, so you will get the top easily.
Then, here we are!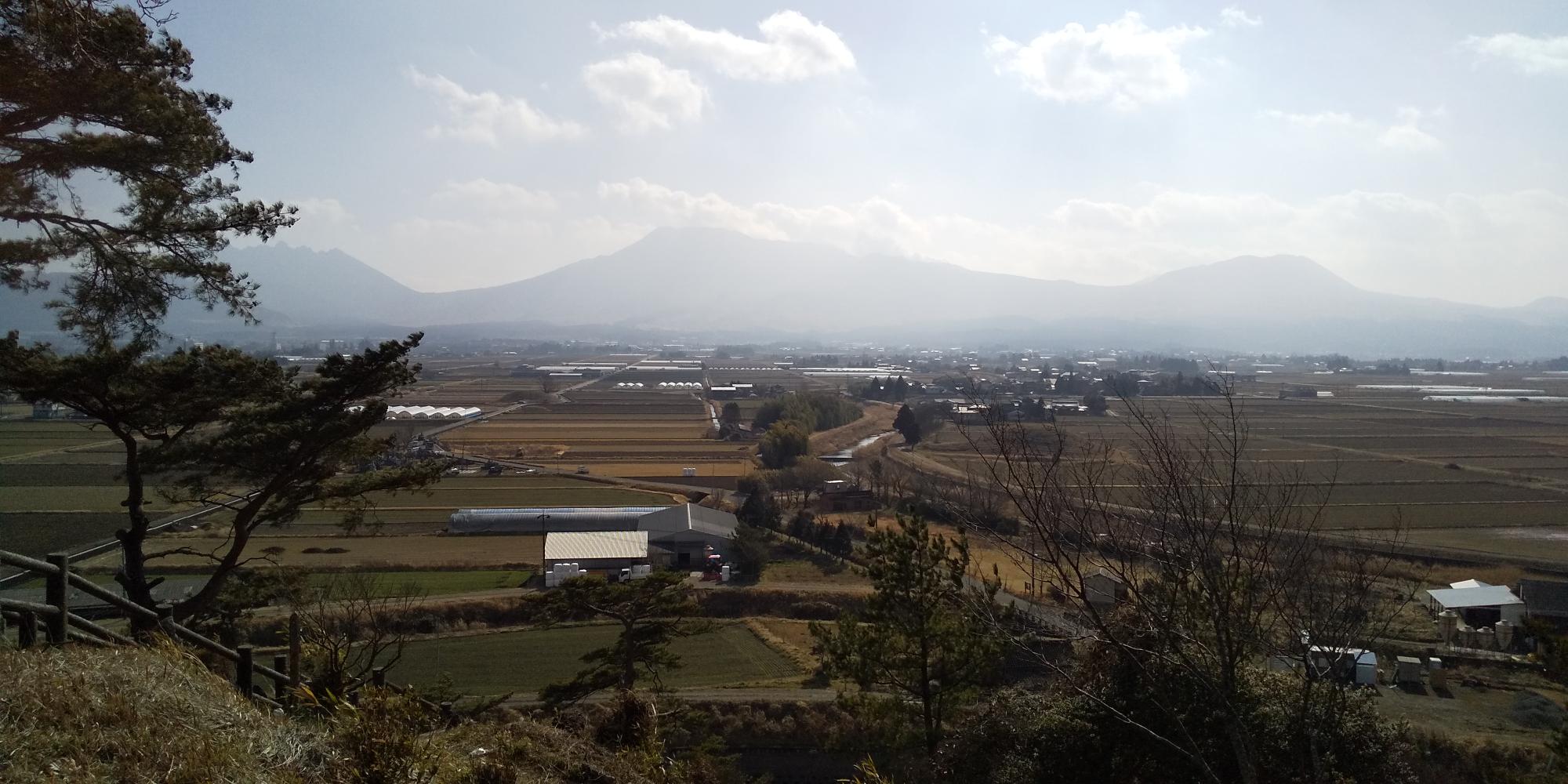 With only a little bit climbing, you can have this view 😀
You can see the buddha laying on his back.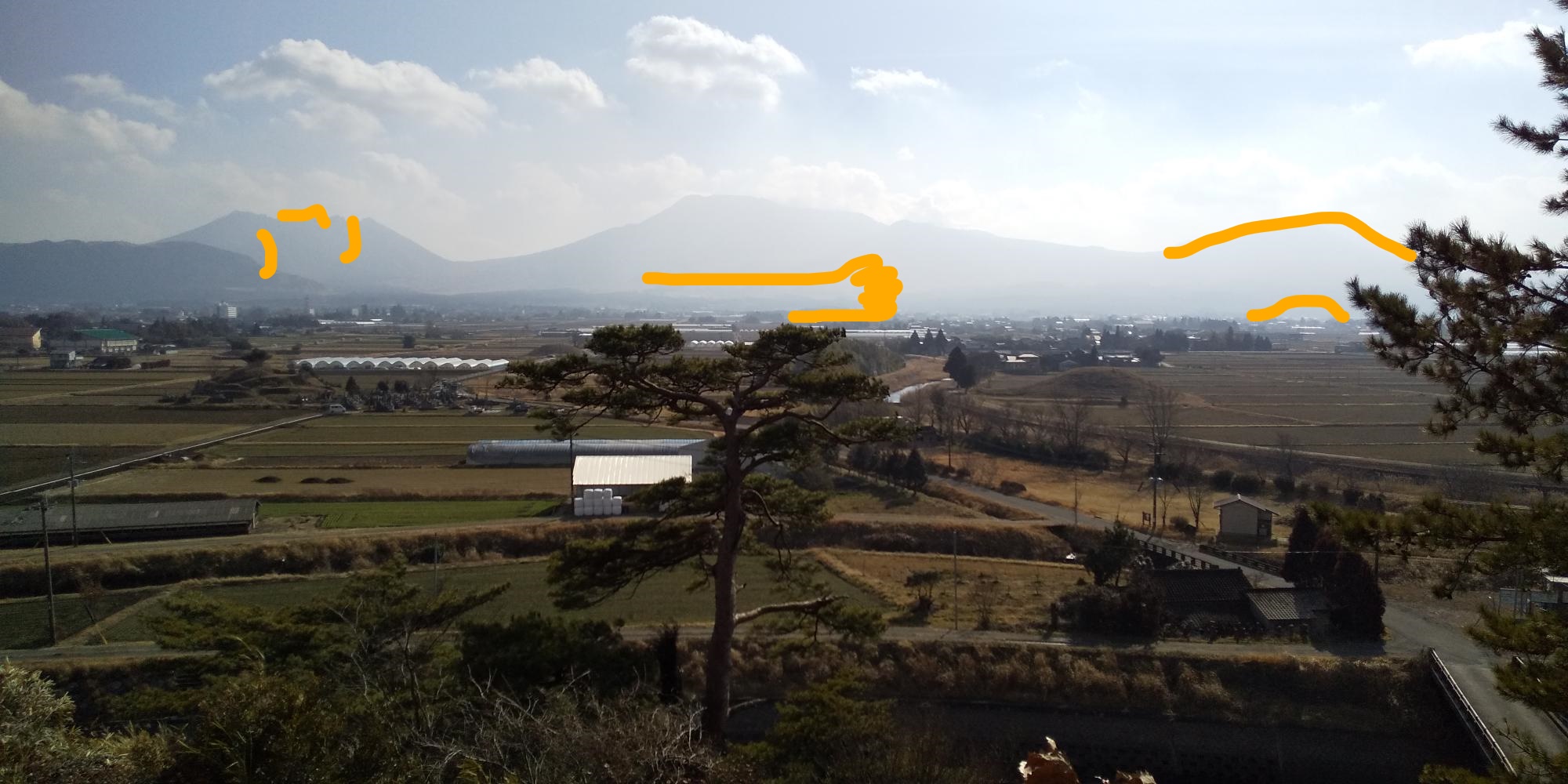 Now please look at the caldera. What are these mounds of dirt? Are they natural?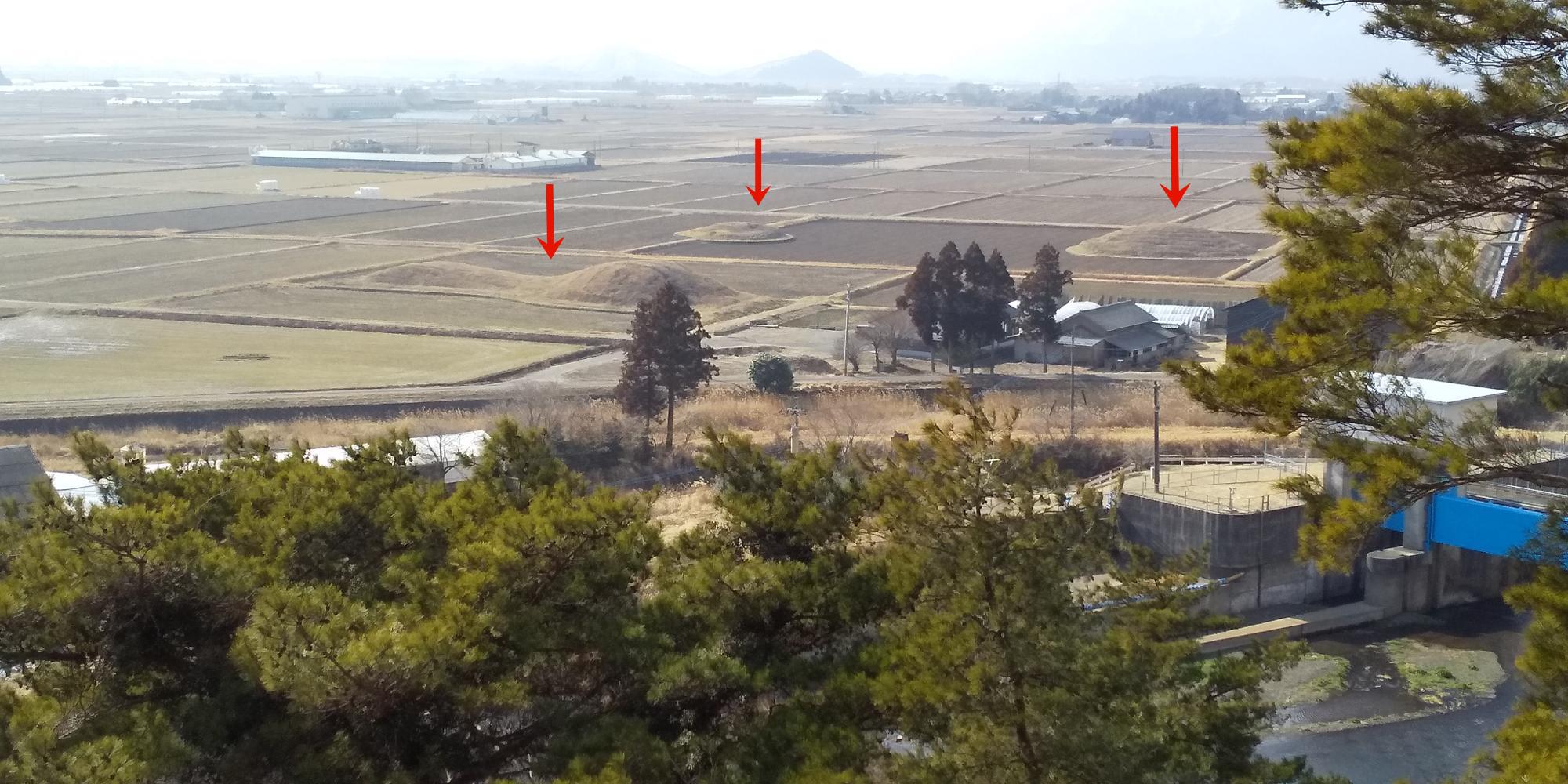 The answer is no.
These are the big tombs for somebody with high social class. It is called as Kohun in Japanese, tumulus in English. (But my husband didn't know this word, I just told him it is something like pyramid in Egypt)
Cremation started only after Buddhism came to Japan around 550 A.D.. before that, the burial was general way.
We have many Kohun (Tumulus) in Japan, the largest one in Osaka.
Nintoku-ryo is the tomb of Emperor Nintoku and its length is 486 m! Wow! It is huge!
Well, these tumulus in Aso are not special in their size but it is amazing that Aso has even tumulus….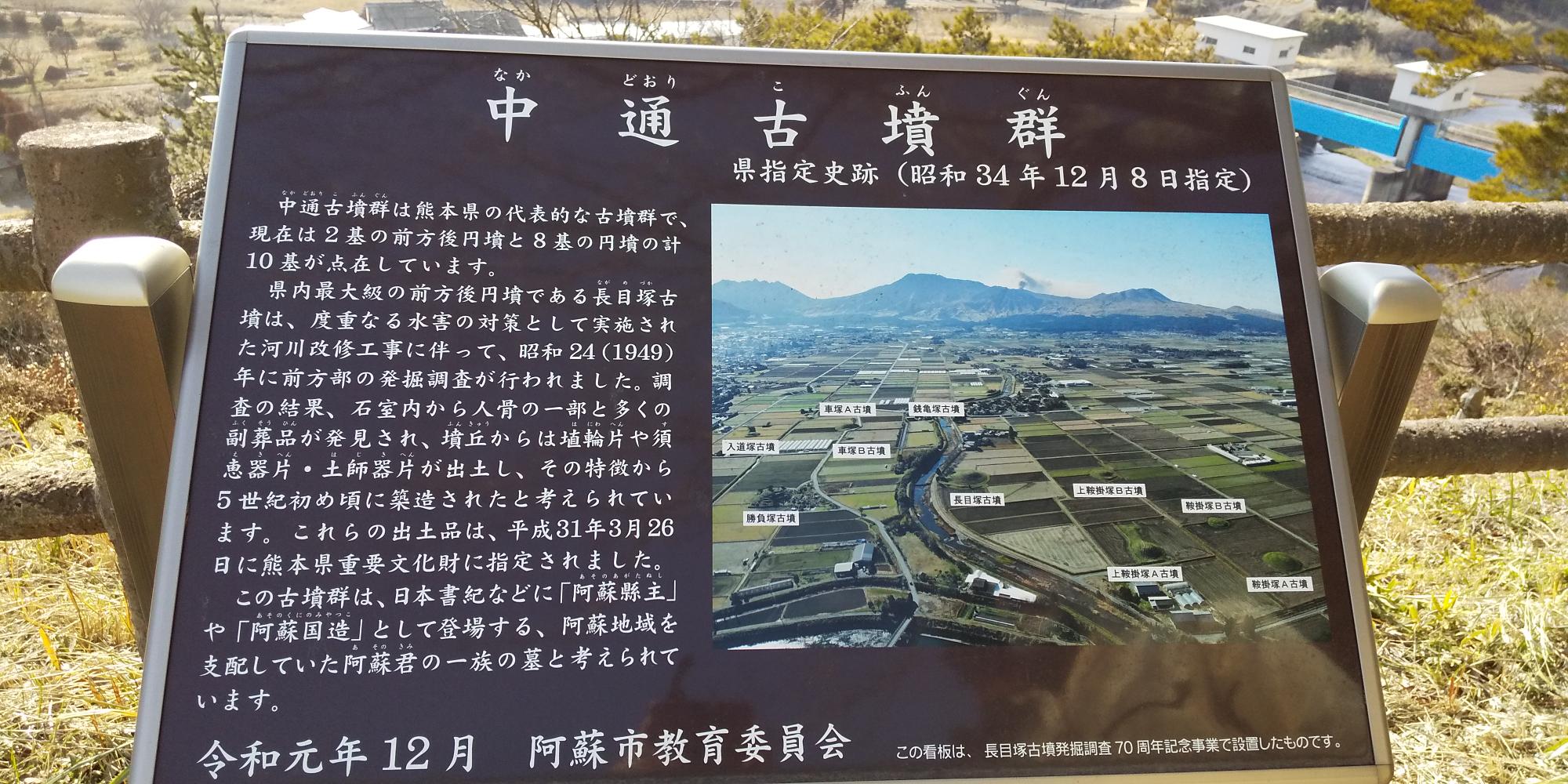 It is fun to count all 10 mounds from here. They are Aso caln's tombs made in 400~600 A.D., Aso clan opened and owned Aso shrine for generations,they have had a lot of power in Aso.
There is one with shape like old keyhole. This shape means the person buried there was with higher social class.
Actually, the one beside river was also had a keyhole shape, and it was the largest tumulus in Kumamoto.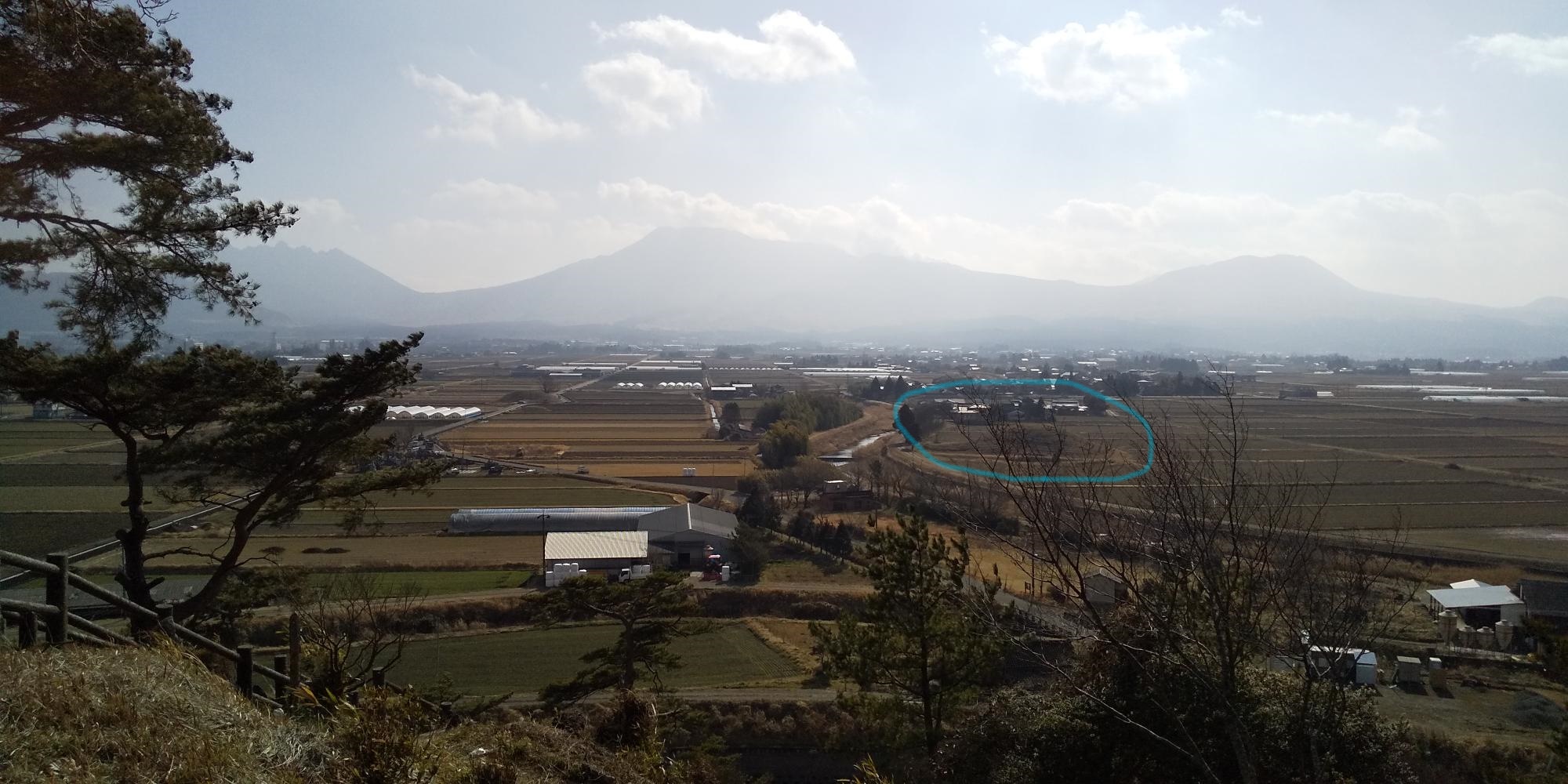 But in 1949, the half of tumulus was gone because of the construction to stop the flood. All the goods found at that time were so precious and they were designated as " Important cultural treasure of Kumamoto" in 2019.
Active volcano, large caldera, hot springs, natural water …and so on.
So many geographically amazing spots are here, but also it is quite interesting from historical point of view.
Nobody was there as we expected.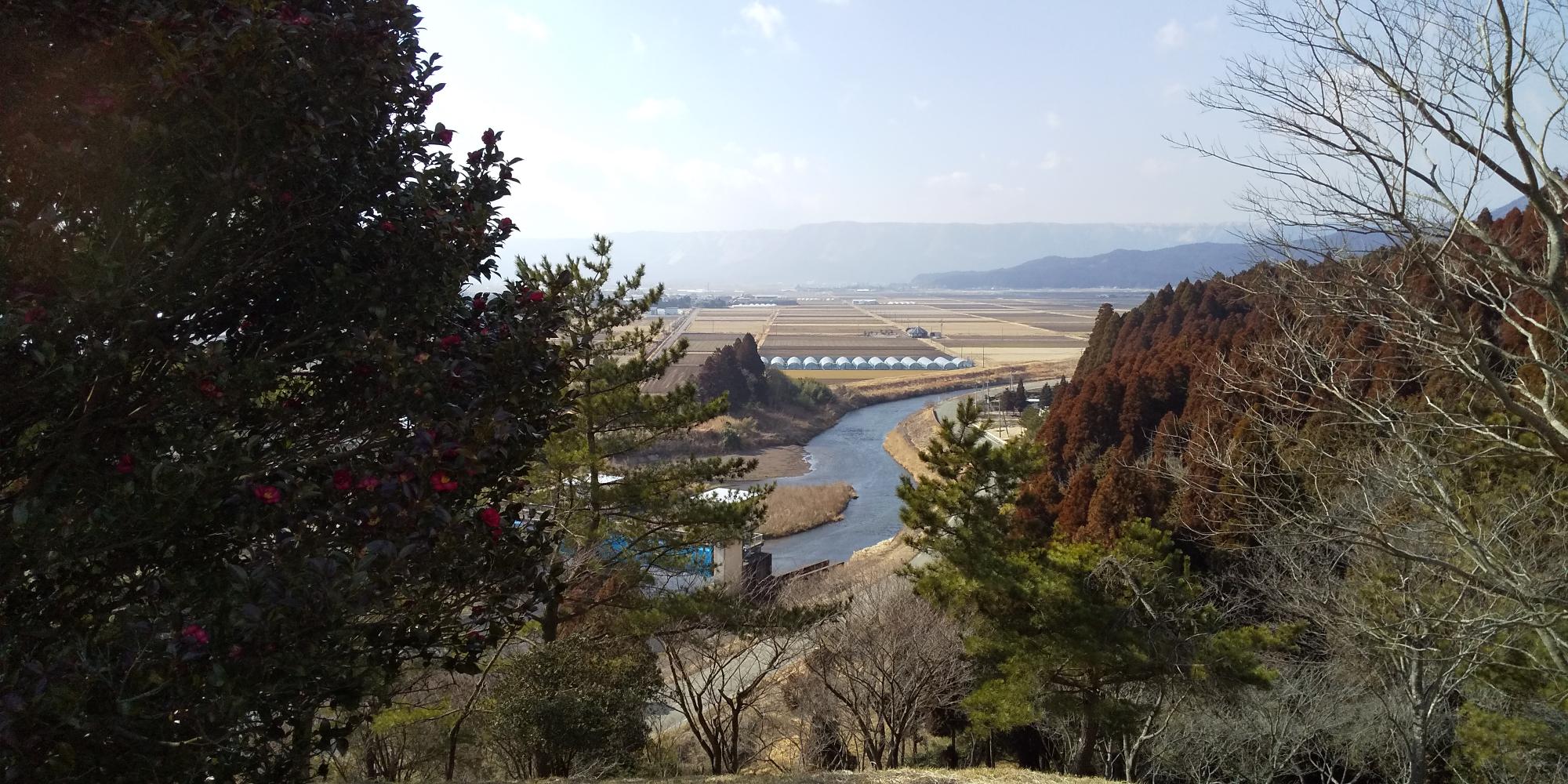 These views were there just for us.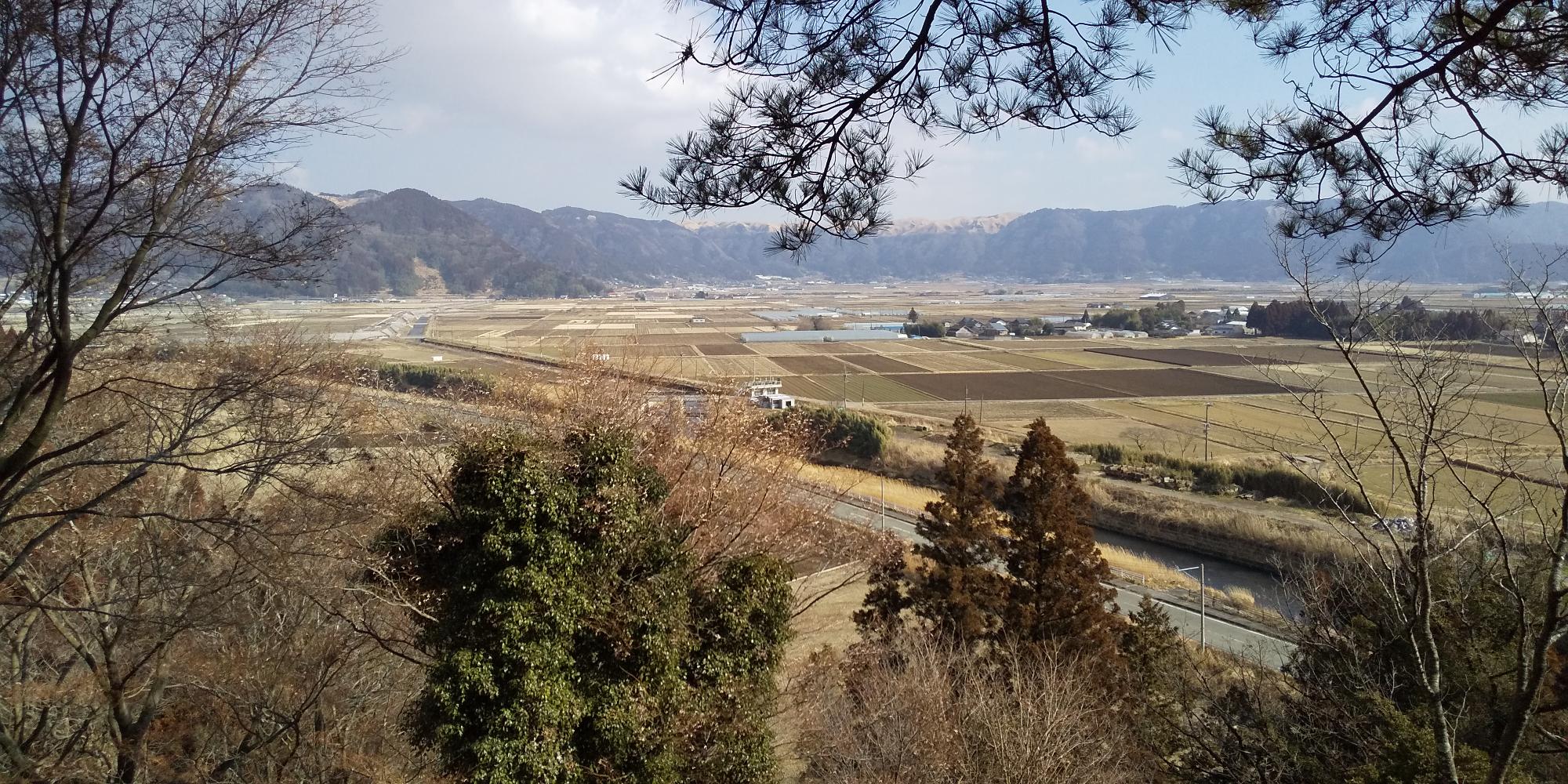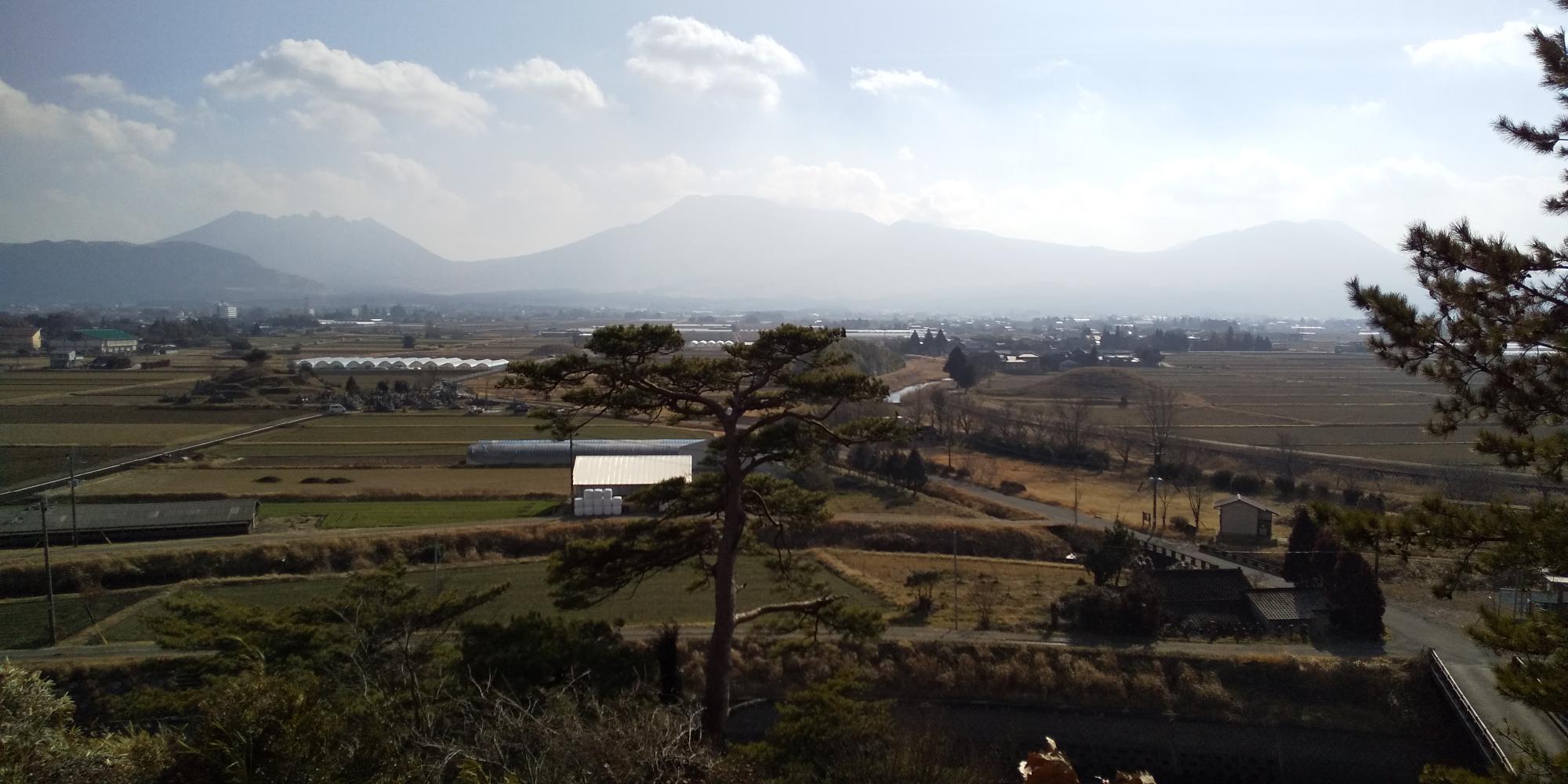 We enjoyed our lunch there. It was a bit windy, though:)
In April and May, the green tumulus will stand out in the rice paddies filled with water.
It will be even prettier.
The other side of the hill was like this.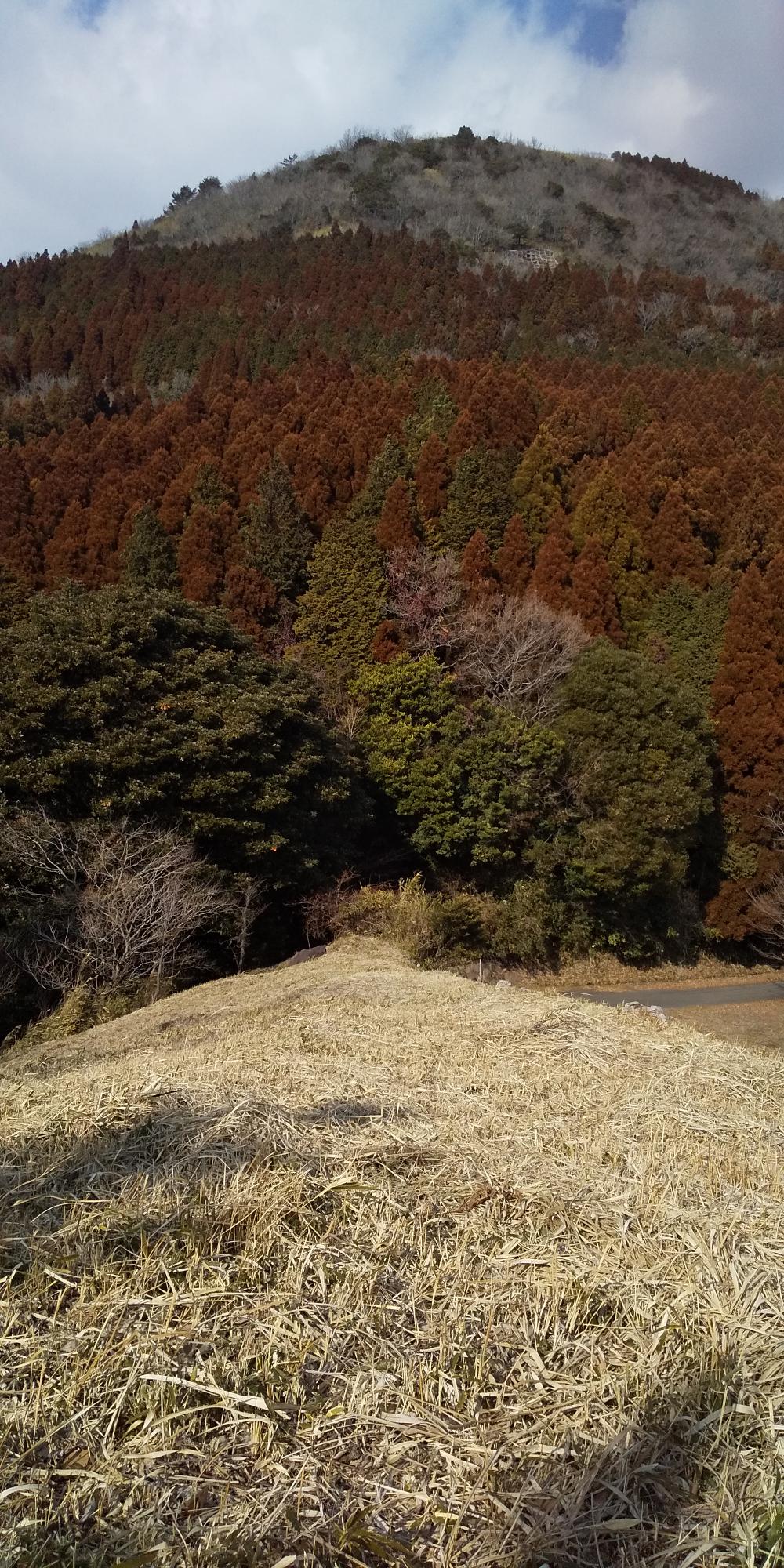 It will be nice to lay on this grass and take a nap on a warm spring day!
If you have a chance to visit Aso, it will be fun to explore some small sightseeing spots. It could be your most favorite experience in your trip!
Shoranzan:10 min by car, 30 min by bicycle from Michi no Eki Aso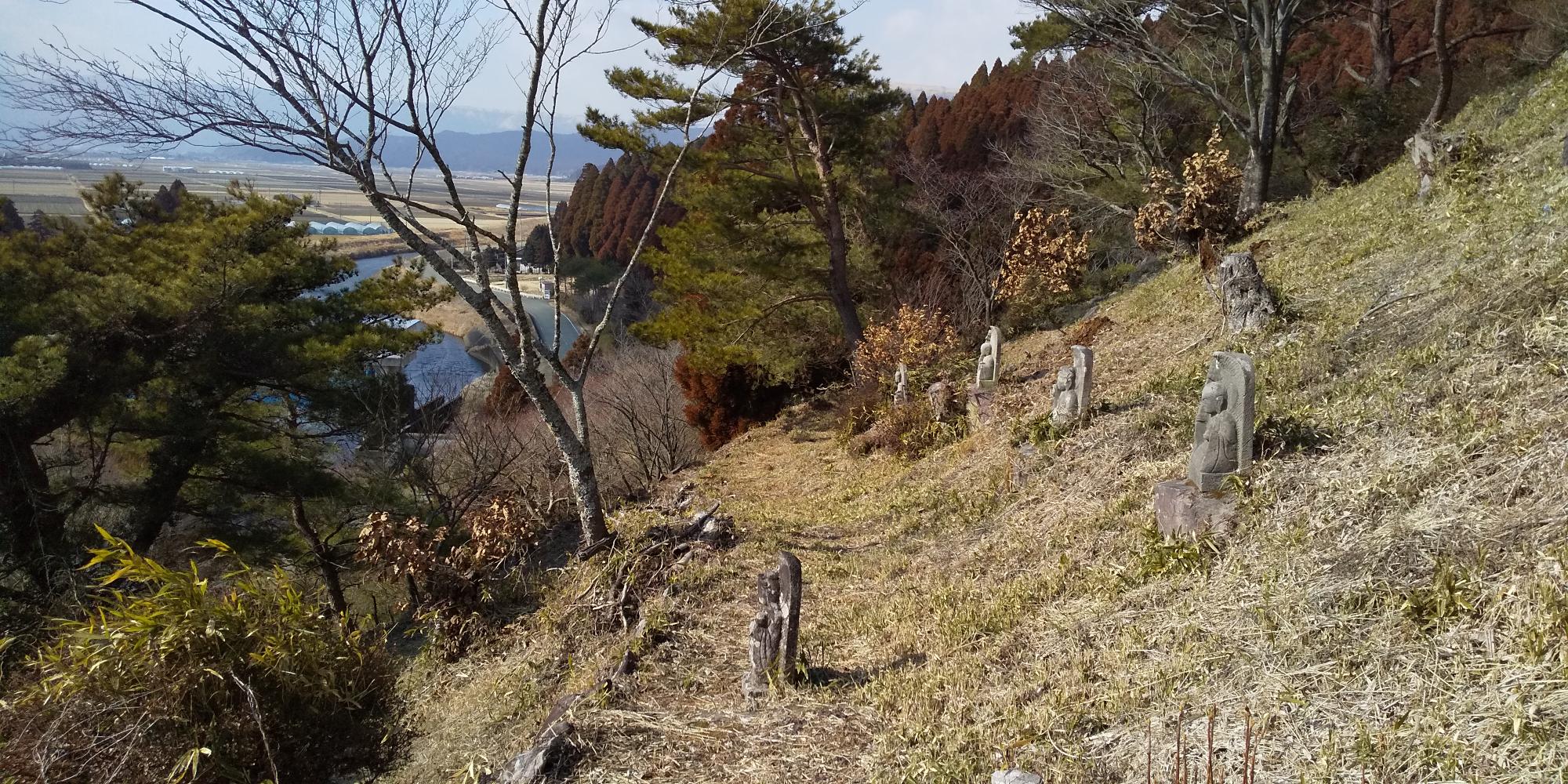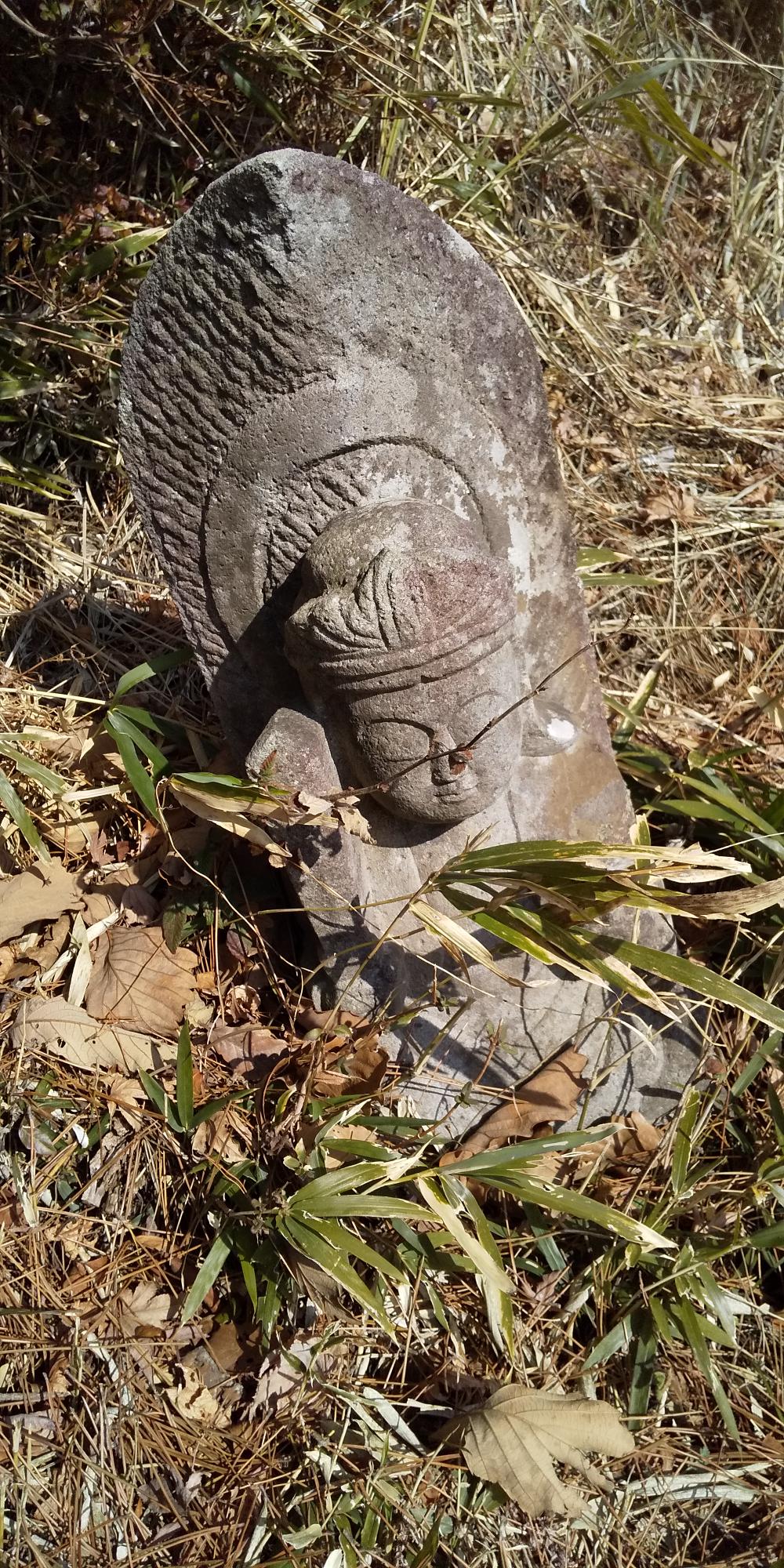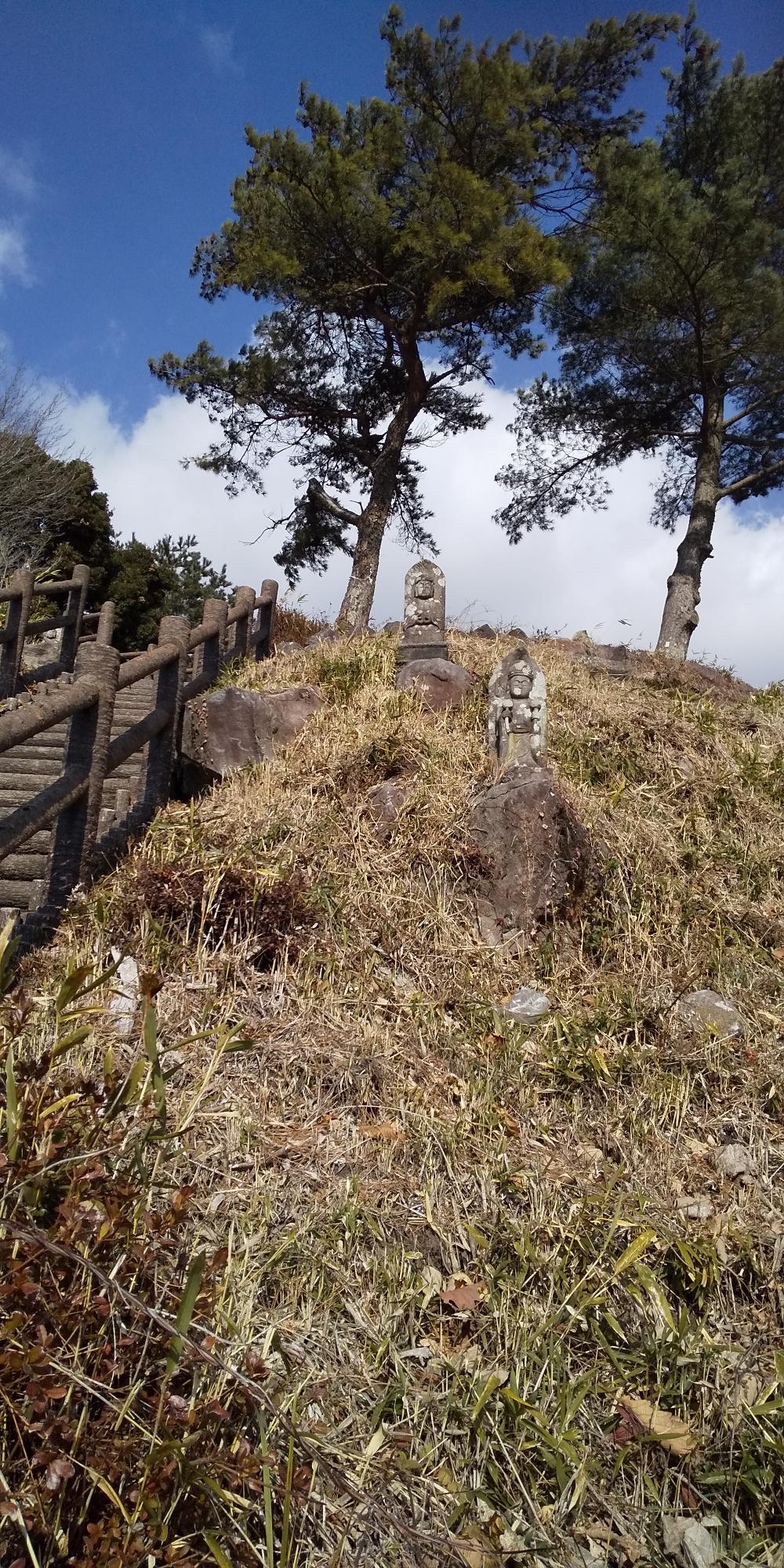 So many cute little buddhas at Shoranzan are looking forward to seeing you soon!
Kana