One Piece is a very popular manga and anime all around the world. The writer, Eiichiro Oda, was born in Kumamoto and that's one of the reasons why after the Kumamoto earthquake in 2016, he decided to help with the prefecture recovery. That is how statues of popular One Piece characters can be found all around Kumamoto. And there is one portraying the famous character Usopp just in front of Aso station!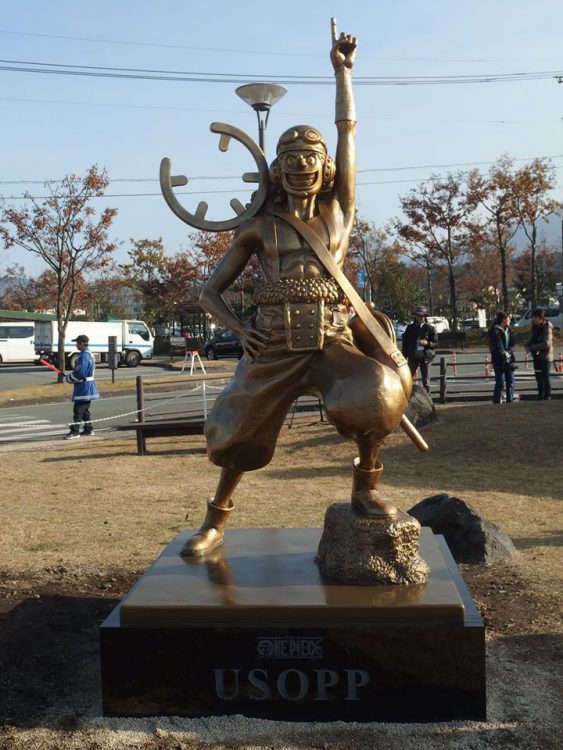 It is not fresh news because this statue was revealed on December 8th last year, but I didn't have the chance to write about it yet. There was a big reaveal ceremony and a lot of people gathered in front of Aso station to be the first to see the statue. Popular mascots like Akaushi-kun and Kumamon were also there as you can see on the pictures. Many cosplayers were there too and special goodies were distributed to the luckiest.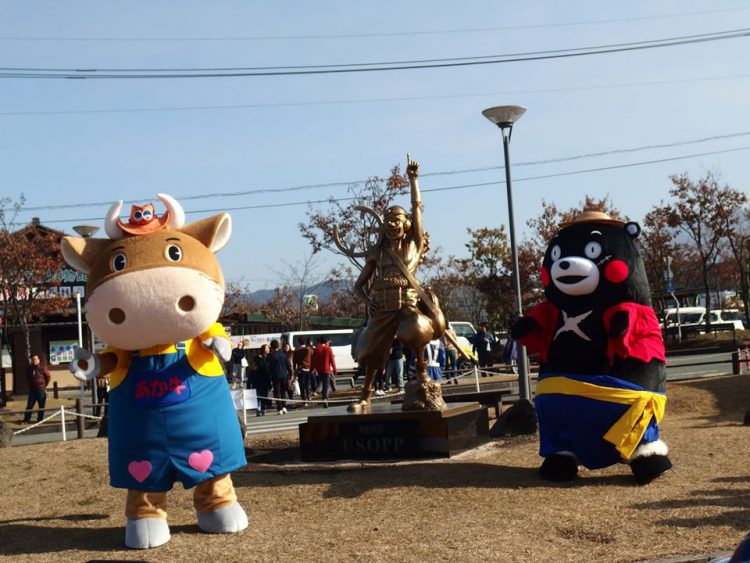 いよいよ12/8(日)13:30~ アニメ『ワンピース』ウソップ像の除幕式が行われます!
一足先にウソップもやって来た!ウソップは阿蘇駅と阿蘇山どっちに向くのでしょ~か??https://t.co/HK3Szw6CVS#阿蘇 #ウソップ #ワンピース pic.twitter.com/SLGetIxHjs

— 道の駅阿蘇 Michi no Eki Aso (@michinoekiaso) December 6, 2019
The day before the official twitter account of the manga artist retweeted the picture we took before the reveal. You can not see the actual statue on the picture but this is still to this our most popular tweet and by far…
Even today, every time that a train or a bus arrives at the station, you can see people gathering around the statue to take pictures and often posing in front of it. Usopp is now part of the scenery and I'm glad it is.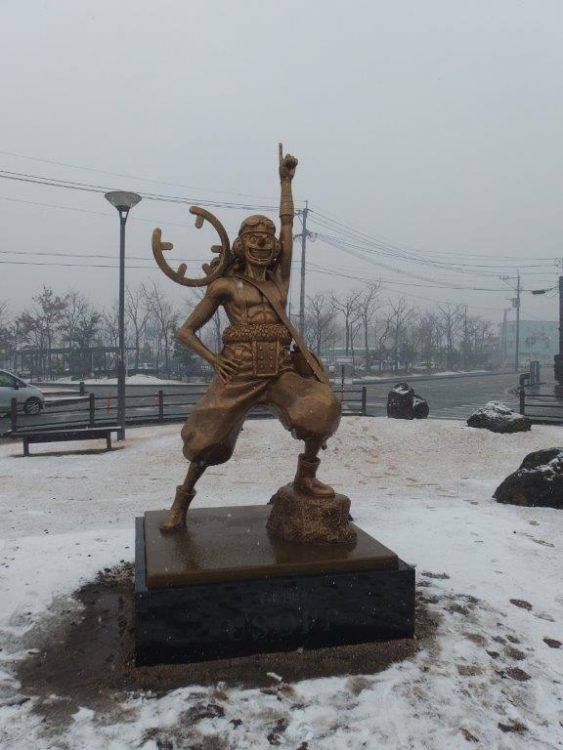 See you soon in Aso!
Franck.