Hello everyone!
It is a beautiful day today! It has been nice for days and we see many tourists coming here for shopping at Michi no Eki Aso.
I don't want to be at my desk honestly, I want to go out, too!
Well, I would like to share some photos with you.
Now it is the harvest season, you can see a lot of things are going on at field.
Some rice had been cut already, I saw an old lady was working on this rice straw stacking.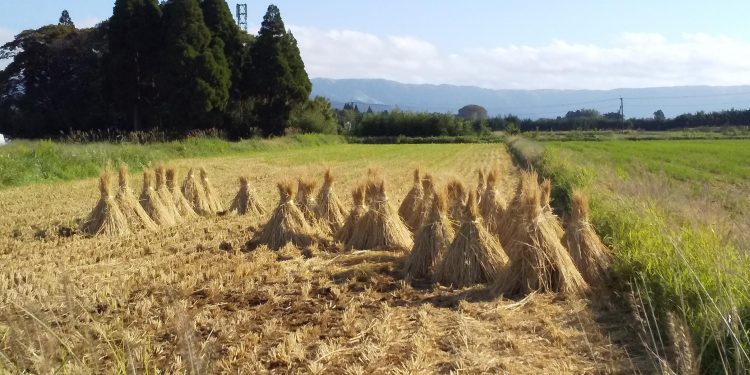 Also the hay rolls are everywhere.
These are actually rice plant, but we cut them when they are still green, before producing the crop.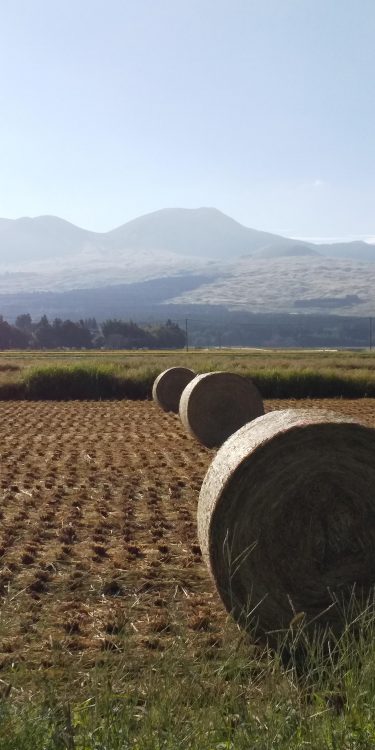 Cosmos are blooming、they are so colorful:)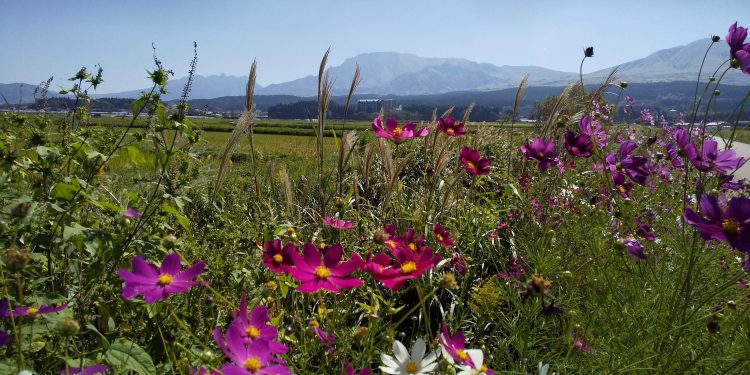 Susuki, a type of pampas grass is always symbolic plant of fall in Japan.
I see them everywhere now. The combination of Aso mountain and susuki is always cool.
I am stopping my car so many times lately to see this cool view.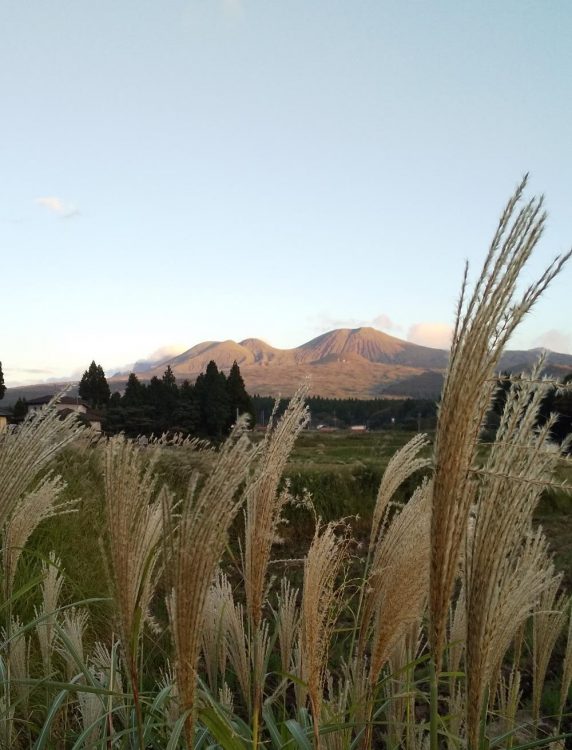 Locals make a maze for kids at susuki pampas grass field in fall. (Not at corn field or sunflower field..)
My kids are looking forward to playing there every fall.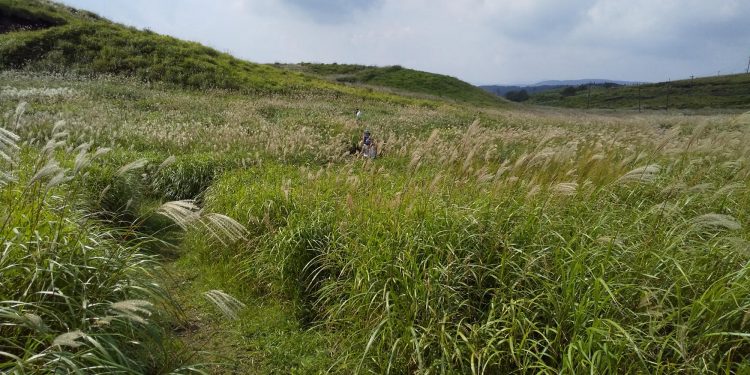 Buck wheat might be not so familiar for you unless you are a health nut😊
These are soba (buck wheat) flower, it is blooming right now in Aso.
They sprout only under 20℃, and their pistils won't grow over 28℃.
Our climate in Aso is perfect for Soba (back wheat) in fall.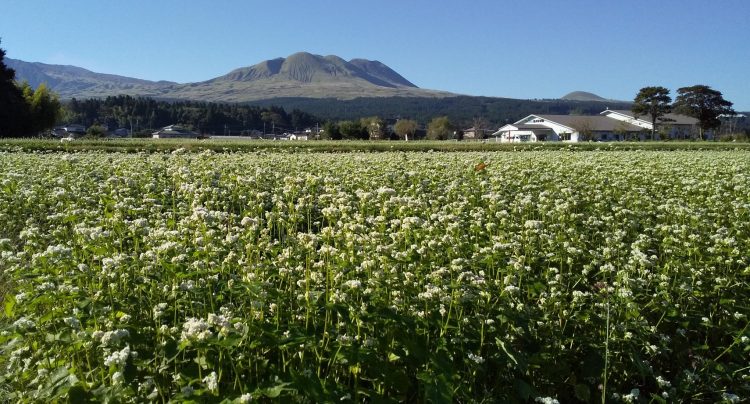 They are so beautiful to see and yummy to eat😊
Soba ( buck wheat ) has strong flavor but if you like them you can eat such a fresh soba noodle in Aso.
These are just part of our life . I am so amazed how beautiful they are.
The other day, Aso city was listed into Top 100 of sustainable destination in the word by Green Destinations Foundation.
https://greendestinations.org/japan-sustainable-landscape-conservation-and-tourism-promotion-in-aso-region-by-utilizing-1000-year-old-grasslands-in-a-creative-way/
October and November is a good time to travel around.
Please come to Aso and enjoy seeing and experiencing such a beatiful life here.
Kana