Hello from Michi No Eki Aso!Today is final day of small vacation in Japan. It's beautiful sunny day 24 degrees. It's perfect day to enjoy Aso's nature by bikes, motorbikes or cars♪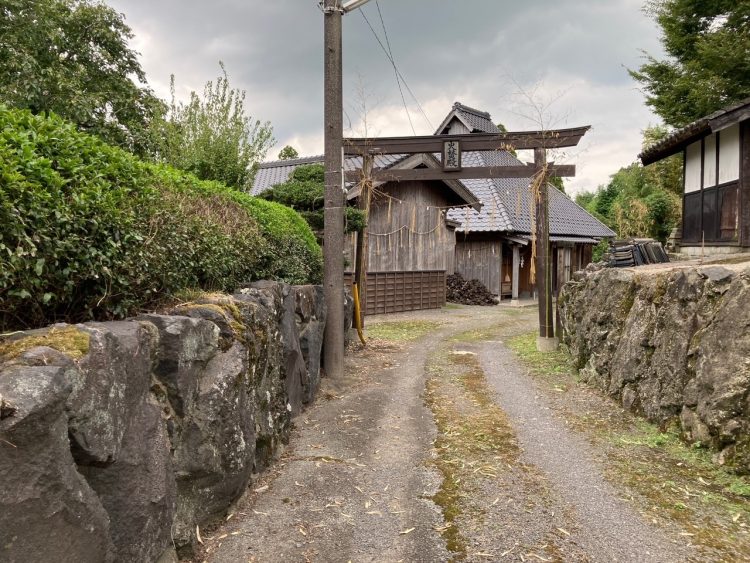 I had visited one Shimonomiya shrine. They are doing one specific ritual now.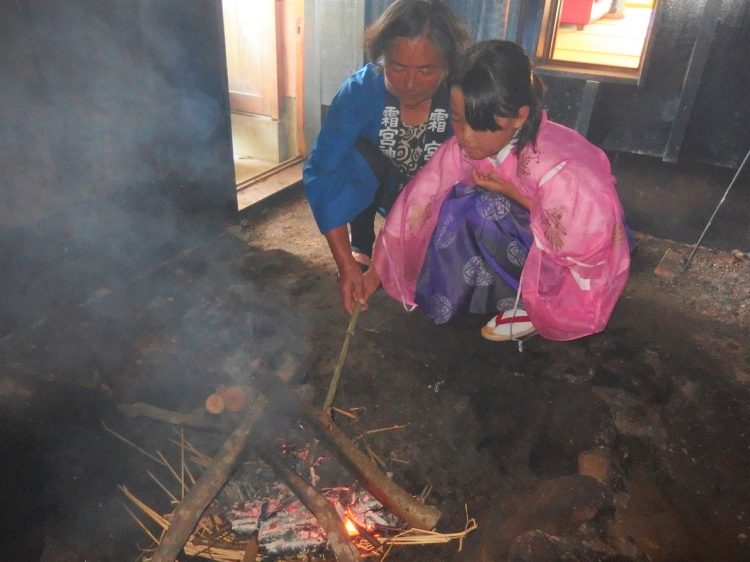 A local young girl called "Hitaki " (火焚き乙女) is chosen to maintain a bonfire for 59 days. She stay in a place called Hitaki-den.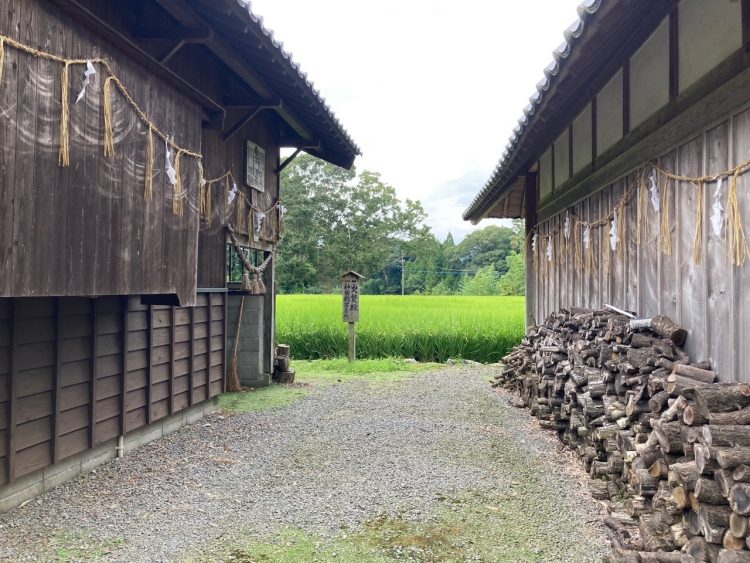 New Shimenawa (しめ縄・the rope for device inside and outside) are fastened all over in Hitaki-den.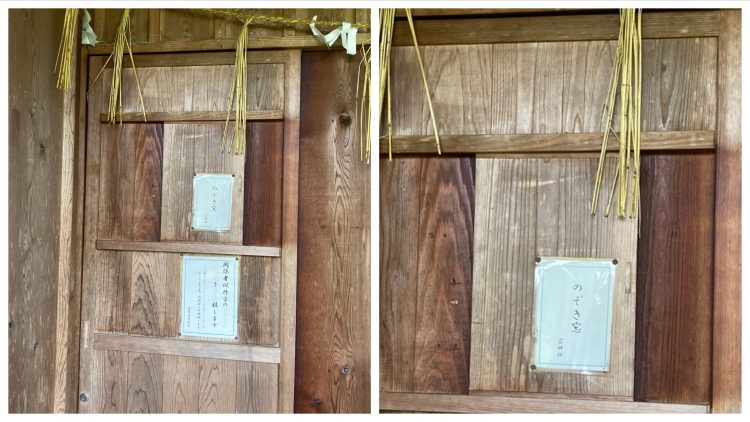 This is observation window. Normally we can see inside how to bonefire but not in this year because of COVID-19.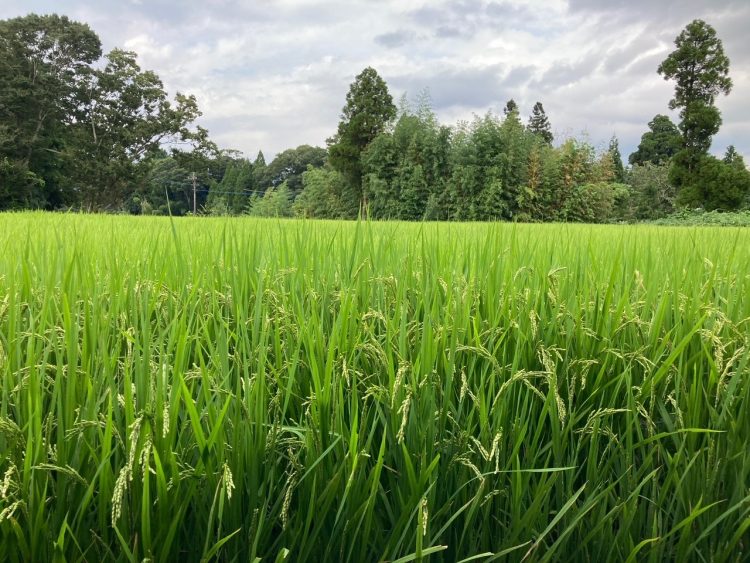 Hitaki ritual is a famous ritual held to appease the anger of Kihachi. It is said that in ancient times, Takeiwatatsu no Mikoto, one of the main deities of Aso, brought with him his servant Kihachi for practicing archery.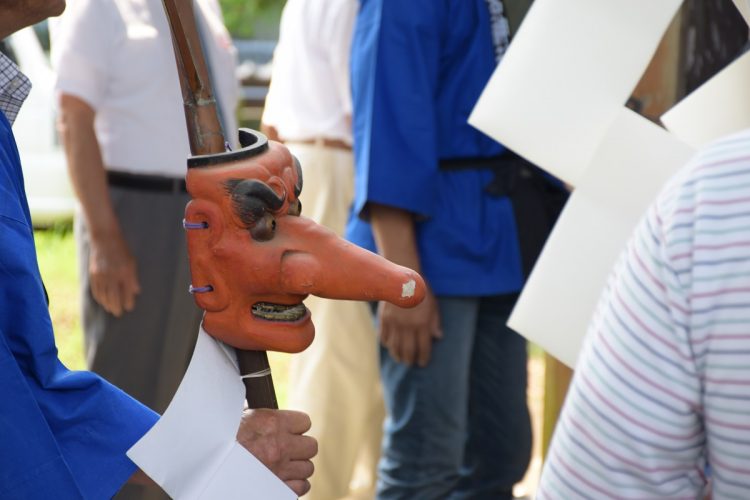 Kihachi was charged to retrieve the arrows but exhausted, he threw back the 100th arrow with his foot. Furious, Takeiwatatsu no Mikoto cut off Kihachi's head. After reaching the heaven, Kihachi began to bring frost to Aso, and Shimo Shrine was established in Yakuinbaru area to appease his spirit.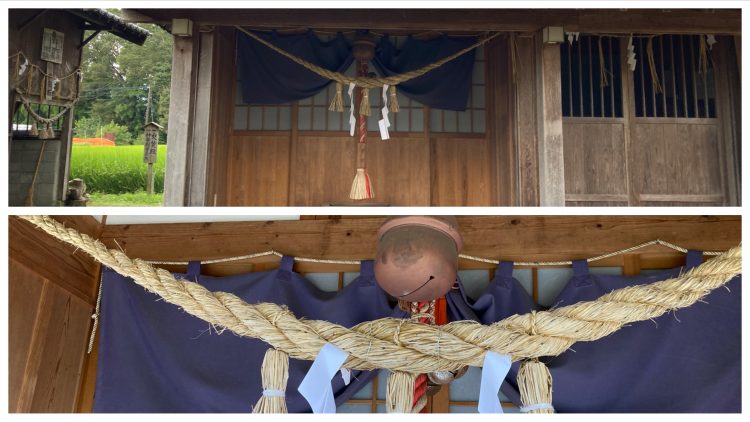 This Shinto ritual is one of the Aso's agricultural festivals that were designated as a national selected intangible folklore cultural property in 1982.Aso's rituals are connected with fire element. This is one of the reason why Kumamoto prefecture is called "land of fire" (火の国).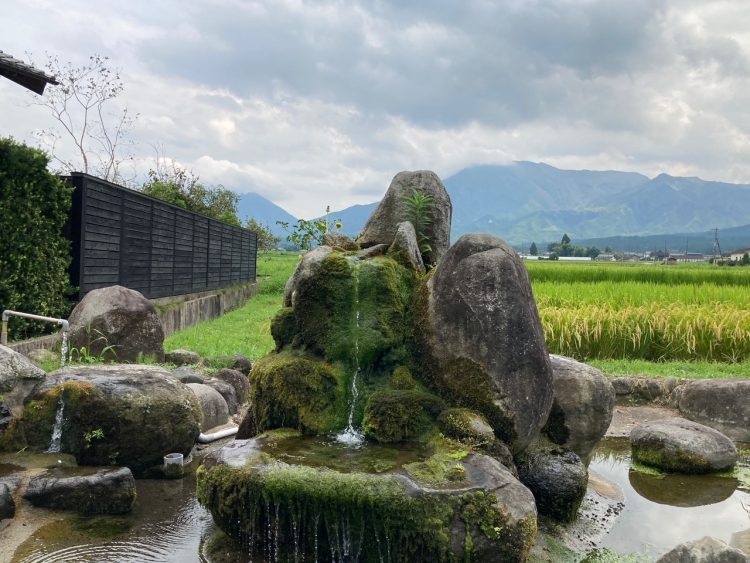 Near the Shimo shrine, there's spring. Water is another element of Aso. Water and hot springs are abundance of active volcano!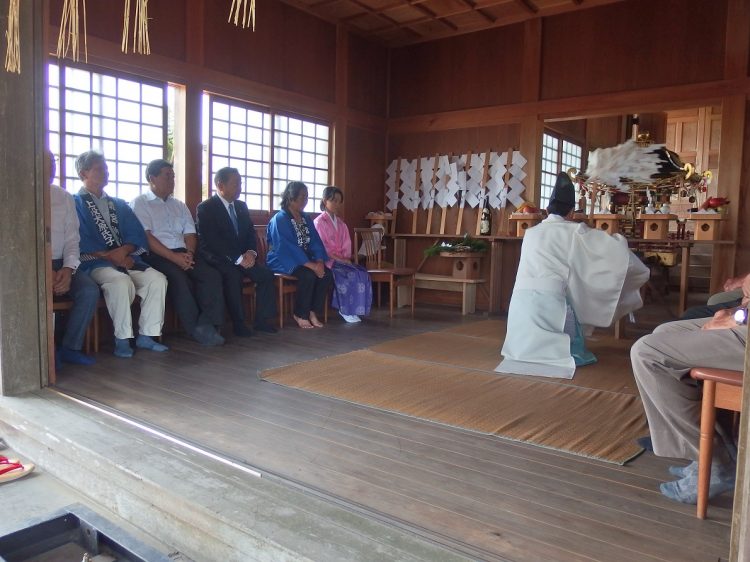 Once re-start traveling, please come Aso and enjoy our ritual and nature!!
Have a nice Monday♪
Thea
*+†+*――*+†+*――*+†+*――*+†+*――*+†+*――
道路情報や店舗情報など道の駅阿蘇Facebook、道の駅阿蘇ホームページでもお知らせしておりますのでご活用下さい。
道の駅阿蘇(NPO法人ASO田園空間博物館)
TEL:0967-35-5077
阿蘇市内の地図はコチラから
あかうしのあくびvol.28 ⇦最新号が出ました!
道の駅阿蘇は、9時~18時まで営業中。
「道の駅阿蘇ネットショップ」で阿蘇の特産品絶賛販売中です!
*+†+*――*+†+*――*+†+*――*+†+*――*+†+*――