It is getting cooler and comfortable to spend time in Aso. Also there are some autumn colors you can see on the mountains.
Today I am going to talk about one of the sites you must visit in autumn!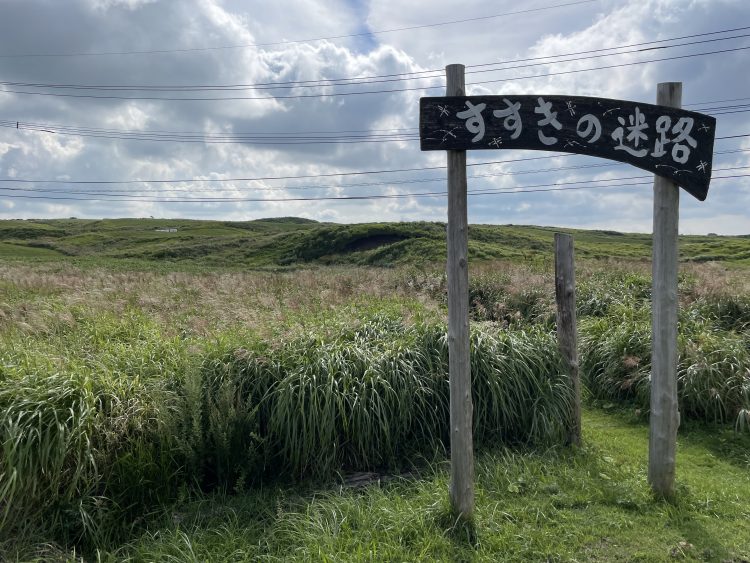 Susuki no Meiro is located near the Kabutoiwa observation deck.
Susuki is a Japanese pampas grass. They are dancing on the mountains and their views are very special and gorgeous.  
This is Sususki.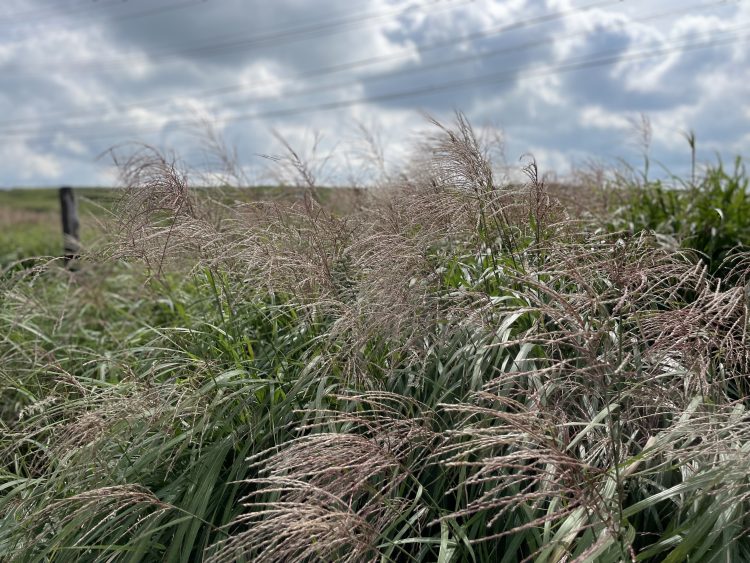 When I took the photos, it was the beginning of September. Susuki might have been growing up more right now. 
What does the Meiro mean? Meiro is a labyrinth.
The locals make a labyrinth using Susuki every year in this season.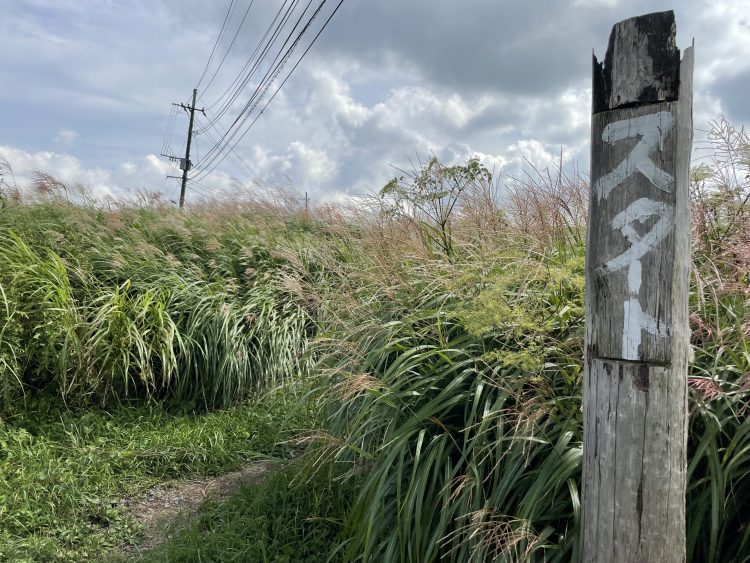 When you drive a car on the Milk road ( Route 12 ), You will see this sign.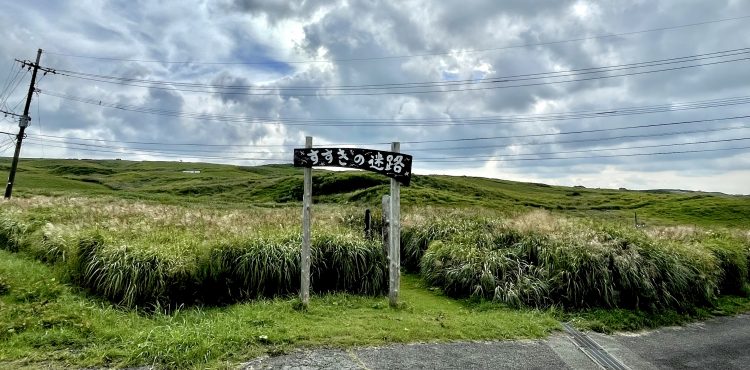 Did you realise that the sign is handmade? Yes, the locals make them handmade. They want children to play with nature in Aso.
What an amazing idea! Then, children can feel free to enjoy even now!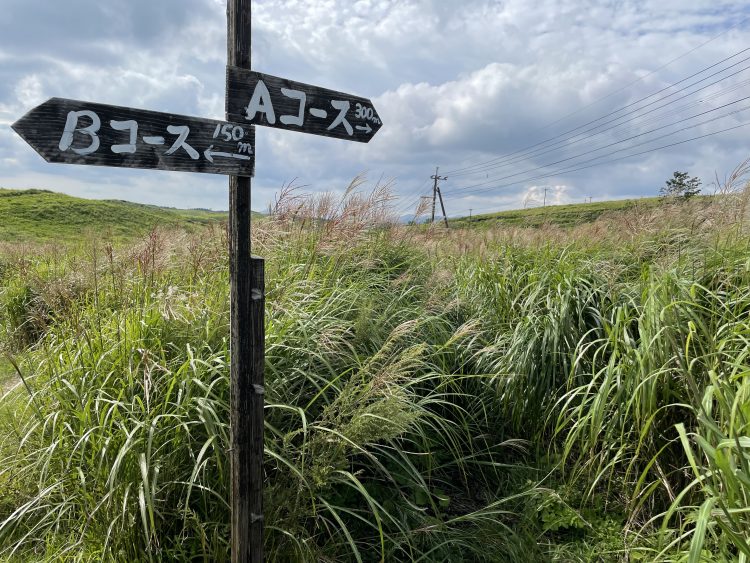 There are two courses, 300 meter long (A course) and 150 meter long (B course).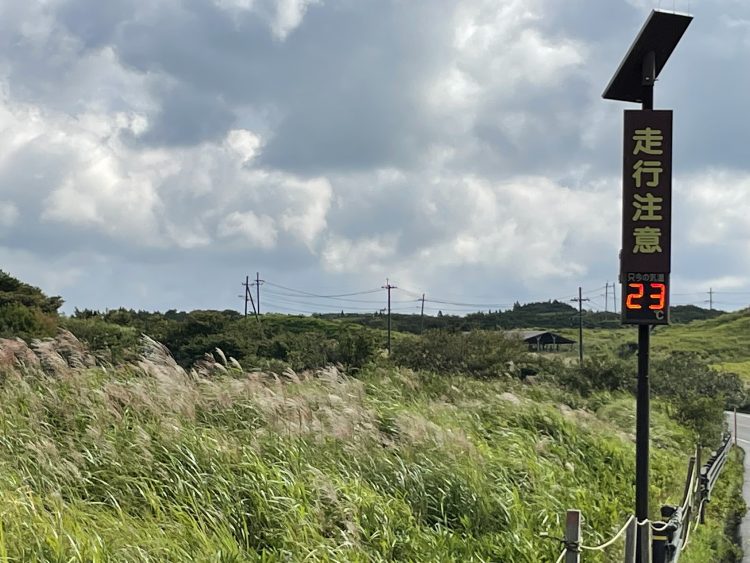 My height is about 170cm and the pampas grasses are higher than even me. They make us confused in the labyrinth! It is very interesting!
At the Kabutoiwa observation deck, you can see such beautiful views! It is unbelievable that we live in the caldera! Currently, this season's  rice is growing in Aso, and you can see the yellow rice fields.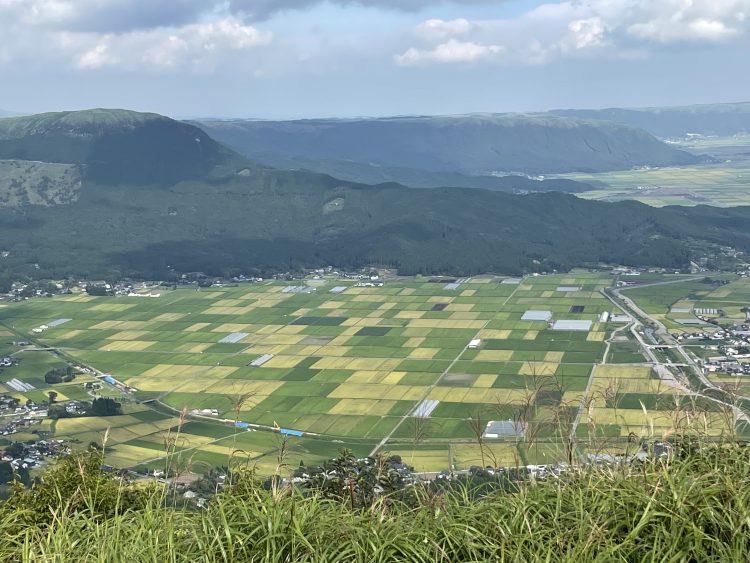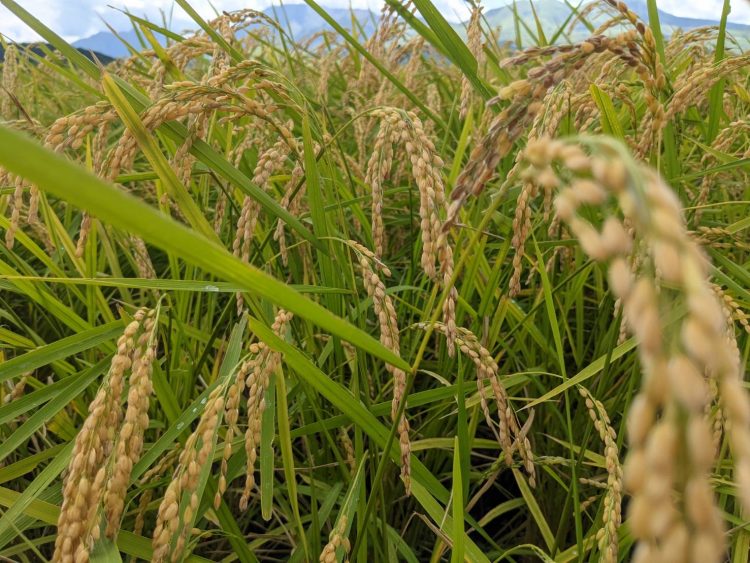 ( This is rice plants )
Susuki no Meiro is open until the end of October.
It is a real autumn season, you can have fun in any season in Aso. It is the biggest attractive point that you visit in Aso!
We are waiting for you and enjoy seeing the autumn view! 
Kirara