Hello from Michi no Eki Aso! Today I am going to talk about a shop called "Aso Nature Land"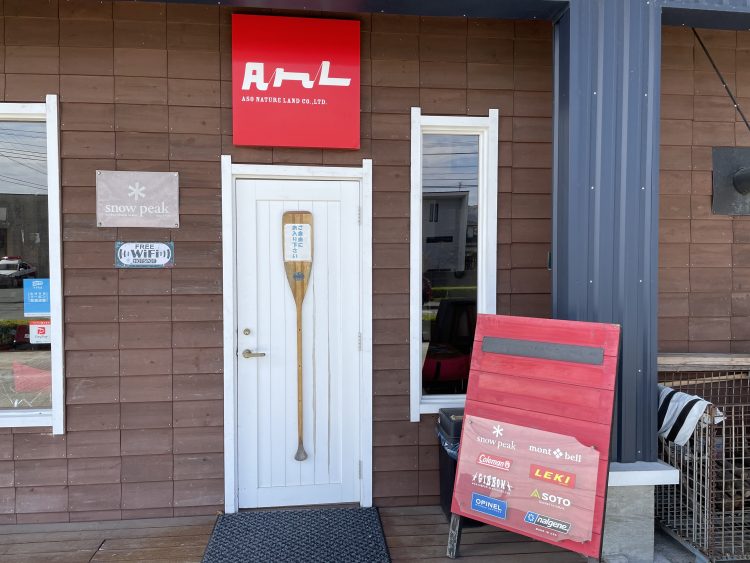 Aso Nature Land is a professional outdoor shop also, they organize fun outdoor activities in the stunning field of Aso! You can have a lot of fun adventures with our natural resources.
I experienced one of their summer activities, called "Mazeno Valley Source Trekking".
Mazeno Valley is located in Oguni town, Aso and there is not a public area. You can only go there with the certified local guides or trekking instructors.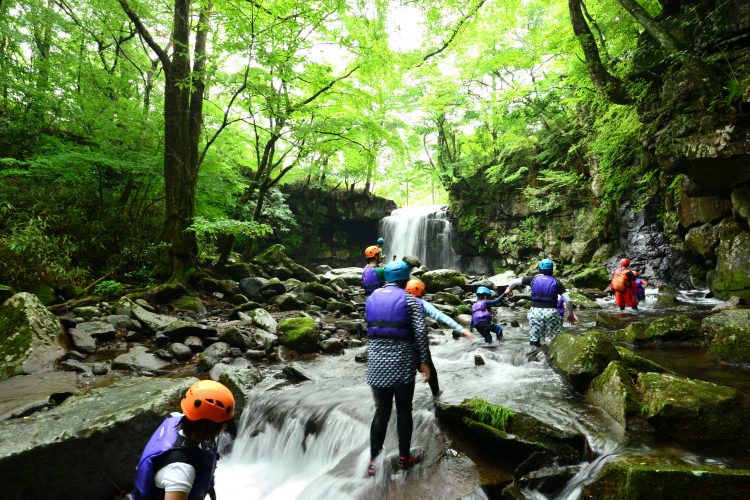 What is Mazeno Valley Source trekking?
You can enjoy the spring water while trekking to the goal of the big waterfall at Mazeno Valley. The area is still blessed with untouched nature. You will never forget the adventure in Aso! 
Firstly, I went to a place where l heard explanations and notices from instructors.
After that, I needed to wear a life jacket and a helmet for my safety. Umm… I wondered if I really needed it or not. Anyway, Let's go to Mazeno Valley!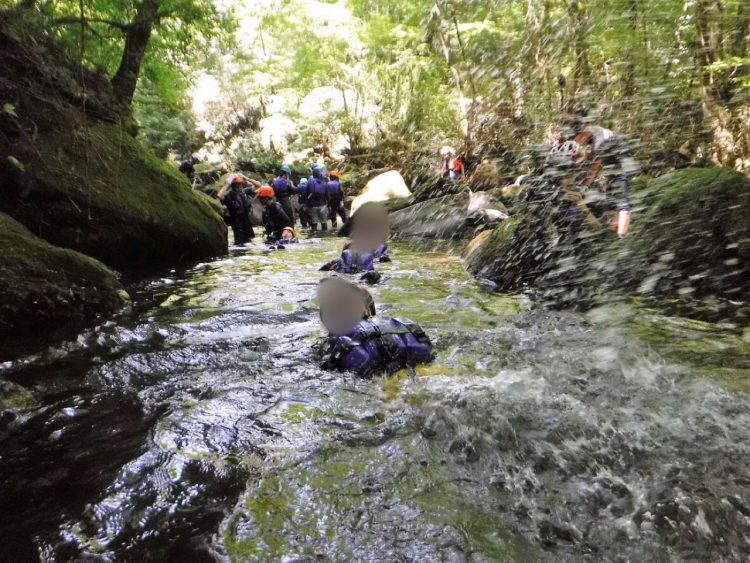 You will be free to float on the spring water and play with it too.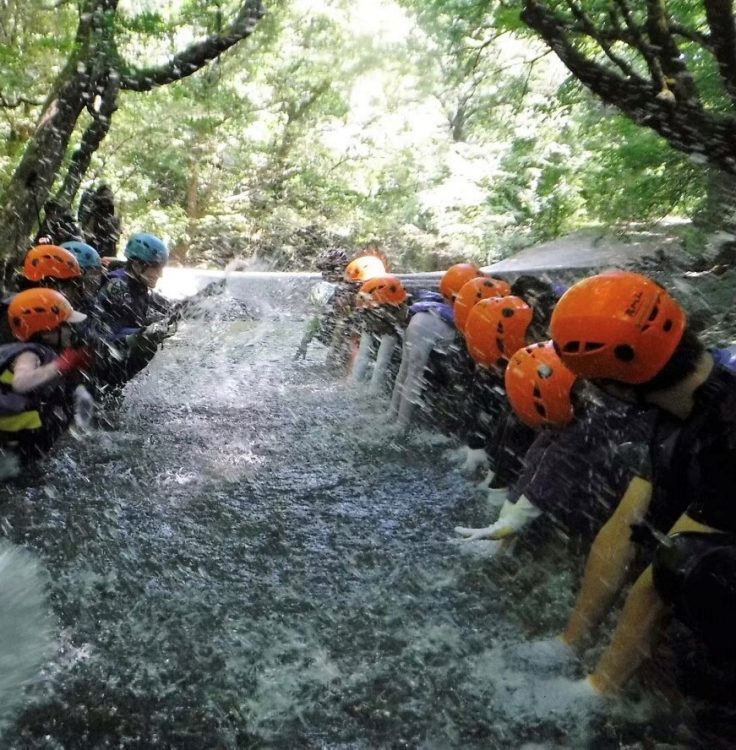 After I got used to the cold of the spring water, I went ahead to the goal where you can see a big waterfall.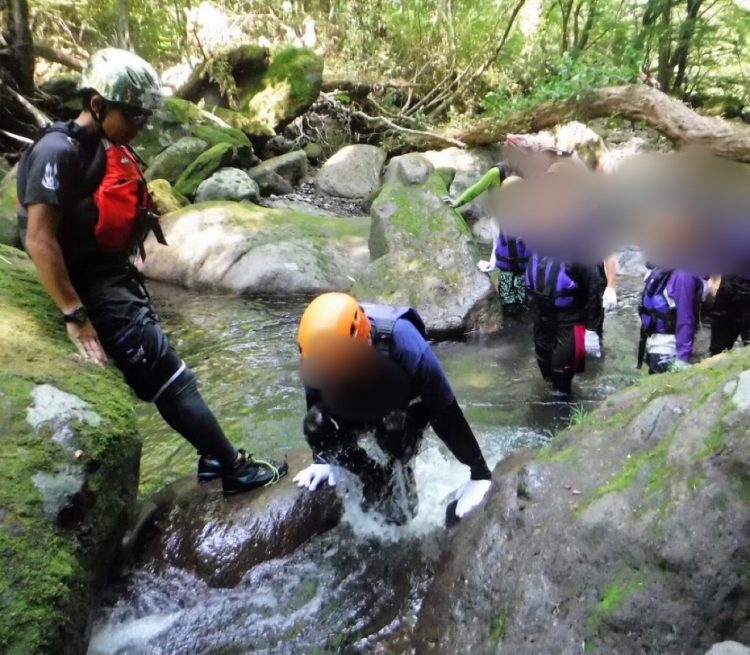 While reaching the goal, I got some advices,how to climb the rocks easily from the instructors. 
Some spots are a bit hard, so you will have to be with your friends or family and cooperate with them. But you may meet good trekking partners here by chance too!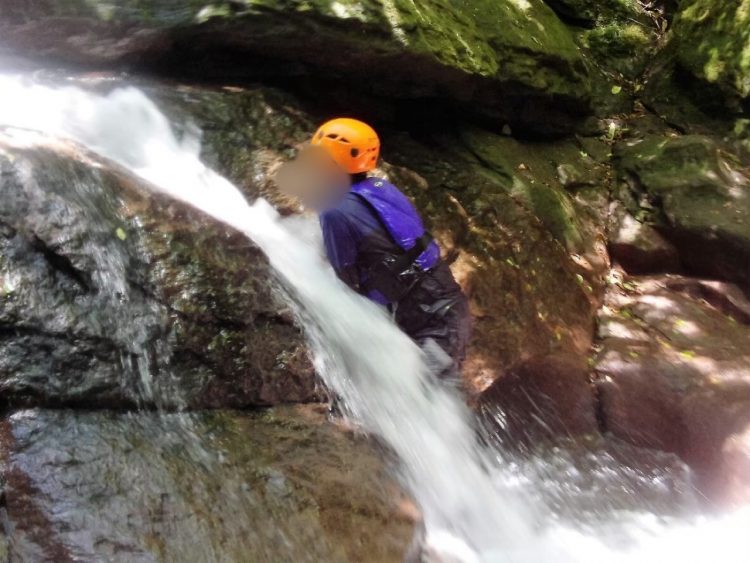 Look at this SMALL waterfall ! haha It was necessary to wear a life jacket and a helmet! I realized it at this point.haha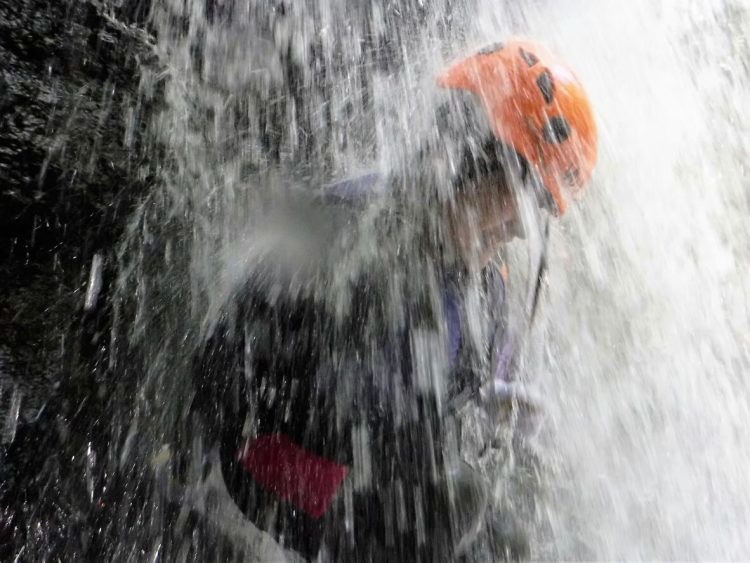 We finally reached the back space of the goal of the waterfall. But the main part of the adventures started from here!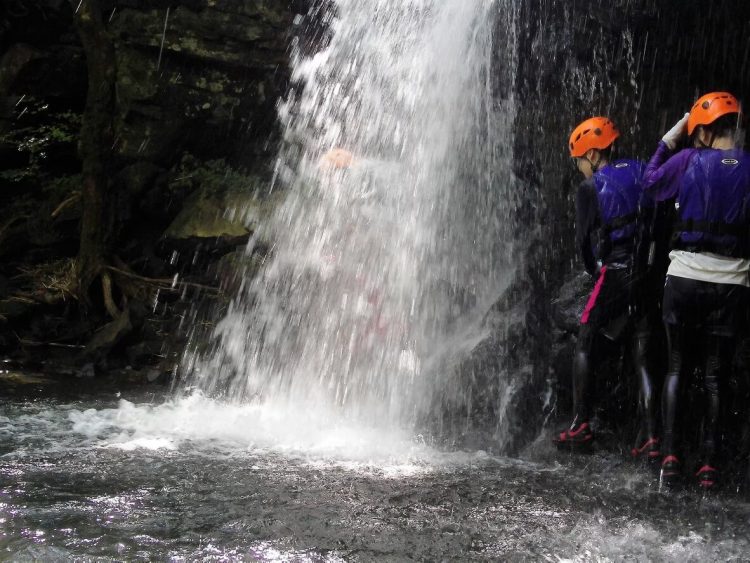 We should dive into the water!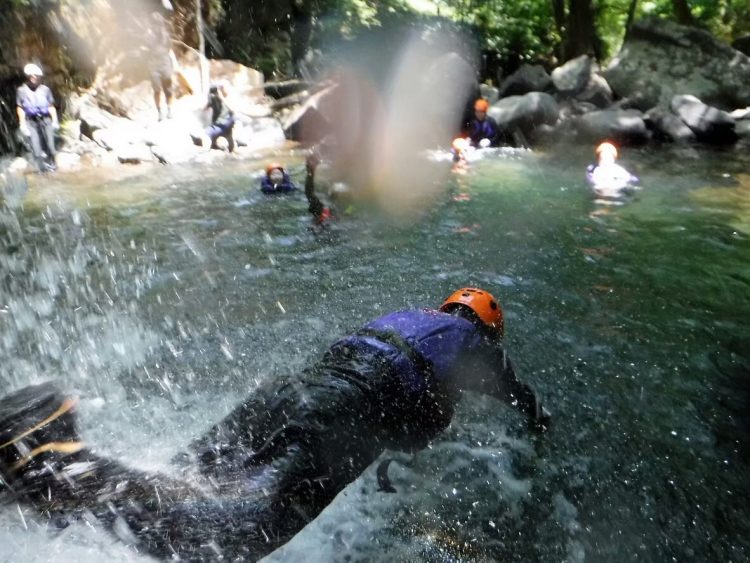 If the kids are also someone you are afraid of diving, you can skip it 🙂
I am sure that you will have unforgettable memories through this experience. Also, you can see a different world in Aso.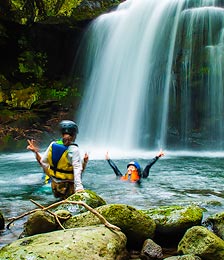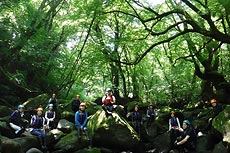 This activity is only a summer time limitation so if you would like to experience it, please make a reservation in advance through their website. 
ASO NATURE LAND – Professional outdoor shop.
Also, you will find their other activities in the pictures below.
Kirara