Hello, everybody!This is Kana at Michi No Eki Aso.
We had a terrible thunderstorm last night. I couldn't sleep very well:(
But it was clearing up this morning, and shiny green rice field looked happy!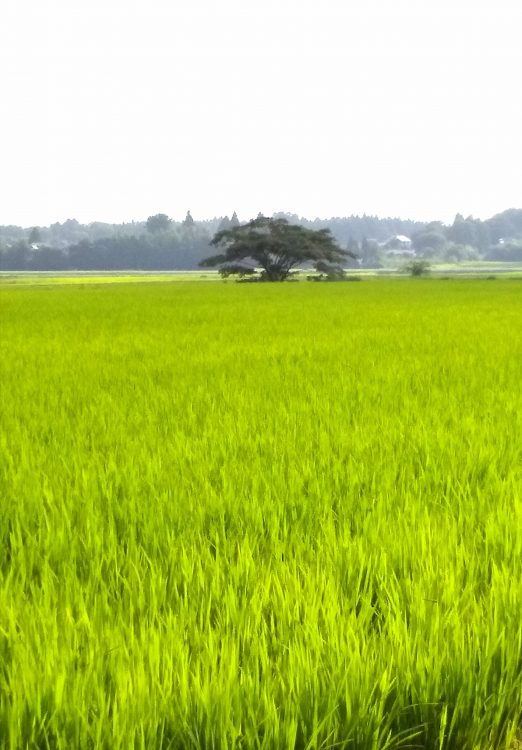 I am going to send some Aso food to my friend working in Osaka.
They are a couple from England and missing the food from their own country sometimes.
I am trying to send something might help to calm their homesick down:D
I am looking around our exciting farmer's market. Shopping with thinking about my friends is always a joy, and it is even more now since we cannot see each other as often as before covid-19.
Let's see….
These bacons and sausages are good for their breakfast.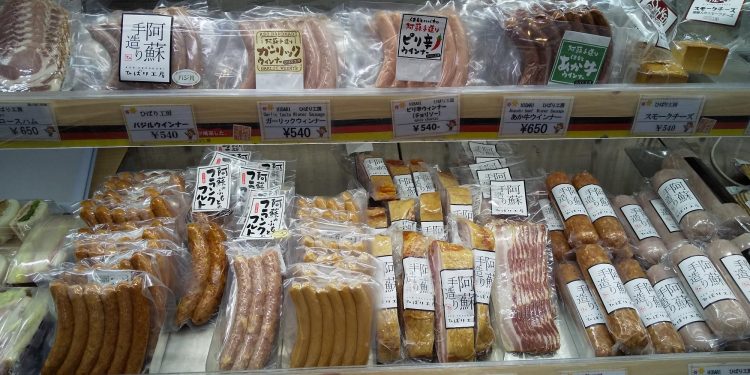 I cannot forget these corns! They are so good!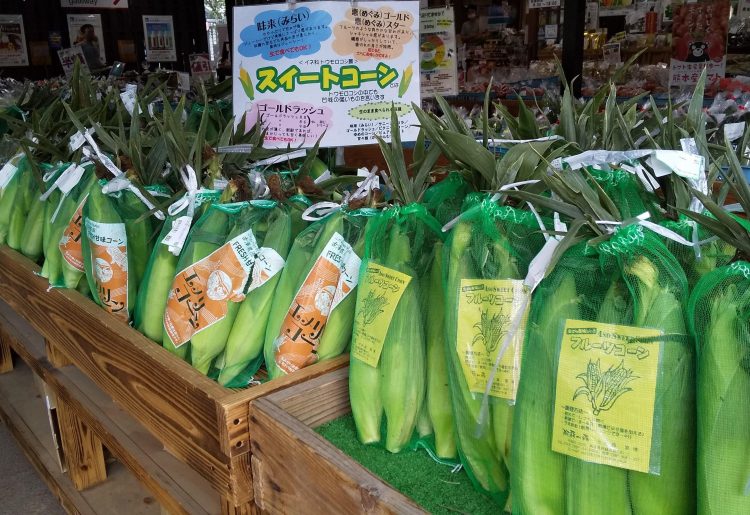 Asparagus from Aso is also in their season, good for salad, and pasta.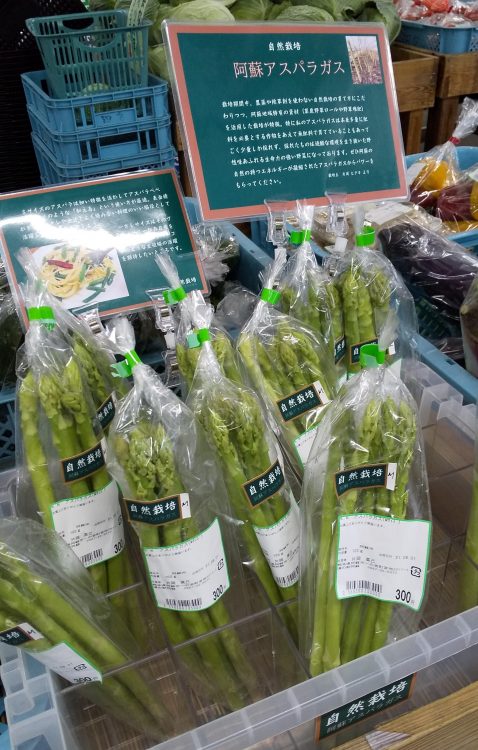 And blueberries! She loves to bake.
Blueberry jam should be a perfect match to her delicious cheesecake!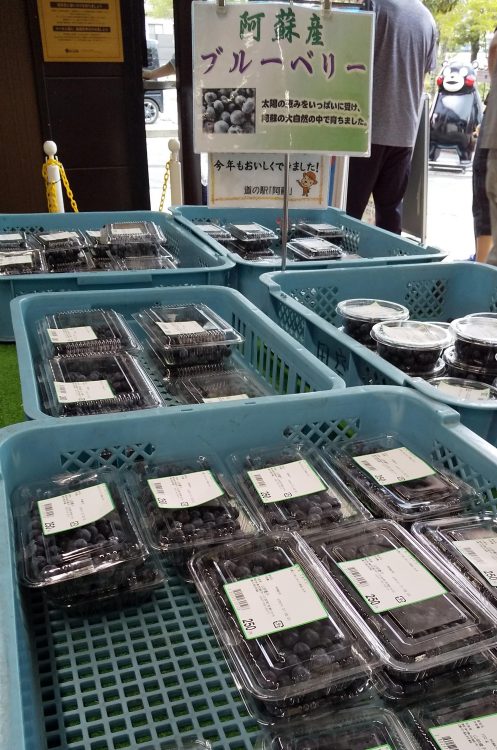 I ship this package today and it should arrive tomorrow!
If you have a chance to come here, after enjoying your shopping, you can pack a special food gift to your family or friends. We accept frozen/chilled package as well. (Only inside Japan, though) You will find something different in each season.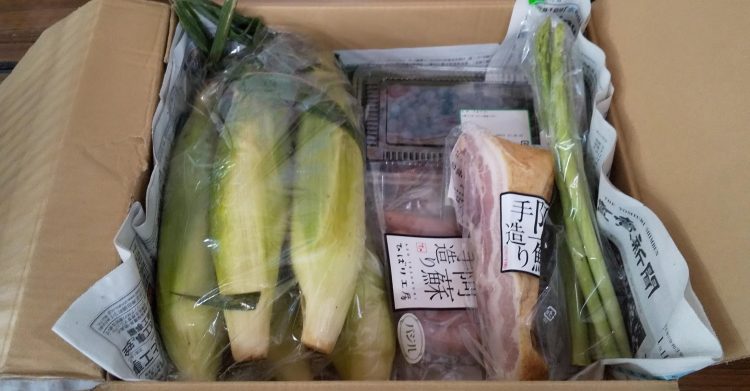 Let's share the delicious Aso food with your friends and family from Michi No Eki Aso!