Hello from Michi No Eki Aso. I hope you have a good day. Here in Aso it is a beautiful summer day with 33 degrees.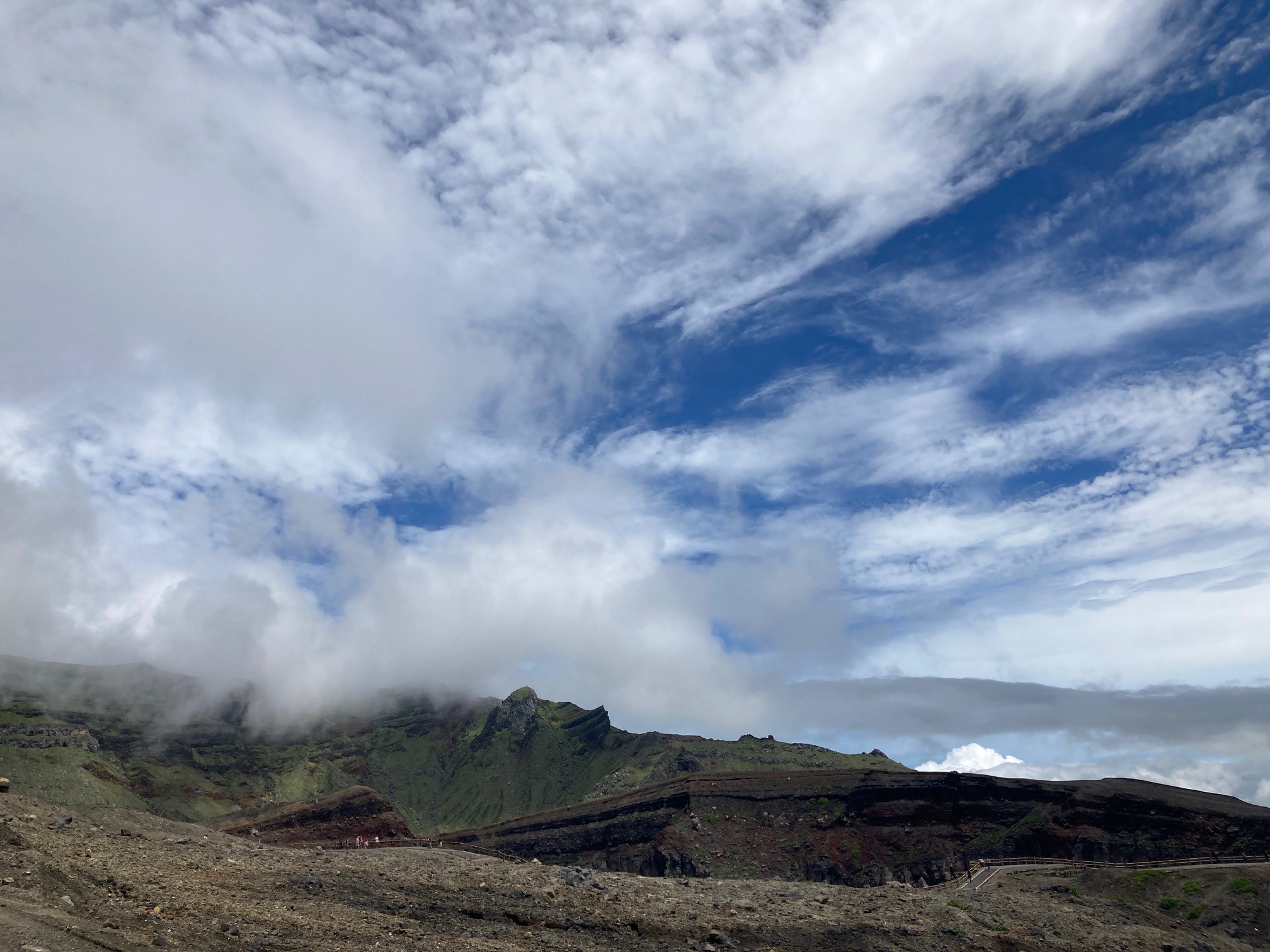 I walked in Sunasenri last Sunday. "Suna" is sand in Japanese. "Senri" means far place. This area was an old crater once. Volcanic ashes cover all over ground. Almost no plants there, sand and rocks only like another planet! Only 25 minutes drive by car from Aso station to arrive there!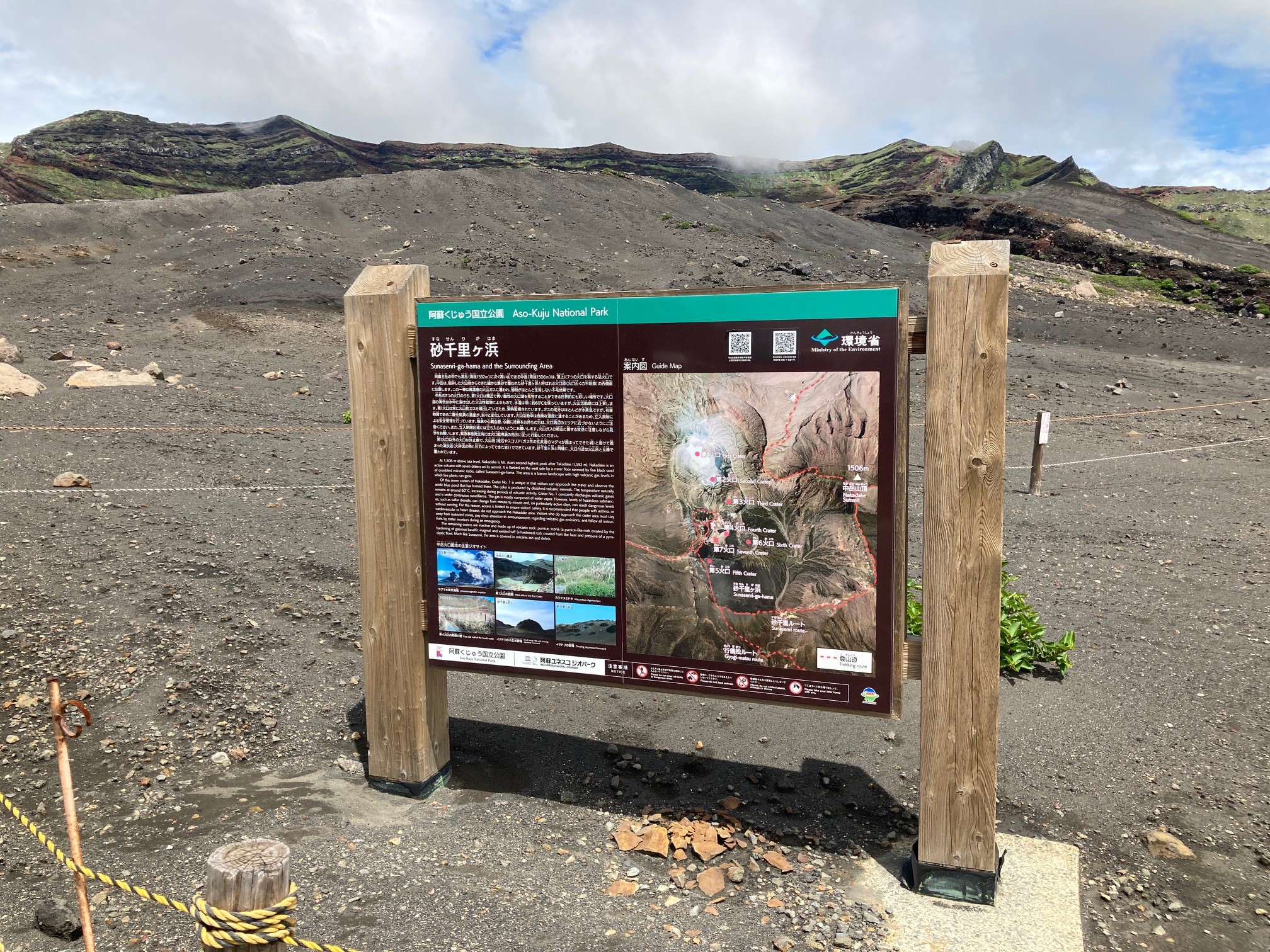 It's not difficult to hike in Sunasenri. This is the starting point with Geopark board.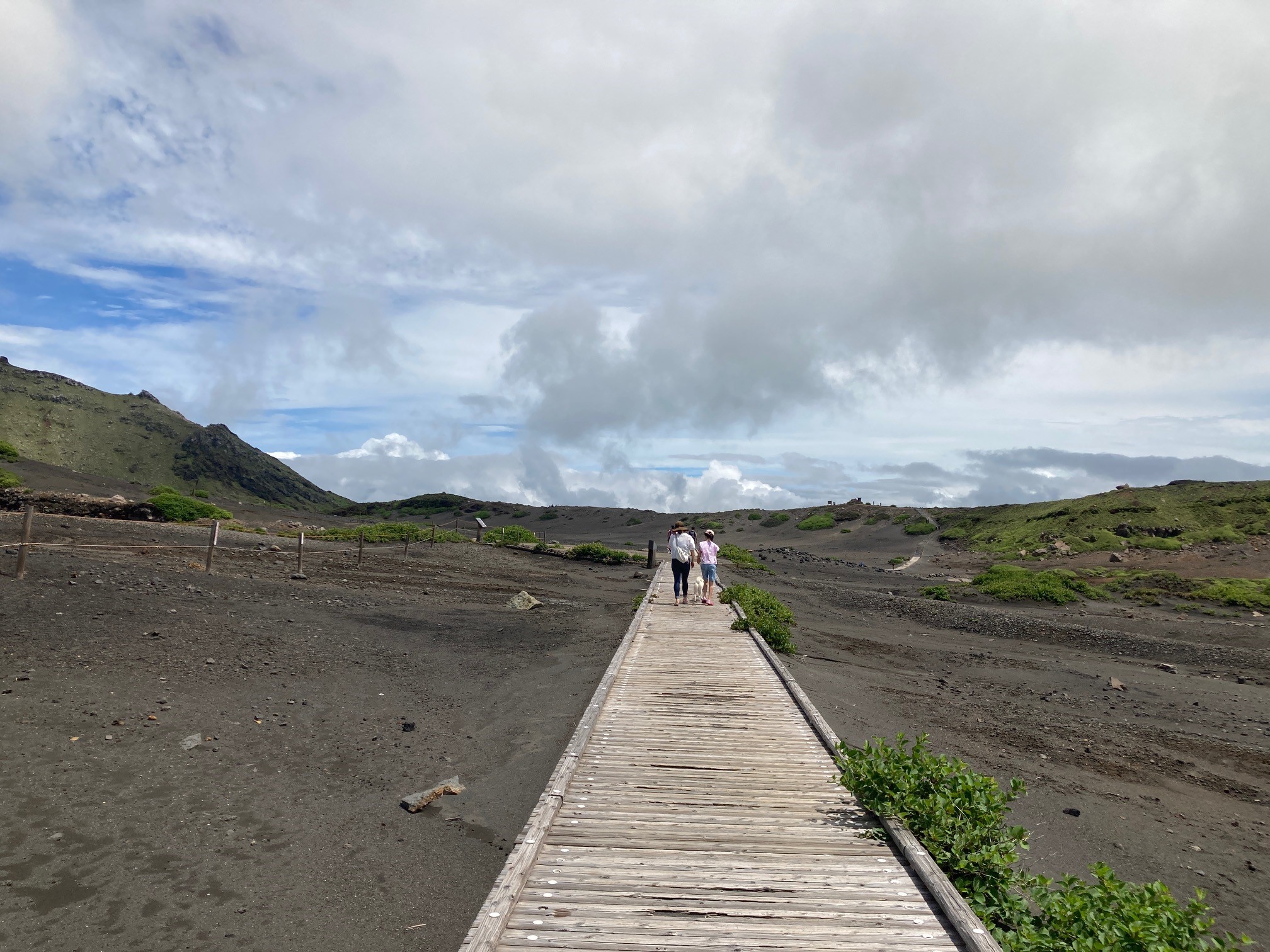 The pathway guides you to reach the top of the hill in 15 minutes.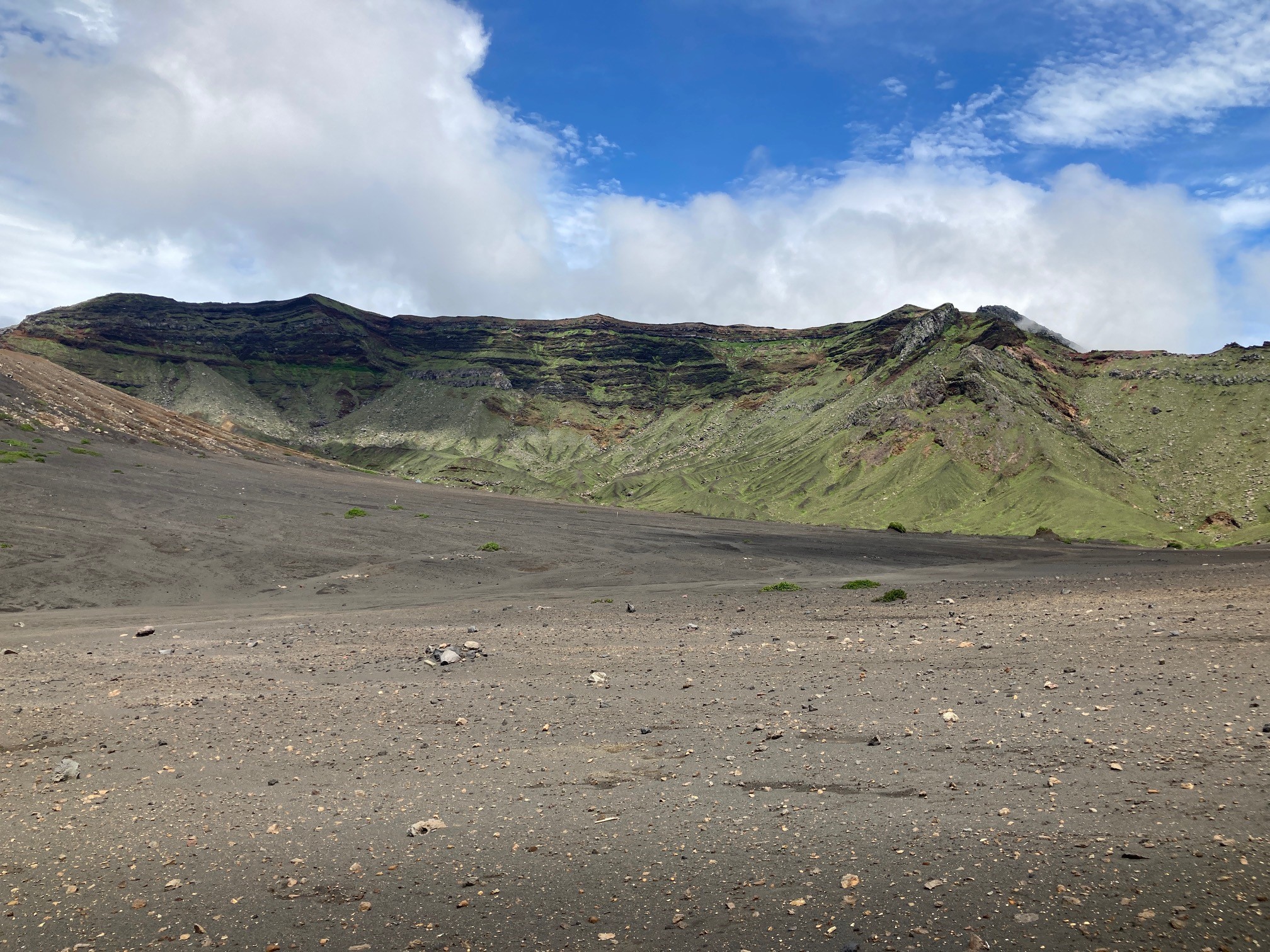 From there, you can continue to climb towards the Nakadake (1506m) and the Takadake (1592m).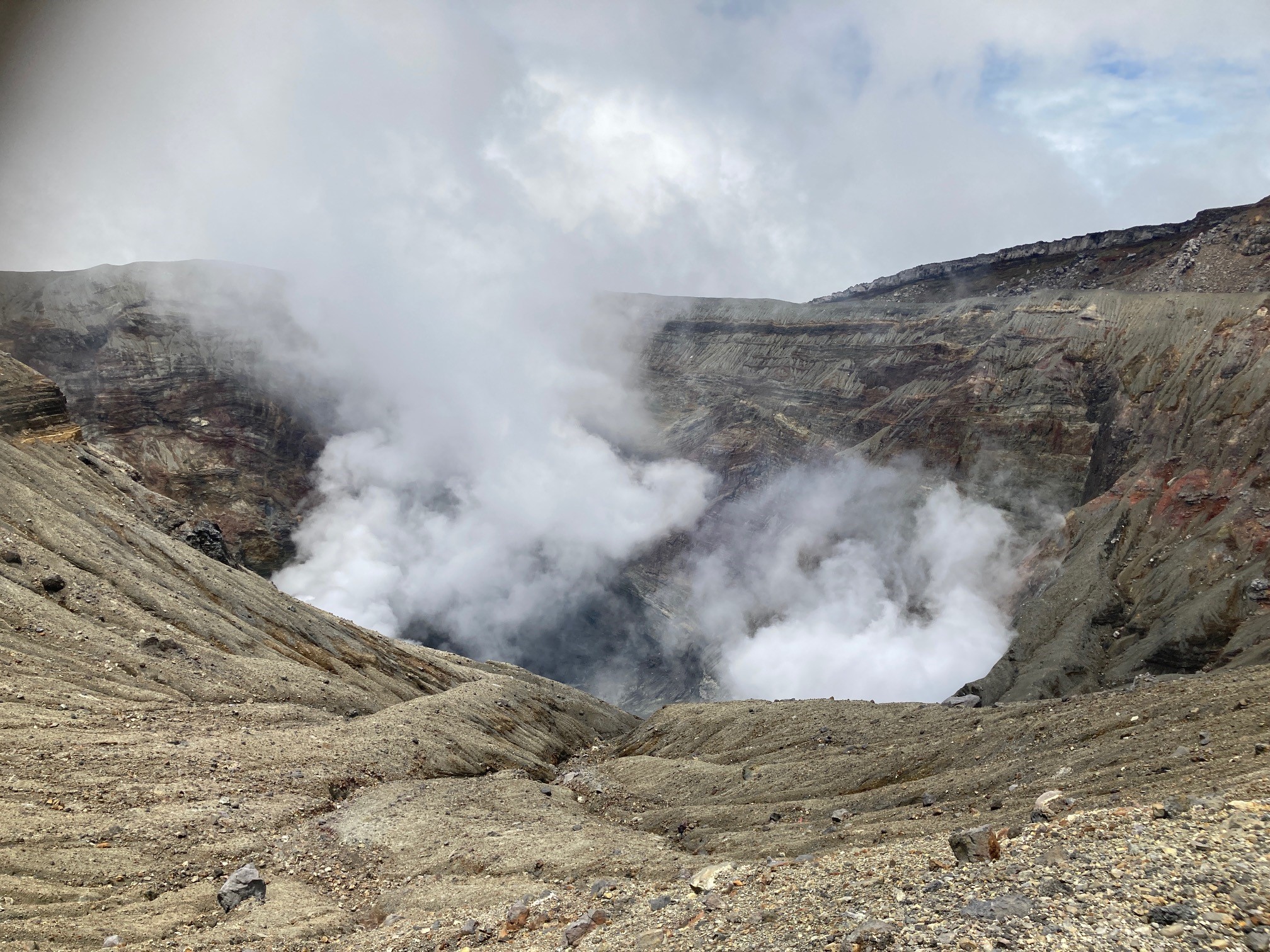 Aso is an active volcano. This is the crater on that weekend. I will update with beautiful nature landscape!
Thea