Hello from Michi no Eki Aso!
The end of March is the Sakura (cherry blossom) season in Japan!
There is a best time to see Sakura in each part of Japan.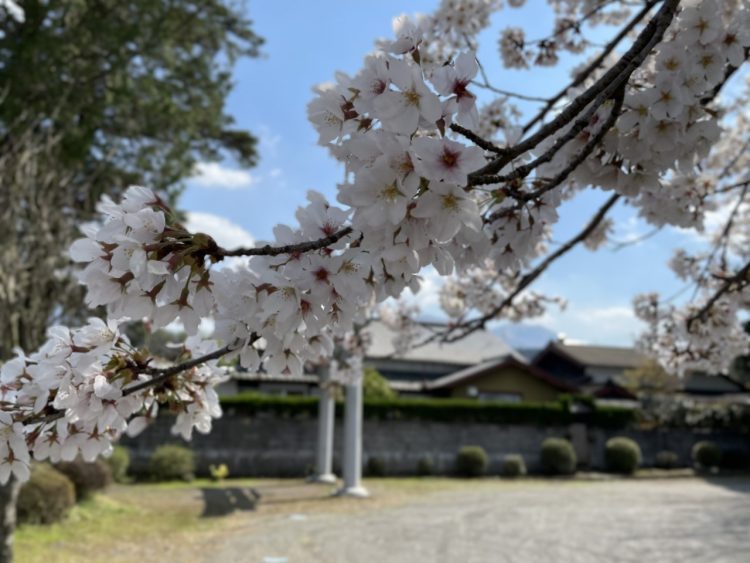 We have a forecast for blooming Sakura on TV in this season.
Thanks to it, you can make a plan where you should go and see Sakura ♪
This year, it bloomed earlier compared to last year in Kumamoto.
Today I am going to share with you some places you can see Sakura in Aso!
From last week Sakura began to bloom in Aso.
First my hometown, Uchinomaki area.
This is a street next to Aso gymnastic hall.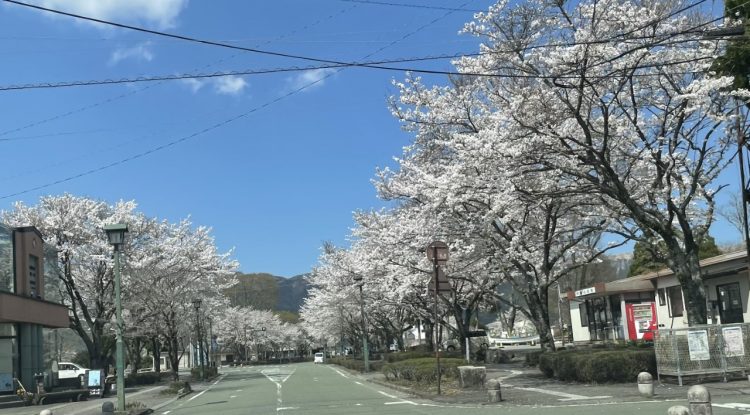 They are fully in bloom.
There is a park called Aso☆Viva just across the road from Aso gymnastic hall.
There are many colours of Sakura, Pink, light pink, coral, peach …etc!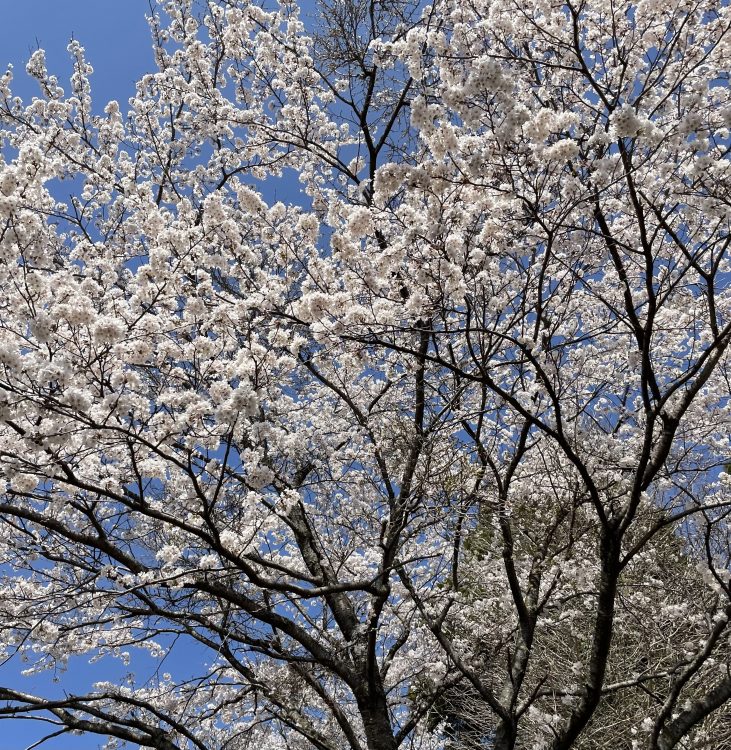 This is Shidare Sakura (しだれ桜)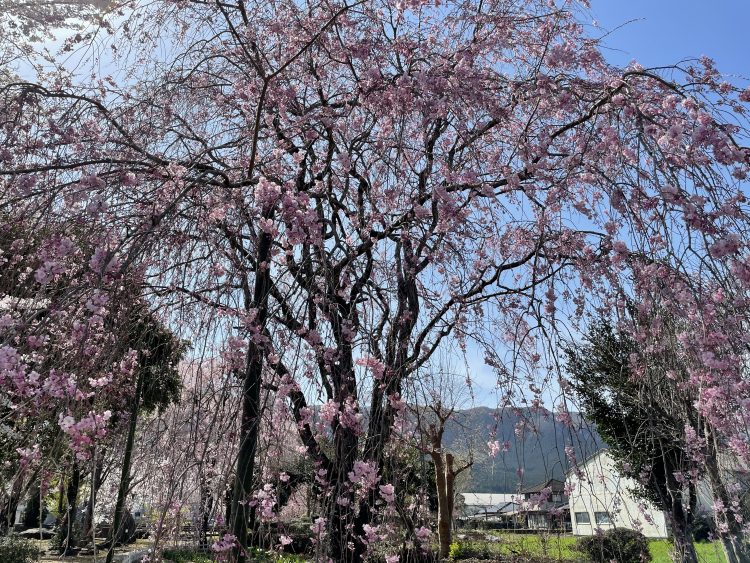 Shidare is an expression for something that is falling down.
The branches are growing down to the ground.
They are so beautiful ♪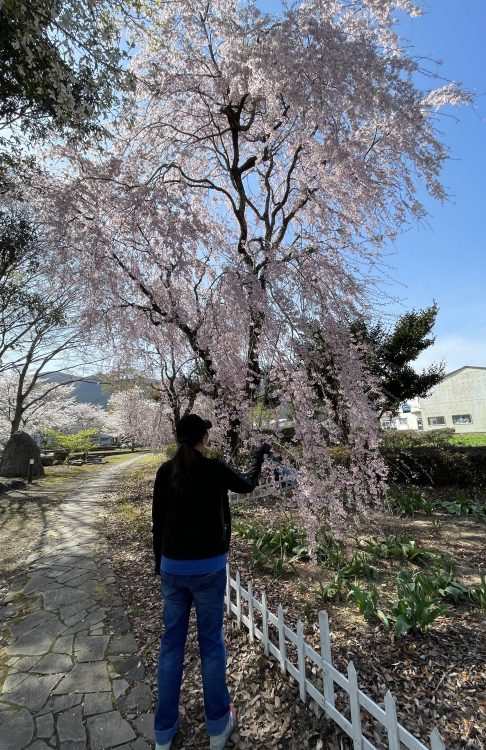 You can bring a lunch box and enjoy it under the Sakura trees ♪
Picnicking under Sakura trees is a Japanese tradition.
Last year, we were not allowed it because of the coronavirus restriction.
So I was happy to have a small one this year with my mom!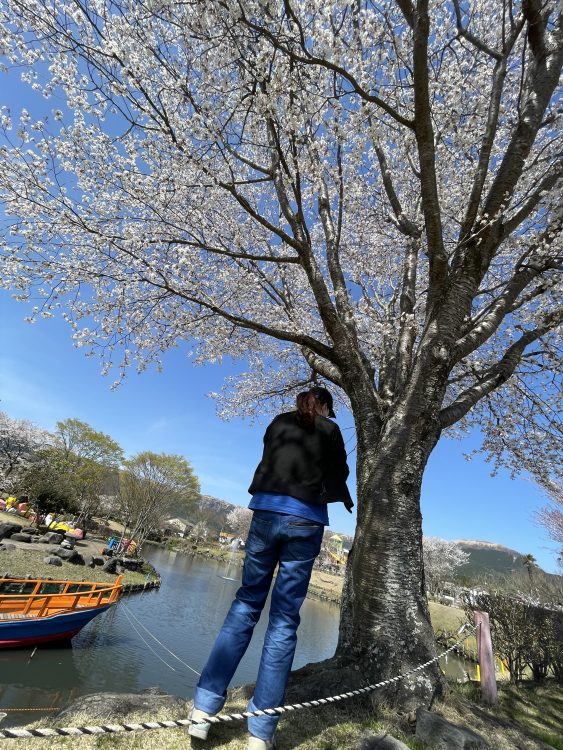 In Sakanashi area, there is a park called Jōdojimaki park.
You can enjoy four kinds of Sakura trees there!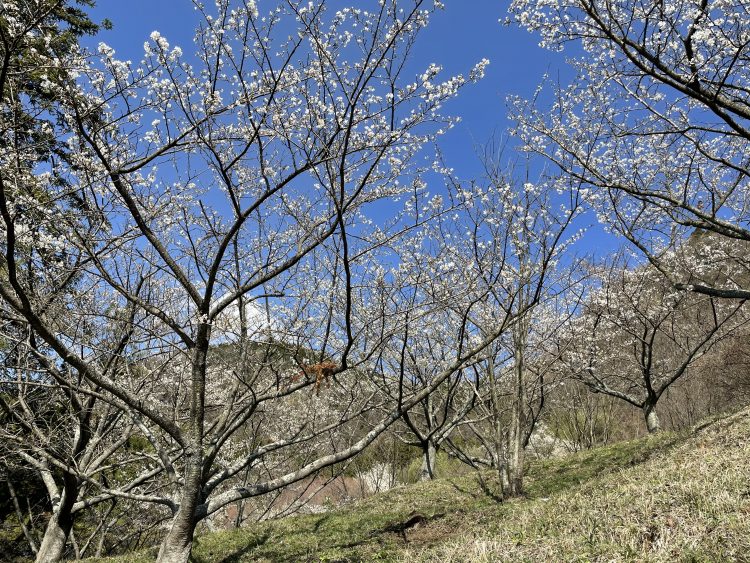 Also you can see Caldera from this park.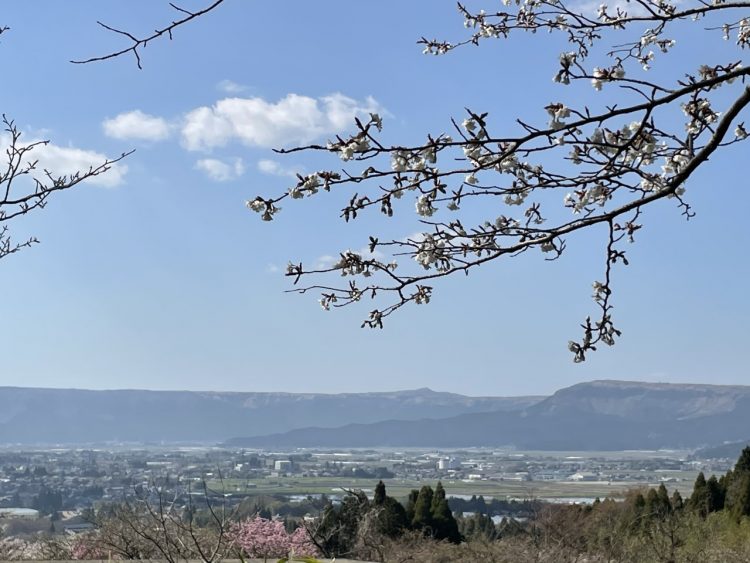 The beautiful blue sky and Sakura are always together ♪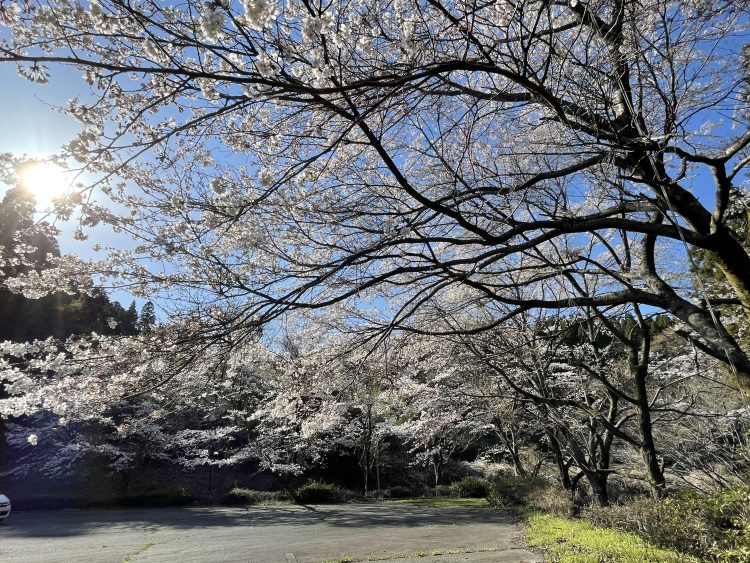 I hope a lot of people will be able to see Sakura in Aso through our blog.
Spring gives us a lot of tidings.
I will share with you about them in Aso soon again!
Kirara