Aso shrine is one of the most important shrines in the area. Every year, Aso Shrine welcomes many visitors from all over Japan. The place is crowded especially during the shrine's main festivals and new year. Unfortunately, the main gate and building collapsed during the Kumamoto earthquake in 2016. Oddly, the shrine and a nearby temple called Gokurakuzenji were the only buildings that collapsed in the district. Many locals think that the Shrine protected their houses by taking all the damages.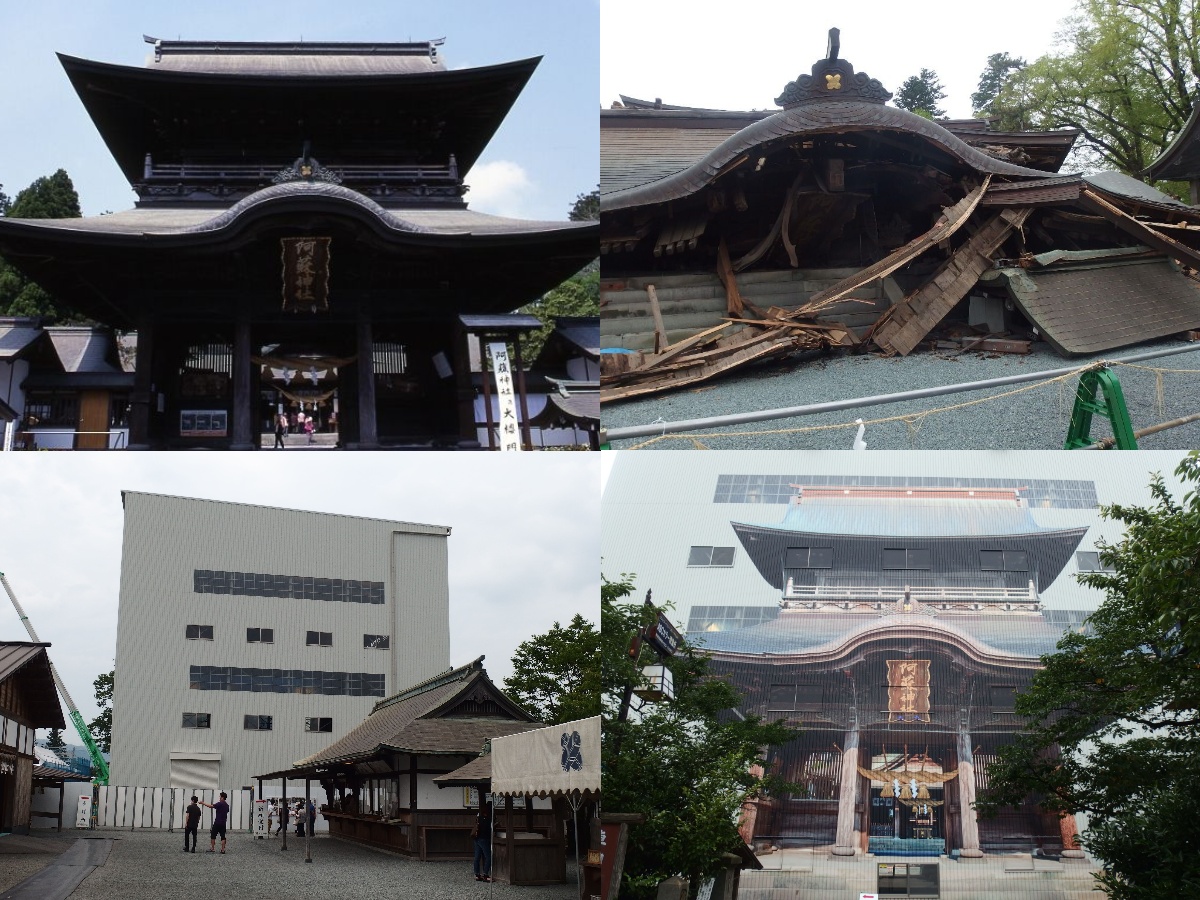 The main building reconstruction will be financed uniquely by the shrine itself. The main gate though, which was built during the Edo era (1603-1868) and which has been designated as a cultural monument of national importance, will receive a substantial funding by the Japanese government for its restoration. The craftsmen job is quite impressive when you think that they will have to use every original pieces of wood as possible for the reconstruction. A colossal task that took almost four years just for the preparation and will take at least another three years to complete. Aso Shrine put a very interesting video on its YouTube channel that you can see below.
As you can see on the pictures below (and on the video above), a large structure is now standing at the entrance of the shrine where the gate is. There is a small window in the front from where the visitors can see how much the restoration work has progressed. I was surprised to see that the real size gate is kind of painted on the structure, so you can of feel that the gate is still here. It also gives you a good idea of what to expect when the restoration work will be complete.
It is important to note that it is still possible to visit the shrine and pay your respect to the gods of Aso Shrine. The shopping street next to the shrine is also full of restaurants and shops that you can enjoy during your visit. I will let you know on this blog if there is any noticeable advancement in the gate's restoration. You can also check the shrine's official Facebook page (only in Japanese) for more pictures. https://www.facebook.com/asojinja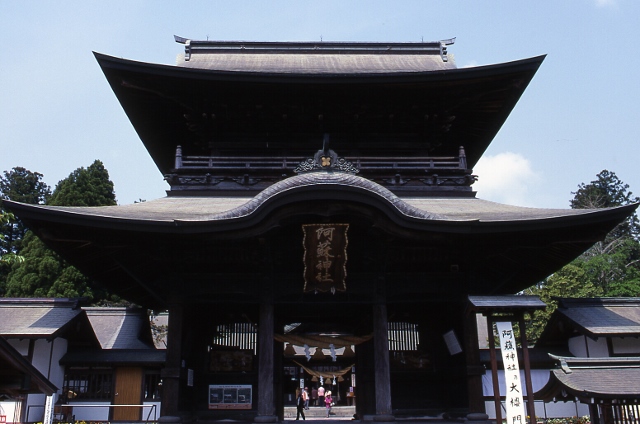 Franck.