I always was interested in Japanese craftmanship and now that I live in Japan, I sometimes have the chance to meet some artisans in the area thanks to my job. Last week I was lucky enough to meet mister Tanaka, a potter located in Ichinomiya district, Aso city. Yū workshop or Kōbō Yū in Japanese is a workshop where you'll find different kind of pottery all handcrafted.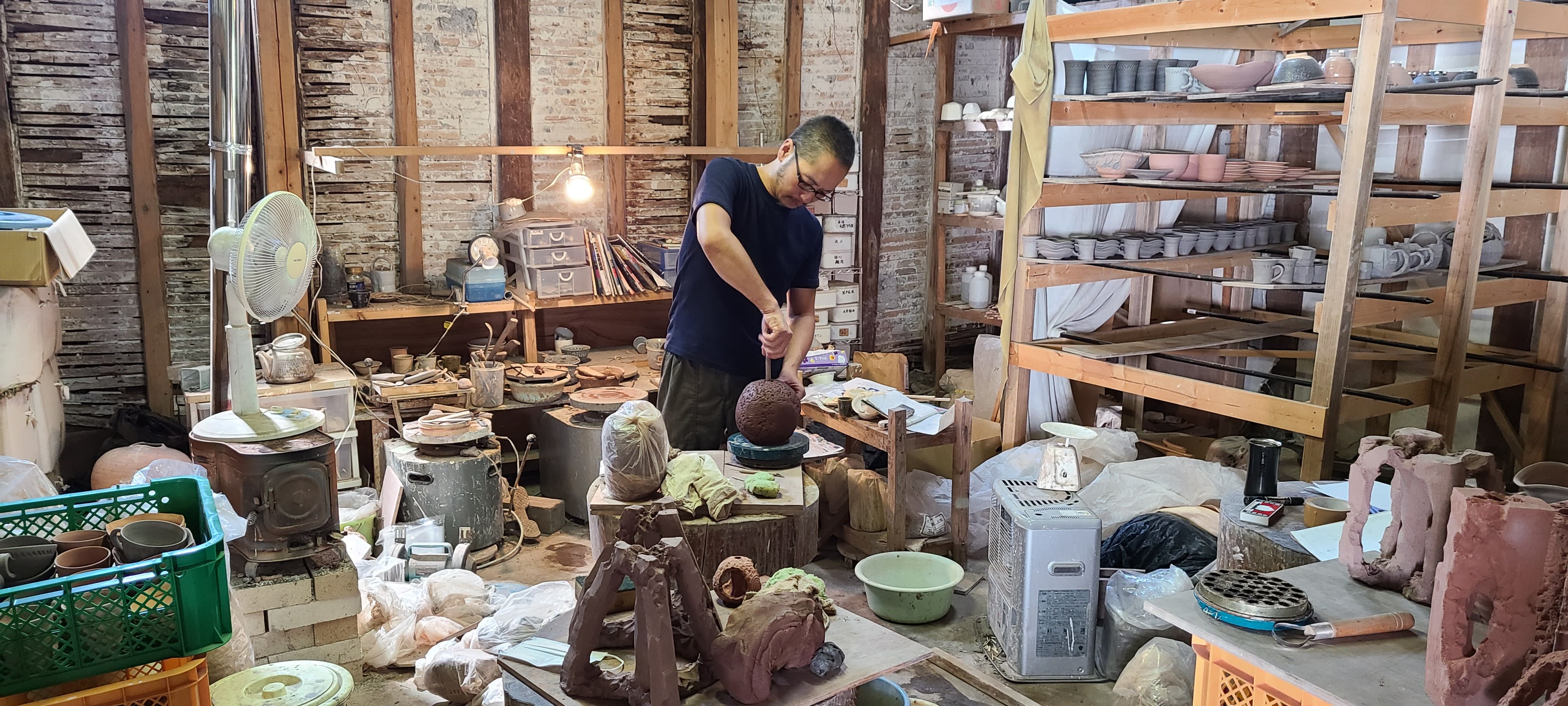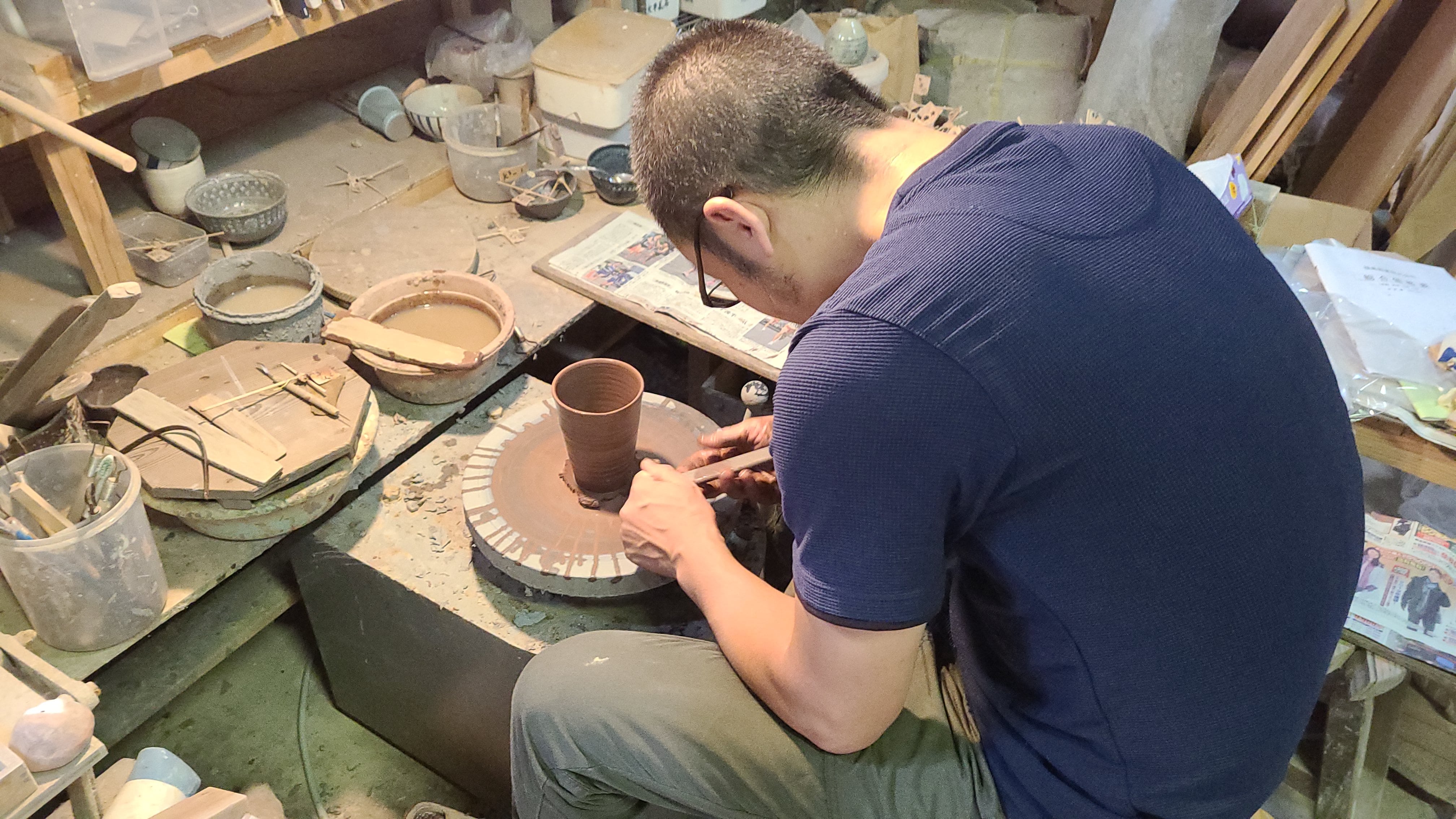 All the materials used to craft these potteries are from Aso area. Limonite, Japanese pampa grass ashes, clay and sometimes even volcanic ashes are used by mister Tanaka to give life to his artistic creations.
As you can see on the pictures there is a lot of very different potteries. From the simple cup to the more artistic creations, the inspiration for every piece is Aso and the beautiful nature you can find here. This is also the case for the vase on the picture below. This piece is called Kado (you can translate it by the path of fire) and it represents the magma running under the Nakadake crater, one of the most active volcanoes in Japan.
Born in Aichi prefecture, mister Tanaka is clearly in love with Aso area. You just need to spend some time with him to understand how much he cares for Aso and his work.
Some of his creations are available directly at Michi no Eki Aso but I recommend that you go directly to his workshop. Visiting a craftsmen workshop is a worthy experience!
Yū workshop is also part of the zen branding network and you can find a dedicated page (only in Japanese) via this link: http://aso-zen.com/aso-hyakuzen/108/
An English map with a short description is also available here: http://aso-zen.com/wp-content/uploads/2018/12/zenzu_en.pdf
Franck.