A cooling morning in Aso of 19 degree and Greetings to All!
Do you enjoy cooking and always looking forward to what kind of seasonal vegetables would I get this summer and what should I cook?
Here in Aso, we are so bless in many ways and there are many varieties of summer vegetables and are found and sold in Michinoeki Aso. Recently I was quite surprised to see this vegetables by the English name, water convolvulus and other names such as water morning glory or swamp cabbage as it is not quite common here in Japan but is a very commonly used vegetables in Southeast Asia. It is known as Kang Kong in Malaysia, Singapore and Philippines, pronounce as Kuushinsai (空芯菜) in Japanese.  I tried asking a number of Japanese and they have not try them and not sure how it should be cook and perhaps some of your country might not have this vegetables too but if you do come by Aso, do drop by Michinoeki Aso and check out what`s available since they are seasonal vegetables/fruits.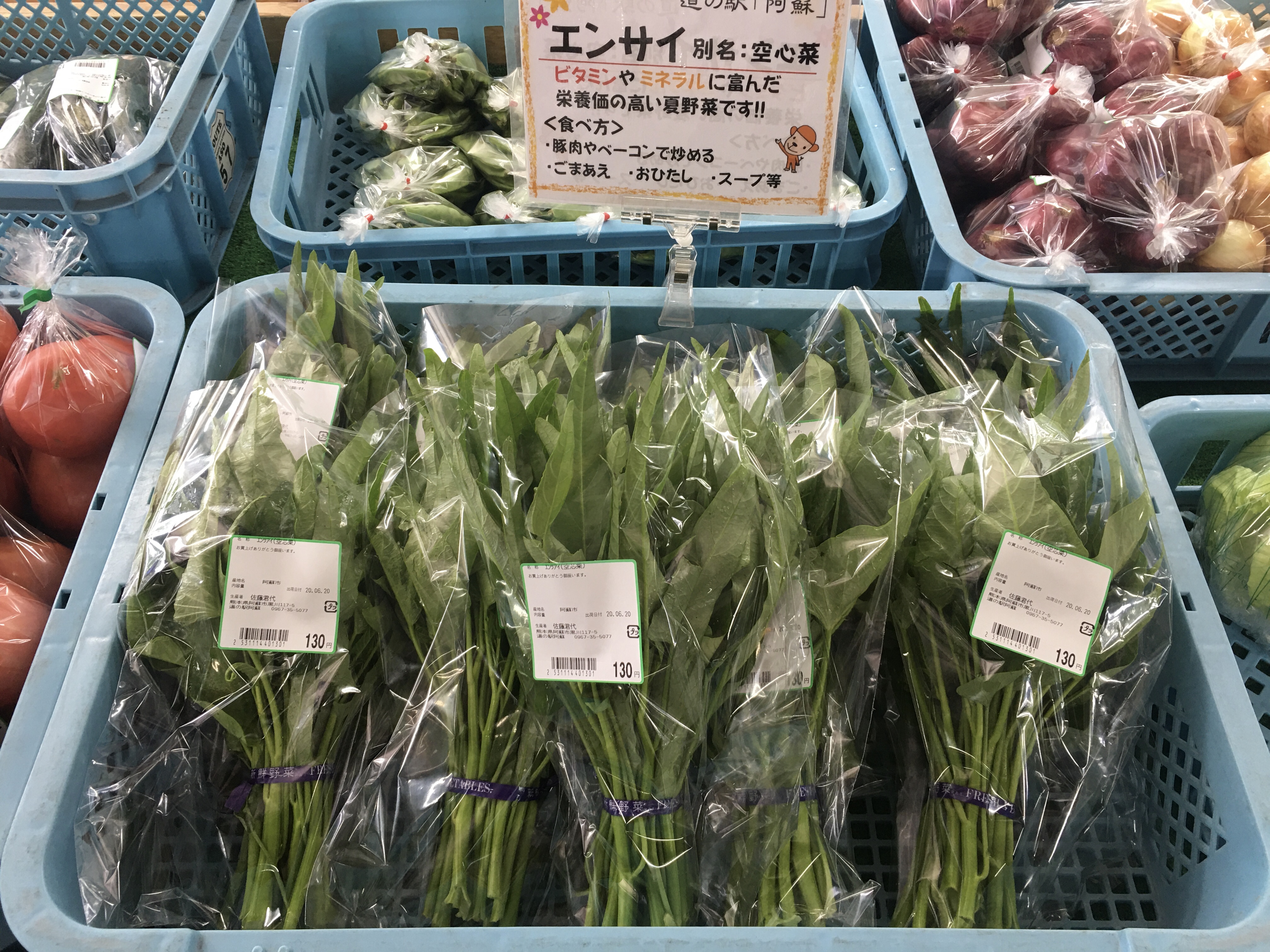 Well today I would like to share a simple recipe of this vegetables and how you can enjoy eating them in just few simple steps!
Kuushinsai (空芯菜)/water convolvulus Recipe
Ingredients
A bunch of water convolvulus
2 cloves of garlic
A tablespoon of Sesame oil
A teaspoon Chicken broth stock (powder form)
A teaspoon of Soy sauce
1 Chili (If you like it spicy, you can add more than 1)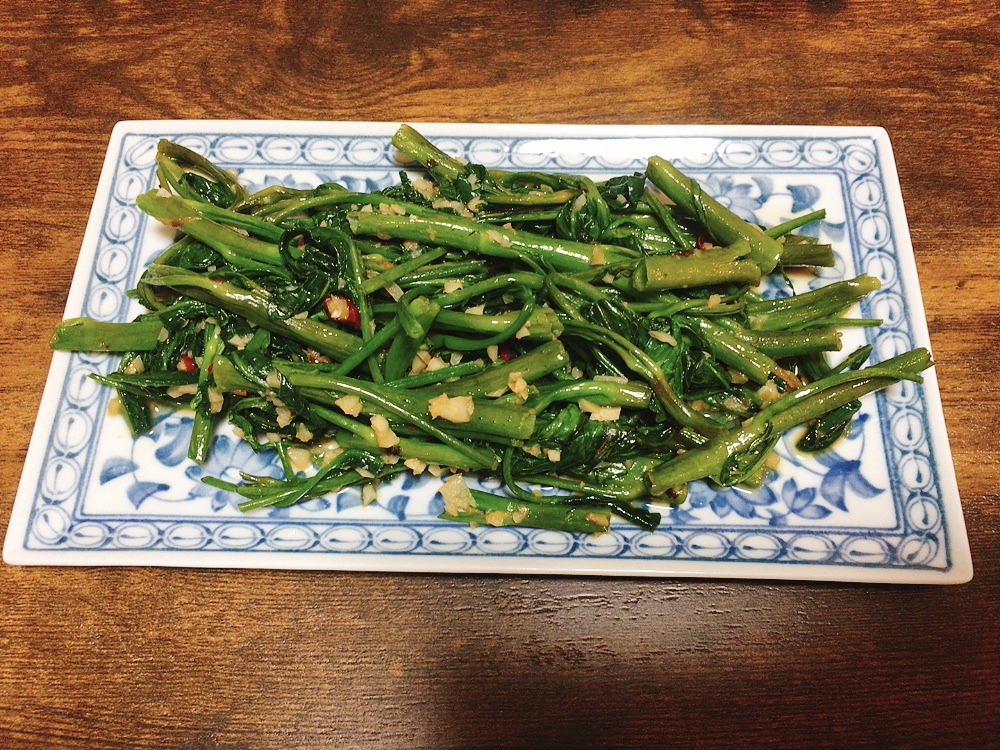 Steps:
(1) Chopped 2 cloves of garlic or if you like it, you can slice it in accordance to your preference too.
(2) Cut the chilli in small rounded size.
(3) Cut bunch of water convolvulus into 4-5cm, separating stalks and leaves.
(4) Heat up sesame oil on a frying pan, and place in the chopped garlic together with the cut chilli.
(5) When the fragrance of the garlic and colour changes, place in the stem of water convolvulus and stir-fry them.
(6) Lastly place in the leaves of water convolvulus, sprinkle the chicken broth stock and soy sauce, lightly stir fry it and mix them well and they are ready to be serve on the plate.
The above cooking takes less than 10 mins, a quick vegetables recipe on your dining table. Feel free to give a try if you have not try them before.
I hope you enjoy the above sharing and we look forward to come up with more interesting write up.
☆~Ÿǒșħĩḿį ~ ☆