Good Morning Everyone!
Today let's touch base on some parts of history in Aso! Have you heard or know about Kofun in Aso? Well, Kofun (古墳) refers to burial mound built over a grave, also known as tumulus. They are the tombs of the Aso clan, consisting of eight round mounds and two anterior-posterior round mounds.
In compared with other burial mounds across the world, the most exceptional aspects of Japan's kofun are their humongous size and they were built in hierarchical group structures, of which rank differences were represented by a combination of mound shape and size. Their hierarchical group structure changes in the size of the tombs, grave goods and burial facilities, and it is widely accepted within Japanese historical studies that the Kofun period are subdivided into three phases: the Early Kofun period (middle of the 3rd century to the first half of the 4th century), the Middle Kofun period (second half of the 4th century to the second half of the 5th century), and the Late Kofun period (6th century).
And here in Nakadori Kofun-gun (Kofun group), they were constructed between the 5th and 6th centuries in Nakadori area, in the town of Ichinomiya in Aso City holds the largest cluster of ancient burial mounds along rice paddy field.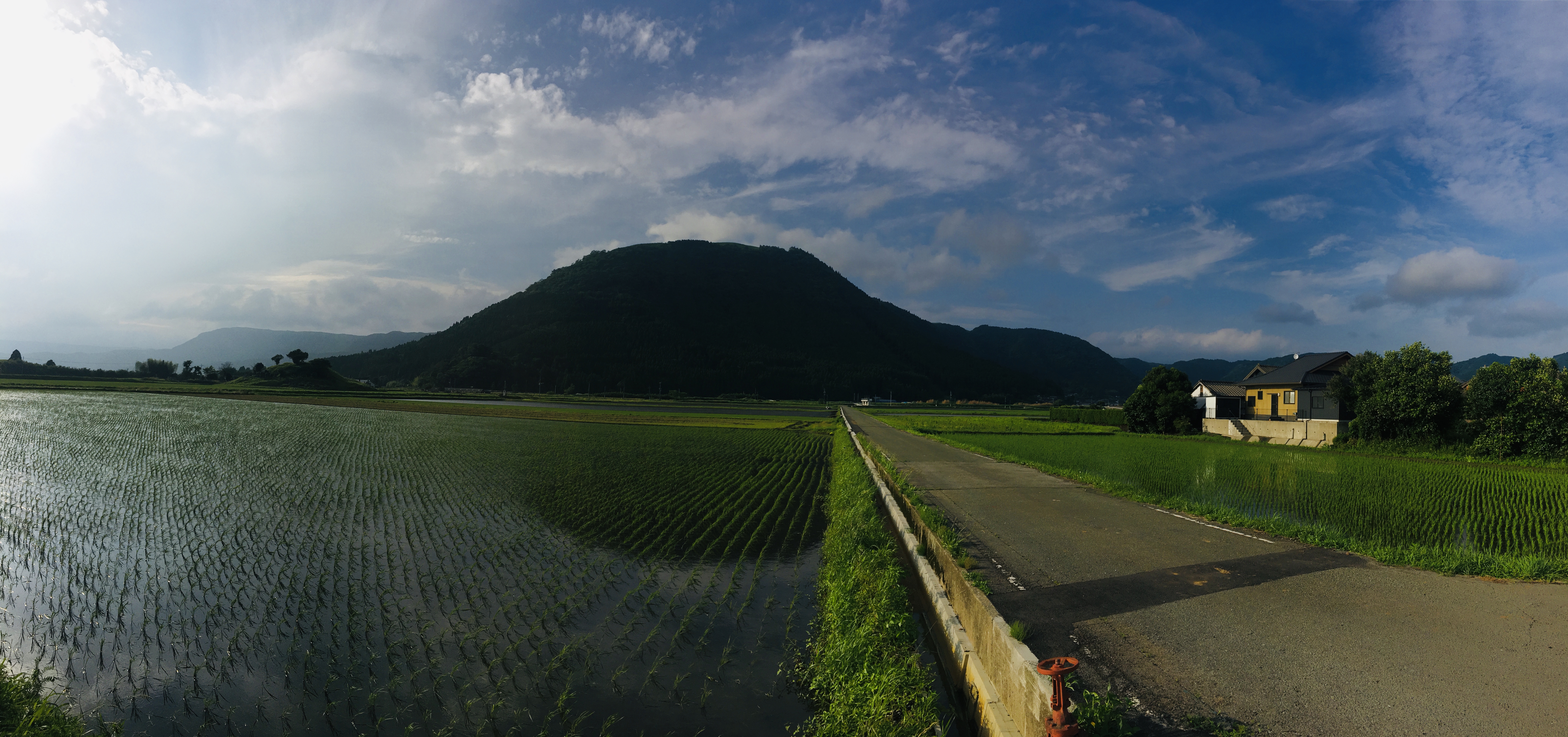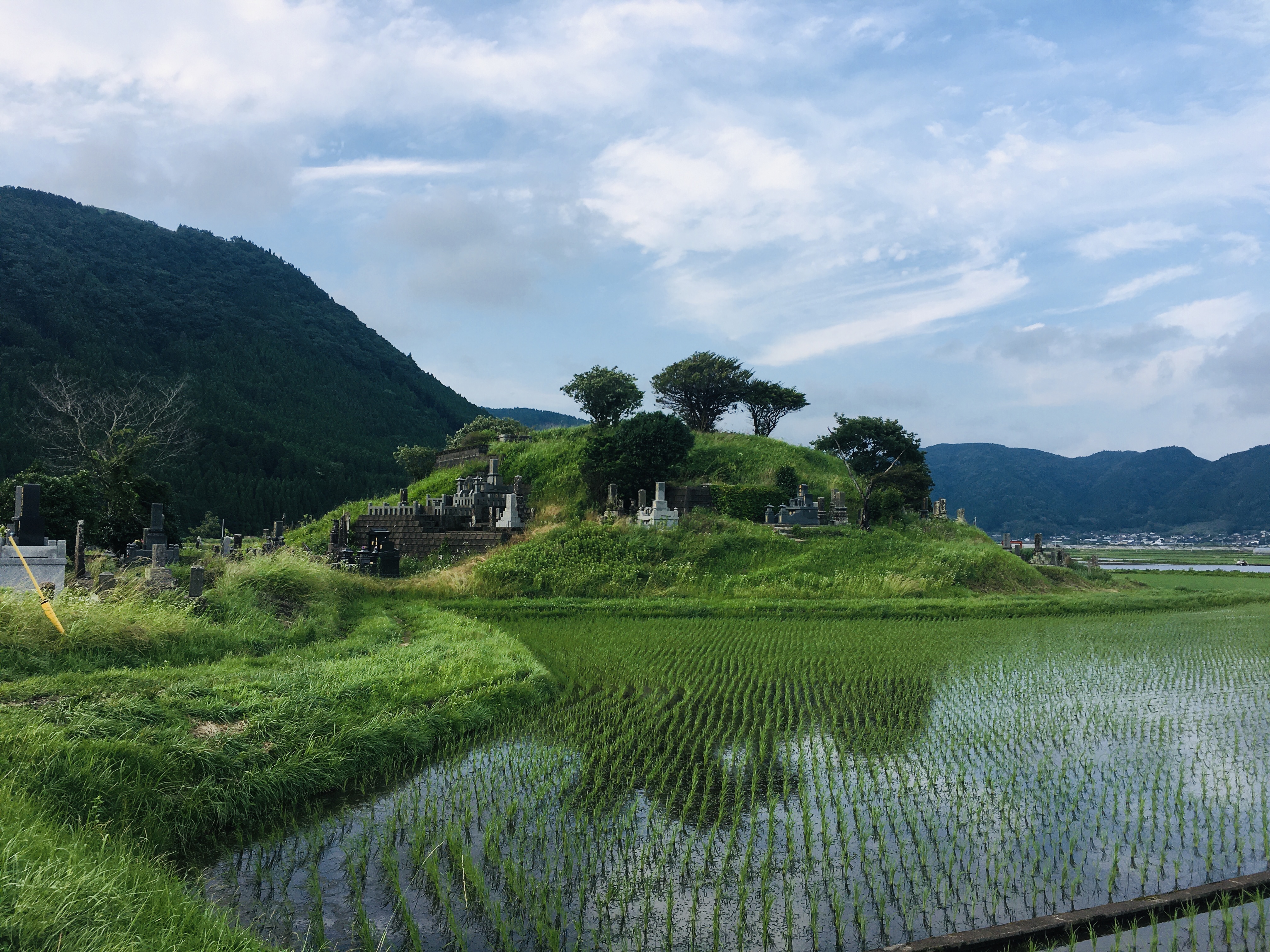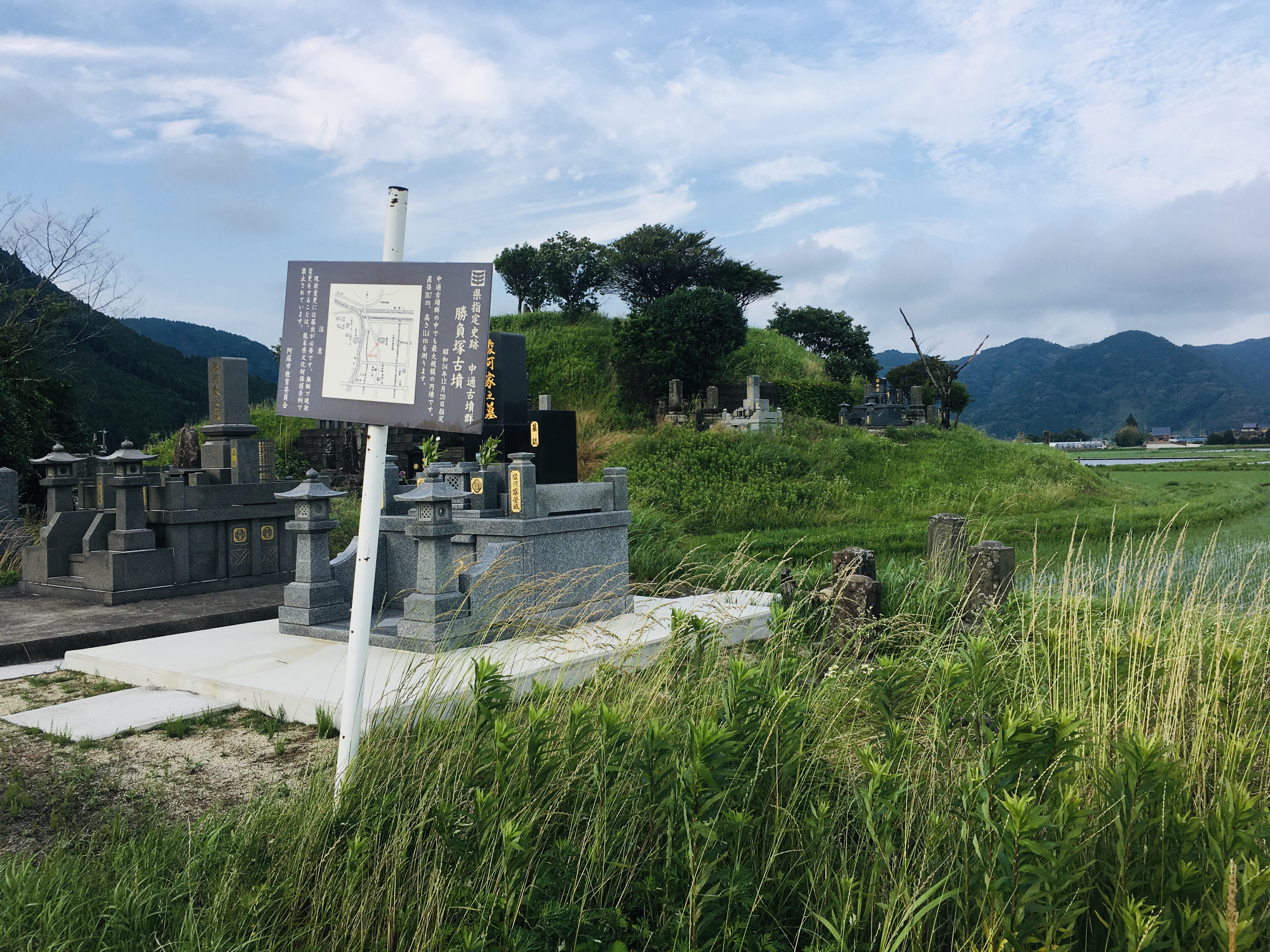 It is said that there were more than 15 burial tombs in the olden days, and in Showa 34 (1959) 20th of Dec, it was designated as historic cultural property site by Kumamoto Prefecture. And by the way as I was searching for more history information about Japan kofun, it was reported that there is a total of approximately 160,000 tumulus (kofun) nationwide! And Osaka has the largest kofun(470 sqm), 3rd largest in the World, in that tumulus, was Emperor Nintoku final resting place. It was said that it took 20 years to construct his kofun at that time.
Kofun gradually disappeared from the 7th century with the influence of Buddhism practice to cremation instead of burial after death.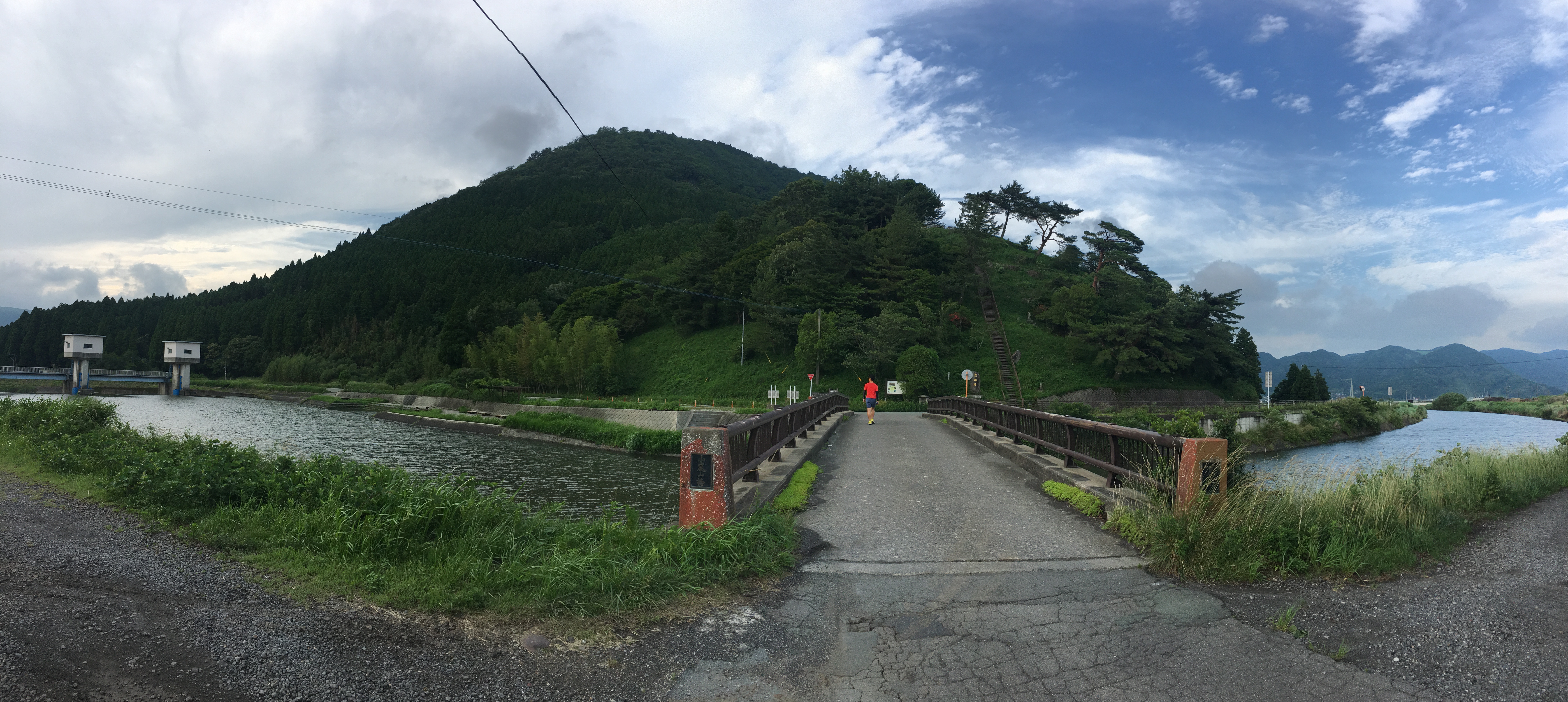 Apart from Kofun, I would also like to touch base on Shouranzan (小嵐山). Just as the written chinese character, It`s a small little mountain named after Kyoto Arashimaya as the view resembles.
This is the view of Shouranzan from a distance as shown on above picture and as you continue walking towards the bridge, you will gradually see flight of steep stone steps. Take that as a good exercise and walk up the stone steps. You can get to see the entire tumulus (kofun) from the summit of Shouranzan(小嵐山) and at the same time you can catch a manificent scenery, five peaks of Mount Aso where people describe that as "Sleeping Buddha." if you view the picture from the left, you can see his head, chest, belly and legs. (On the last picture)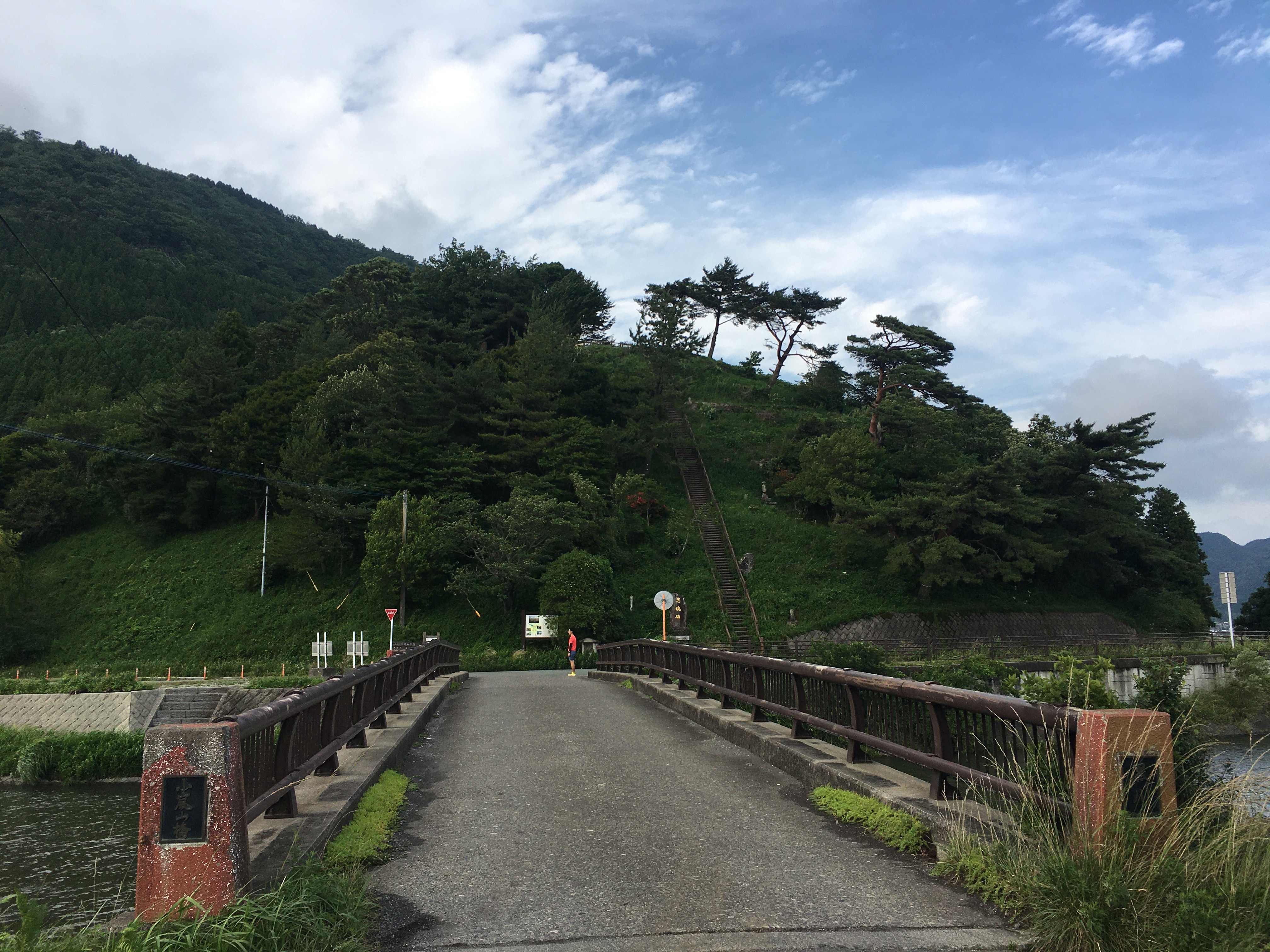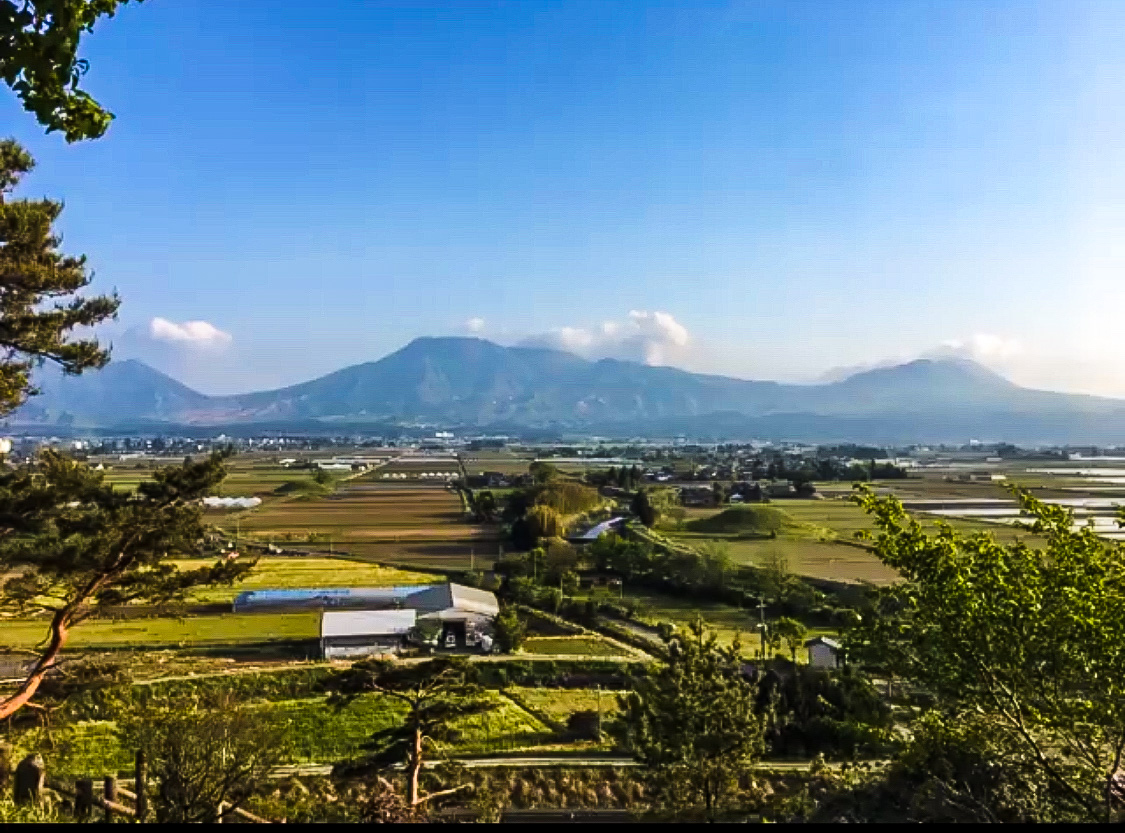 It`s worth a visit and a great opportunity not to miss especially those who have an interest in ancient history.
Venue details: Ichinomiyamachi Nakadori, Aso 869-2613 Kumamoto Prefecture
See you in Aso soon!
Ÿǒsħĩḿį ~ ☆