Hello everyone! This is Yoshimi from Aso Michinoeki sending regards to all!
It was quite a gloomy weather today; however, controlled burning of Aso grasslands at Kusasenri carried out as planned and scheduled, area where Noyaki held was shown below indicated in red line.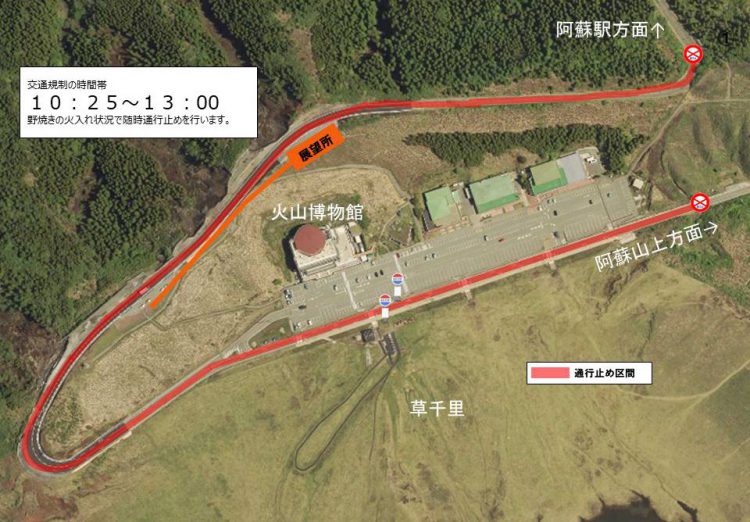 More details of what is Noyaki controlled burning of grassland had been shared on my earlier article written on 21 Mar 2020; hence I will not repeat what I have written previously but rather sharing pictures and video taken.
And my task is to show the direction from Aso Michinoeki to Aso Volcano Museum via public transport to all our visitors especially for those who do not drive.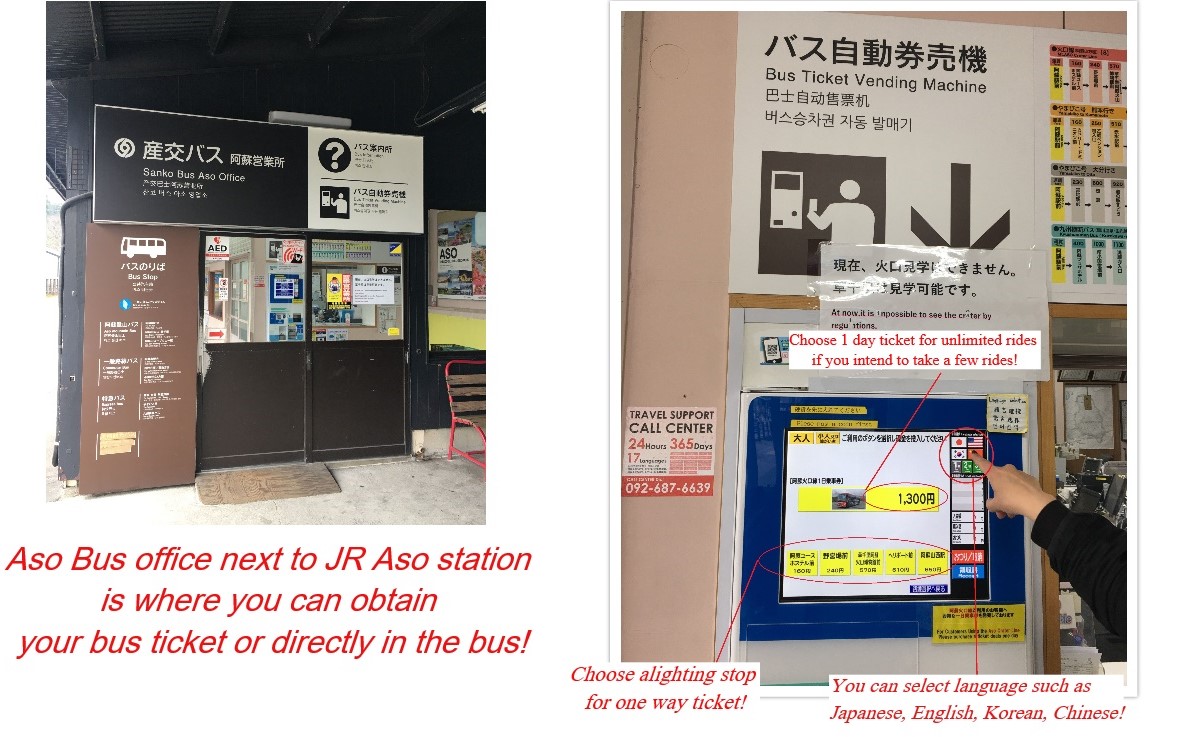 And look who is on board with me in the bus? It's our lovely Kumamoto mascot character, Kumamon!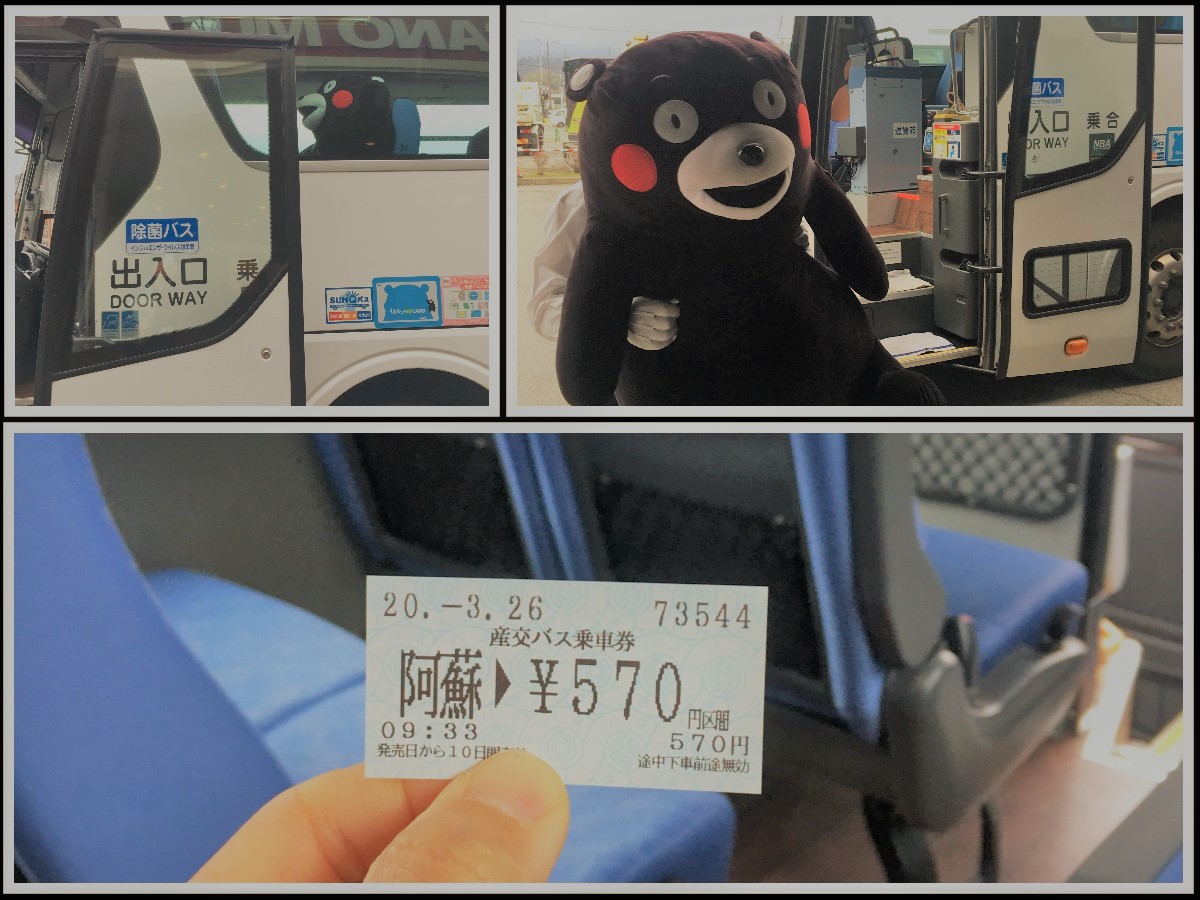 At the same time, here we have a tourist from France visiting Aso for the first time and we happened to board the same bus and was together throughout the journey watching Noyaki. I was thankful to be able to share Aso information and showing her which are the mountains she can hike. Thank you for the company and happy to meet new people along the way!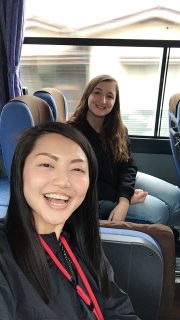 The activity kick off earlier than planned time due to expected rain; however you can see from the pictures that many photographers and locals gathered just to wait to see Noyaki!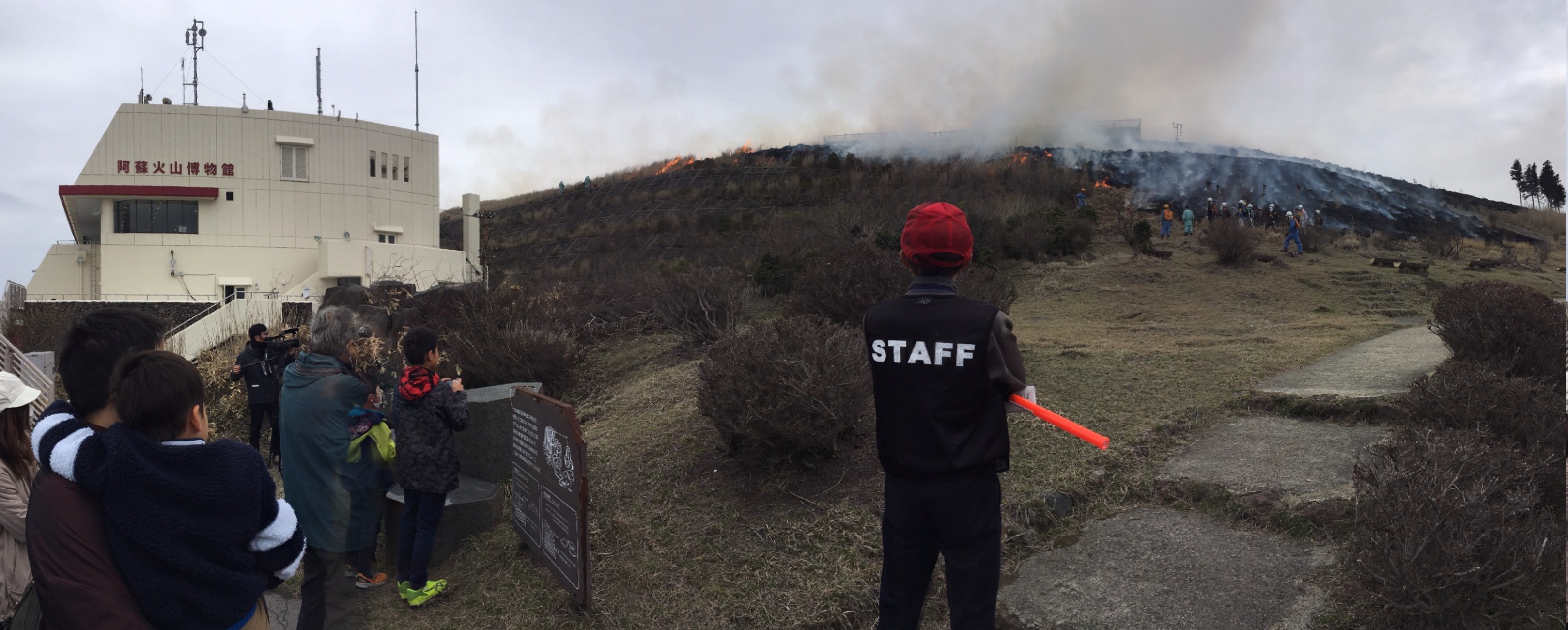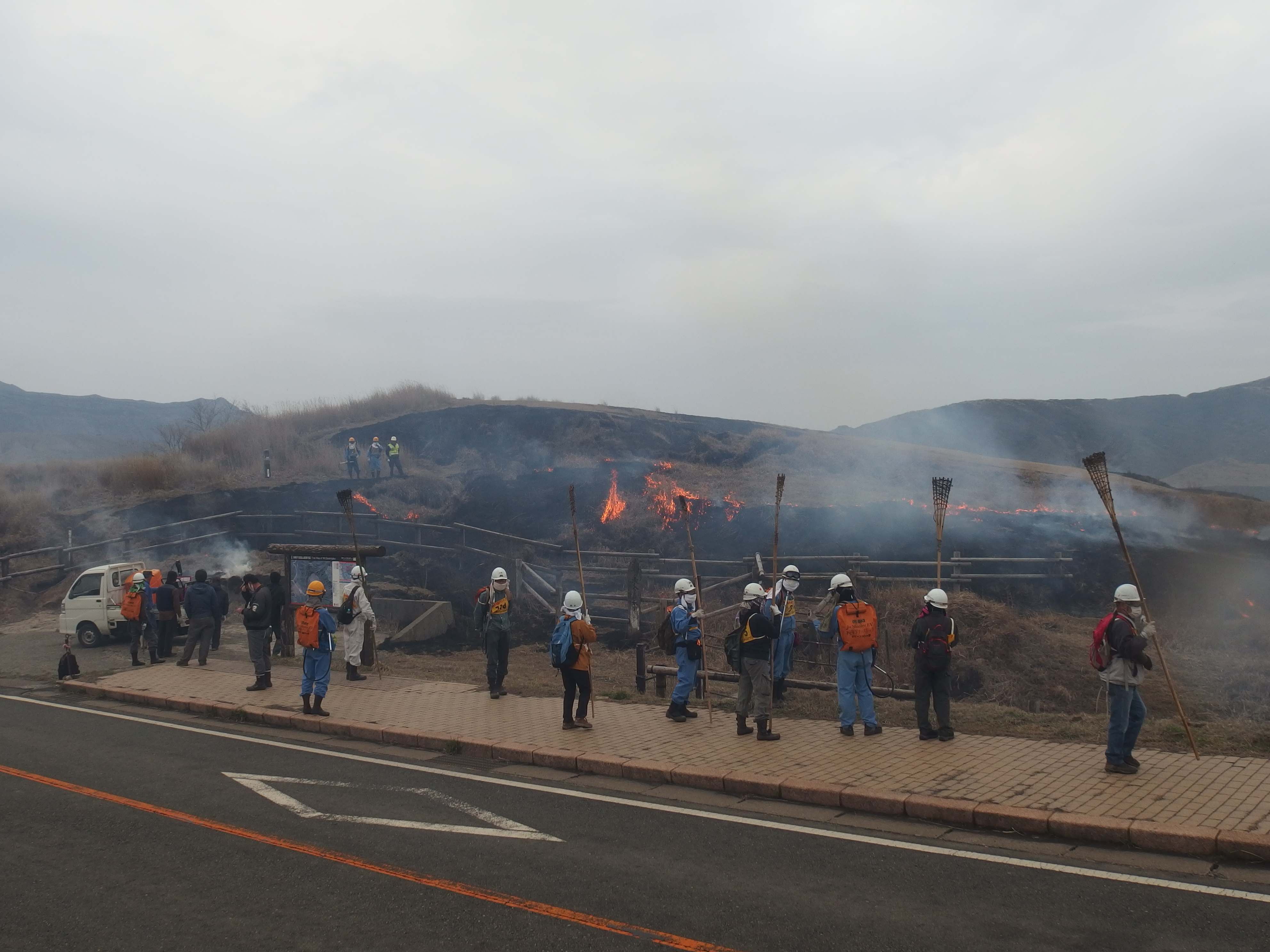 Thank you for reading our blog once again!
Please don't hesitate to share this post among your friends and families.