Today is the last day of work for our intern coming from Rikkyo University in Kantou area. So this morning we went to the eastern part of Aso city, an area called Namino. There is not a lot of option in term of transportation to go to Namino, but you can use either a bus or more conveniently the train from Aso station especially if you intend to go to the Ogidake.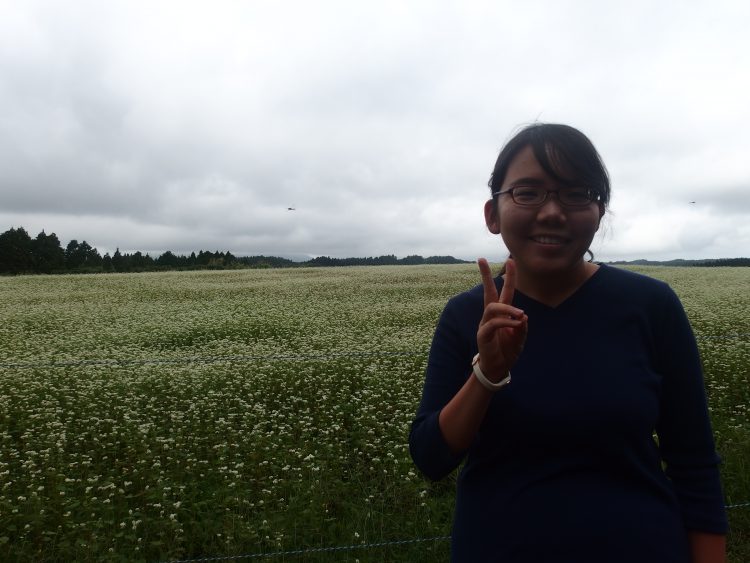 We first stopped at Namino buckwheat flower park. It is actually the season to see buckwheat flowers. As you can see on the pictures and even if the weather was quite cloudy, the view is very nice. It also means that we will soon be able to enjoy soba noodles made from these buckwheat flowers. There is a Michi no Eki in this area where in addition to propose traditional Kagura dance, you can also seat at a table at a specialised soba restaurant.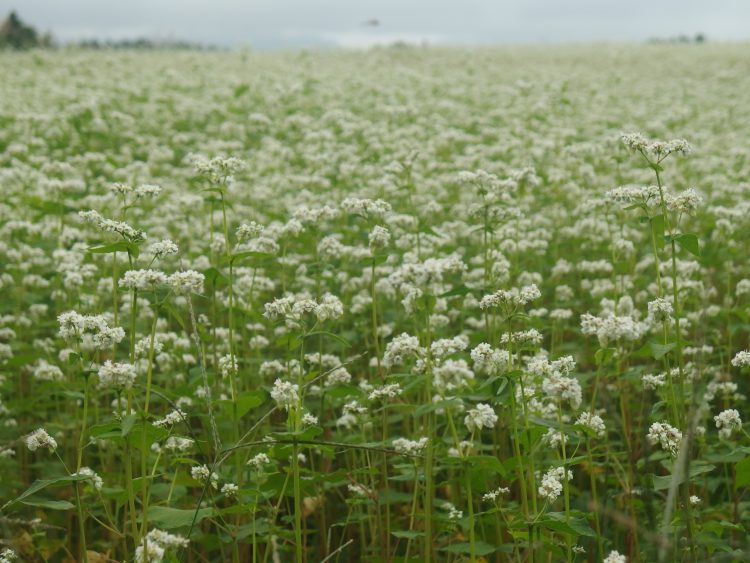 We then went to Ogidake. It is a great place that I enjoy a lot every time I have the chance to go there. Unfortunately, this morning was very cloudy and we weren't able to have the best views. Usually you can enjoy a 360 degrees view on Mount Aso, the Kuju mountains in Oita prefecture and Mount Sobo in Miyazaki prefecture. Even with the bad weather going to Ogidake were very enjoyable. To reach the top and enjoy the view you can walk from Ogi shrine or even just take your car (there is a free parking with toilets at the top).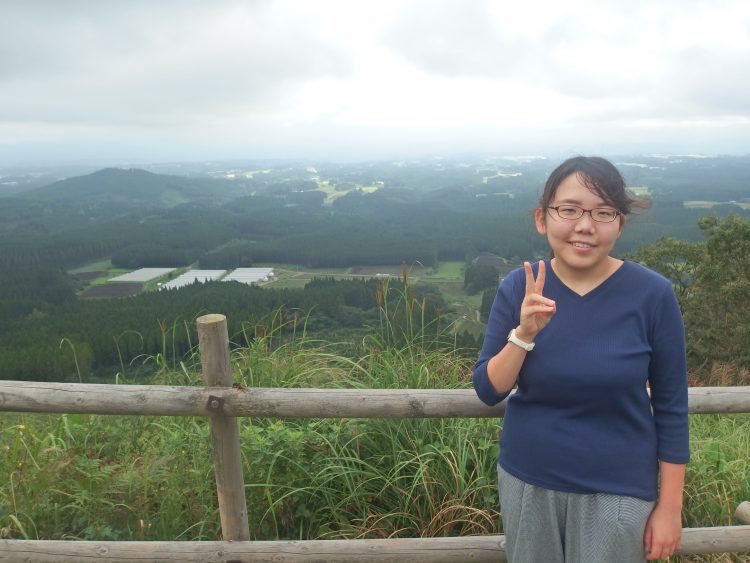 Our intern really liked the buckwheat flower park. She told me that it looked like a beautiful carpet of flowers. She also said that she can't wait to be able to come back to Ogidake and enjoy the view there on a clear day.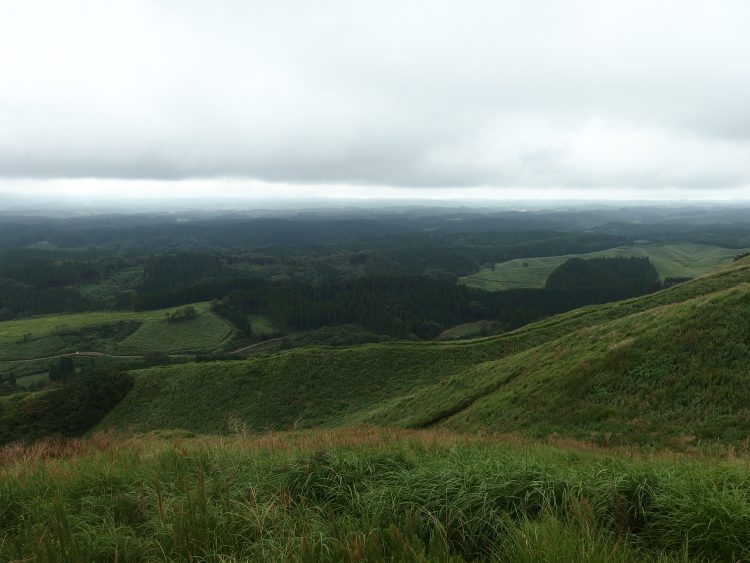 This is it for today. Do not forget that if you have any question you can contact us via our English Facebook page. And see you soon in Aso!
Franck.