Hello everyone!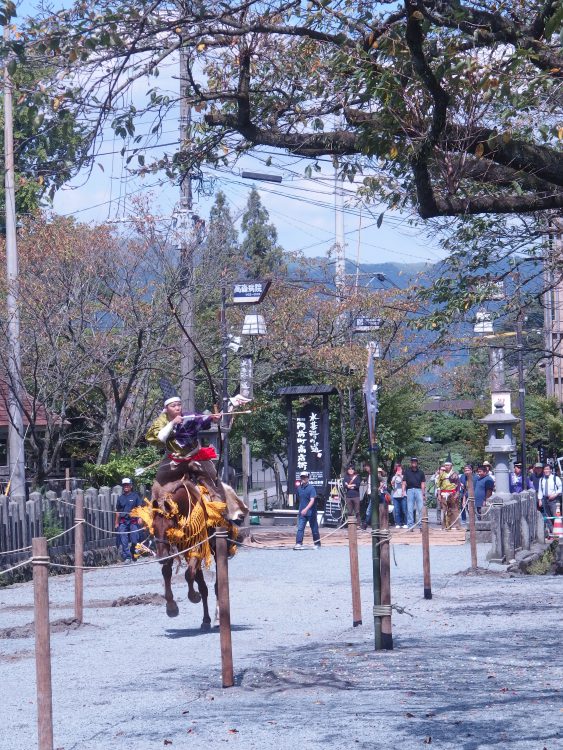 There was a great event held yesterday at Aso Shrine. Unfortunately I wasn't able to go there myself but one of my colleague went to see this traditional event.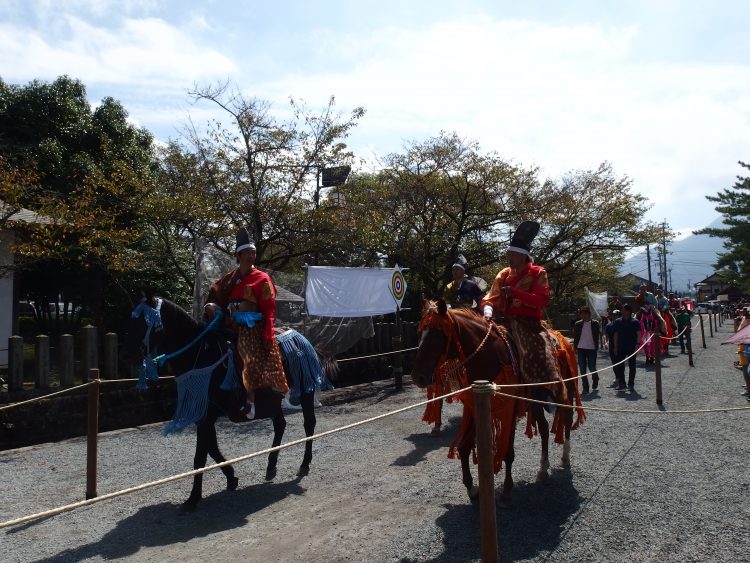 Yabusame is a mounted archery event. Every participant is wearing traditional clothes including the horses. The goal is simple. You try to hit the three targets placed on the side of a straight path in front of the Shrine. The thing is you have to arm your bow quickly to have a chance to hit the second and third target because the horse keep the same speed all the way. Add to this the fact that the second target is smaller than the first one and the third is smaller than the second one. A nice challenge for the participants.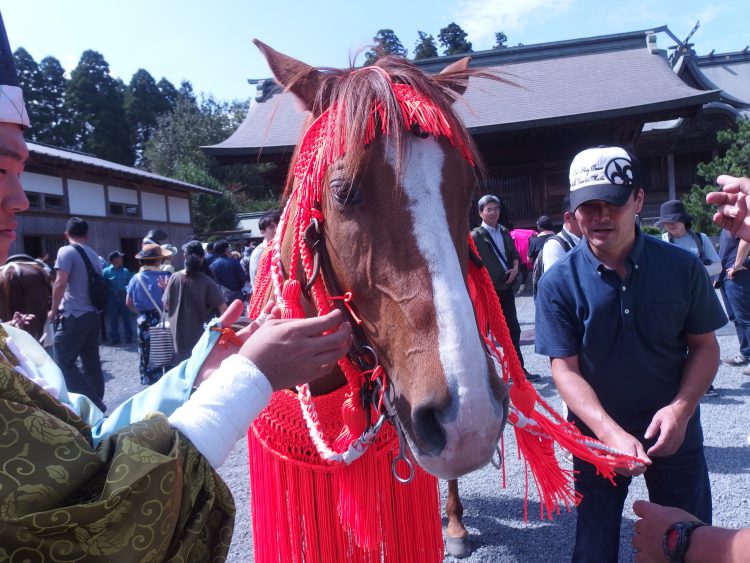 My colleague has the chance after the exhibition to receive what is called a Sachiya. It is in fact an arrow, but one you can't use with a bow. It is more an ornament supposed to bring you happiness. Not everyone has the chance to get one so she was really happy about it and it was the first thing she showed us when she came back.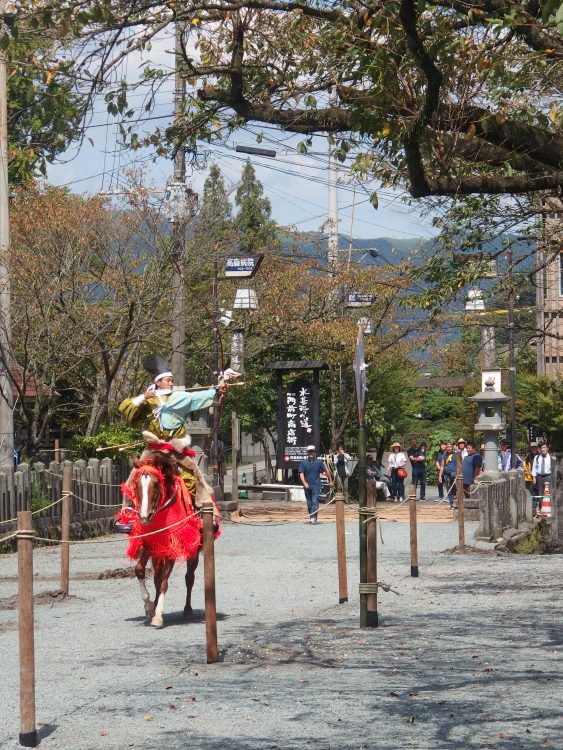 It was unsure that the Yabusame event would be held this year because of the renovation work that started for the main gate. But in the end everything went well and we can only hope that it will be held again next year!
See you soon in Aso!
Franck.