Hello Everyone ……
It`s getting colder in Japan and honestly I'm struggling with it. But I can't help waiting for my initiate snow for my entire life.  After dipping in Kurokawa hot spring , I became a big fan of hot spring and I'm always searching some other excellent hotsprings. So, today's blog is about another hot spring resort in Aso. It is called Tsuetate Onsen. I went there with my friends and we had such a lot of fun moments at there. We got a lot of nice pictures as well. I bet Tsuetate Onsen will be the best place to wander. Well…let's get start…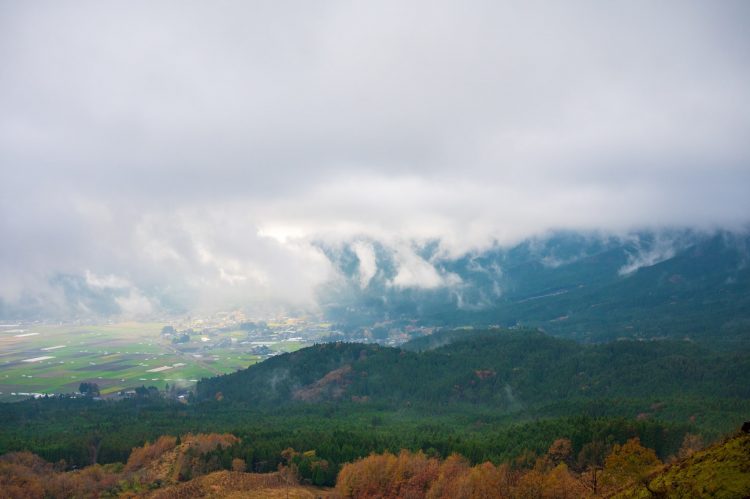 Actually, it was raining when we leave our place and a really good timing to see the amazing cloud along the way to there.
If you ask me what was the best thing in Tsuetate Onsen, here's your answer…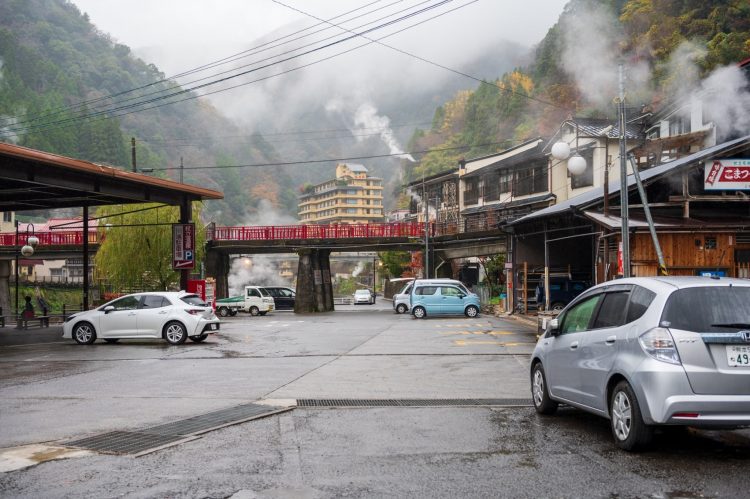 Tell me you feel something special , Right?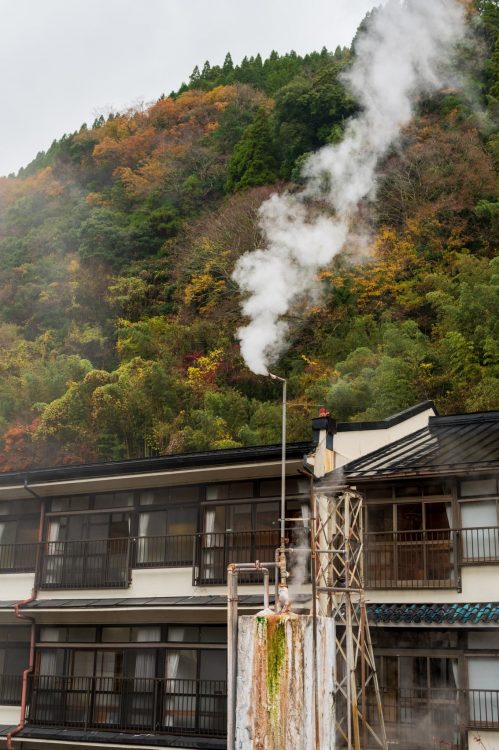 For me, the best thing in Tsuetate Onsen will be that stunning view with steam.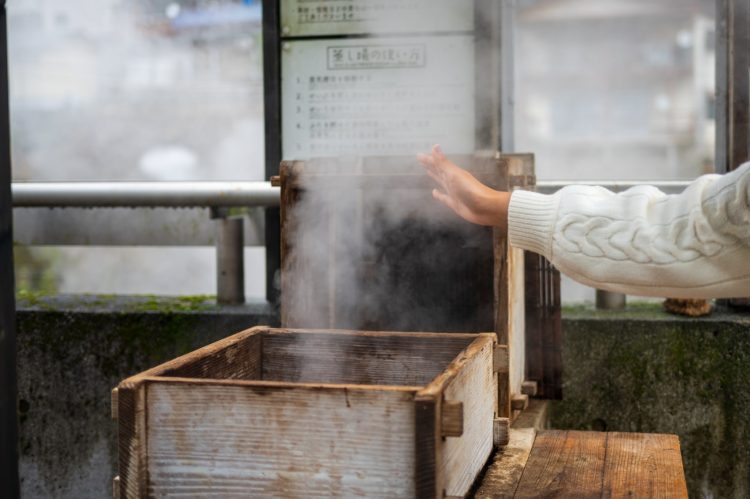 I was in love with the feeling when I touch that steam. It was so warm and enjoyable.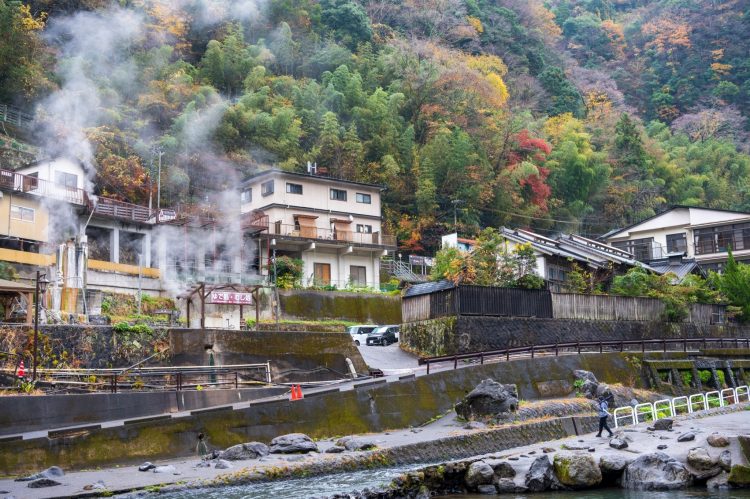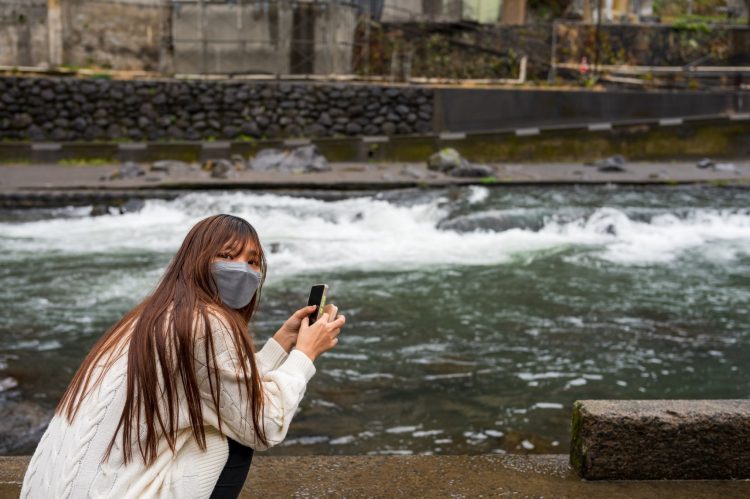 Of course it is really wide enough to wander and you can walk along the little stream hearing the sound of flowing water.
But for the better view, we went up the little bridge. You know, the view did not not let me down.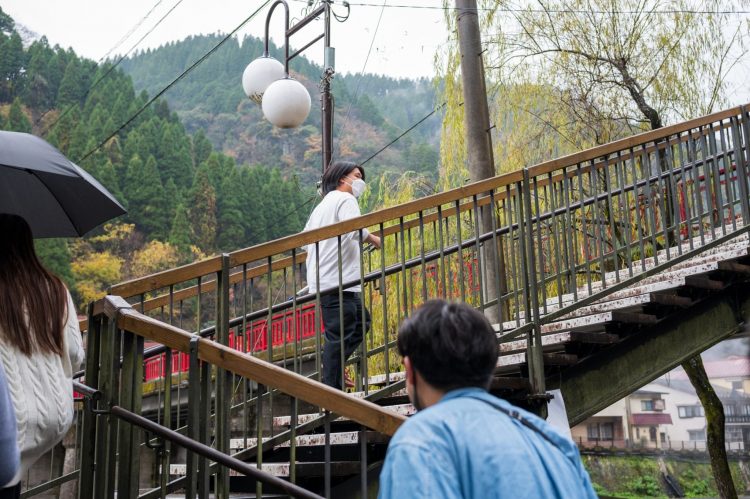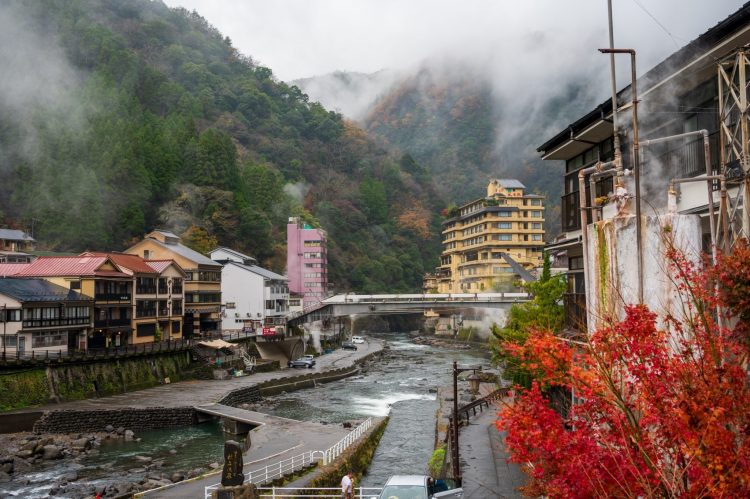 Enjoy it yourself…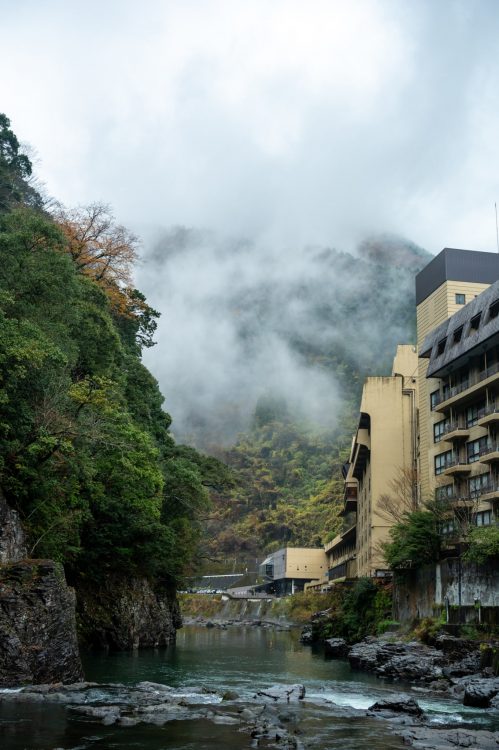 As the views are really stunning, my friends started being busy for taking pictures.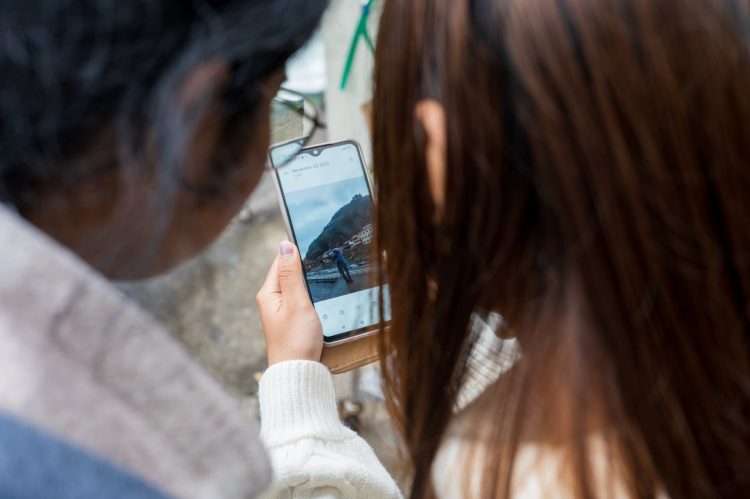 The pictures in this blog are originally from my photography loving friend, Nagai San. Of course, who want to miss their chance to record such a lovely moment. I was also busy wondering why Aso is full of nice hot springs and tourist attractions.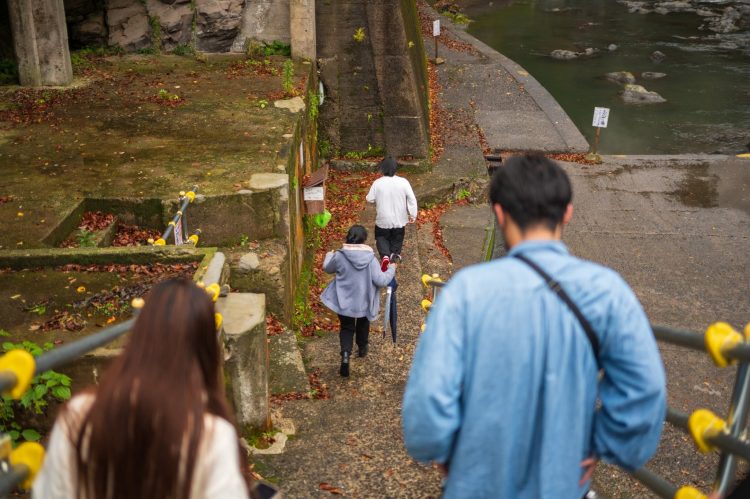 For me, it was really surprising when we go up to the wooden bridge called Momiji Bashi ( the bridge of Maple). There were such a lot of memories and wishes written on the wooden votive pictures. You can also see how diverse the votive pictures are, and the maple leaves falling down on the bridge.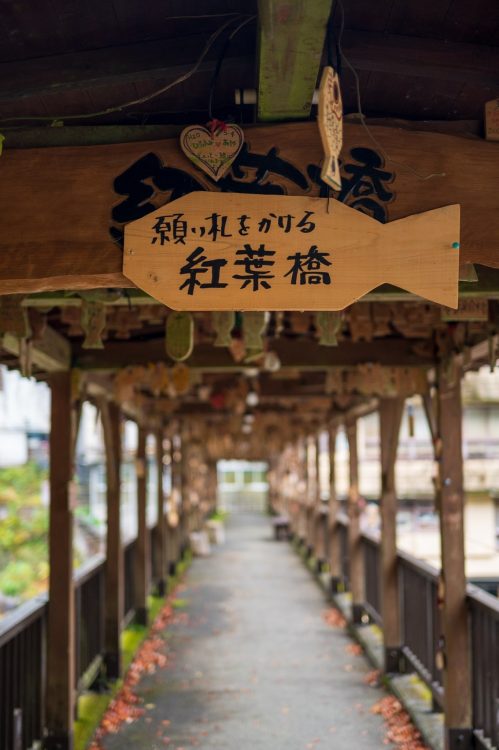 I don't know why I'm obsess with the narrow roads. But this following pictures may have the answer for it.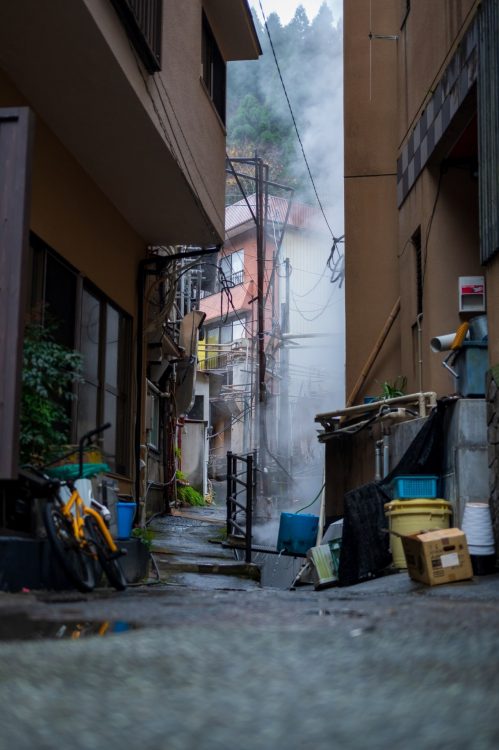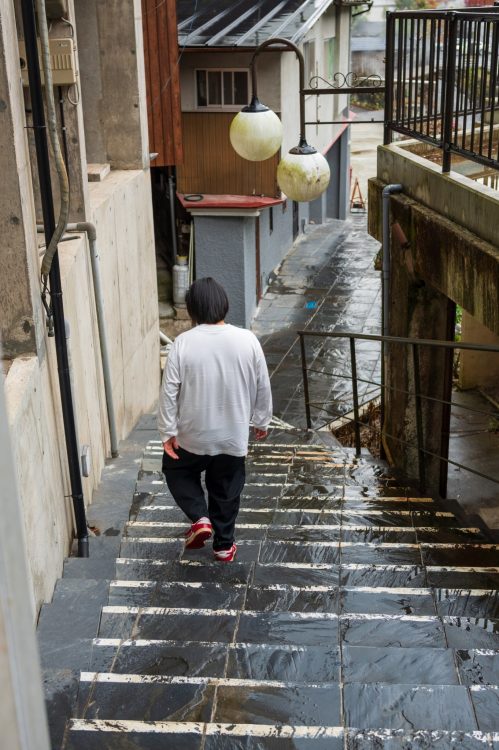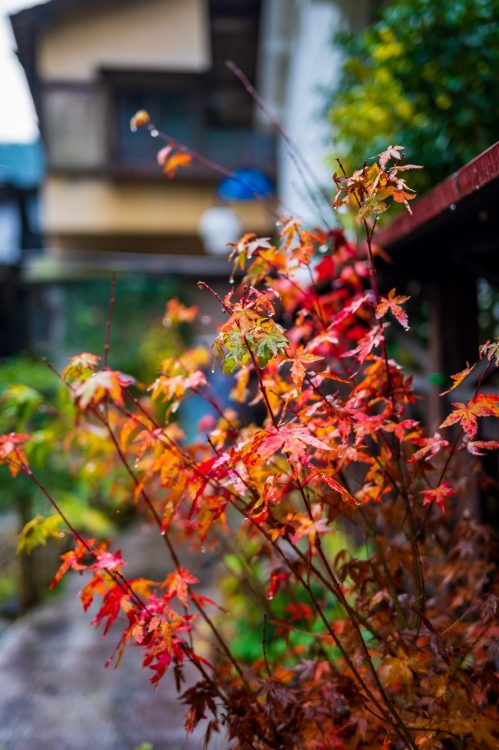 Walking in the narrow roads will lead you the cute and small shrine. Make your wish and enjoy the views.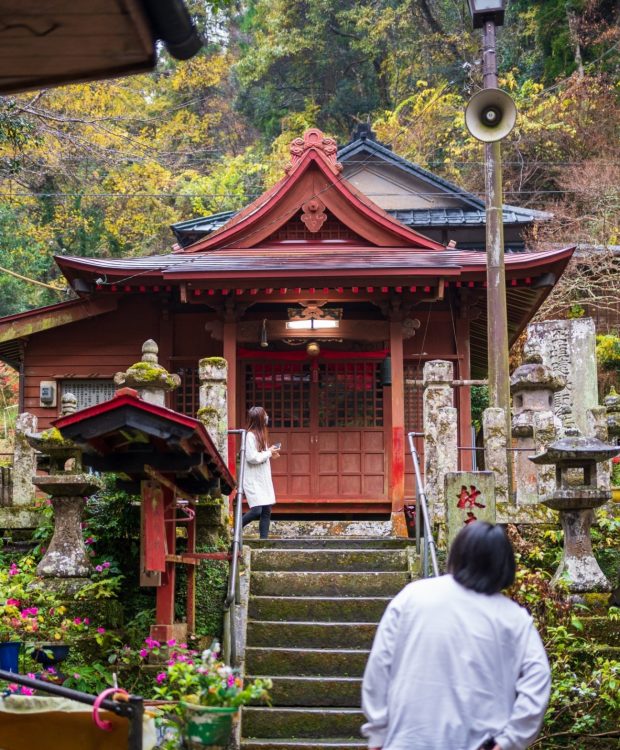 Overall, it was one of the best moment for me. I wish I can go again.
If you have a chance, I strongly recommend you to enjoy the breathtaking views in Tsuetate Onsen. 
So, that's all for today's blog and I'll be back with another experiences in Aso.
Don't forget to drop by our Michi No Eki Aso when you make a visit here. I would like to introduce you the special things and places in Aso.