Hello from Michi no Eki Aso!
Spring has come to Aso and it is getting warmer day by day.
In Japan, you can see many types of flowers in different areas. 
Today, I am going to talk about cherry blossoms which you can see anywhere in Japan. You might have heard of the Japanese word "Sakura". It means cherry blossom.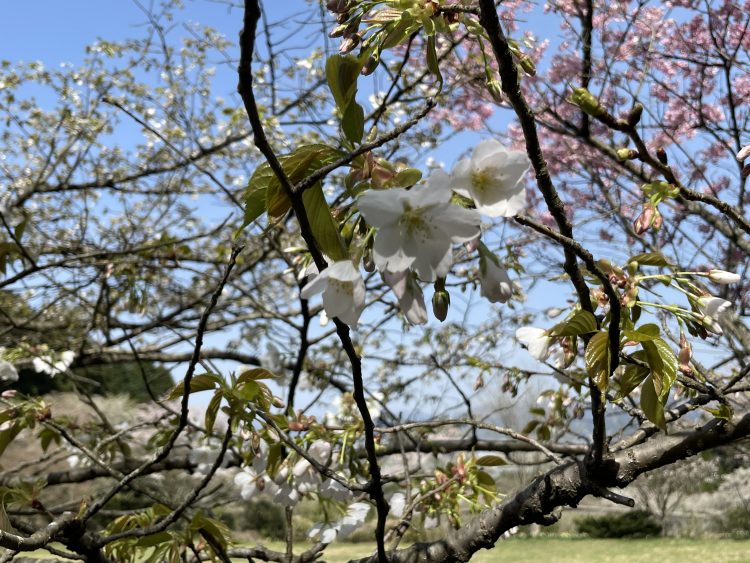 Blooming Sakura is related to the temperature. If the temperature raises in spring, Sakura will bloom soon and show us their beautiful pink petals 🌸Therefore, there is a time difference when you can see Sakura in Japan.  
From the southern area of Japan, it is starting to bloom earlier.  
Aso is in the southern island in Japan called Kyushu island, you can see the map below.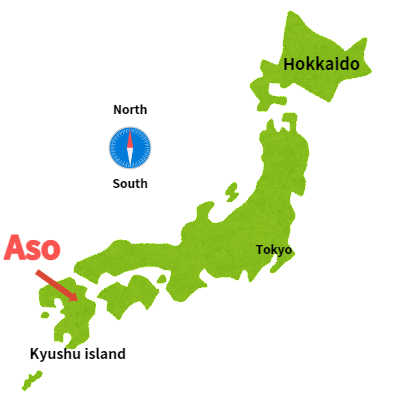 We can see Sakura quite earlier in Japan.
Last week, Sakura was fully in bloom. Let me share with you some photos!
This is called Shidare Sakura. Shidare is an expression for something falling down. The branches are growing to the ground.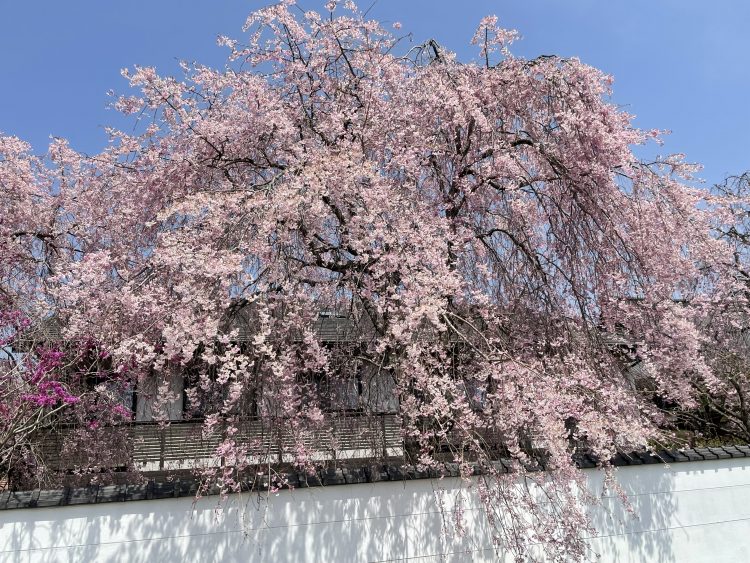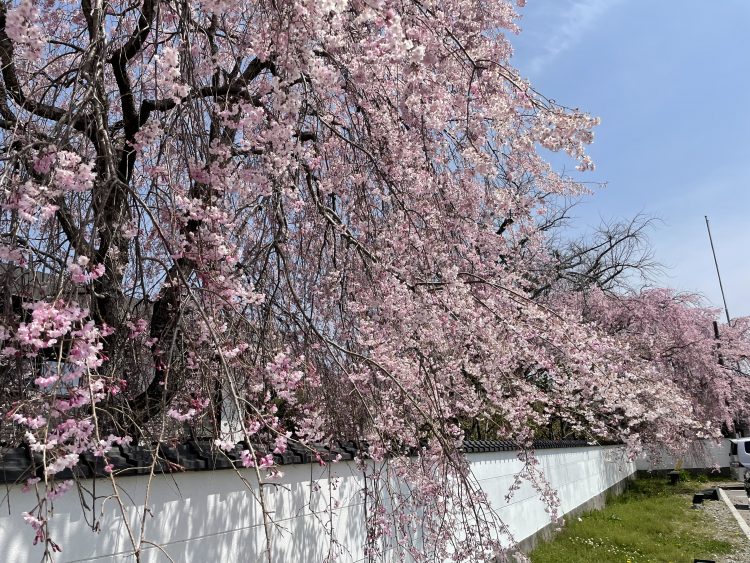 Sakura and the ponds are beautiful combination ♡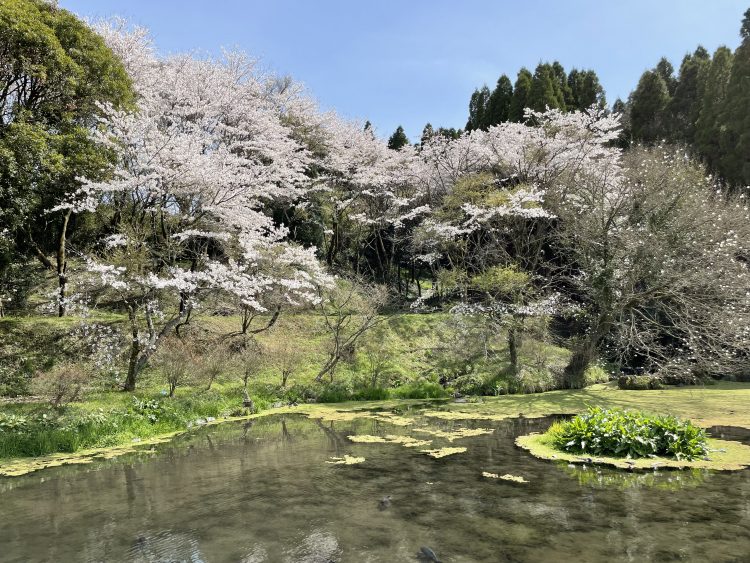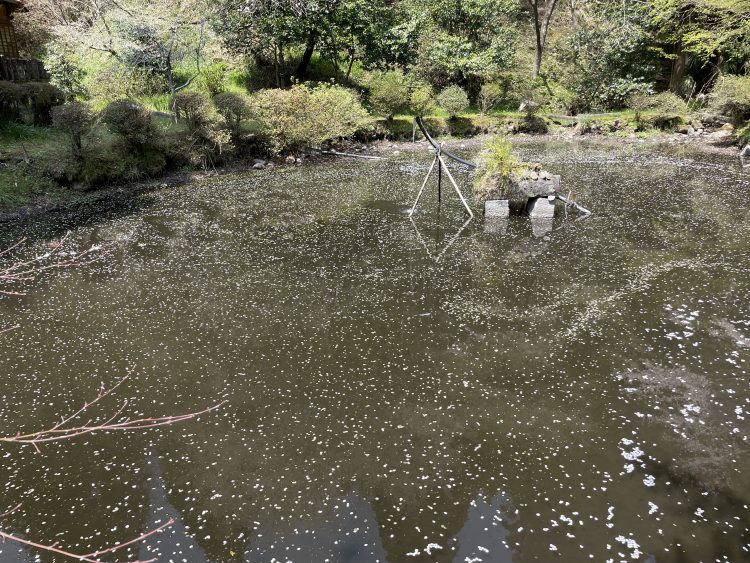 You can see Aso caldera with Sakura from this park ↓ 🏔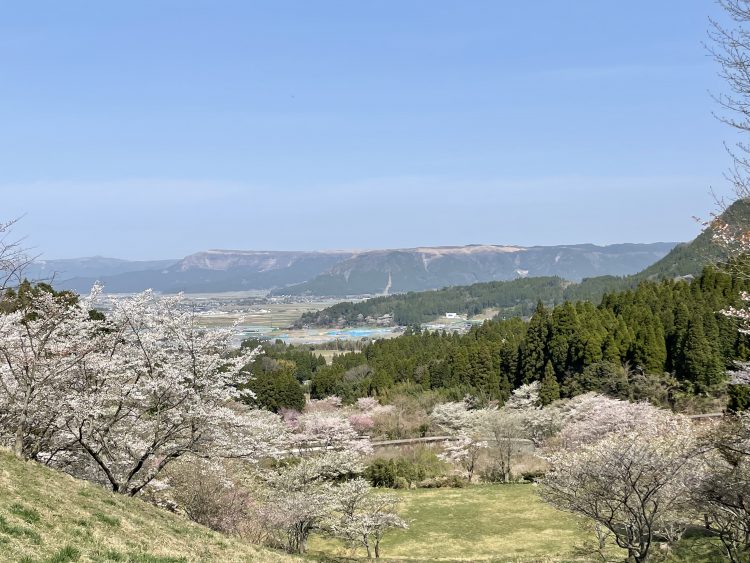 This video which you can see the petals are fluttering 🎵
After the Sakura season finishes, do not worry! 
The pink carpet season is coming soon! 
This is called Shibazakura, which means Sakura blooming on the ground.
I will share with you many different types of flowers soon again!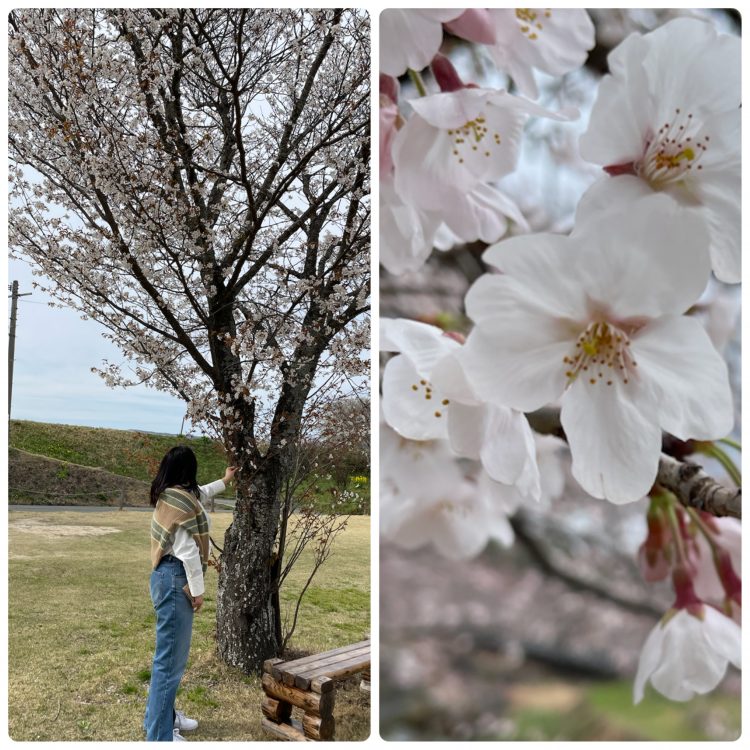 Kirara