Hi everybody, how are you?

It is getting cooler every day, the top of Mt. Aso, Takadake was covered with snow the other day.
November is almost over. Weather was nice and I enjoyed autumn colors a lot this year.

Also I had a good time with my family at the ceremony held at new worship hall of Aso shrine. The old one collapsed because of Kumamoto earthquake in 2016, and new one just opened in August this year.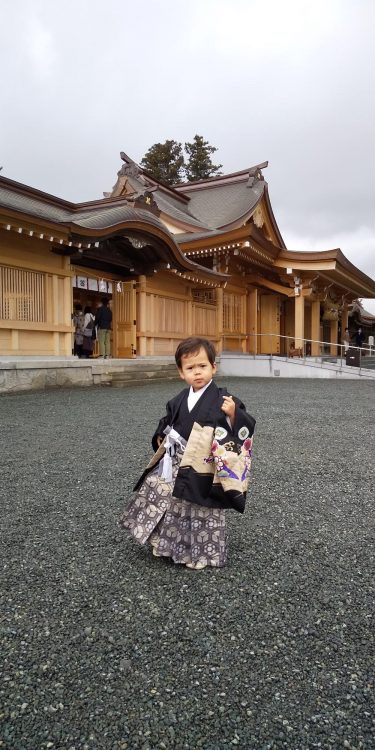 The ceremony is called as Shichi-Go-San, in Kanji (Chinese) character, it is written as 七五三.
These are numbers, seven, five, and three, the age we celebrate the health and growth of children.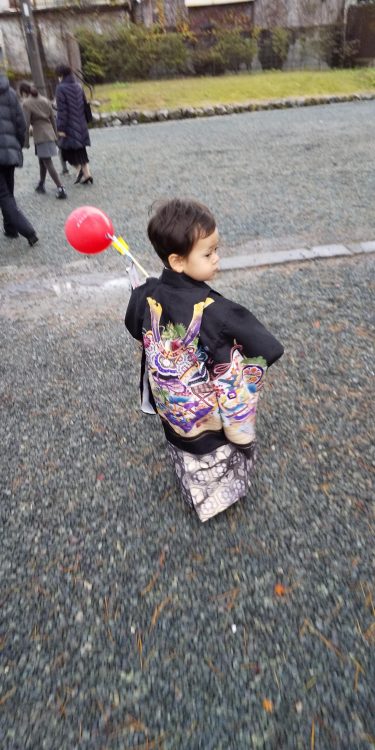 The origin of this ceremony is from Heian era, which is about 1000 years ago.
At that era, it was very hard for the babies and children to survive.
Especially for the babies, the first 3 years were very tough, then people started celebrating 3 years old for both of boys and girls.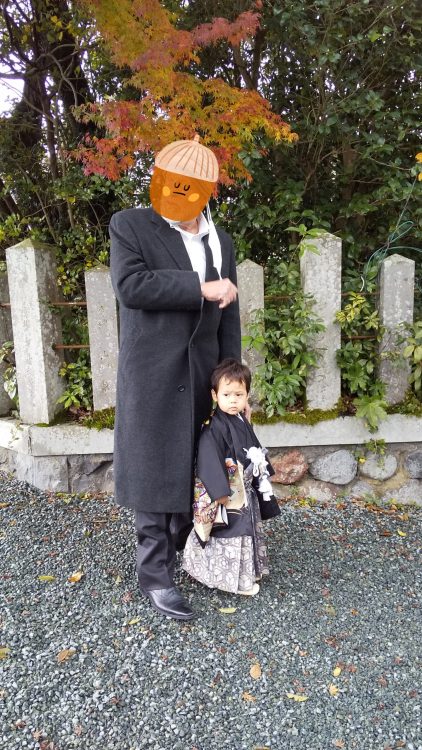 5-year-old is for the boys. This age was about the time they start to wear Hakama, which the adults wore as well. 5-year-old boy was already counted in the grown-up man's society! Wow.
5-year-old boy in Hakama looks like this.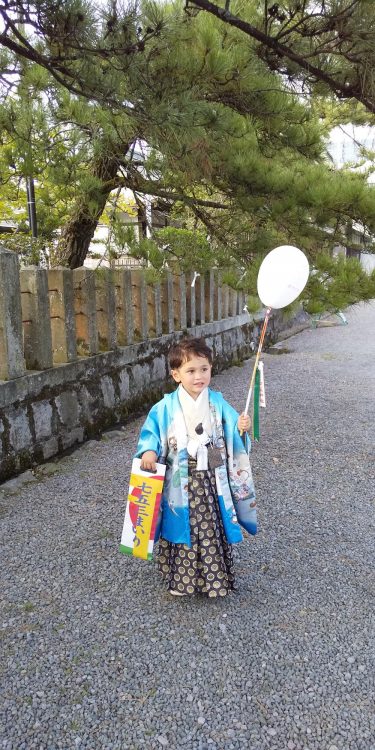 7-year-old is for the girls. This age was about the time to use proper Obi belt not just the strings or ropes to wear Kimonos.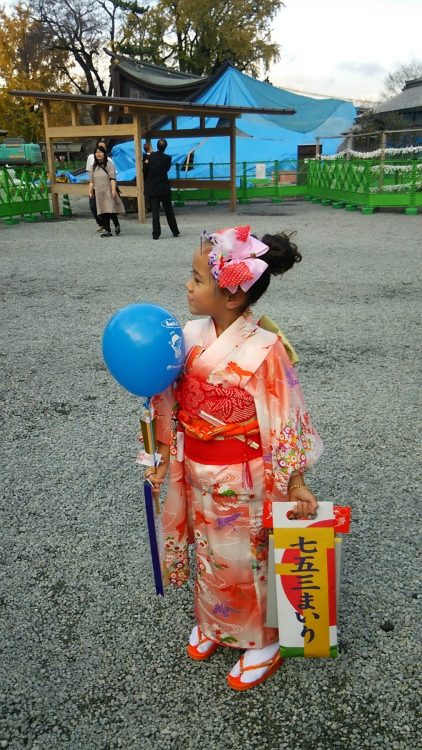 ( This photo was taken in 2016 when my daughter was 7. You can see the worship hall was down…….)
Also,3,5,7 are the prime number. At that era, an esoteric cosmology called "On-myo-do" was very popular and had power politically as well. These numbers (3,5,7) are positive numbers in their thought.
This ceremony was updated with Samurai culture, what we do now is similar to that.
The day of the ceremony is Nov.15th originally, but now days we choose a good day for family in October or November even in December.
It is more important that we can get together to celebrate our kids' health and growth!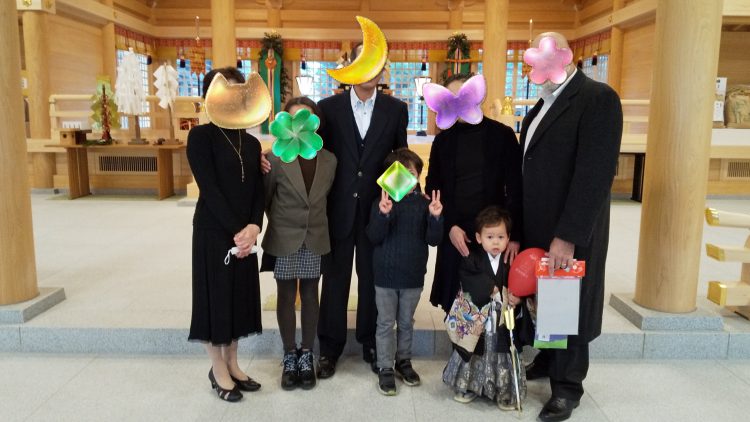 My parents visited us and we celebrated our youngest one's 3-year-old together. He was born with his umbilical code around his neck, he caught bad cold when he was one month old, I can imagine easily how difficult for the babies to survive in the past. All the ceremonies for our children were special, but this time I really appreciated my boy's health while I was listening to the monk's chant.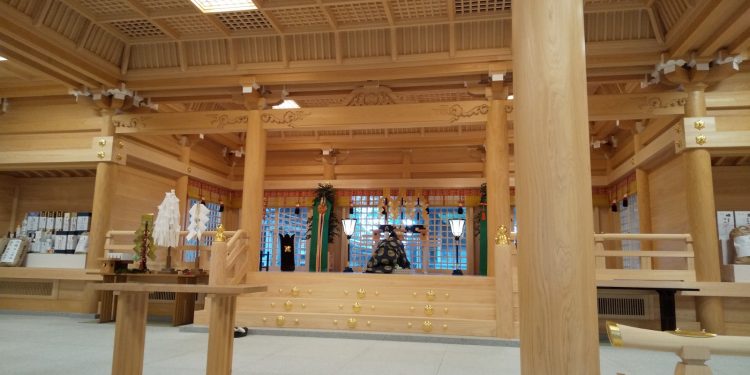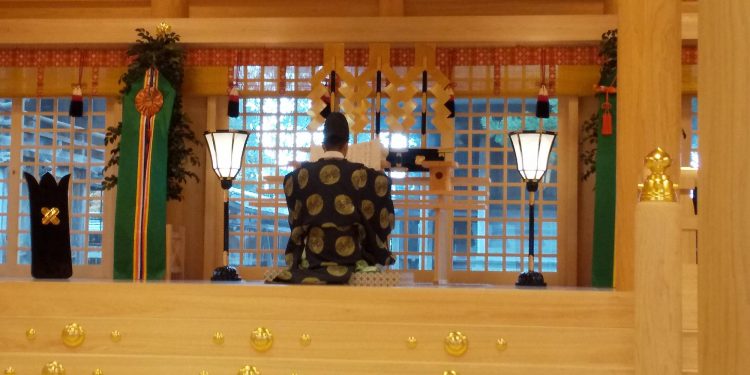 Also the ceremony at new worship hall reminded me of all the things happened around us in these years.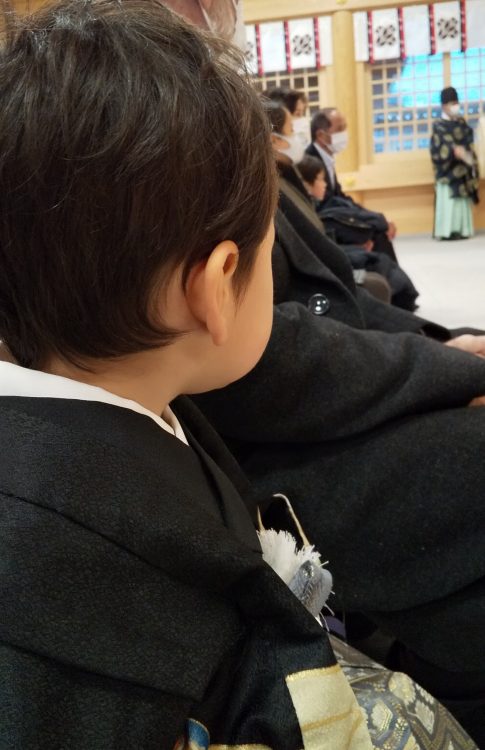 If you have a chance to visit Japanese shrine in this season, you might come across some family with children dressing Kimono or Hakama. They might let you take a picture…? I will😊 Kimonos suit very nice at shrine with these autumn colors.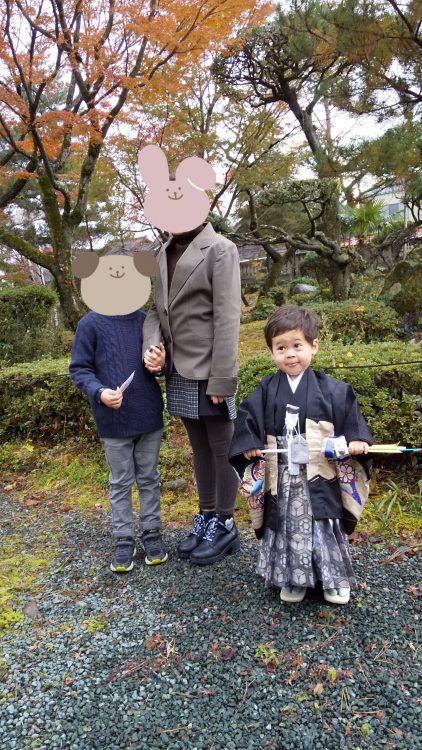 Remember to say "Omedeto Gozaimasu (congratulations!) " to them 😀 Then they will be happy!
Kana