Hello,everybody!How are you doing?
It had been very warm October, but it has been cooling down all the sudden since yesterday.
We started pulling out sweaters and warm jackets, being ready for colder season.
What I look forward to in this season is …food. Yes, that's also true, but I would like to talk about fall colors today:)
My favorite tree is ginkgo tree which is very popular in Japan.
Do you have ginkgo trees around?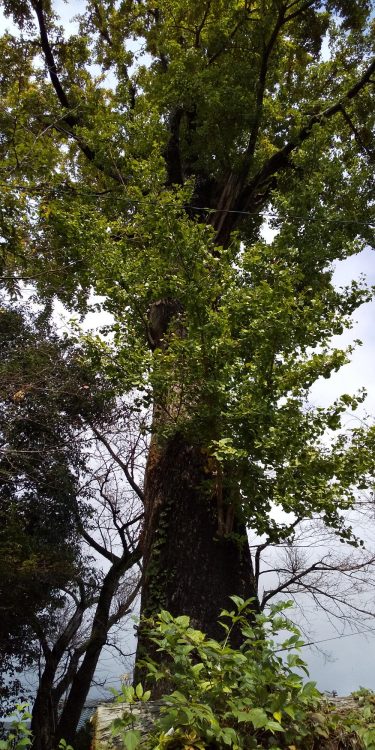 They contains a lot of water and you can't burn them easily.
Many temples and shrines in Japan have old, large and tall ginkgo trees beside their important buildings as the symbol of fire prevention.
Nowdays, you can see them at schools or along the street a lot.
Their leaves look like handy fans, and thick. It is very easy to recognize.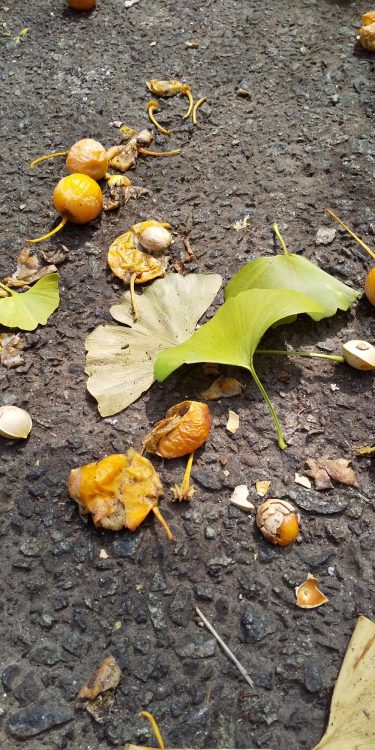 And it turns to bright bright yellow in fall, I love the golden carpet they make in November.
It is fun to have one day "temples and shrines" tour to spot beautiful fall foliage view with Mt.Aso.
If it is a nice day, you can also rent a bicycle at Aso station.
It is not a big bike but with power assist,so easy to move around.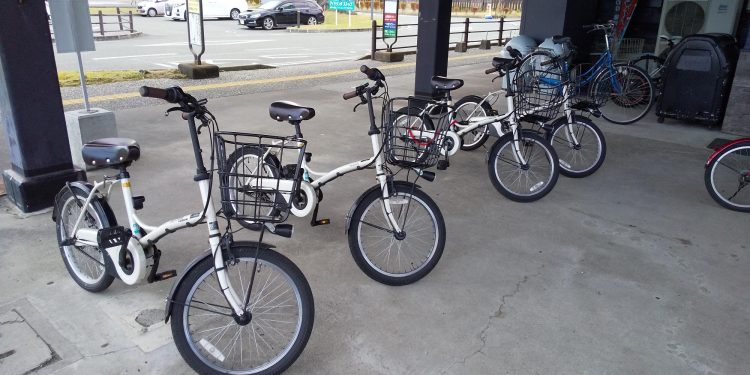 Ginkgo tree leaves are still green but it will turn yellow in 2 weeks or so.
I will report it again, but if you are planning to visit Aso soon, don't miss this season!
The fall foliage map 2021 is in Japanese, here is the list of the shrines and temples I picked up for you.
Saigandenji (西巌殿寺)
9min.walk from Michi no Eki Aso/ Aso station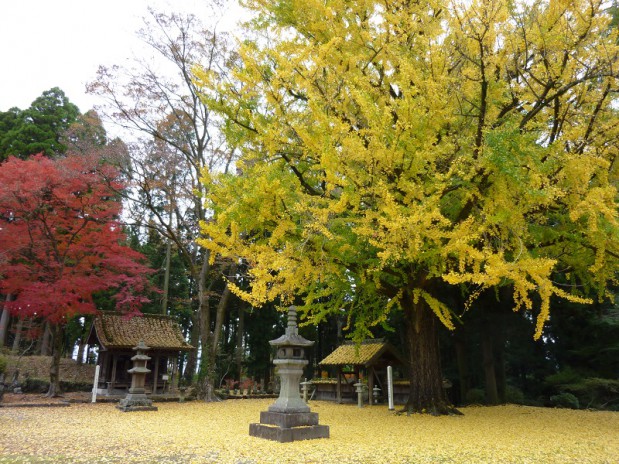 (This pic. was taken in past)
https://goo.gl/maps/BjSjh16K1HZJQDGY9
Gokurakuzenji (極楽禅寺)
16 min walk from Miyaji station/4 min walk from Aso shrine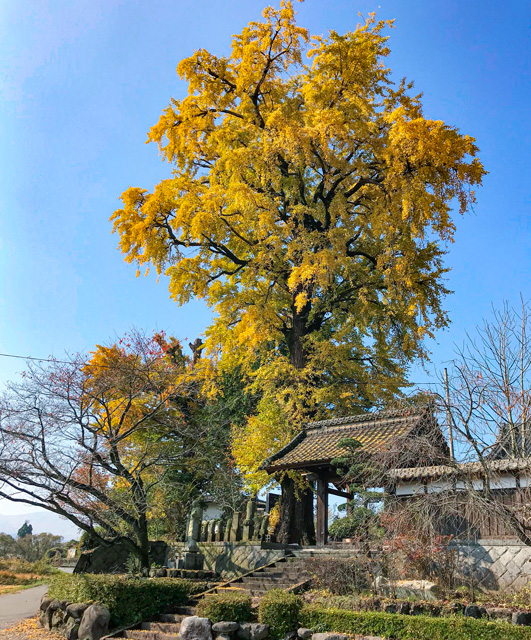 (This pic. was taken in past)
https://goo.gl/maps/TNeCvuKguTXHCZ3YA
Myougyouji (明行寺)
Right in the middle of Uchinomaki Onsen ( hot springs) area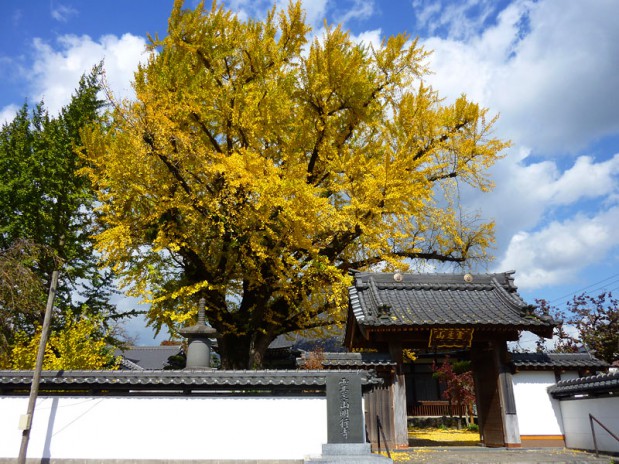 (This pic. was taken in past)
https://goo.gl/maps/3REbjpyybDci4vw56
Ubu shrine(産神社)
Right in the middle of local area!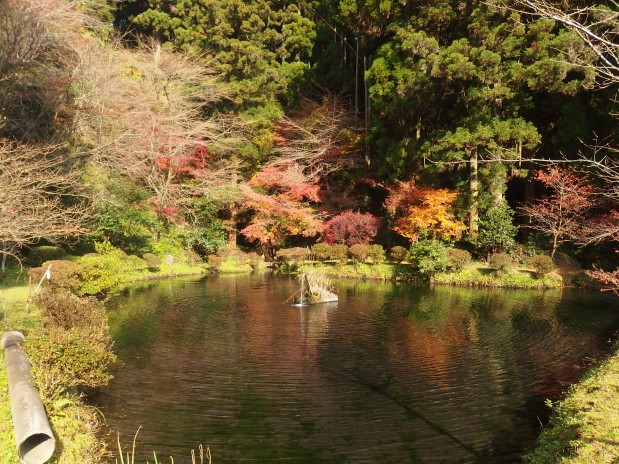 (This pic. was taken in past)
https://goo.gl/maps/QcHsTgnDiZFoZY1WA
Let's enjoy this beautiful season:)
Kana