Hello from Michi No Eki Aso!It's 24 degrees here. Nice time has come for outdoor Activities.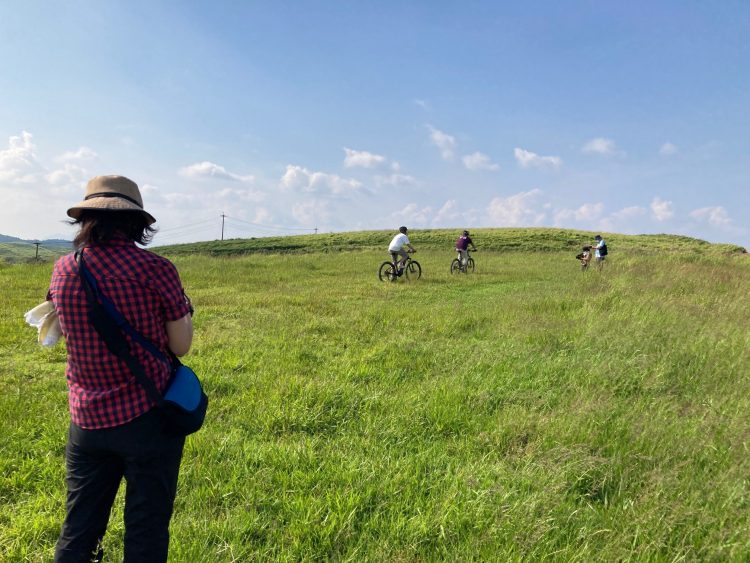 I would like to report our manager Takuya Shimojyou had NHK world Japan international TV shooting about "Bokuya" guide tour last Tuesday. They are making program about national parks in Japan. Of cause Aso Kujyu is national Geo park.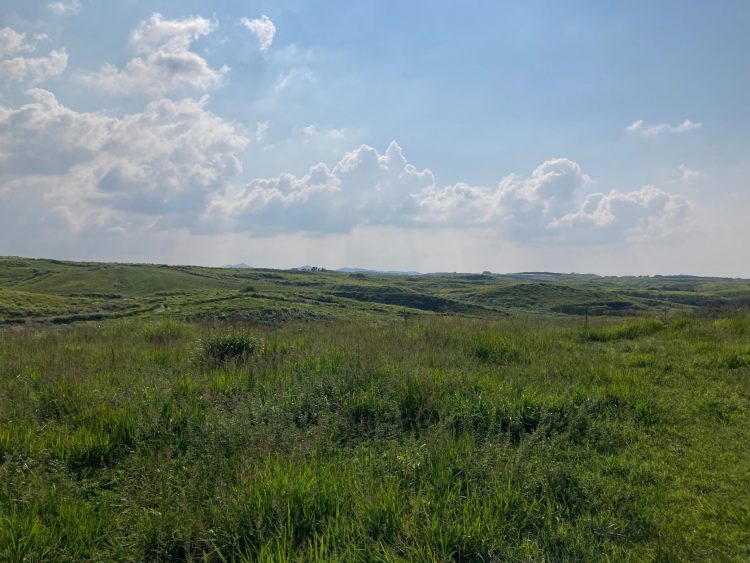 "Bokuya" is private district grassland for grazing. Nobody allows to enter without permission but with our Bokuya guide! A part of tour fee contribute to grassland conservation.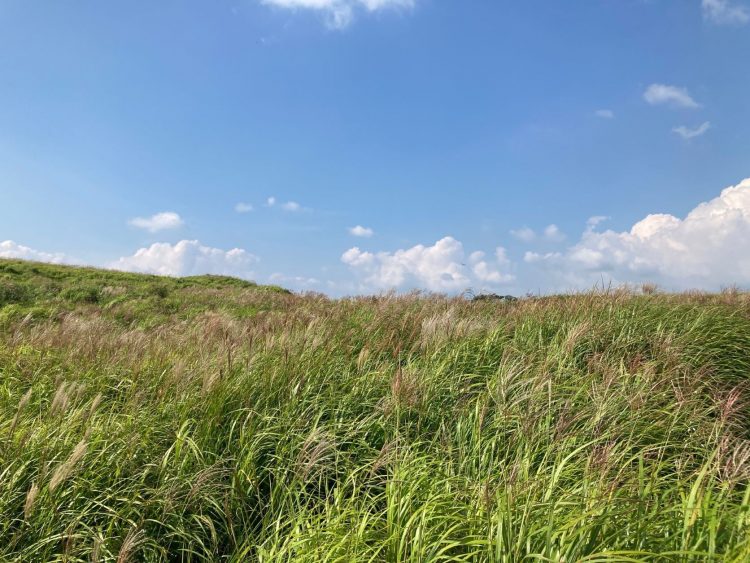 This is the field of the day "Nishikozono" about 930m at northern outer rims near the best view point of Aso Daikanbo.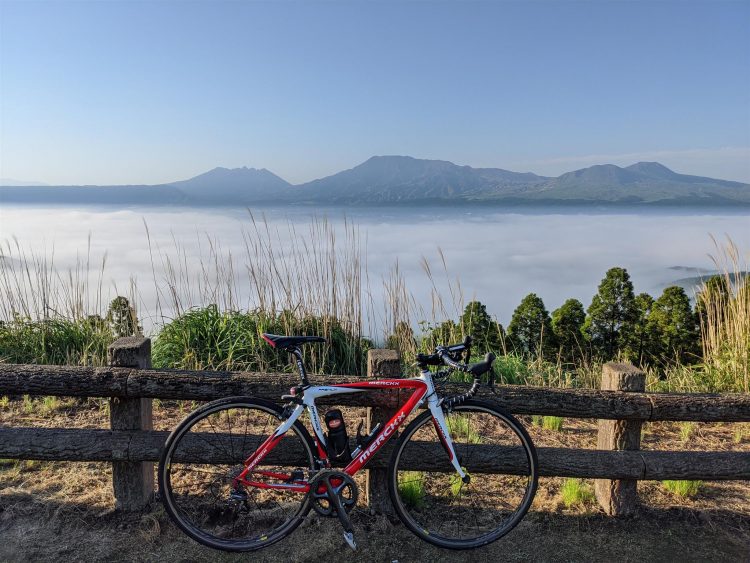 Our manager is cyclist as cross mountain by road bike to down town office! He took this photo on the way to office in the morning.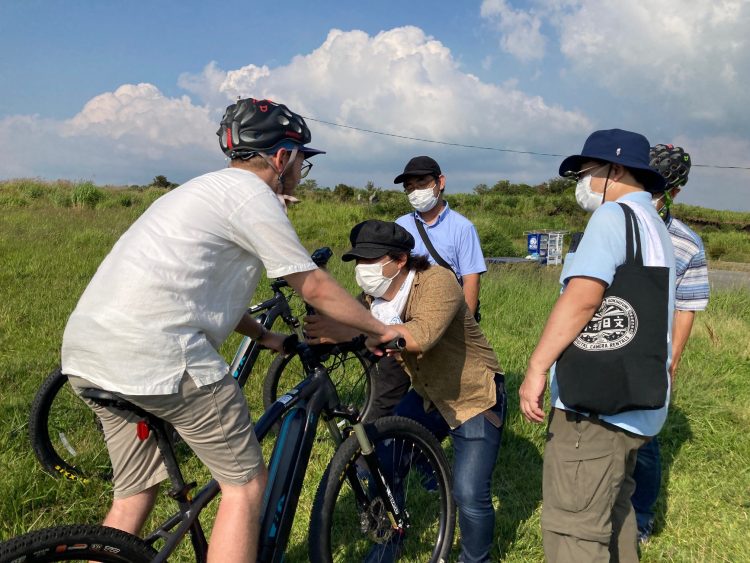 He attended tour guide to Mr. Max Wall Swedes living in northern Aso. He just become father♡(Congrats!). This is first work after childcare leave.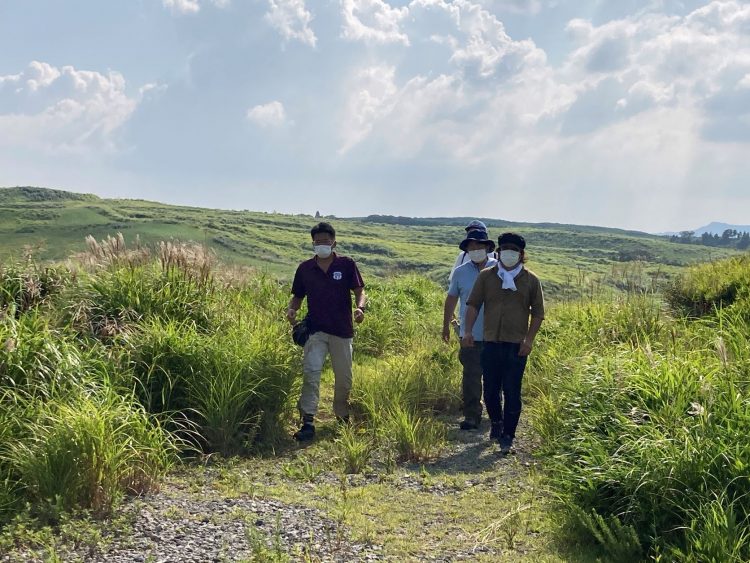 Before take video, Manger show grassland to TV crews in order to find out the location where to ride. They found purple wild flowers.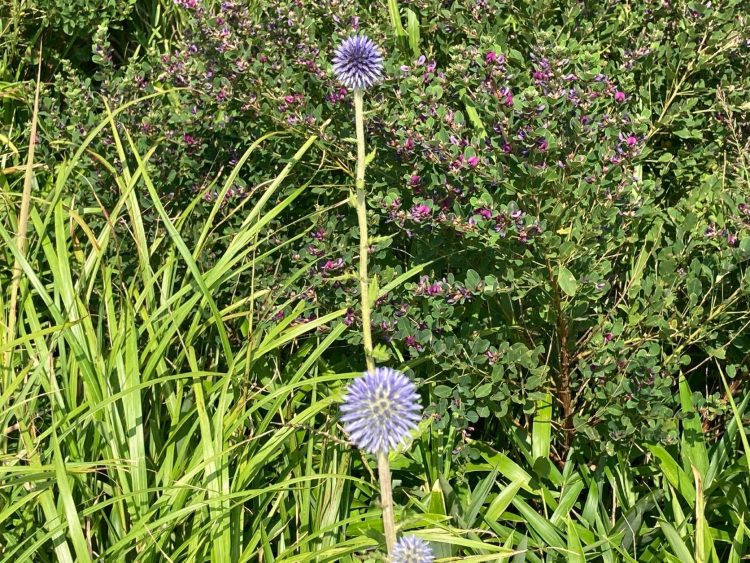 "Higodai" is cute round shape flower particularly grows in Aso and Kujyu area. This was the first time for me to see the wild grow in ground.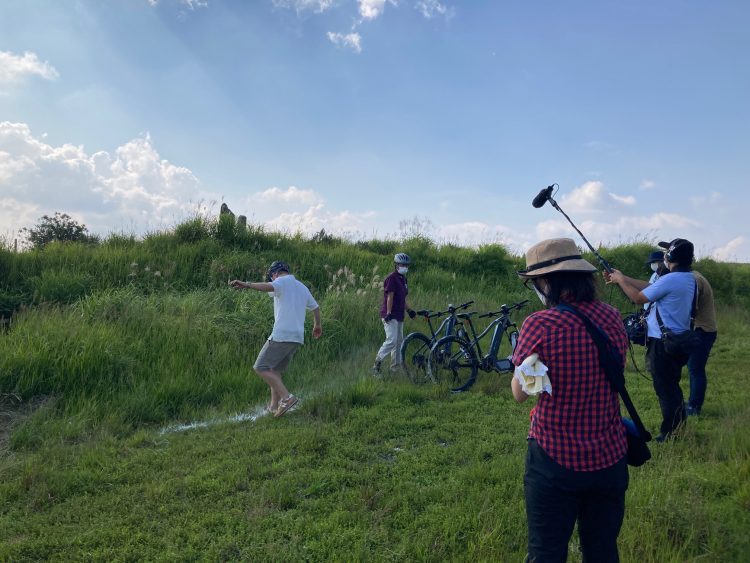 Before enter grassland, we walk on lime powder line 3 times to disinfect shoes and electronic mountain bike.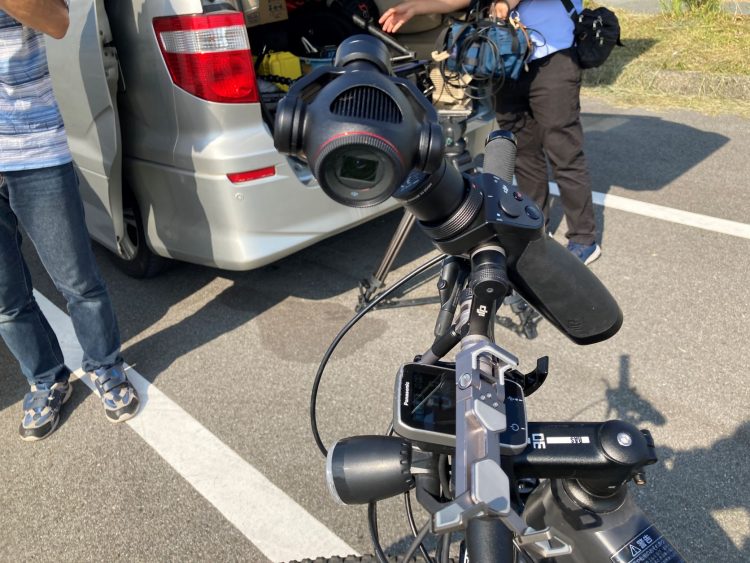 staff use 4 cameras. Main camera, sub handy camera, Osmo's camera put handle and the camera crew ride bike with it. Go pro is popular for cyclist. Ride video was clear without shake.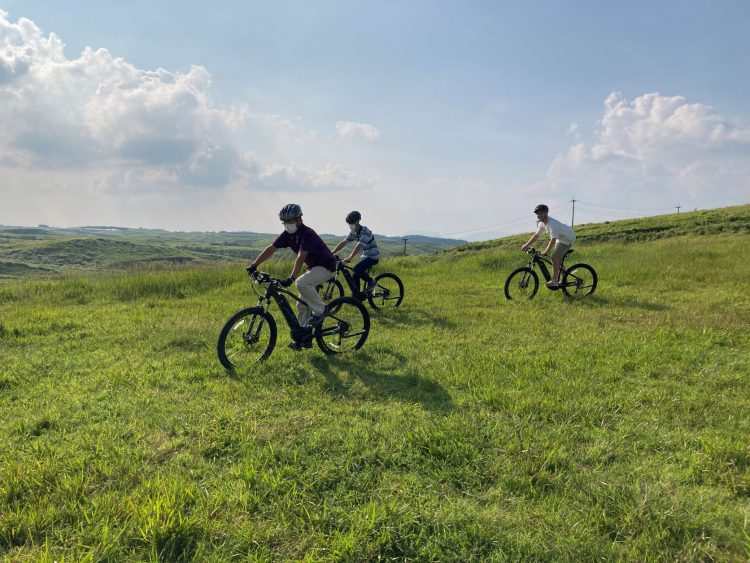 I look forward to see program!  I will inform on air day at our blog.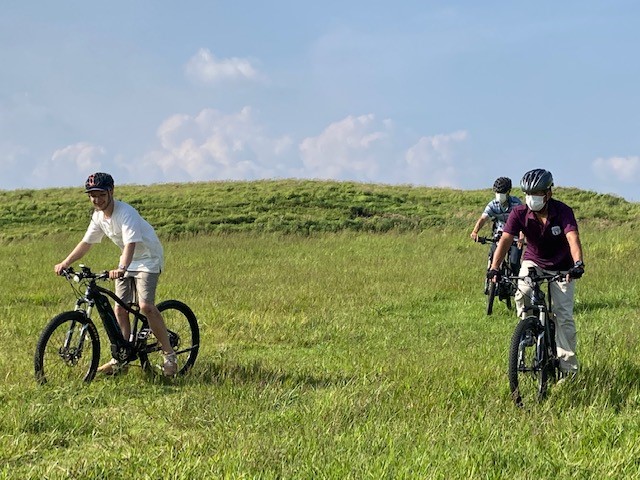 Please check our grassland ride with MTB. We have English speaker Bokuya guide!
Bokuya guided tour | Feel the nature that surrounds you and enjoy a breathtaking scenery! Learn the history behind grasslands in Aso. (aso-denku.jp)
Have a good day!
Thea